Eco Flower is an online "florist" that makes bouquets out of recycled and sustainable materials like book pages, brooches, burlap, music sheets, pallet wood, pine cones, and sola wood. The bouquets last forever and are can be individually scented with fragrances such as black raspberry vanilla, Egyptian lavender or Japanese cherry blossom.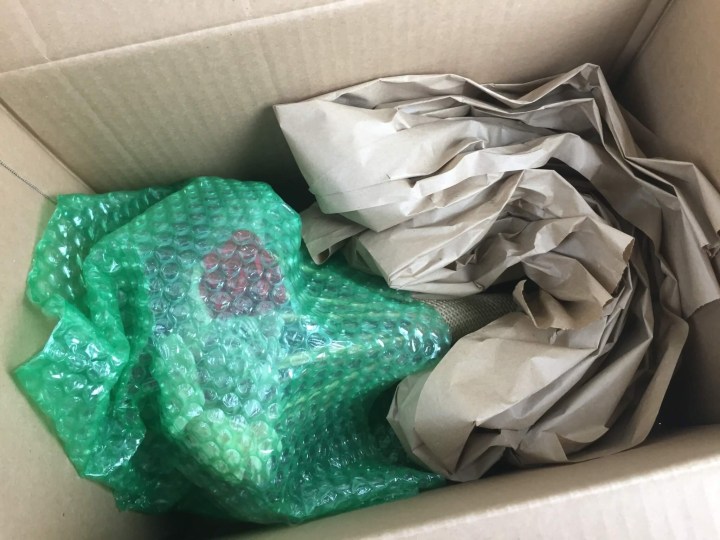 Thanks to Jen I got the head's up on their Mystery Boxes – for $20 including shipping you can have your own mystery bouquet!
Here's the description:
Everyone loves a surprise, so treat yourself (or someone else) to an Eco Flower Mystery Box! We are moving to a new warehouse, so we need to lighten our load a bit. Each box will include one item. (bouquet, home decor, accessories) Items may be personalized, scented, or just plain ugly. But it might be perfect in every way.#youneverknow

Please Note: The Mystery Box is a one-time non refundable purchase that ships within 4-7 business days. The contents of this box will vary and cannot be customized. Shipping is included in the price! No additional discount codes can be applied.
Obviously I ordered one (unfortunately they're no longer available!).
It was really exciting to pull this out – I really had no idea what I was going to get!
It was looking perfect for Memorial Day!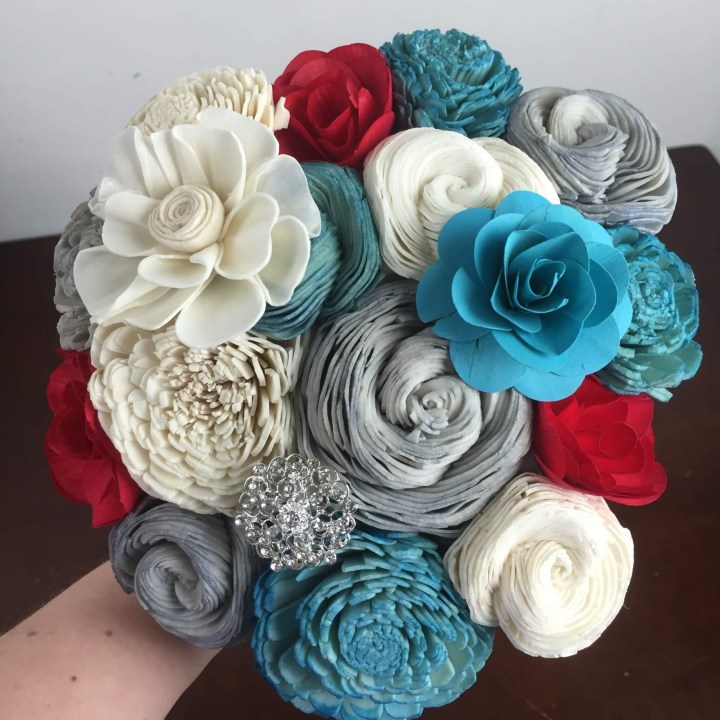 Tada! Gorgeous, and not ugly at all (if you didn't read the box description, go back up and read it again!). It has 18 flowers, which is a size small bouquet in their ship, which retails for $34.99.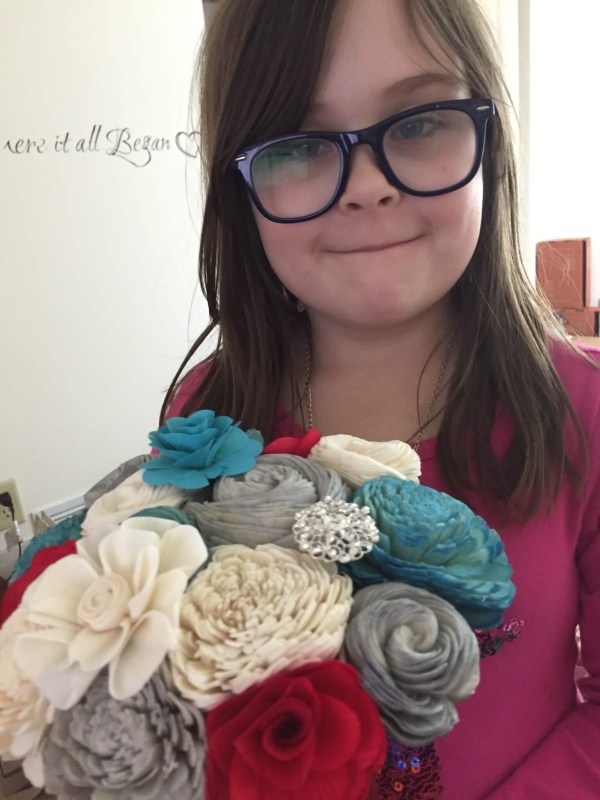 My daughter was drawn to it and has been holding it in her hands for the past hour. She's absolutely thrilled!
This was a great way to try out Eco Flowers and get a bouquet in your hands to see if you like the quality. We got lucky that our arrangement was so pretty! There was another florist that is like EcoFlowers (but I don't think it was wood) that I wanted to try, but I can't recall the materials or the name – ideas on what that is?
Between writing the post and publishing it, the bouquets sold out 🙁 I'm definitely going to buy 2 next time!