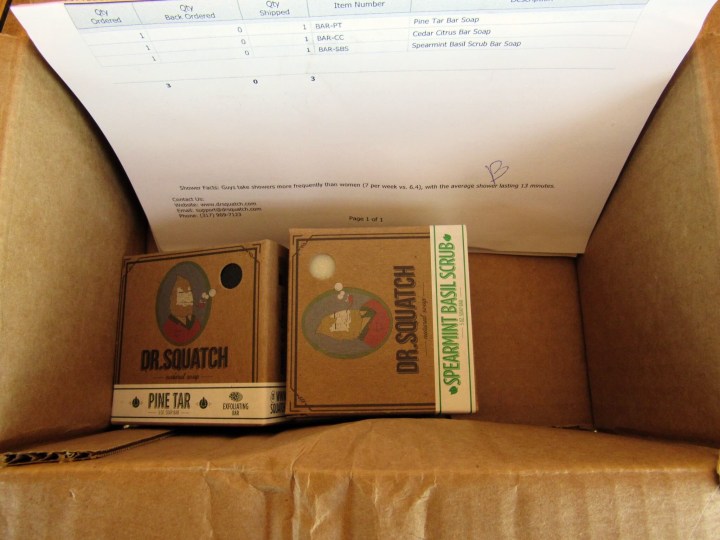 Dr. Squatch is a men's soap subscription box that has no girly scents.  The soap is natural soap that does not contain harsh chemicals. Get great smelling soap automatically each month with free shipping.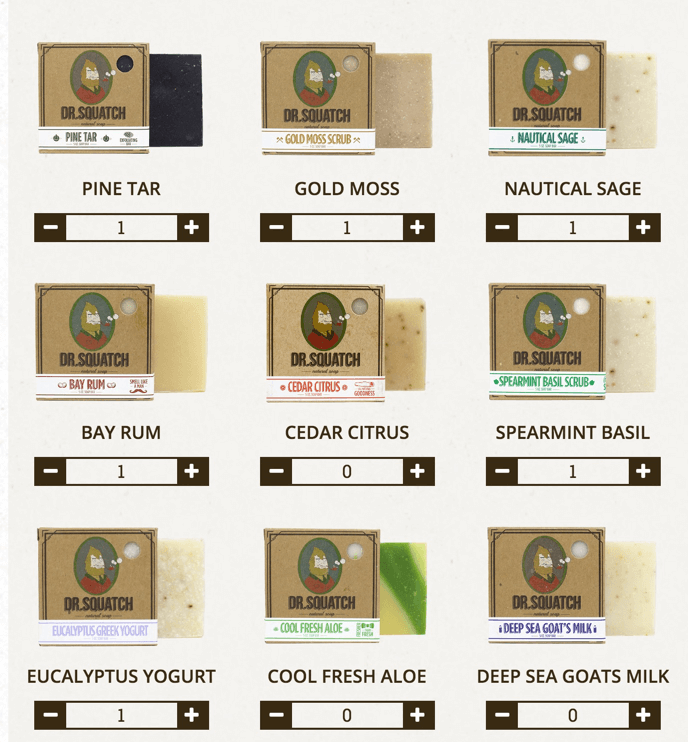 First, select if you want 1, 2, or 3 bars of soap at $7.00 per bar. Next select if you want your delivery monthly or quarterly. There is a $1.00 handling fee for monthly subscriptions. Now is the fun part! Select the scents that you want. There's a fun Squatch Quiz to help you out. Lastly, select add-ons if desired.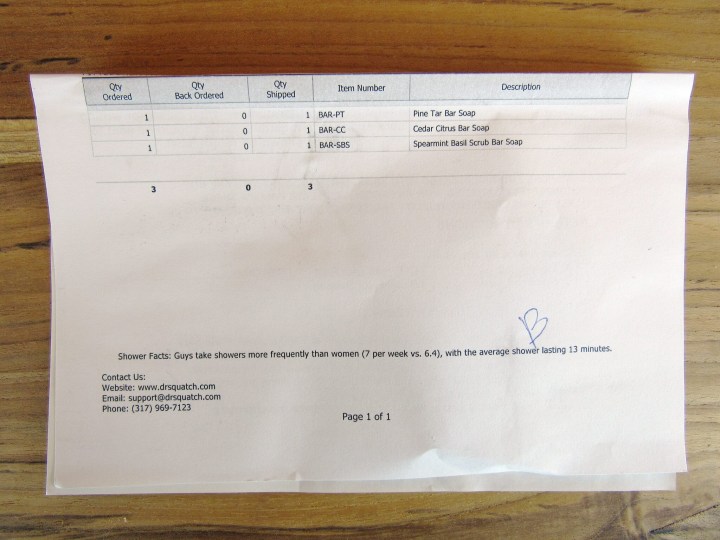 The Dr. Squatch Soap Subscription is packaged in a no fuss, no muss manner. It arrives in a plain brown bag with a packing list. That's it.
On the back of each soap is the story.  The soaps are made in the USA. Also the ingredients are listed on the back. This photo shows the ingredient list for the  Cedar Citrus Soap.
T (age 17)  took the quiz which selected the Cedar Citrus Soap Bar ($7.00) for him. The earthy cedarwood balances out the citrus scent. It also has mint leaves for exfoliation. Yep, I am jealous. This scent also happened to be T's favorite scent from the April box.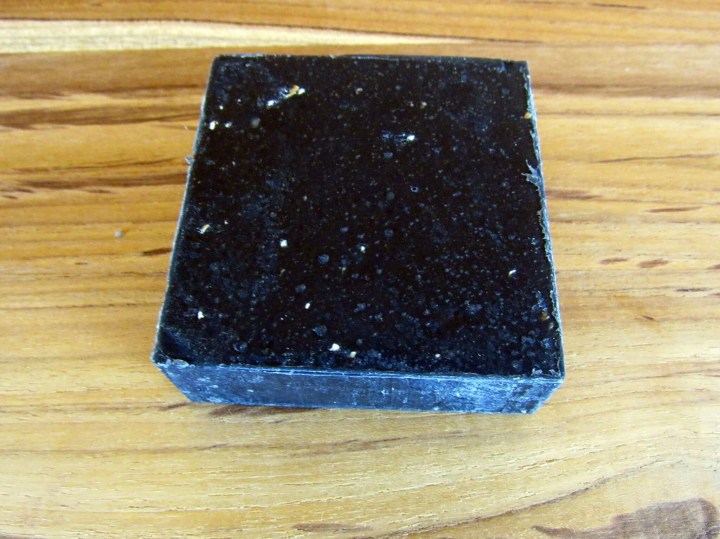 The Pine Tar Soap ($7.00) was selected for me when I took the quiz. I love the scent which reminds me of the woods. It has oatmeal and sand to help exfoliate your skin. It is their best-selling soap. I broke the seal and took it out before taking pictures. All soaps come sealed. The Pine Tar came in third on T's list but only because something has to be third.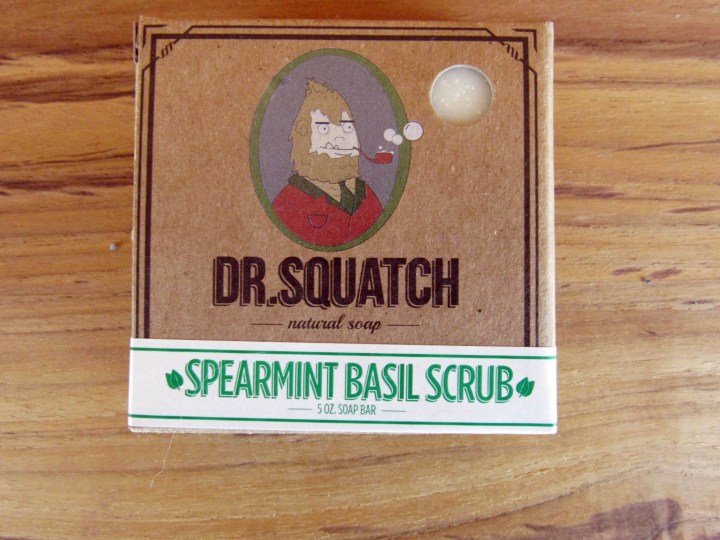 The Spearmint Basil Scrub ($7.00) has the amazing mint smell that wakes you up. The basil tempers it by keeping it more of a manly scent. I was hoping that T would not like it. He loves the scent because it has a manly, not girly, scent to it.
T is impressed with the subscription box. He does not want to be bothered with the presentation and beautiful packaging that women tend to enjoy in subscription boxes. He wants the soap and nothing else. Dr. Squatch Soap Subscription Box is perfect for the man who appreciates different scents, the college student that does not want to run out of soap, and even the teenager boy that is looking to move beyond Axe-type products. It's simple subscription that provides what you need with no hassles.
Visit Dr. Squatch Soapscription to subscribe or find out more!
The Subscription
:
Dr. Squatch Soapscription
The Description
: Get mind blowing soap delivered to your door on repeat – no girly stuff.
The Price
: $8.00 per month