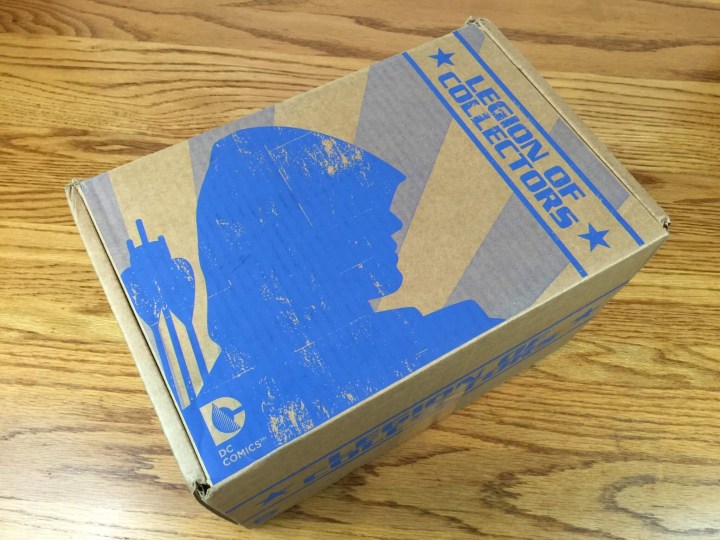 DC Legion of Collectors is an incredible bi-monthly subscription box that includes 100% exclusive Funko Pop! Vinyl, apparel, accessories, collectibles and more from Funko & DC Comics.  Each box has a theme and with the popularity of DC's television universe, we are treated with this fine assortment of collectibles.  I'm a huge fan of television as the medium to tell the tales of comic book heroes.  Having the stories told in an episodic format with cliffhangers is very reminiscent of what is done in the comic books.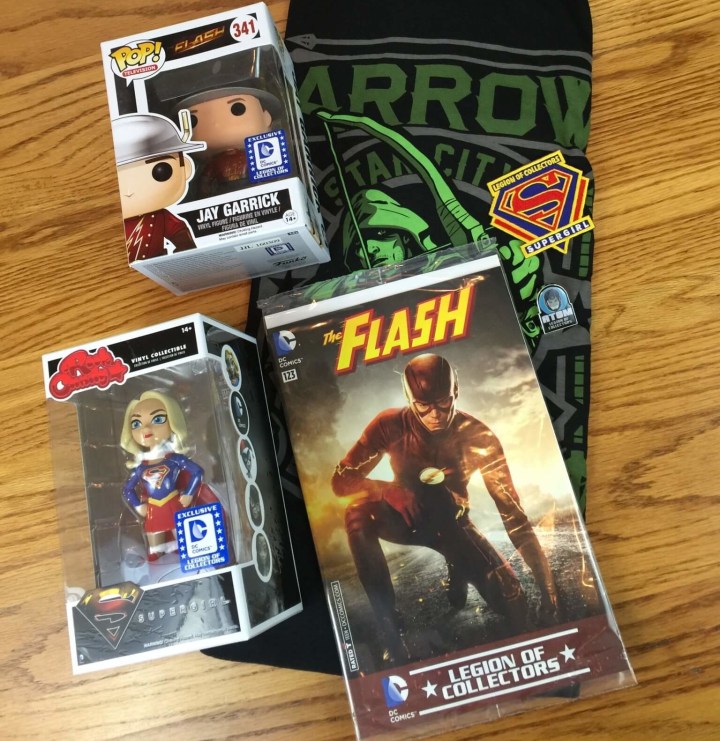 Lots of really cool content you won't find on any other Earths.  Stuff to wear, stuff to read and stuff to make your shelves look awesome!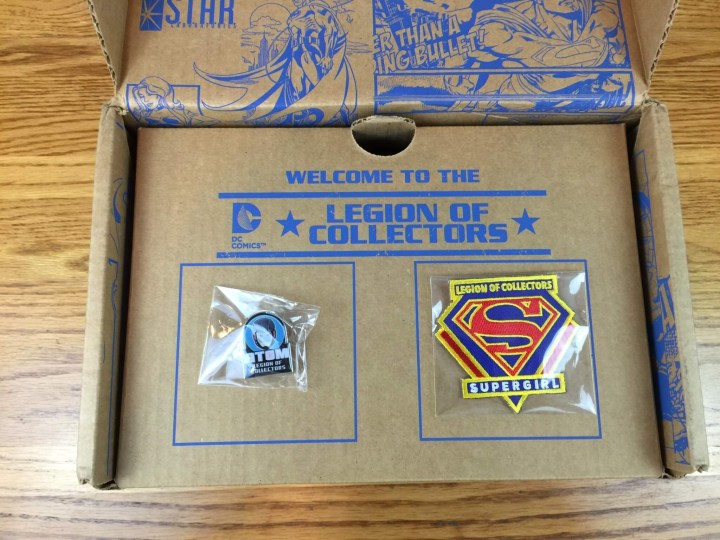 Popping open the box is a big part of the fun.  You get a look at a couple of the items – the exclusive pin and patch – and a look at the art inside the box.  Take a look at the pictures below for the art.
Super cool artwork all the way to the bottom of the box.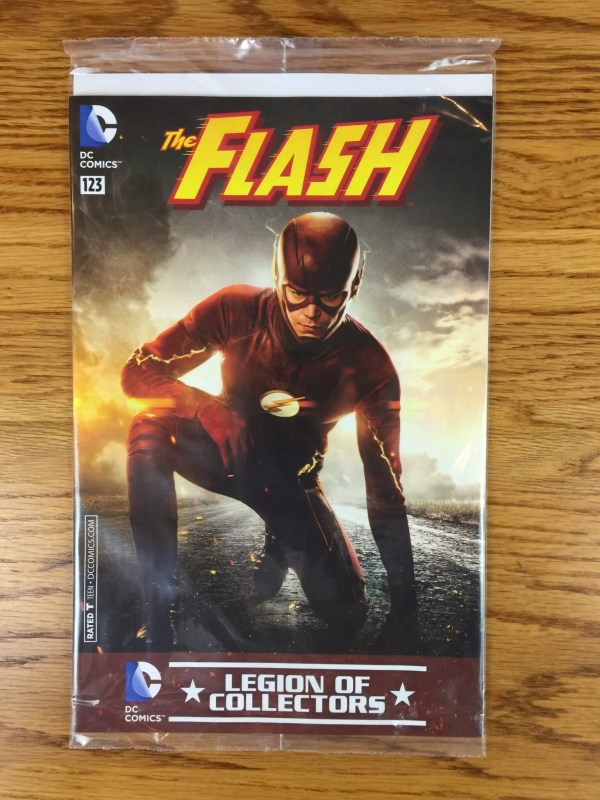 The Flash #123 Variant Cover.  This is from the classic Flash series with a modern cover featuring Grant Gustin.  This is the "Flash of Two Worlds" story that the television show has borrowed from.  The Flash is one of my favorite comic books and has made for an incredible television program.  If you ever wonder why there seems to be different versions of your favorite heroes, watch The Flash and get acquainted with the Multi-verse.
One complaint.  As an actual collector, I want my comic books in the best condition possible and there is some damage near the spine.  This was really disappointing.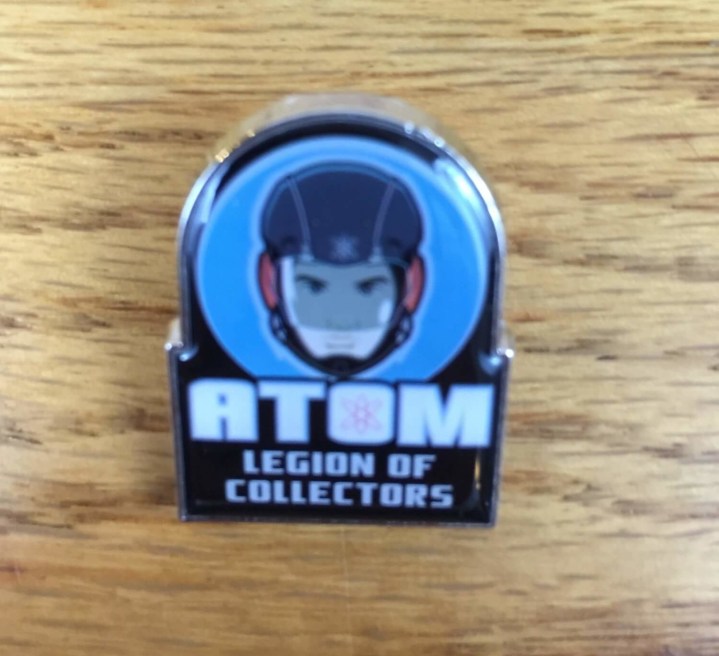 Atom Legion of Collectors Pin.  This classy looking pin has The Atom in a really cool blue color.  Brandon Routh has played in multiple comic book films(Superman Returns, Scott Pilgrim vs the World) but he has really taken to the role of Ray Palmer who started out on Arrow on CW.  Routh continued to play the character and appeared in crossover episodes with the Flash.  Now he continues to play as the Atom on DC's Legends of Tomorrow.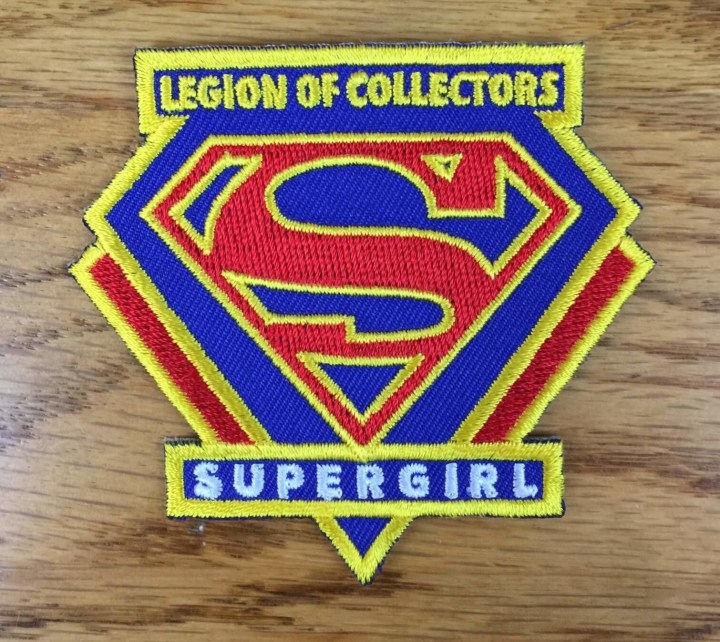 Supergirl Legion of Collectors Patch.  Melissa Benoist is great as Supergirl.  I don't know what the future of the show is on CBS as the large networks don't give television shows long to progress if they're not a hit right away.  It would be nice if CW could take this property and somehow work it into their current universe(this would mean Superman would need to be introduced, at least in the background).
Funko POP! Jay Garrett.  This is another exclusive for the DC Legion of Superheroes subscription box.  These collectibles are a hot item and it's great to get one that you can't get elsewhere – it's totally exclusive to this box, and currently valued $45 on the POP Price Guide.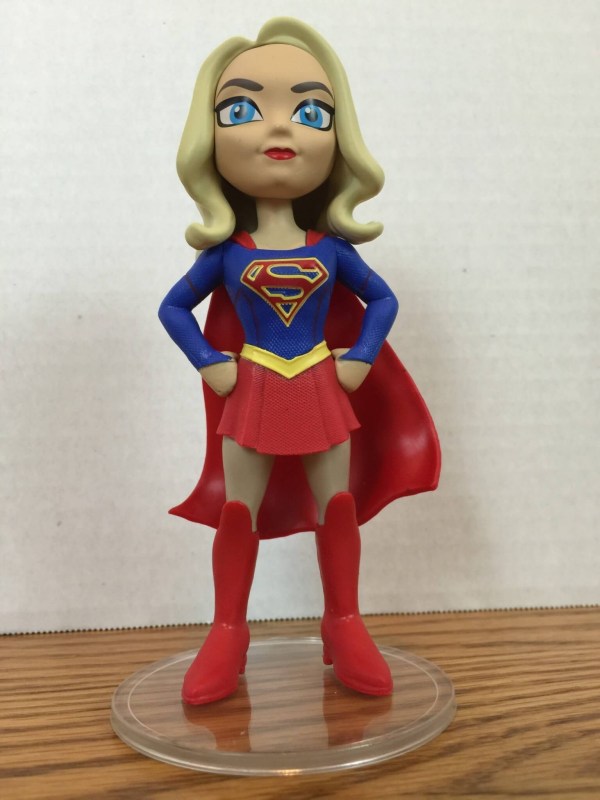 Supergirl Rock Candy Vinyl Collectible.  This is a super cool look for National City's hero.  Kara Zor-El looks fantastic on a clear stand and looking strong.
Arrow T-Shirt.  This is a great shirt!  Star City's Emerald Archer on the front of this t-shirt looks remarkable.  This is the television show that really got the DC television universe going.    I'm definitely looking forward to wearing this exclusive shirt.
DC Legion of Collectors is amazing!  This is such a fun box and worth every penny.  Clothing, comics and collectibles – it's everything a person could want in a subscription box.
What did you think of the TV Heroes edition of Legion of Collectors?
Visit Legion of Collectors to subscribe or find out more!
The Subscription
:
Legion of Collectors
The Description
: Legion of Collectors is a DC Comics subscription box from Funko that features 100% exclusive Funko Pop! Vinyl, apparel, accessories, collectibles and more – $50 in value with no fluff or fillers.
The Price
: $31.95 every other month