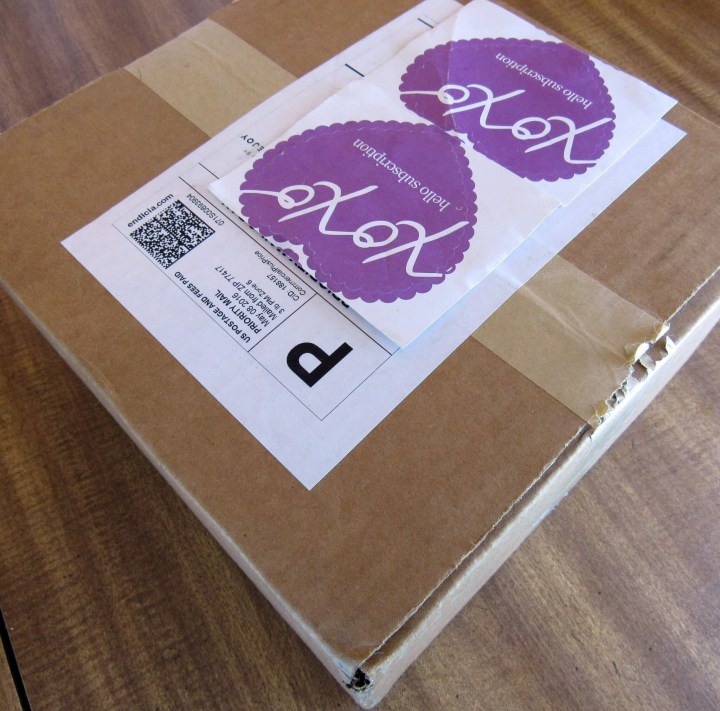 Daisy-Care focuses on the bonding experience between you and your dog with Everyday Subscription Care Packages which include delicious treats for your doggy! Daisy-Care boxes have two options. Option one is a Treats Subscription available in Small, Medium, and Large sized dogs. Option two is a Treats & Toy Subscription available for Small, Medium, and Large size dogs. The Treats & Toys Subscription is further customized with a Gentle or Ruff Toy. All dog treats are made in the USA. There is a toy sizing chart if you are unsure what size to order.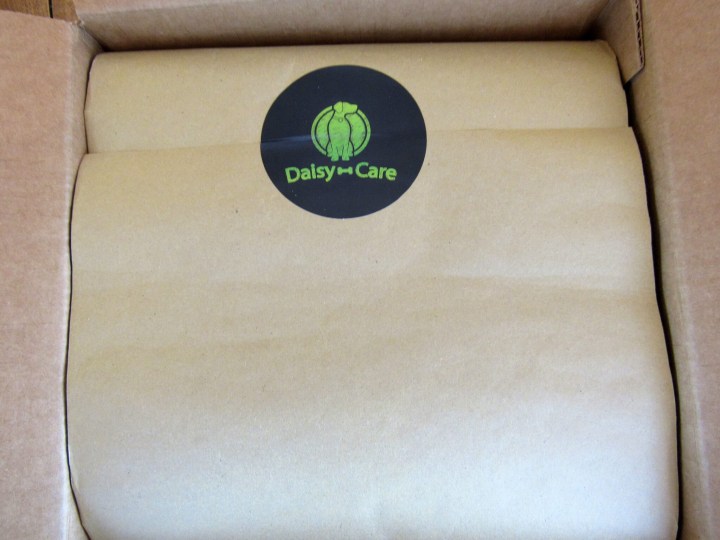 I am excited to see another Daisy-Care box! The dogs loved their February Box.
Daisy, our English Shepherd kept trying to stick her large snout into the box. She could smell yummies.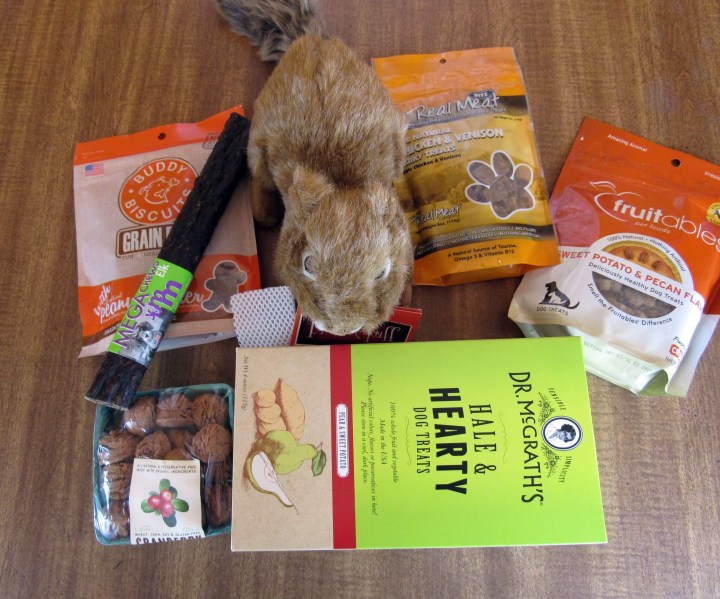 I still share the sentiment of what I wrote in my first review which is that April Malinowski, CEO of Daisy-Care, understands my large dog needs. There's enough treats for the three dogs in this box. Daisy-Care provides a variety of subscriptions and care packages. An information card was not included in the box, as the box is customized! This review is for the Everyday Treats and Toy Subscription Care Package – Ruff Toy Option.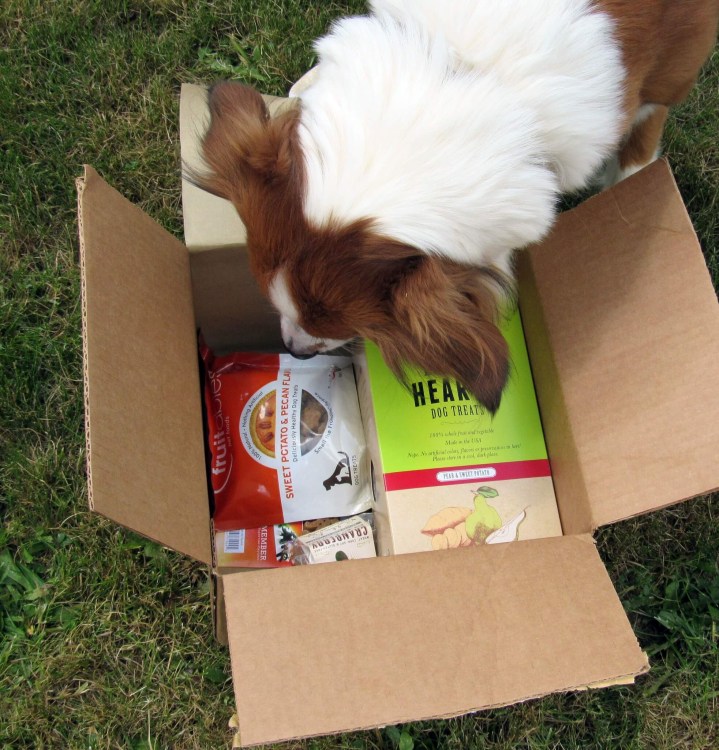 Daisy, our English Shepherd, and Odie, the Borader, are our official reviewers today while Bella relaxes.
I was able to break the Etta Says Mega Crunchy Elk Chew (10 in, $5.99) in half so both Odie and Daisy could enjoy it. They both loved the chew.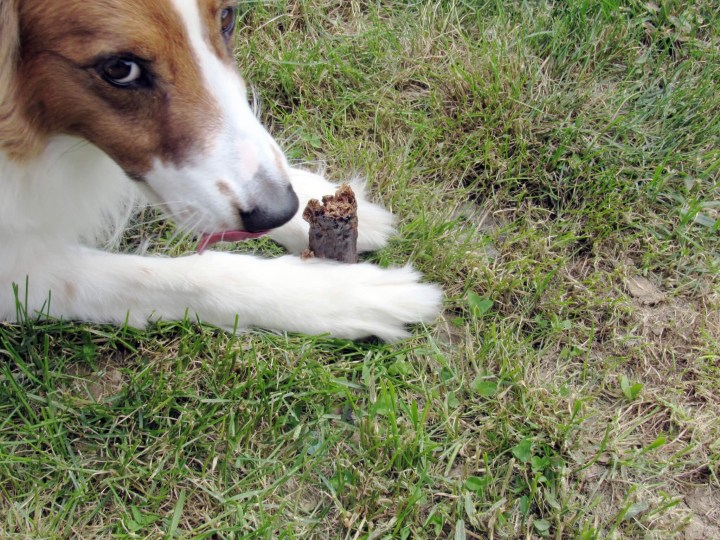 Daisy agrees it is delicious. I wasn't able to capture a good picture of Odie. I take about ten bad photos to one good photo because they move around a lot, have weird looking snouts, or their teeth are showing everywhere etc.
The dogs had a mixed reaction to the Fruitable Sweet Potato & Pecan Flavor Dog Treats (7 oz, $3.75). Odie loves them which is great because they are a good training treat. Daisy refused to try them. The treats smell like a pecan pie! The treats are made and sourced in the USA and baked in a Certified Organic Facility.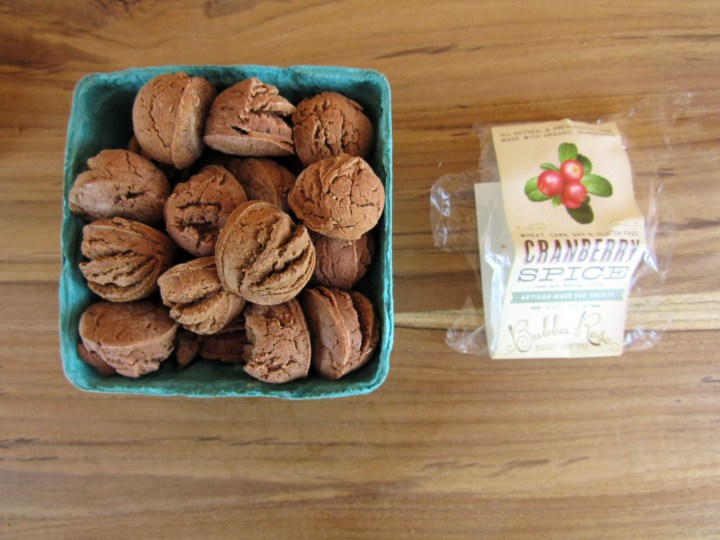 I'm amazed by the Bubba Rose Biscuit Company Cranberry Spice Artisan Made Dog Treats (5.9 oz, $6.50). It smells delicious. Odie and Bella approved. Daisy refused to try it. I love that it is made with real ingredients that I recognized. They are made in the USA.
The Dr. McGrath's Haley & Hearty Dog Teats Pear & Sweet Potato (4 oz, $10.00) are made in the USA. Bella has collected the treats that Odie and Daisy won't eat and buried them. She does that with her treats that she wants to eat later. The box does say to store them in a cool, dark place!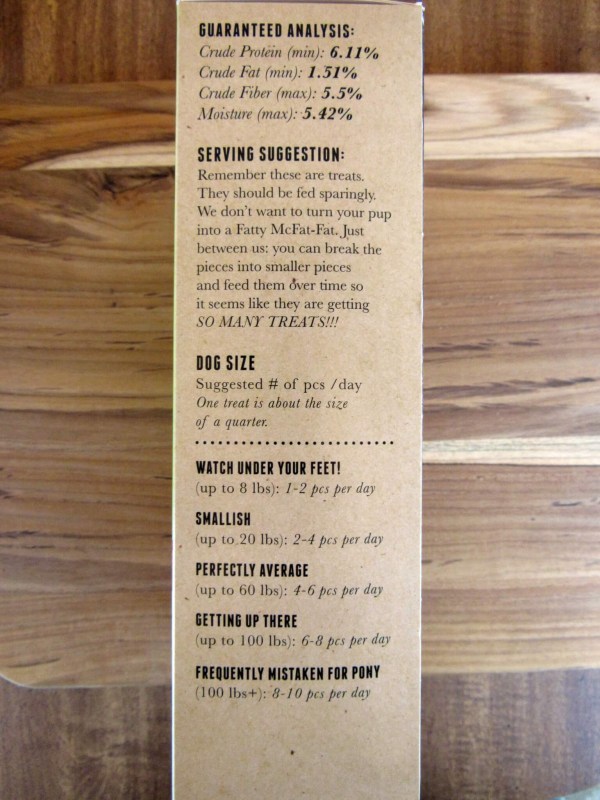 I love the side label. It also acknowledges that there are dogs over 100+ pounds aka "Frequently Mistaken for Pony." Bella will eat them at some point. I wish I knew what made her decide they needed to be buried first.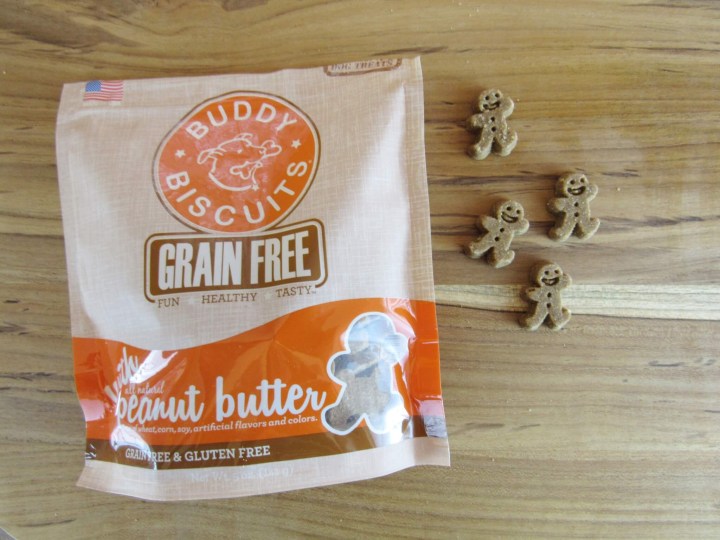 All dogs loved the Buddy Biscuits with Peanut Butter (5 oz, $5.09)! The grain-free and gluten-free treats also do not have wheat, corn, soy, fillers, or artificial ingredients. The buddy treats shape is adorable.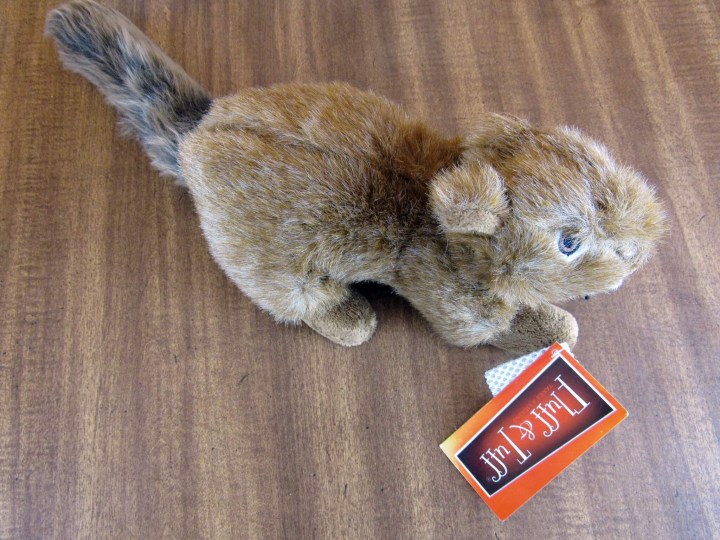 The Fluff & Tuff Nuts the Squirrel ($19.95) is a baby and a tug of war toy. Nuts the Squirrel is a foot long and comes with a loud squeaker. Amazingly the squirrel is still in one piece despite Odie's best efforts.
Time for doggy pictures!
Daisy is readying her baby for a bath.
She gave the baby a bath but left Nuts outside.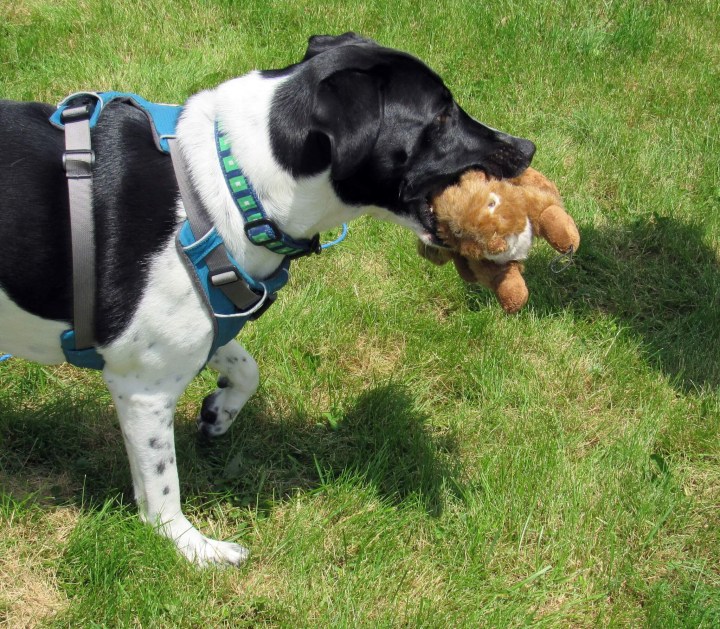 Odie loves playing tug of war using Nuts the Squirrel. He is asking T, age 17, to play with him.
The doggies loved the Everyday Treats and Toy Subscription Care Package by Daisy Care. Odie loved the treats and toy which were appropriate for his size. Daisy found the peanut butter treats to be delicious and can eat the other treats if she chooses without bothering her chicken allergy. Even Bella, all 12 pounds of her, likes the treats. She's been ignoring Nuts the Squirrel. The value is around $51.00 which I think is an excellent value for a box that is offering high-quality treats. The doggies give the box four paws up!
Save 10% on any purchase with coupon code  WELCOME.
Visit Daisy-Care to subscribe or find out more!
The Subscription
:
Daisy-Care
The Description
: Create Everyday Moments with your dog through a care package of paw-picked toys & USA-made treats. Daisy-Care is always there for you and your dog; from every day moments, to special occasions and everything in-between. We are committed to changing the way people think about their lives with their pets by helping create a safe and positive bonding experience between every human and their dog.
The Price
: $37.95 per month