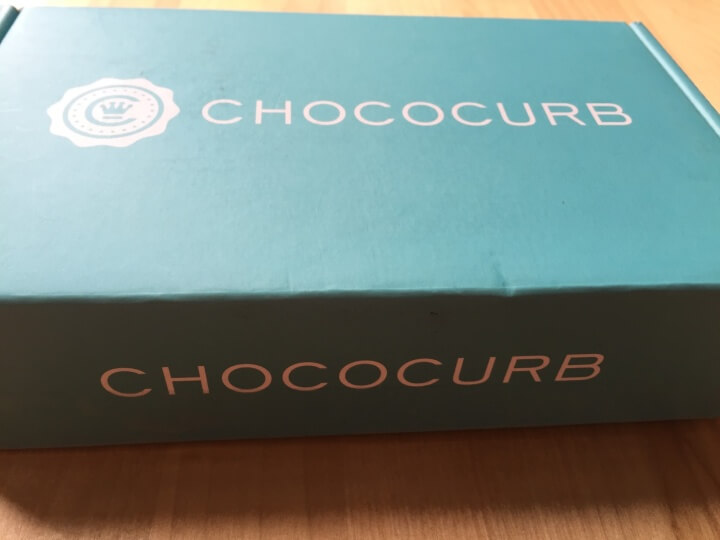 Inside the Chococurb Mini box, you'll find an assortment of 3 chocolates or chocolate related items. These items can come from small, local chocolatiers or more established national brands. Every box will have something new, exciting, and absolutely delicious. For those who desire even more decadence, the regular-sized Chococurb box contains 5-7 chocolates or chocolate related items per month. This mini box really delivered!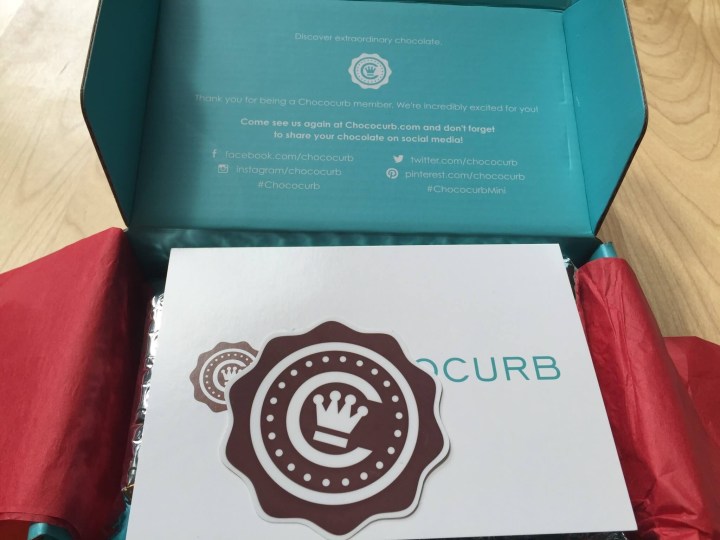 Upon opening the box, I was especially taken by the pretty packaging.
The chocolate itself came wrapped in insulated bubble wrap along with a small ice pack. Although by the time the box arrived at my house, it was not discernibly cold, I'm sure the inclusion of the cold pack helped my chocolate en route.
This month's box contained three chocolate bars: Nibble Chocolate's 72% Cocoa Organic Dark Chocolate, Theo's Coconut Curry Milk Chocolate Bar and Rococo Chocolates Spice Island Organic Dark Chocolate Bar.
All three bars fit Chococurb's Mission: to select, send out and introduce its subscribers to exceptional chocolate.
I always enjoy receiving mementos from subscription boxes, especially those boxes that are exceptionally memorable, like this one!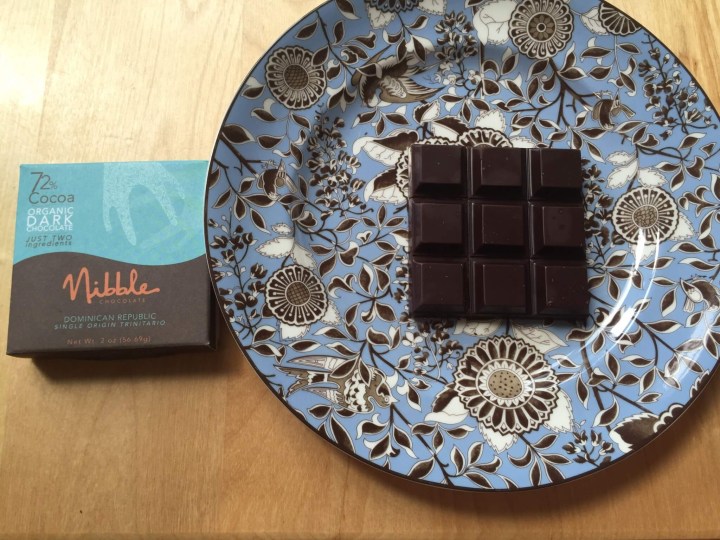 Nibble Chocolate's 72% Cocoa Dark Chocolate Bar ($6), a vegan bar made with chocolate from the Dominican Republic, contains just two ingredients: organic cocoa beans and organic cane sugar. These two ingredients gave this bar a distinctive, intriguing and delicious taste. The cocoa beans were the stars here; their notes of coffee and raisin really shined through.
Theo's Organic Fair Trade Milk Chocolate Coconut Curry Bar ($3.25) was delicious. It reminded me of a chicken curry salad I loved in college. Instead of chicken, though, this had milk chocolate. So good! I shared this with my husband and his friend, both of whom thought it was great. I never would have thought of making a coconut curry chocolate bar myself, but I'm thrilled that Theo hires folks more creative than I am. This bar was a smashing success!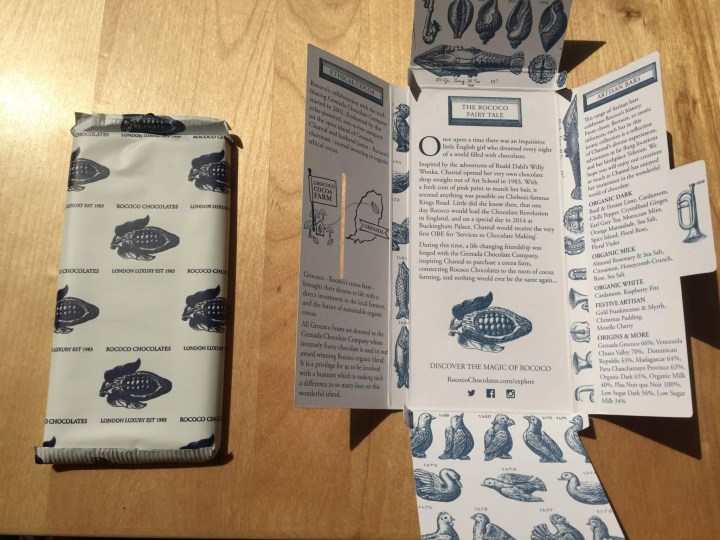 Rococo's Organic Spice Island Dark Chocolate (roughly $7.25 when converting from pounds. Available at chococurb for $10) was another spectacular surprise.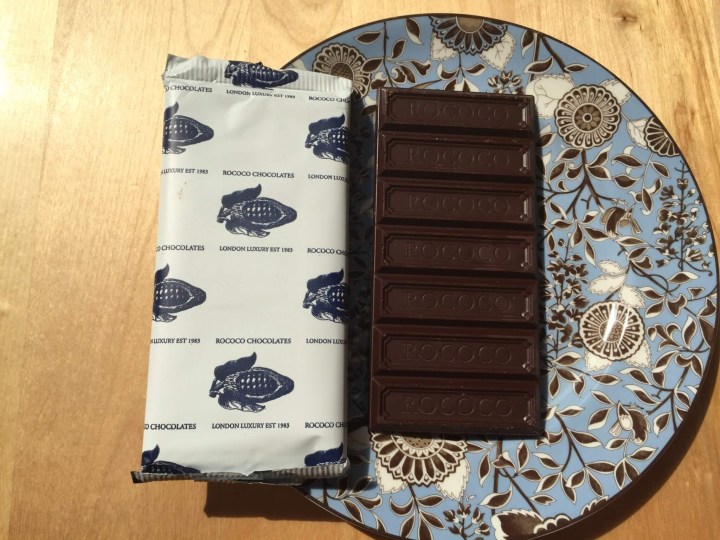 This delicious dark chocolate, inspired by the smell of spices wafting through the air of Grenada, contained prominent notes of cardamom, cinnamon, nutmeg and cloves. These spices played off of the chocolate nicely, enhancing the chocolate's earthy qualities.
This was such a fun and delicious box to receive! I'm looking forward to tasting my way through many more fantastic boxes in the coming months. In the meantime, I'm excited that I can purchase an array of fine chocolate bars at the Chococurb website. So convenient!
Visit Chococurb to subscribe or find out more!
The Subscription
:
Chococurb
The Description
: Chococurb is a chocolate discovery experience that sends customers unique, personalized subscription boxes filled with five to seven products every month.
The Price
: $35.00 per month