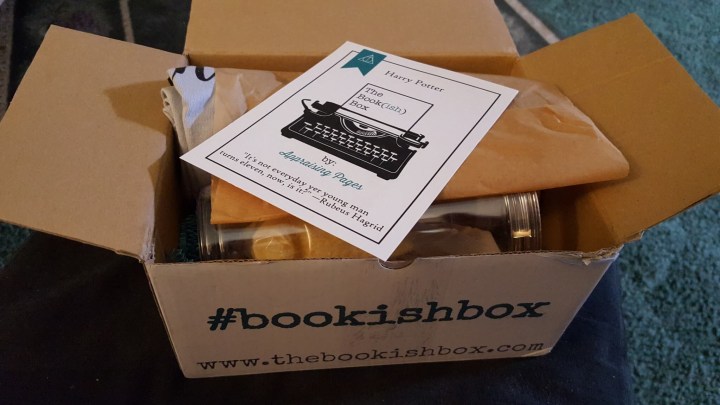 The Book(ish) Box is a monthly subscription of literary inspired items. Every box contains a t-shirt and 3-4 other literary items.  This month's box made me squeal with delight. This month's box contained items from my favorite books Harry Potter!!!! SQUEAL!!!
I received five items in my subscription box. From Appraising pages a Harry Potter themed T-shirt, Cherry Pit Crafts Butterbeer Salt Scrub, Knot Knirvana Hogwarts Coffee Tumbler, Lexy Oliva Watercolor Print, and Rich Love Shoppe Necklace.  I was so excited to get started on this box.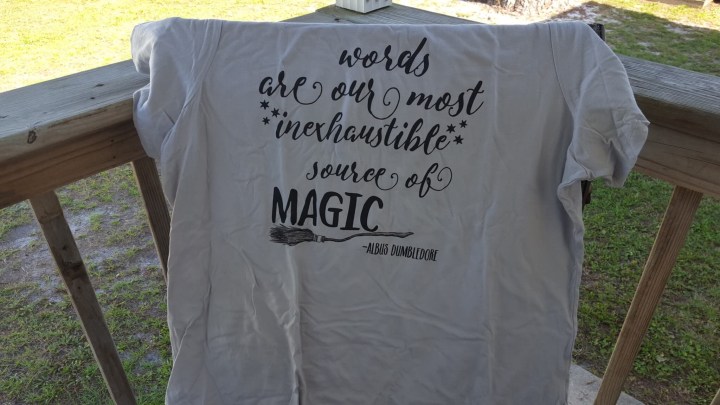 My first item is a Harry Potter themed T-shirt.  I love the quote from Dumbledore on this shirt. To my surprise it was actually in my size. Yeah!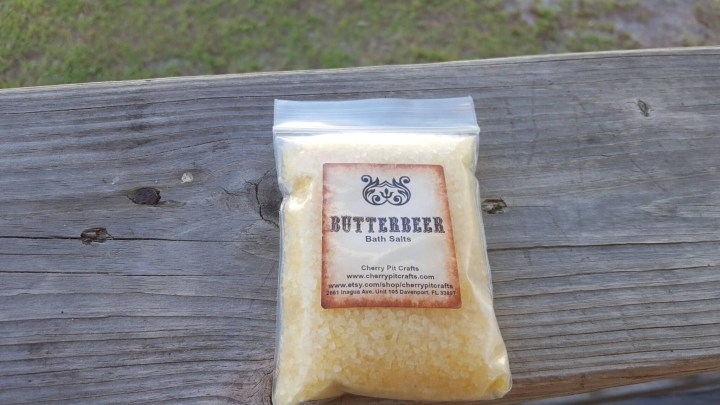 Cherry Pit Crafts Butterbeer Bath Salts: Okay I have yet to try the infamous Butterbeer but you better believe it's on my bucket list. So in the mean time I will settle for soaking in bath salts that smell like butterbeer. The smell is so sweet. It was permeating from the box before I opened it.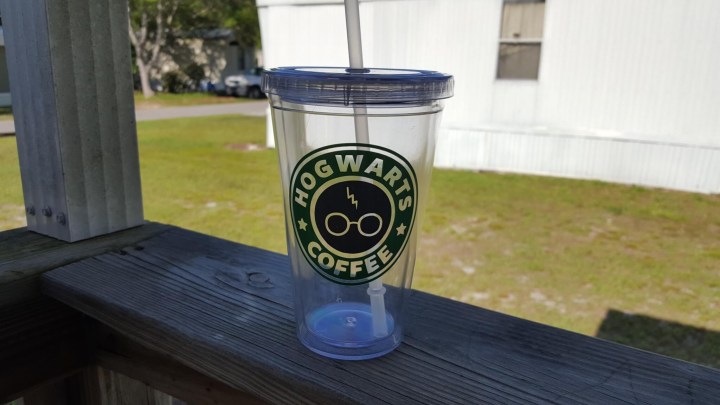 Also in the box was a Hogwart's Coffee Tumbler from Knot Knirvana ($15). It is so adorable and perfect for me to bring water to work. Sorry I don't drink coffee. The picture on the front of the tumbler is a Harry Potter play on the Starbuck's coffee logo.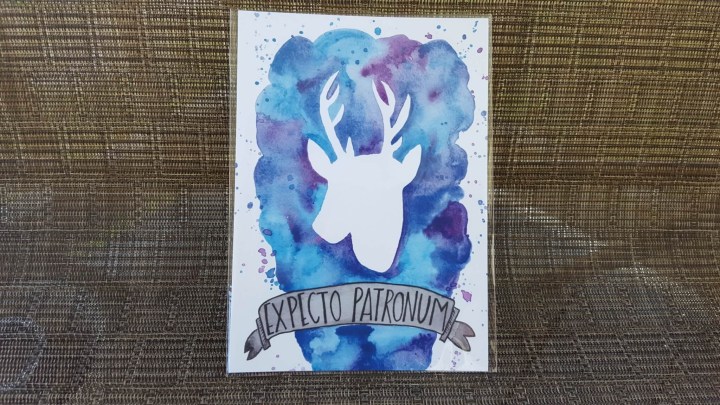 Next is a lovely watercolor painting from Lexy Oliva. It is a painting of the patronus stag from the Harry Potter series. I love the colors of the painting and fits the theme of the box.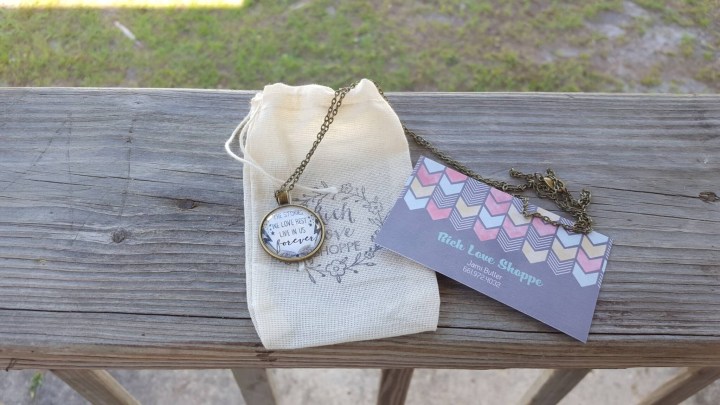 The last item in the box is a necklace from Rich Love Shoppe. It has a charm on with a nice book theme quote written on it. I love the antique copper color of the charm and chain.
I quite enjoyed this box and geeked out over every item. I can not wait to see what next month's box will be.
Tell me what you thought about this month's Bookish Box! You can save $3.50 on your first box with coupon code WELCOME.
Visit The Bookish Box to subscribe or find out more!
The Subscription
:
The Bookish Box
The Description
: A literary themed box with the geeky woman in mind! Each box includes a shirt and 3-5 book inspired home, beauty, and fashion items. Get book(ish), monthly. We partner with small shops to bring you unique, usable, items at a great price. We also bring on authors occasionally to help create a perfect box!
The Price
: $35.49 per month