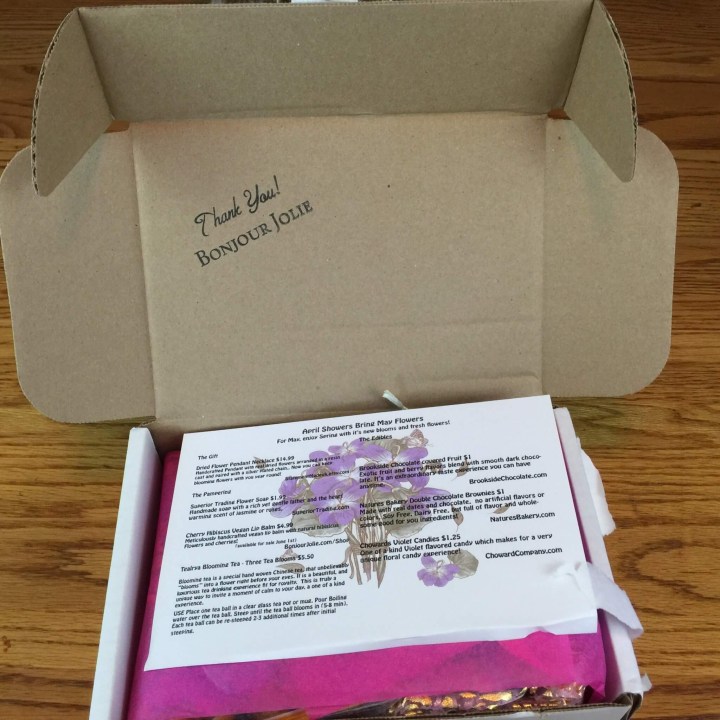 Bonjour Jolie is the way to pamper your period for as low as $16 a month – it's a monthly period/time of the month subscription box with everything you need! This box comes nicely wrapped and very discreet. The best feature is having it delivered on your schedule.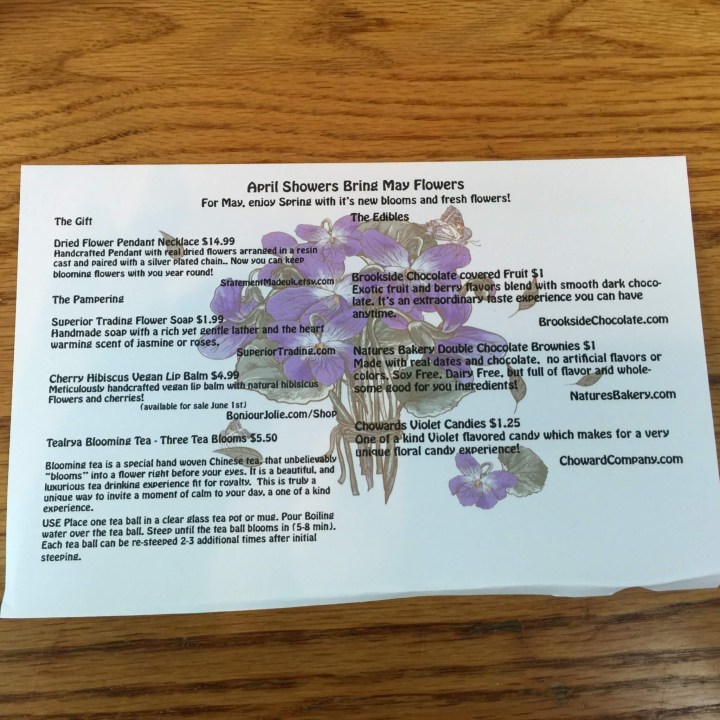 This card ran down the entire contents of the box, along with web addresses and prices. It also shows what this months theme is, For May it's spring.
It came so neatly packaged that it's hard to believe all the stuff that was in this box. As a more bang for my buck kind of gal this made me really happy.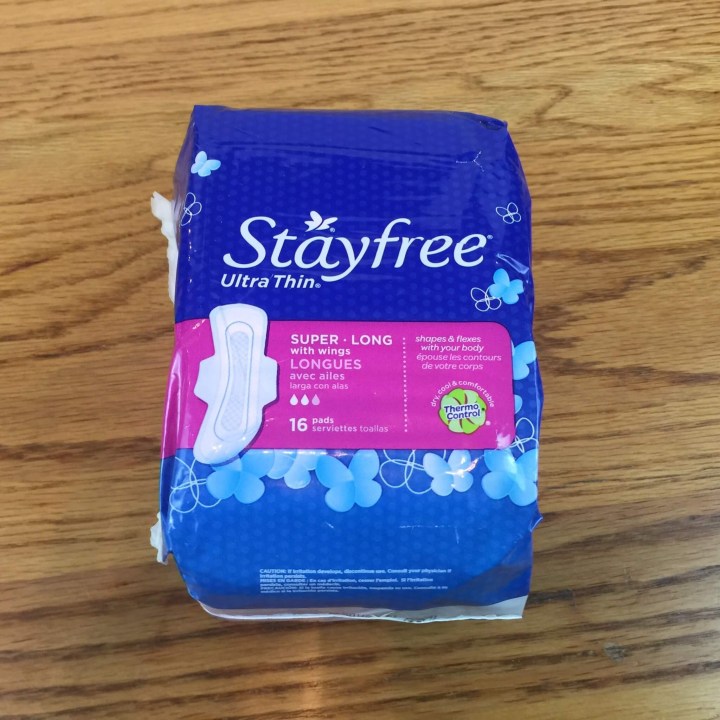 A full sized package of supplies is available or I could have mixed it up by making it a combination of pads and tampons.
Cleansing cloths and Advil in a bag that you can toss in your purse yes please. Summer's Eve products are some of the best I've ever used. Superior Trading Jasmine Soap made the entire box smell so nice. This soap gently cleanses and the scent isn't over powering. It could easily be stored in a drawer to make clothes smell good before use.Cherry Hibiscus Vegan lip balm is a treat for your lips. The scent is subtle but it's like brushing my lips with satin. The $4.99 price tag is a bit steep but I think I would spring for it.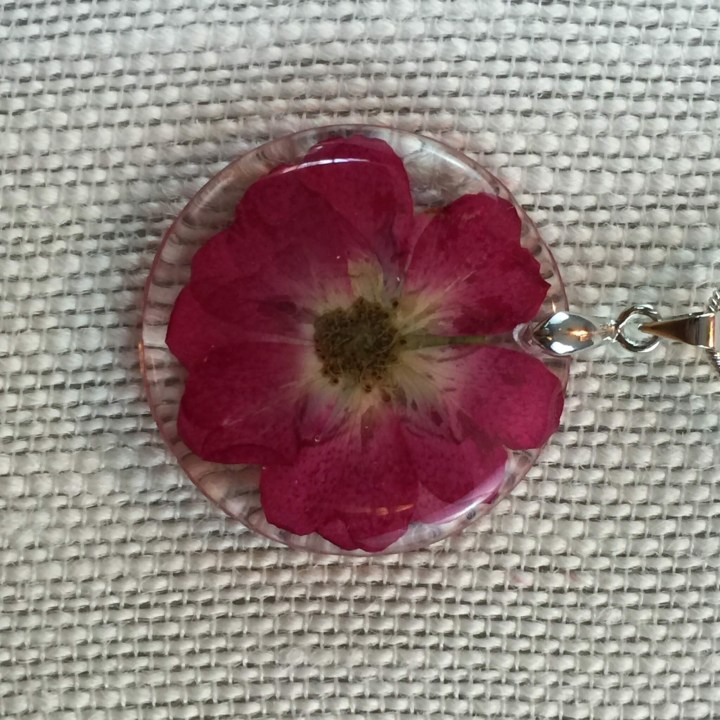 This simple pressed flower necklace is gorgeous. It's cast in resin and paired with a silver plated chain. This is a great way to keep spring with me all year round.
Candy, I"m not sure who makes the sweet selections each month but they deserve a raise. This month there was the softest salt water taffy and only the best flavors of now and later. The silver package is not candy but hand woven "blooming" tea. The tea actually blooms when steeping and it smells almost as delicious as it tastes.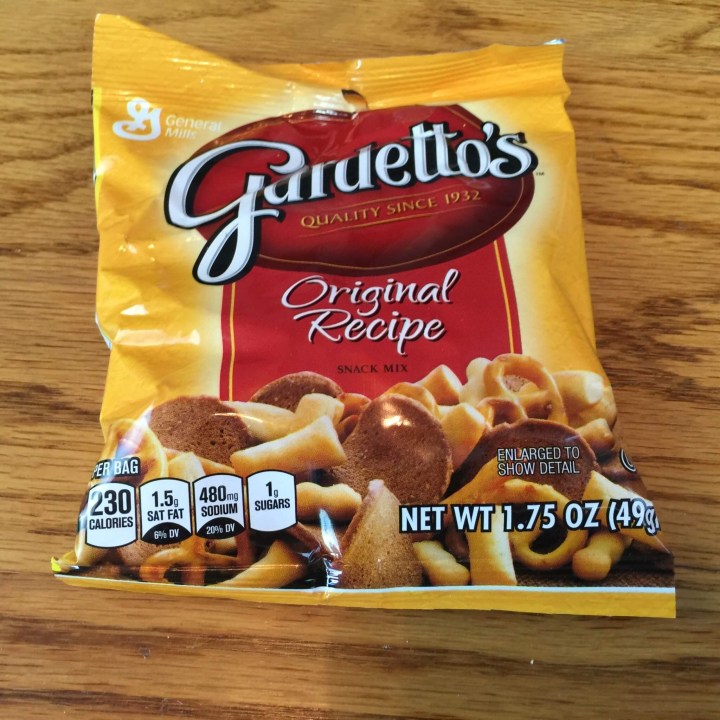 Gardetto's Original Recipe snack mix, it a blast from my past. I love this salty treat and forgot how well it satisfies the salt and crunchy craving.
Nature's Bakery Double Chocolate Brownie is verified non GMO and that alone was a selling point for me to try it, however, it tasted like play dough smells. Cholesterol free, dairy free, no trans fat and kosher left this sweet treat lacking in all departments.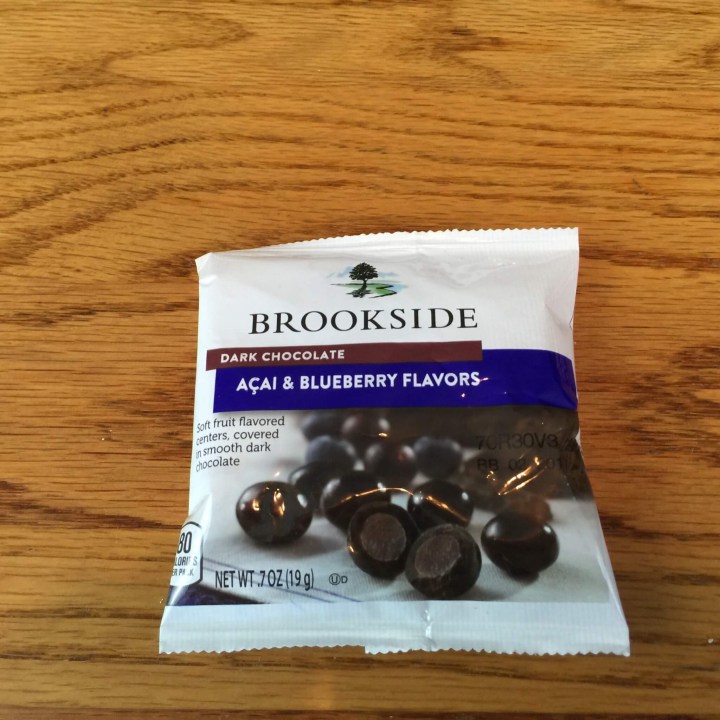 Brookside Dark Chocolate Acai and Blueberry Flavors are melt in your mouth awesomeness. I normally shy away from dark chocolate but this was so good I couldn't share.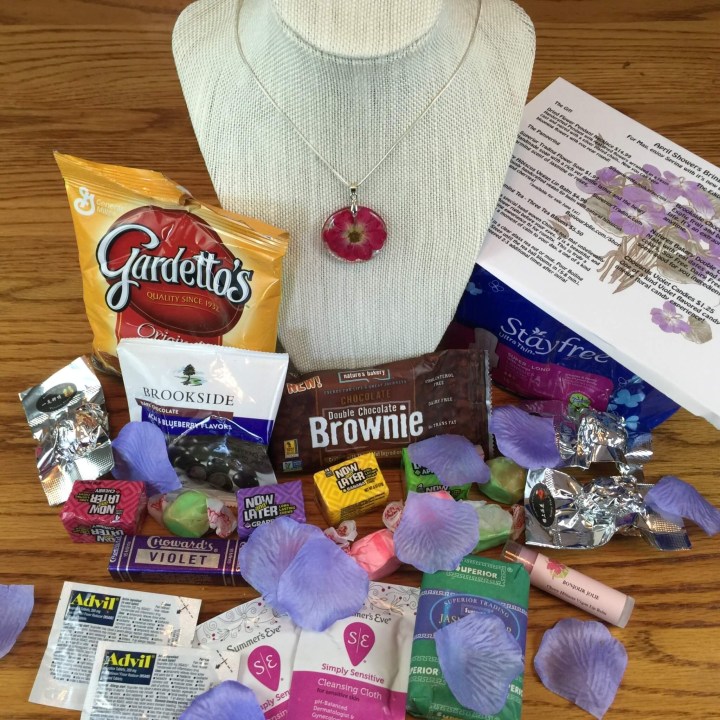 I'm in love with the balance of this box. Everything for a perfect time of the month, supplies, sweet treats and healthy snacks.
Have you tried Bonjour Jolie?
Visit Bonjour Jolie to subscribe or find out more!
The Subscription
:
Bonjour Jolie
The Description
: Bonjour Jolie is a period pampering box available for women and teens. Boxes are themed and are curated with bath and body items, teas, and of course, edibles!
The Price
: $22.50 per month