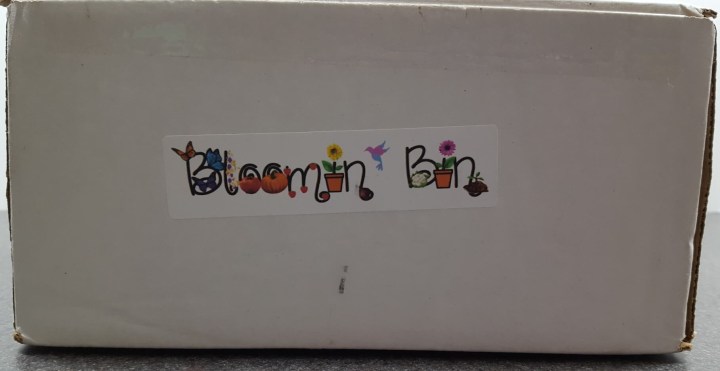 Bloomin' Bin is a monthly subscription box for gardeners or anyone who loves gardening. The subscription costs $18 each month, and you will receive plant seeds and tools that you'll need to get you started in gardening. The subscription is available in Container and Garden, and you can either choose the Basic or Premium box.
The Premium boxes include a larger pot, and a project or garden tool.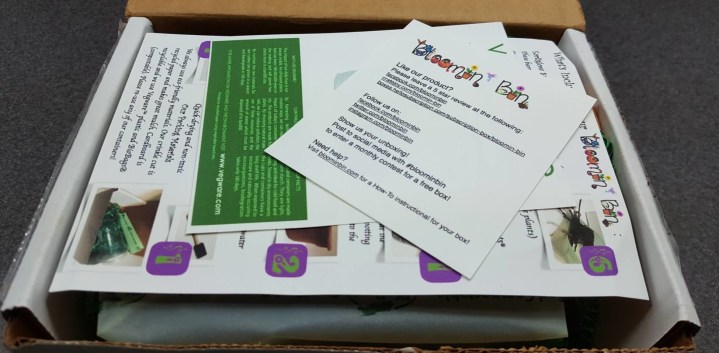 I couldn't see much when I opened the box but I did see an information card which always makes me happy.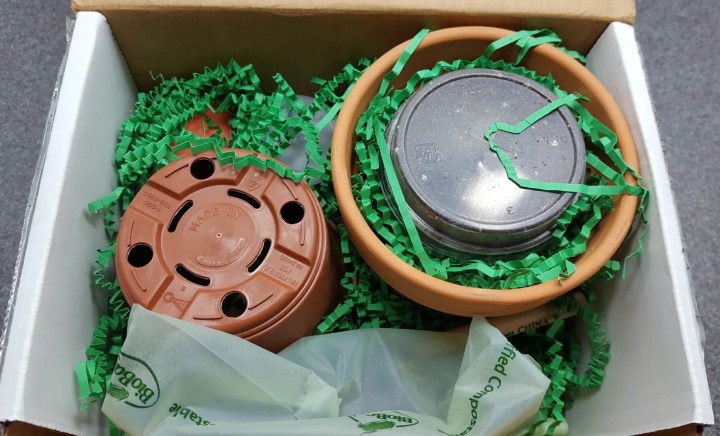 The true first look when I removed the info cards.  I love the green squiggles since they remind me of grass and being a gardening box that is really cute.  The squiggles are made from recycled paper paper and will make some great mulch.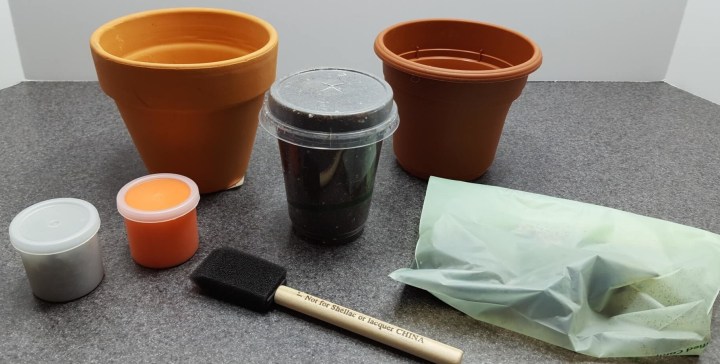 Everything in my Bloomin' Bin this month. This is a Container Premium Box.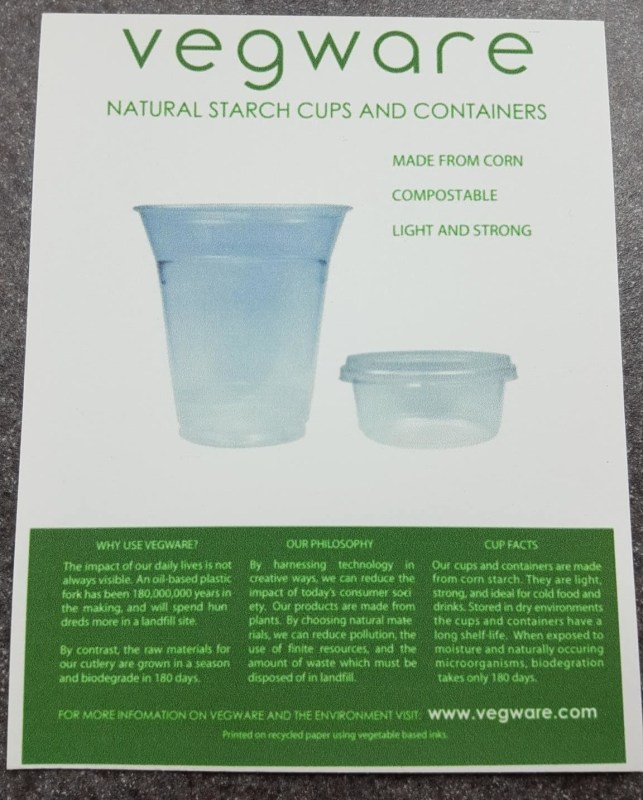 I was a little surprised to see what I thought was a plastic cup in the box but then when I read the info I found out it was not really a plastic cup. this is pretty cool and very eco-friendly.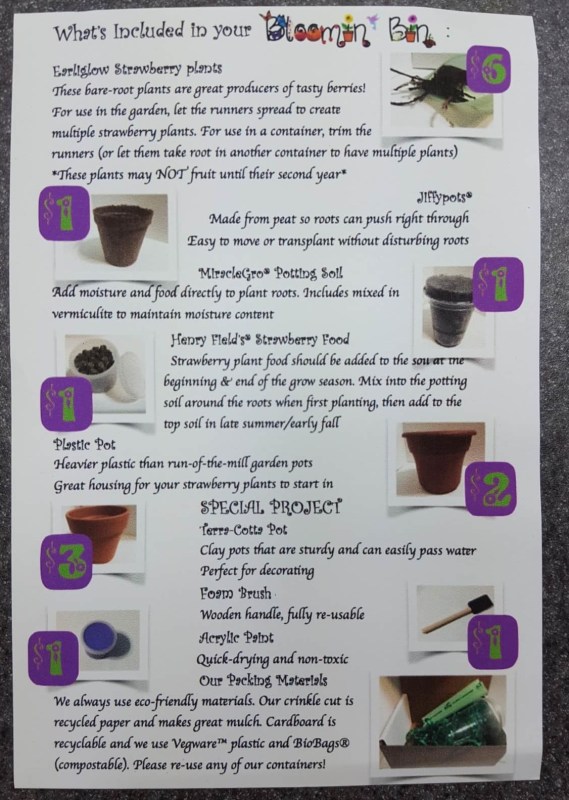 Information card and instructions. While looking at this I realized my box was missing the Jiffypot so I wasn't able to use that but I was still able to plant.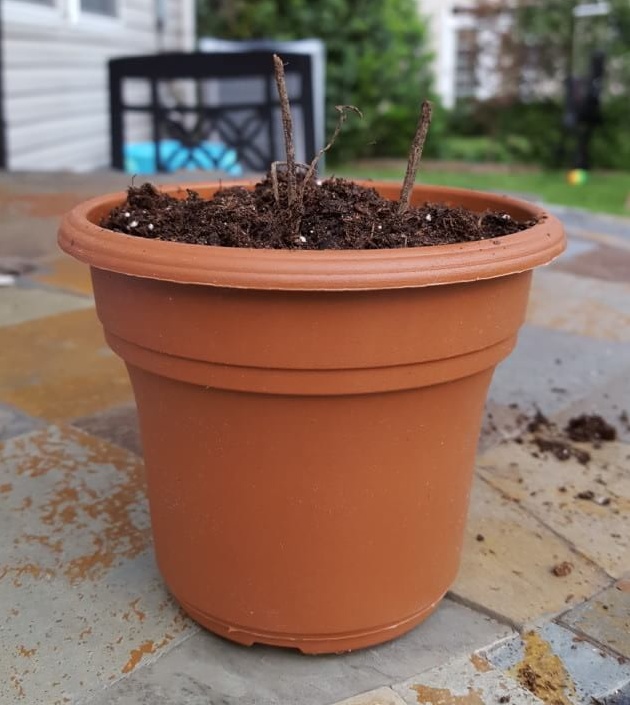 All planted.  It is actually strawberry season right now here in NC but the info card says that these may not fruit until the second season anyway.  I went ahead and used their pot to get it started but I have a planter I'll move it to later this season as it really starts to grow.  It will also be ready for next season then.
This box also included a special project for painting a terra cotta pot. I'm going to let my son do that but he broke his arm last week so once he has a bit more movement we will pull that project out for a fun afternoon.
I really liked this box and that it was easy to do and easy to follow. I'm excited to get some fresh produce going and getting more things planted.
What do you think of Bloomin' Bin? Save 10% on your subscription with coupon code subscribinbox1.
Visit Bloomin' Bin to subscribe or find out more!
The Subscription
:
Bloomin' Bin
The Description
: A subscription box for gardeners, whether just starting out or having 2 green thumbs! Whether you want to try to grow something off season or in a container, or you want to follow normal planting schedules, we have the box for you! A basic box includes enough seeds, items, and knowledge to get started, and premium boxes offer projects to take you further!
The Price
: $18.00 per month