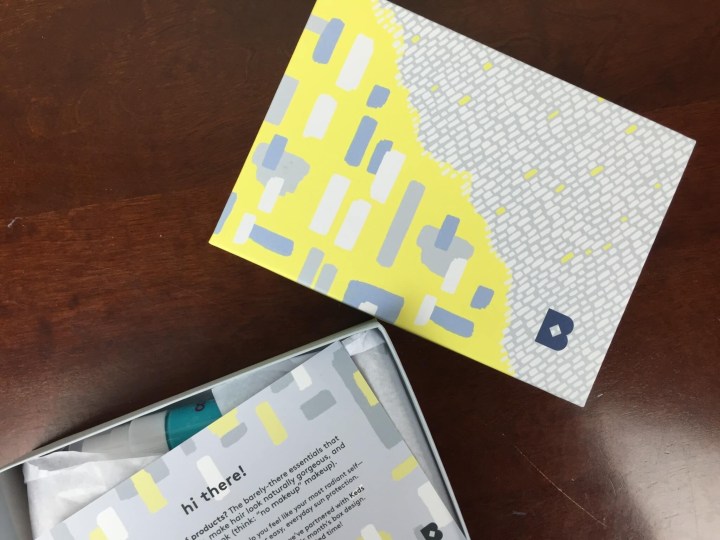 Birchbox is a beauty sampling subscription box. You'll get at least 5 items every month (I often get more) to try out and see what you love. Birchbox is $10 a month, plus you accumulate points after reviewing the items in your box! You'll get 10 points per item reviewed, and 100 points are equal to $10 in the shop.
Every month you can select between a sample choice to get a box tailored to your profile, or a pre-curated box. This is the curated Naturally Radiant Box – you can get this box as your first box in a subscription while supplies last with code RADIANT
From sprouting buds to the first truly sunny day, spring is all about renewal—and what's fresher than a revived look? Our editors have assembled this box of products that will help you feel pretty, polished, and effortlessly put-together for of all your springtime adventures. For the second year, we're celebrating the season with an exclusive Birchbox designed by Rifle Paper Co. Their vibrant floral motifs make us even more excited about the return of spring—and we hope they do the same for you.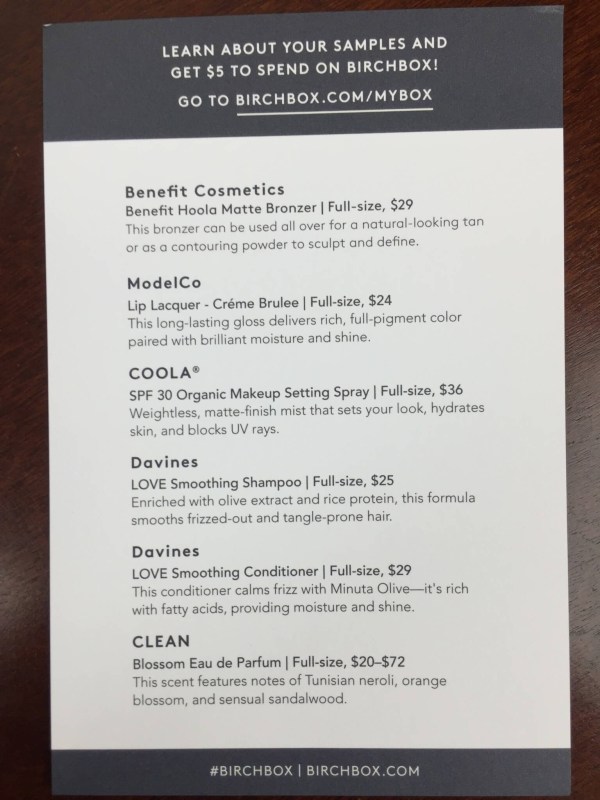 The card gives brief details on each item. Remember to go to to Birchbox.com/MyBox to review your samples for points!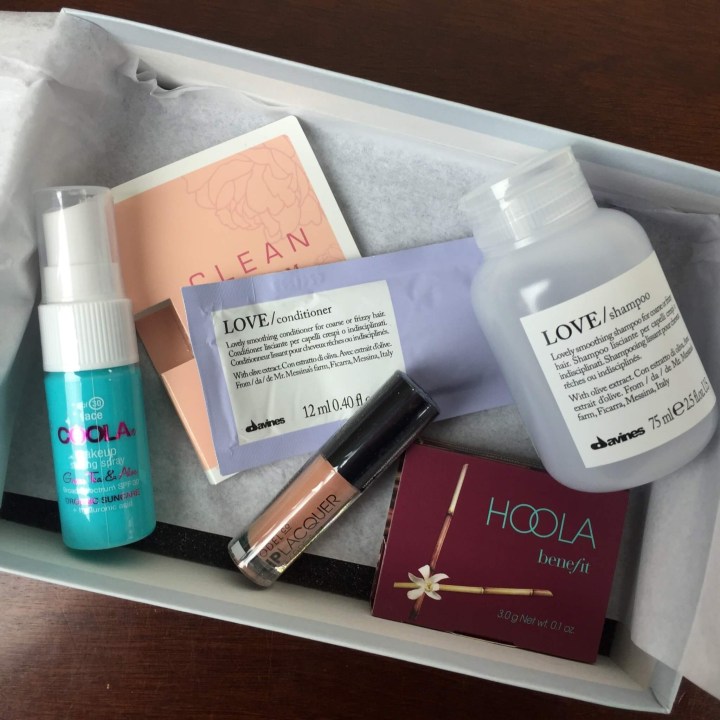 Everything in the box!

Davines LOVE Smoothing Shampoo ($7.50) I do not have coarse hair (for which this product is designed) but I think it's great regardless. I love Davines shampoos, all of them work nicely, and this is a giant sample that lasts quite some time.
Davines Love Smoothing Conditioner  ($1.41) This actual product comes in a tub. Have you ever used tub conditioner? This product was a bonus!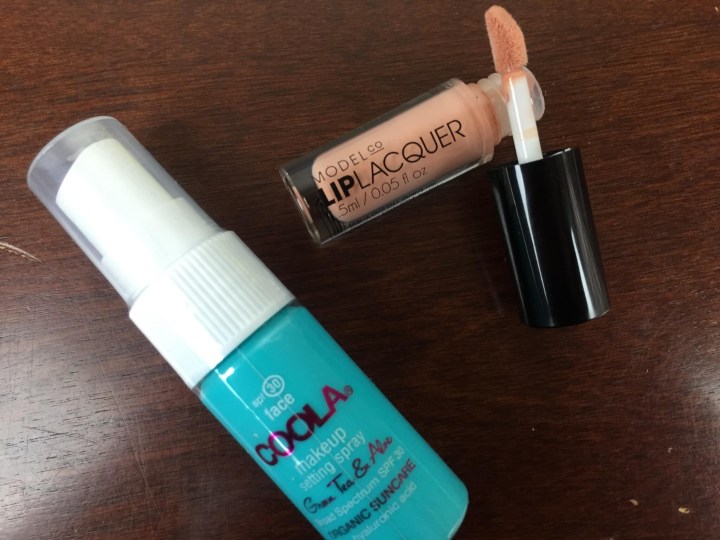 COOLA SPF 30 Organic Makeup Setting Spray ($7.20) I've received this previously (if you opt for the curated box you may get a sample you've had before – but you'll know it in advance), and it was one of the reasons I wanted the curated box, because it works really nicely to set your makeup in the summer, plus it's SPF 30.
ModelCo Lip Laquer – Creme Brulee ($4) This is definitely going to need to be layered on top of the brightest boldest lipstick I own, because it's just not right on my skintone. At all. Otherwise it's a great gloss/lacquer and the taste/scent was sort of berry-ish? Like fakey. But I liked it. But also note to Birchbox/ModelCo – I'm not going to buy the colors I actually like, because I can't really wear this by itself and see if I like it enough to buy it.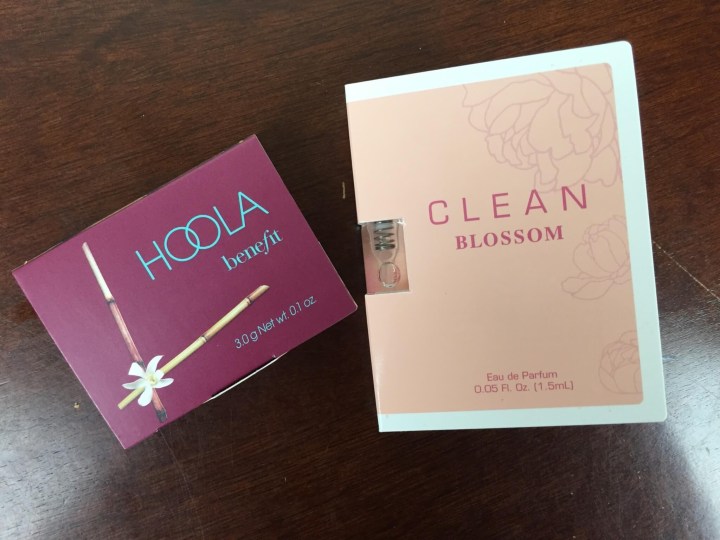 CLEAN Blossom Eau de Parfum ($1.68) With notes of Tunisian neroli, orange blossom, and sandalwood! This scent is too floral for my taste but it came in a rather hefty-ish size with a sprayer. No vile vial!

Benefit Hoola Bronzer ($10.36) This box had so many reasons to select it, and this is one of them!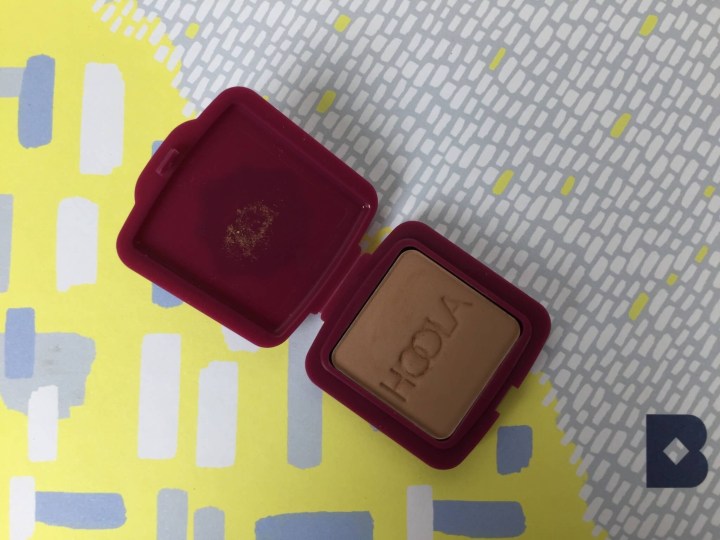 I had to stick the pan on the box in order to grab an accurate photo! I thought for sure I'd used and loved Hoola before, but I was surprised by its creamy texture and zero fall-out, that I'm thinking perhaps I never had! For most average ladies (not makeup hounds mind you, but just average) this one-third size sample will last all summer. This was a huge win.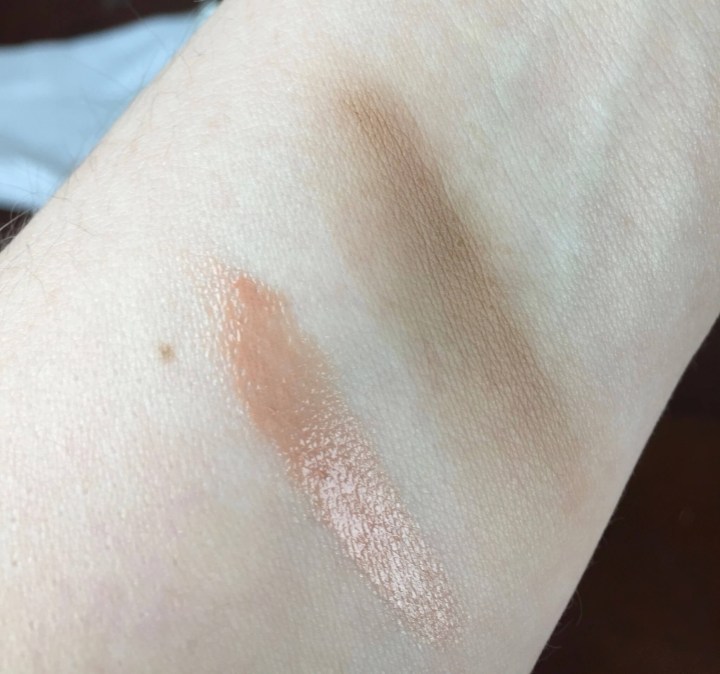 This was one of the highest value Birchboxes I've received in quite a while, and maybe the highest curated box value I can remember – about $32!
Pick a code for your subscription if you'd like to sign up:
Get 50 points ($5 in the shop) when you subscribe – use coupon code SUBSCRIBENOW50 OR get this box as your first box in a subscription while supplies last with code RADIANT OR Birchbox is offering a free Pixi by Petra Palette! with any women's Birchbox subscription, while supplies last! Just use code PIXIPALETTE at checkout!
Visit Birchbox to subscribe or find out more!
The Subscription
:
Birchbox
The Description
:Birchbox is a discovery box that will send you 5 samples or full-size products. Earn rewards points by subscribing and reviewing your products that you can spend on full-size items on their site.
The Price
: $10 per month