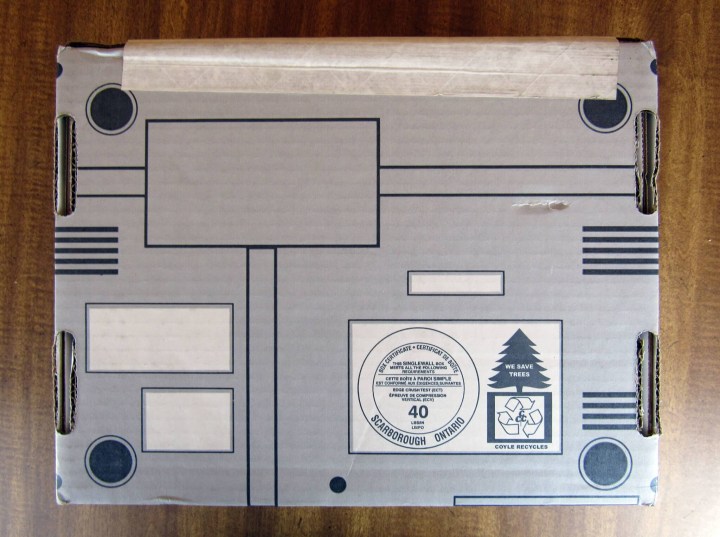 Arcade Block is part of the Nerd Block family of subscriptions and is a monthly video game mystery box. Arcade Block focuses on 4-6 video game collectible, one exclusive gamer t-shirt, and a promised value of $60.00. Arcade Block begins shipping on the 25th of each month.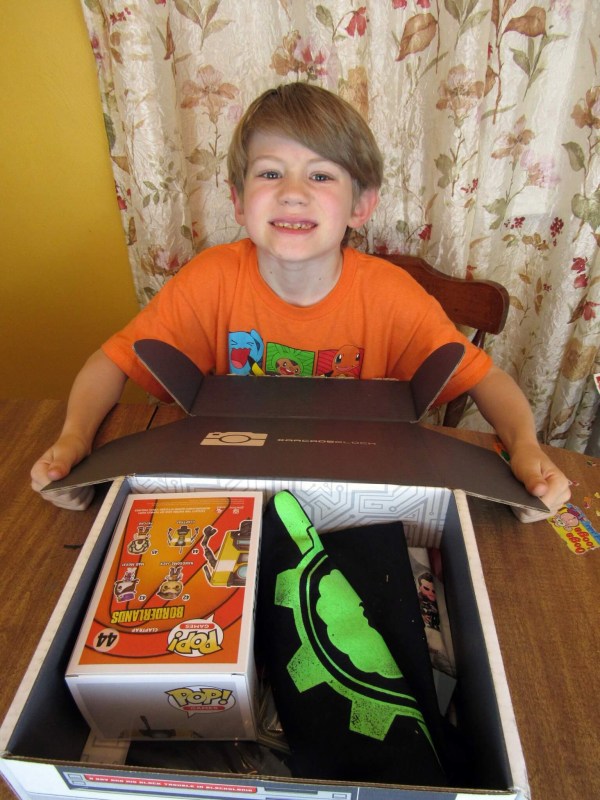 J, age 7, couldn't wait to see what is in the box. He is working on building his collection.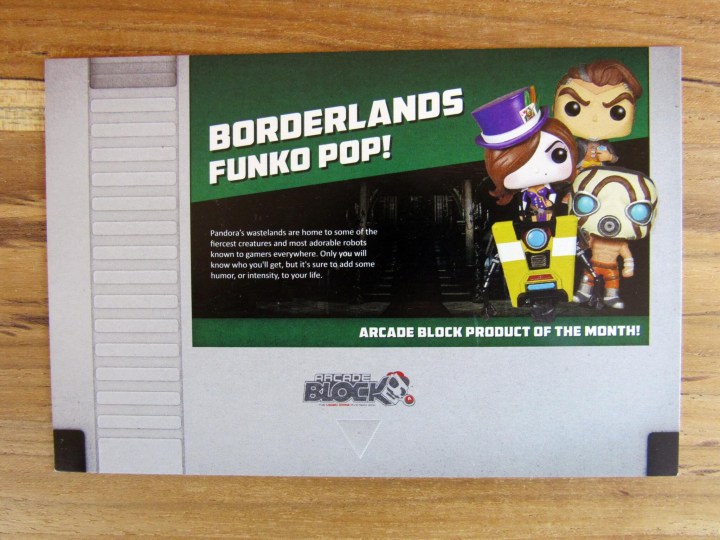 It looks Arcade Block is excited about the announcement that there is a Borderlands 3 game in development.  The Arcade Block Product of the month is a Borderlands Funko Pop!
The information card lists the items included in the April Arcade Block.  There are three exclusive items this month!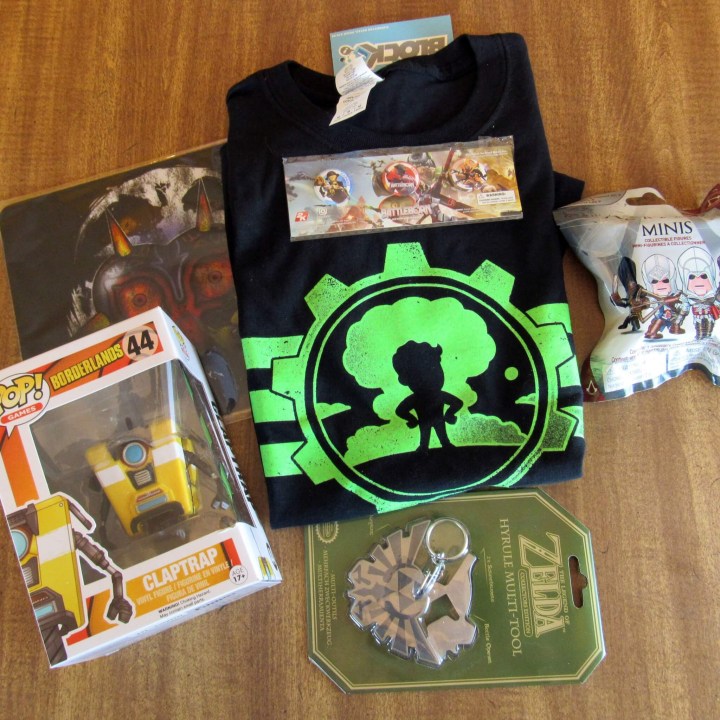 Here are all the items in the April 2016 Arcade Block. T, age 17, will be excited about the two Legend of Zelda items.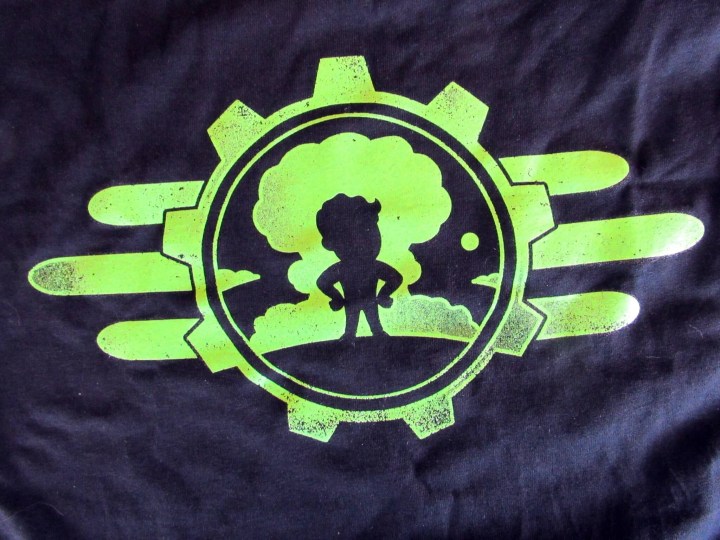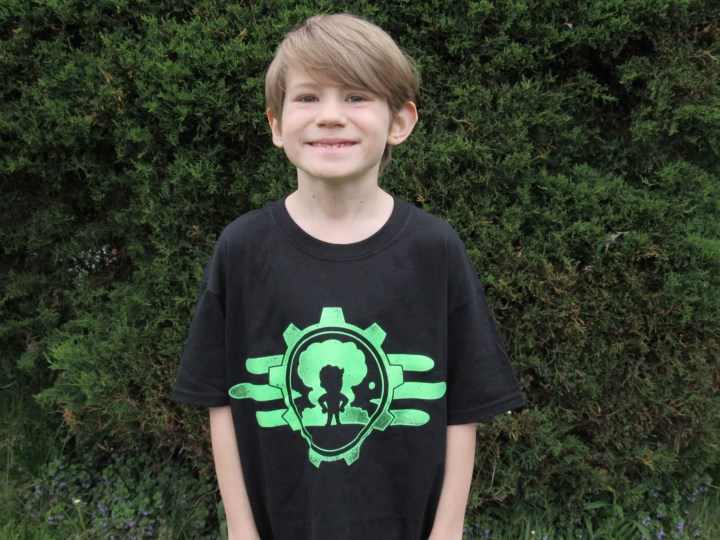 PA Anna: The Exclusive Fallout Shirt is what you need to be wearing when playing the Fallout update which includes a survivor mode. It's a ShirtPunch shirt which makes it automatically awesome. It feels soft and even glows in the dark.
T (age 17): Fallout 4 came out a few months ago, and will be a game playable on the Virtual Reality, Oculus Rift System.
PA Anna: I have no idea what that means!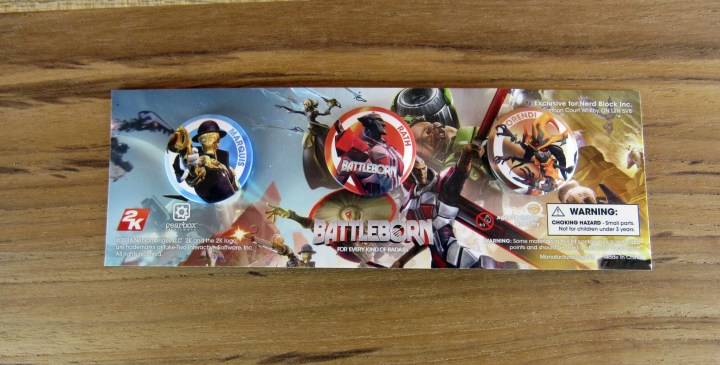 PA Anna: The Exclusive Battleborn Buttons 3-pack gives you a glimpse at a few new characters.
T: Battleborn is a video game that came out May 3rd, 2016. Marquis is a robot-butler-turned-robot-death-sniper, Rath is a master swordsman, and Orendi is a magical witch.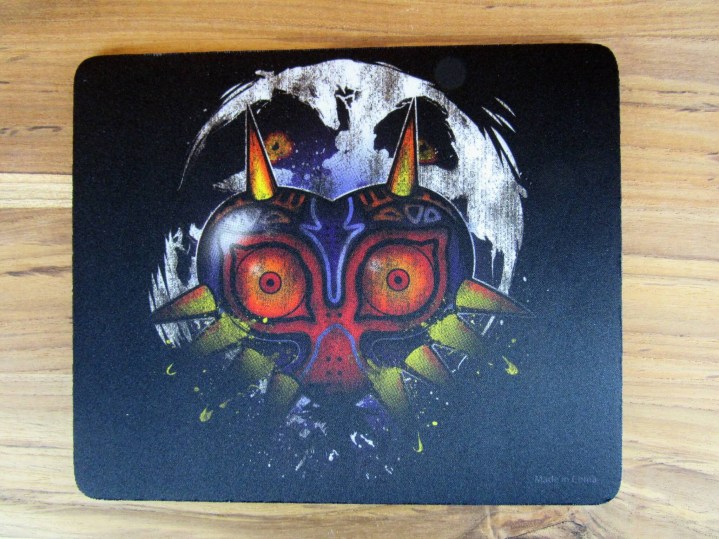 PA Anna: Legend of Zelda fans are going to enjoy the exclusive Majora's Mask Mousepad. T is planning to use it as a decor item.
T:  Majora's Mask rereleased on the Nintendo 3DS last year. It's a nice waiting game for the brand new Zelda game coming out next year!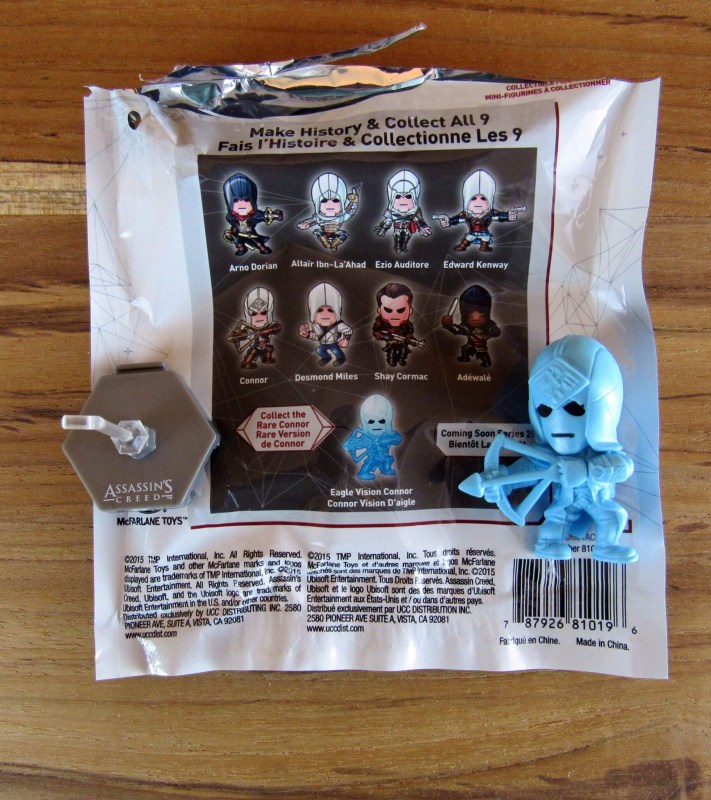 PA Anna: J was excited to receive the rare Eagle Vision Connor in the Assassin's Creed Mini Collectible Figure Blind although he has no idea what game he is from. He was excited because it is rare!
T: Connor is the main protagonist in Assassin's Creed 3. Assassin's Creed: Identity is coming to Andriod next month!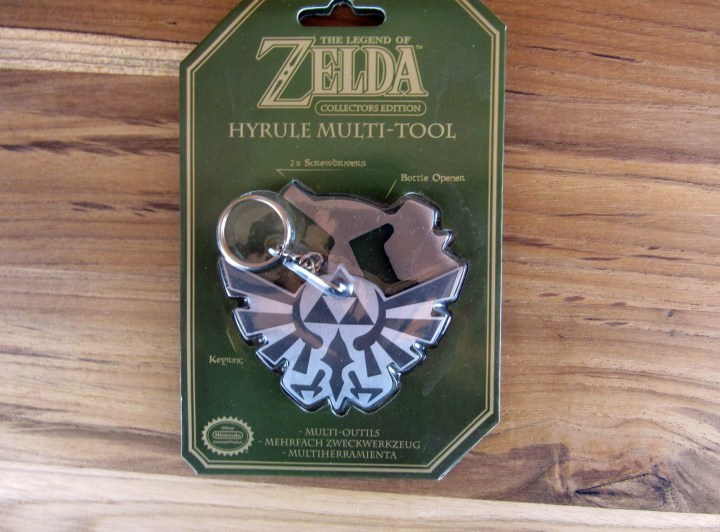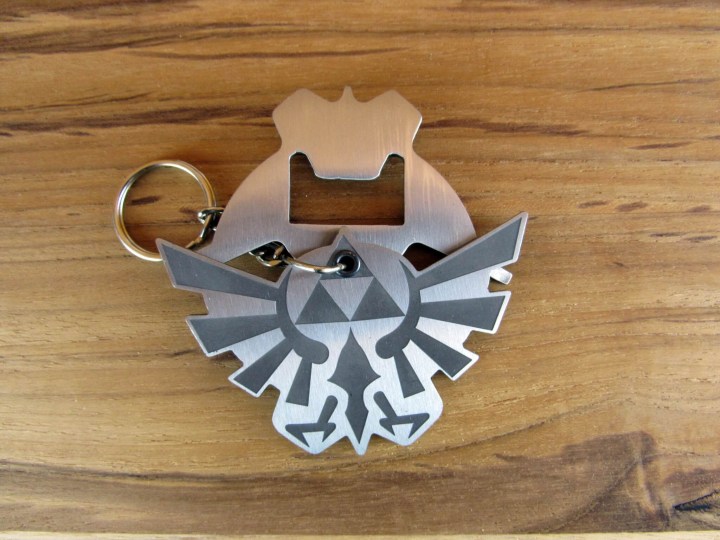 PA Anna: The Legend of Zelda Utility Tool ($9.99) is what you need for your life's journey. It's sturdy and a bit too big for most keychains. It can open bottles and screw in screws.
T: The symbol on the utility tool is the Hylian Crest. It consists of the Tri-Force and a Loftwing. The Tri-Force is a central part of the Zelda series, and the Loftwing is an adorable bird from The Legend of Zelda: Skyward Sword. I love it.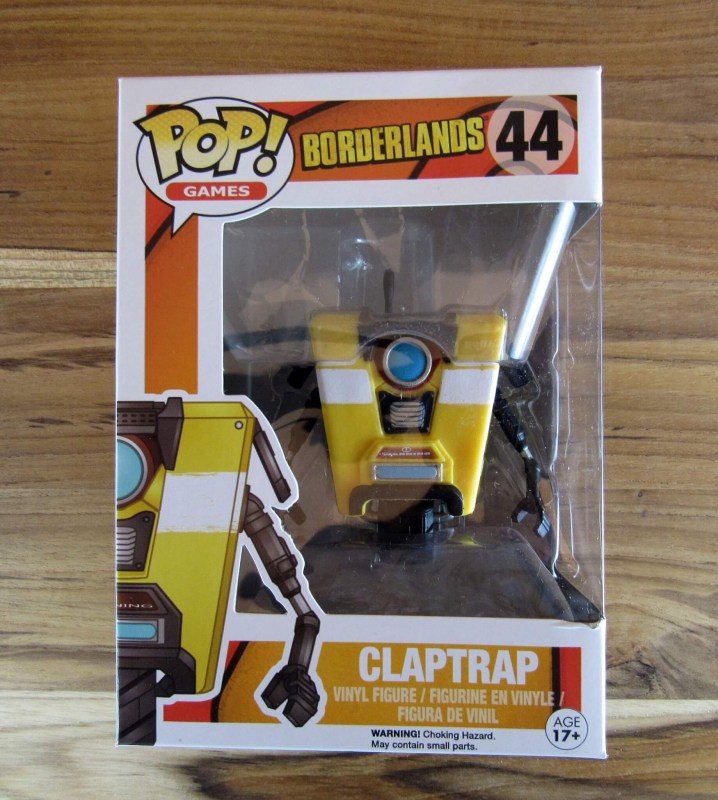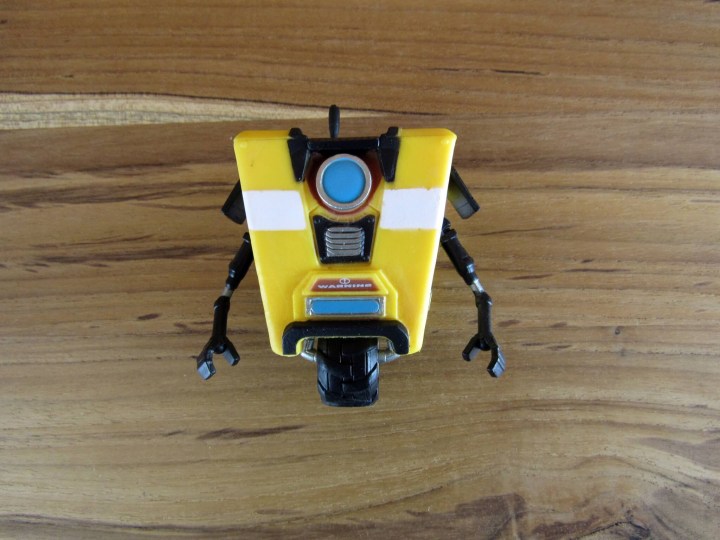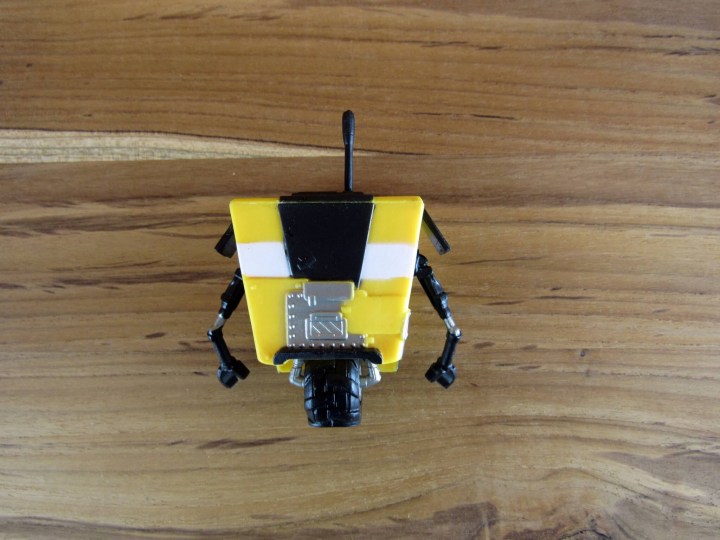 PA Anna: J thought the Funko Pop! Clap Trap ($8.94) is adorable. He plans to add the brightly colored robot to his collection.
T:  Borderlands is a video game series, and a new game is being developed right now. I don't know much about Claptrap but from what I can tell he is sort of like a sidekick but not.
Remember to go into your account and update your information, because Nerd Block is introducing new items!
T was happy that there were two Legend of Zelda items in the April box. J loved that he got a glow in the dark shirt and a cute robot. I'm not telling him anything different about his treasures!  Most of the fandoms are unfamiliar to the boys, but that did not stop them from enjoying the items in the box. It's another great month!
What do you think of the April Arcade Block? Share your comments below!
Now through May 15 every new subscription from Nerd Block will come with a free shirt (one per customer). You canNOT combine this with the code SAVE15 for 15% off your first box. (Enter code after green confirm order button.) Choose a longer subscription instead of the code for better savings (plus you can get the shirt!).
Visit Arcade Block to subscribe or find out more!
The Subscription
:
Arcade Block
The Description
: A monthly mystery package delivered right to your door filled with apparel, toys, and collectibles all themed around video games! Every Arcade Block comes with a custom t-shirt (Has men's regular, fitted, and women's fitted tees – and now youth sizes!) and 5-6 epic items for you to tear into! Also available – Nerd Block Jr (Girl & Boy), Horror Block, Comic Block, and classic Nerd Block!
The Price
: $30.00 per month