Reading Bug Box is an all-in-one educational subscription box. Every month, you'll get reading materials and fun items to ensure a well-rounded learning experience for your kids. The subscription costs $32.99 each month.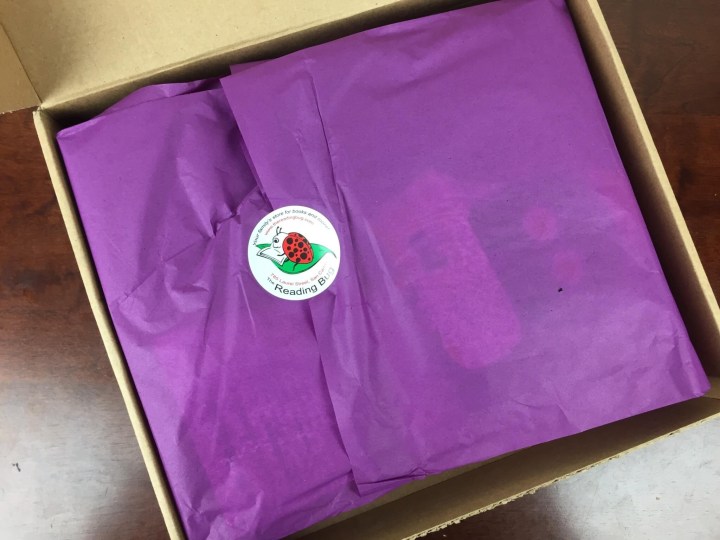 The items are neatly packed in fun purple tissue!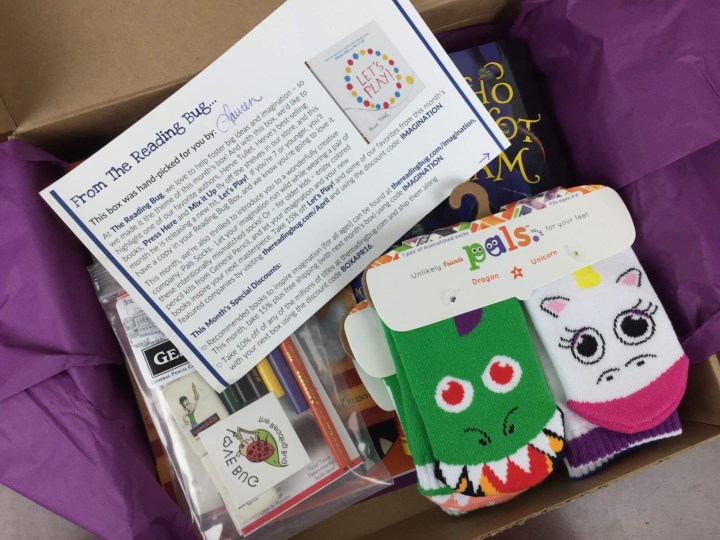 Everything inside the April box! Reading Bug Box, which is operated by a popular children's book store, offers two varieties of this subscription – one for a single child and one for siblings!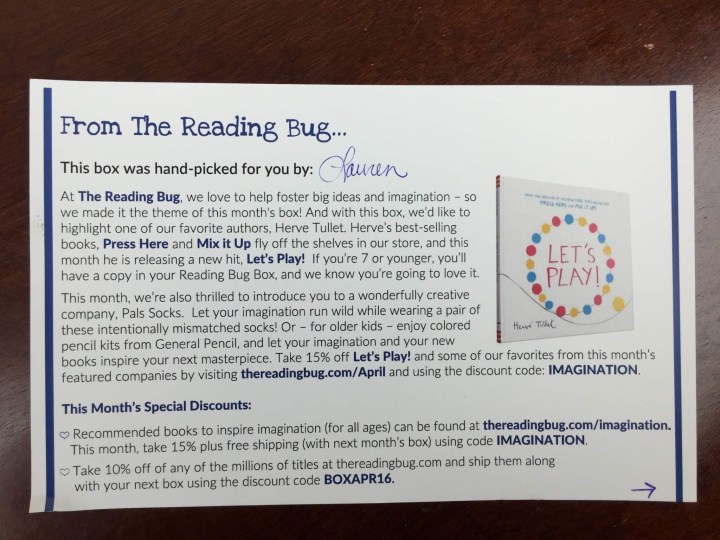 The information card tells what books and other learning materials are included in the box. The items are specifically handpicked by our curator, Lauren, and the selection is based on a monthly theme. This month's theme is IMAGINATION.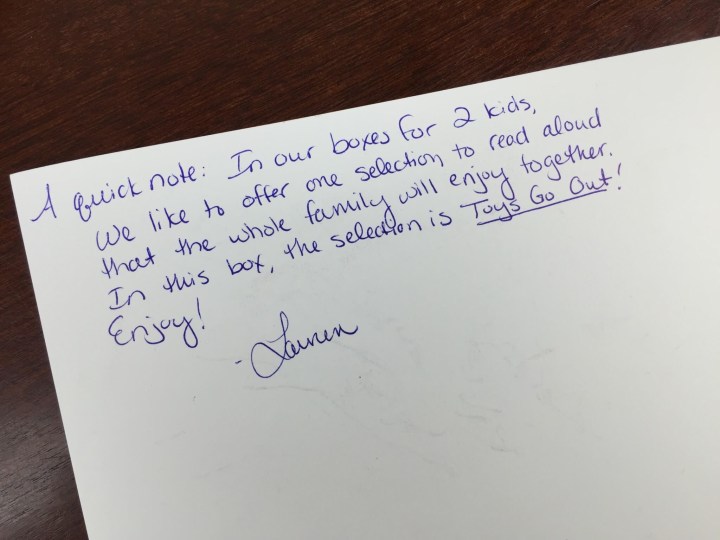 A special note from Lauren.  It's really warming to see a personal touch like a handwritten note. She noted that one of the picks was selected to read aloud as a family!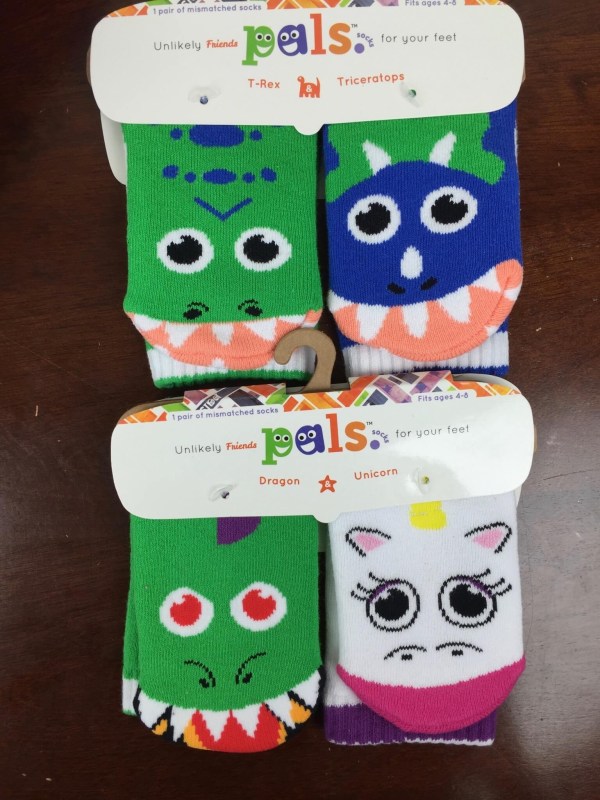 Pals Socks T-Rex & Triceratops Dino Pals Kids Socks ($9):  These adorable socks are intentionally mismatched — your child wears a pair of animal buddies on her feet.  It's a fun concept that really plays up the personality of the socks.  The first set pairs together a carnivore and an herbivore dinosaur.
Pals Socks Dragon & Unicorn Kids Socks ($9):  And I thought the first set of pals were unlikely friends… The second pair has a dragon and unicorn!  The socks look comfortable and are sized for ages 4-6, the target age for the box.
Our kids are wild over mismatched socks and these were a hit!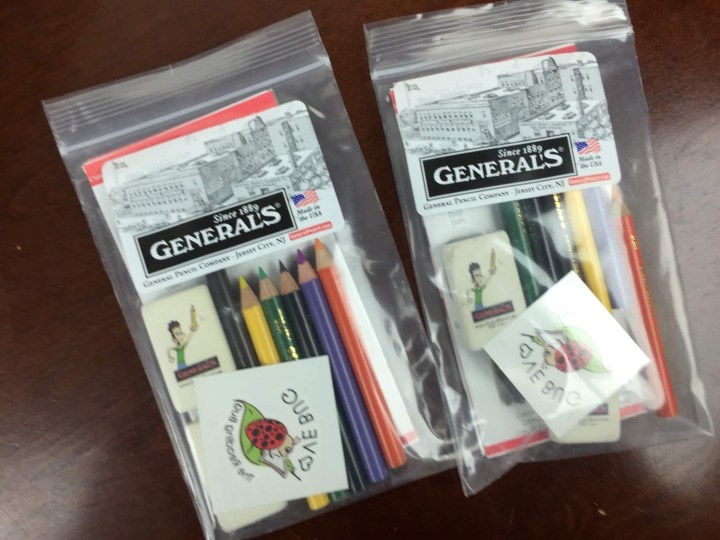 General's Colored Pencil Kits:  This little set comes with six colored pencils, a couple of erasers, and a drawing guide.
The guide is great for young artists — it shows examples of several techniques for shading and creating textures, as well as offering advice on composition.
This box includes 5 books based on your child's reading level.  As the personalized note stated, boxes for multiple kids always include a book that's fun to read as a family.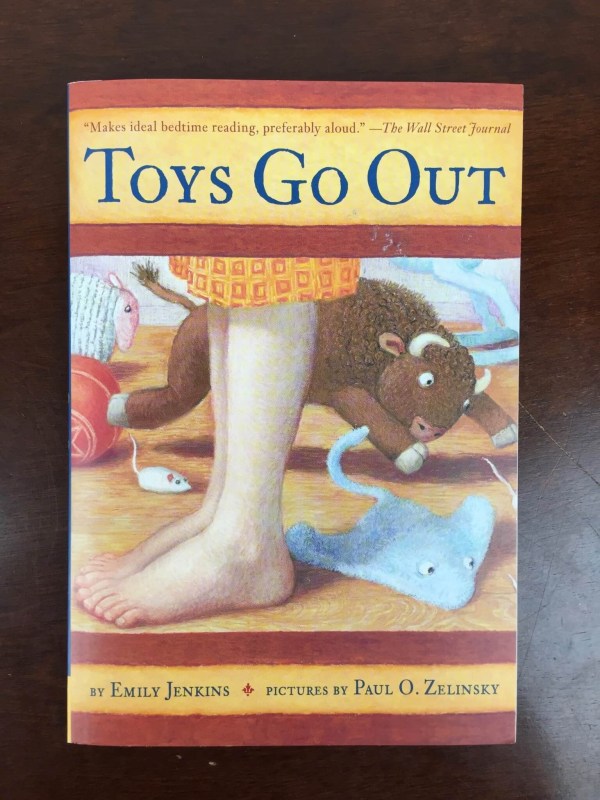 Emily Jenkins' Toys Go Out ($6.94):  Three toys deal with jealousy, uncertainties, and existential crises as they navigate life as the adored, but sometimes neglected companions of a little girl.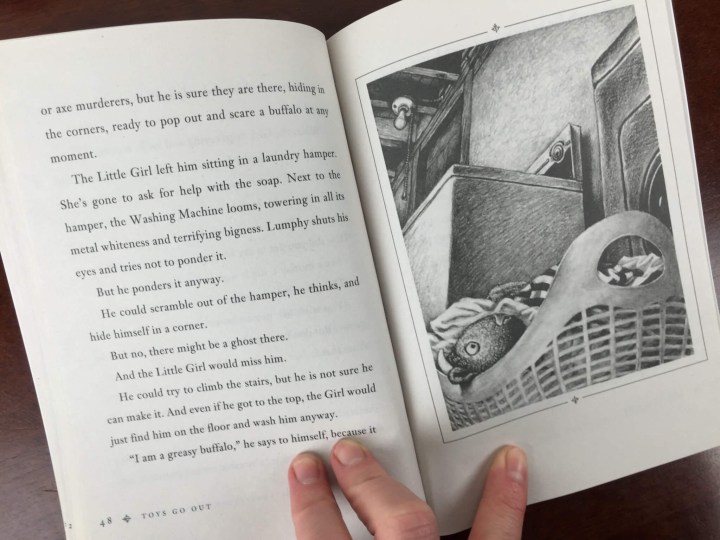 The toy protagonists are very introspective, but the style of writing is light and fast paced.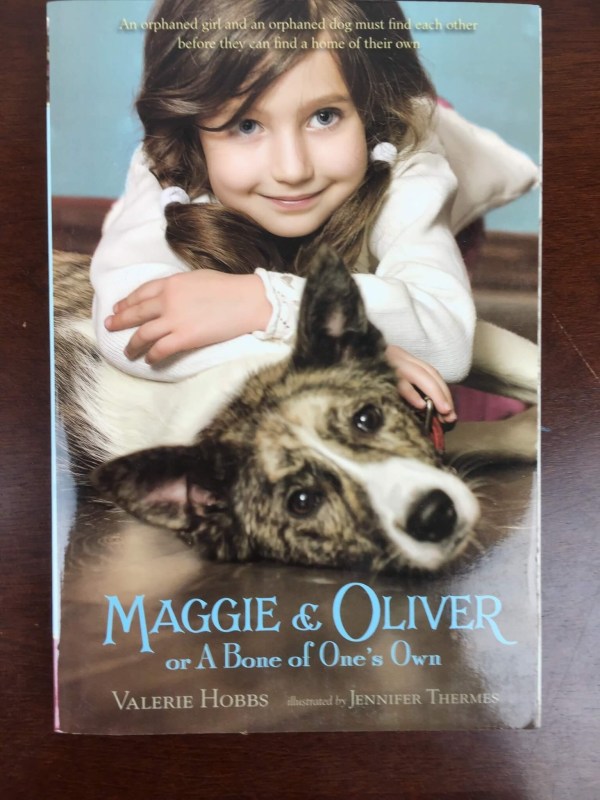 Valerie Hobbs' Maggie & Oliver or A Bone of One's Own ($6.99):  The heartwarming tale of an Edwardian era orphan and a dog who lost his master.  The two face hard times and adventures, searching for a home to call their own.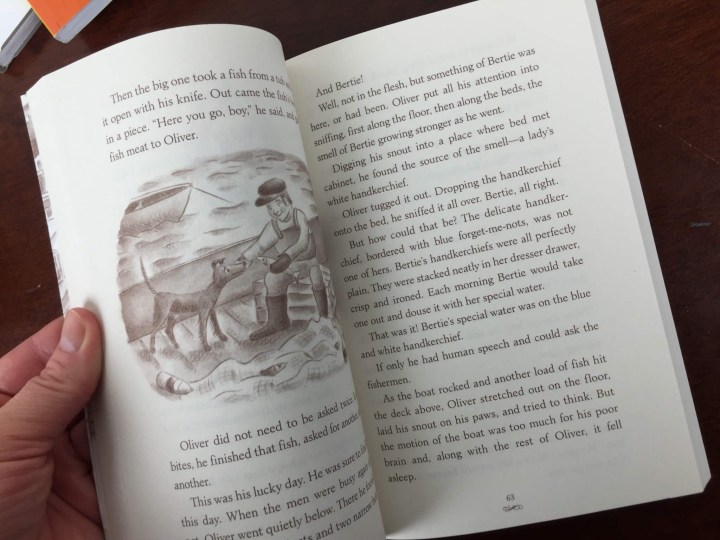 The story focuses on Maggie and Oliver in alternating chapters, telling the story through the perspective of both human and dog.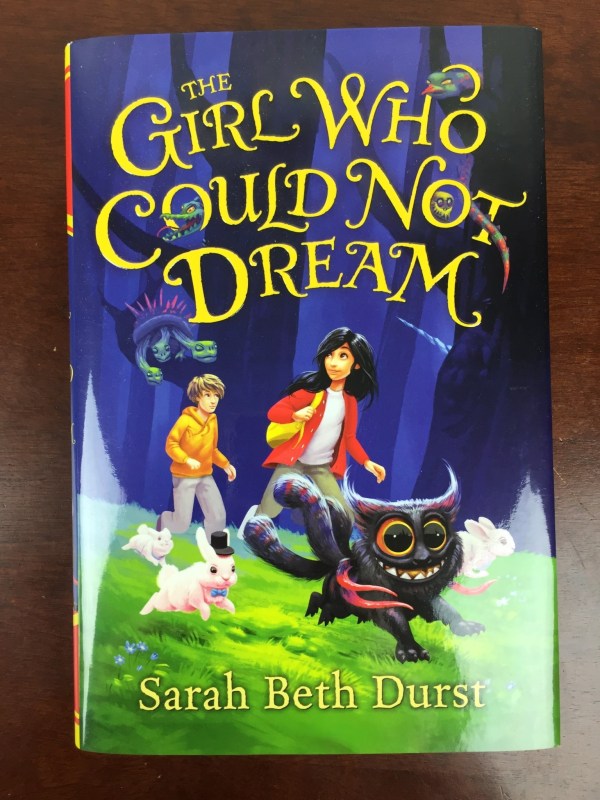 Sarah Beth Durst's The Girl Who Could Not Dream ($11.57):  This unusual tale is sure to fascinate and delight young readers.  It tells the story of Sophie, a girl who has never had a dream.  Her parents run an underground shop buying and selling dreams.  Along with a friendly monster born of a dream stolen from the shop, Sophie must solve the mystery of her parent's sudden disappearance.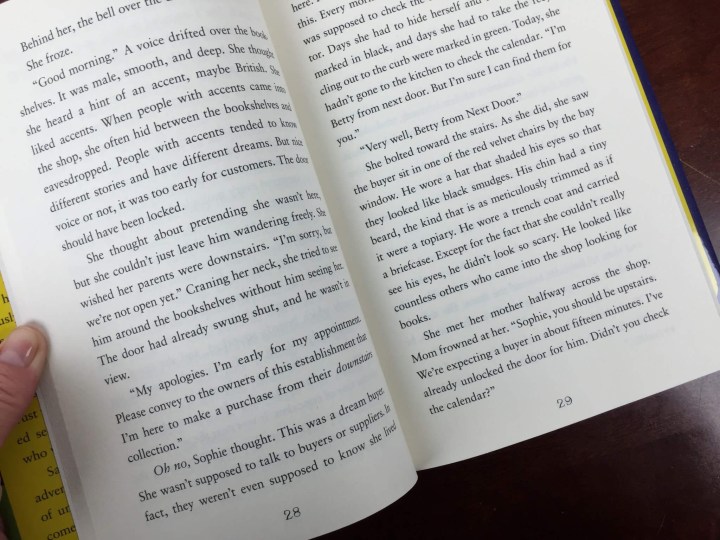 Full of imagination and vivid imagery, this is a great group read.
James Burks' Bird & Squirrel On The Run ($8.54):  This graphic novel follows a daredevil bird and cautious squirrel on their misadventures in the wilderness.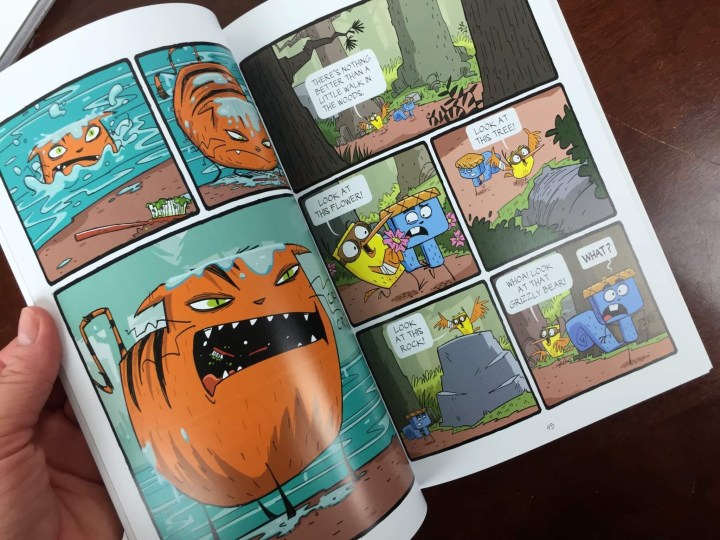 Beautifully illustrated and cleverly captioned, this book grabbed my daughter's attention immediately and had her laughing aloud.
Herve Tullet's Let's Play! ($9.99):  Signed by the author, this book has bold and simple illustrations that capture eclectic motion as you join a yellow ball on a playdate.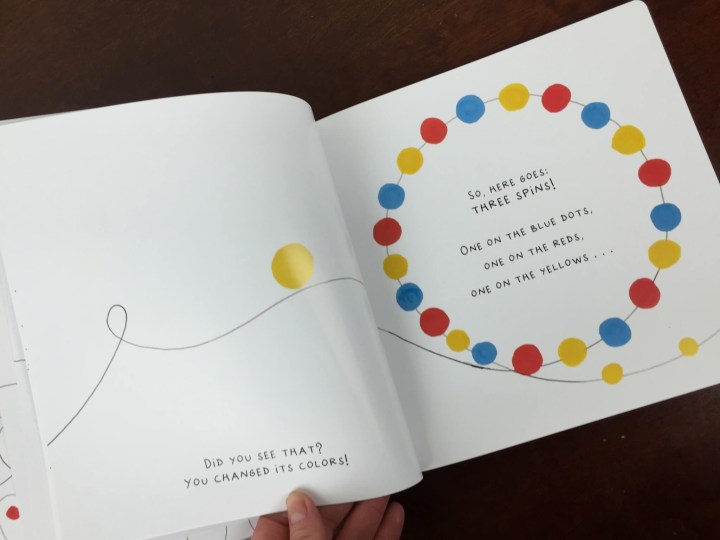 The ball zips frenetically to and fro, inviting the reader to trace along with it.  Amazingly engaging for so uncluttered an aesthetic.
This is really fabulous box for kids, and we love the focus on reading.  The selections cover diverse topics, but they all foster great emotional engagement and display wonderful storytelling.  The socks help create engagement by tactile involvement, and the drawing kit encourages further creativity and digestion of themes.  This box is fun and also has a good deal of academic value.
Save 25% on your first box! Use coupon code  BUGBOX25. Save 25% on your first box for 2 (Big Bug Box)! Use coupon code  BIGBUGBOX25.
Visit Reading Bug Box to subscribe or find out more!
The Subscription
:
Reading Bug Box
The Description
: The Reading Bug Box is a subscription box that matches the best in children's books and other fun, educational extras to your child's age, interests and reading level – ensuring that each delivery gets children and their parents excited about reading, learning and discussing new topics.
The Price
: $32.99 per month
See
Reading Bug Box
in the Hello Subscription Box Directory!
The Categories
:
Book Subscriptions
,
Kids Book Subscription Boxes
,
Kids Educational & Learning Subscription Boxes
,
Subscription Boxes for Kids
.
Kids Subscription Boxes with Books
,
Kids Subscription Boxes with Sibling Add-Ons
,
Subscription Boxes for Boys
,
Subscription Boxes for Little Boys
,
Subscription Boxes for Little Girls
,
Subscription Boxes for Little Kids
,
Subscription Boxes for Multiple Kids
,
Subscription Boxes for Toddlers
.