Zwaag Bag subscription service arrived and I had a feeling with the iconic flag being used to seal the box, I was in for a treat – something Captain America related perhaps?!
Zwaag Bag is a monthly comic themed box that always comes with a shirt, a comic, and $40-50 in merchandise total.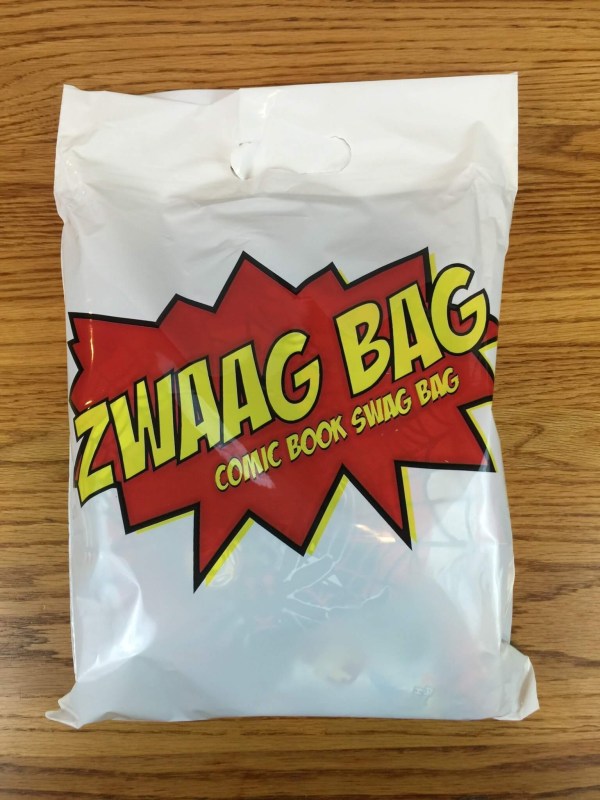 It really does come in a bag!  It's incredible how much fits in here!
The theme I've been waiting for!  Captain America is the April 2016 Zwaag Bag featured character along with some of his friends and would be foes.  One of, if not THE, most anticipated movie of the summer is here in this awesome bag.  T-shirt, comic book and more!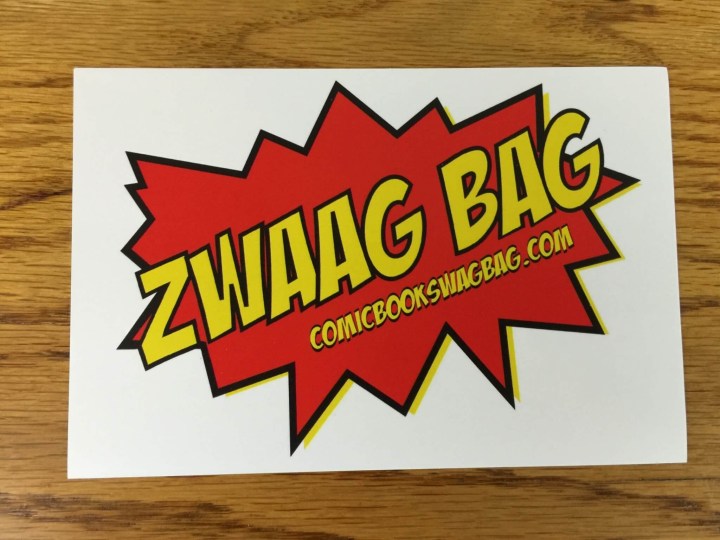 Zwaag Bag sticker.  The logo is like a comic book "POW!" or other form of comic book onomatopoeia is seen.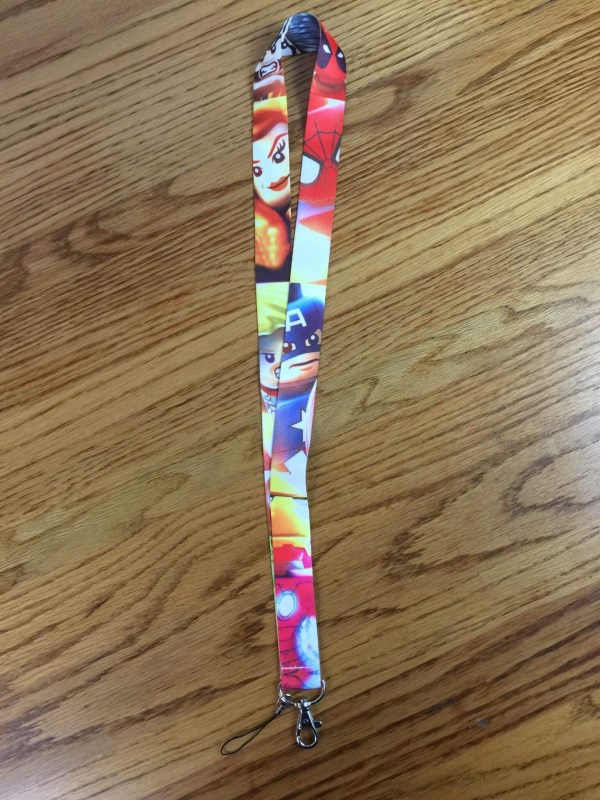 Lego Marvel Lanyard.  Awesome versions of your favorite Marvel superheroes with that Lego look!
Captain America and Iron Man buttons.  No matter whose side you choose, these will look great on your shirt, hat, backpack or wherever else you can think to pin them.
Road to Civil War II.  Marvel gets you ready for Civil War II by giving a list of the comics to pick up. Like you could forget!
Captain America: Road to War #1 Variant Cover – Marvel Comics. – $4.99  This cover looks incredible for this adventure starring our star spangled hero!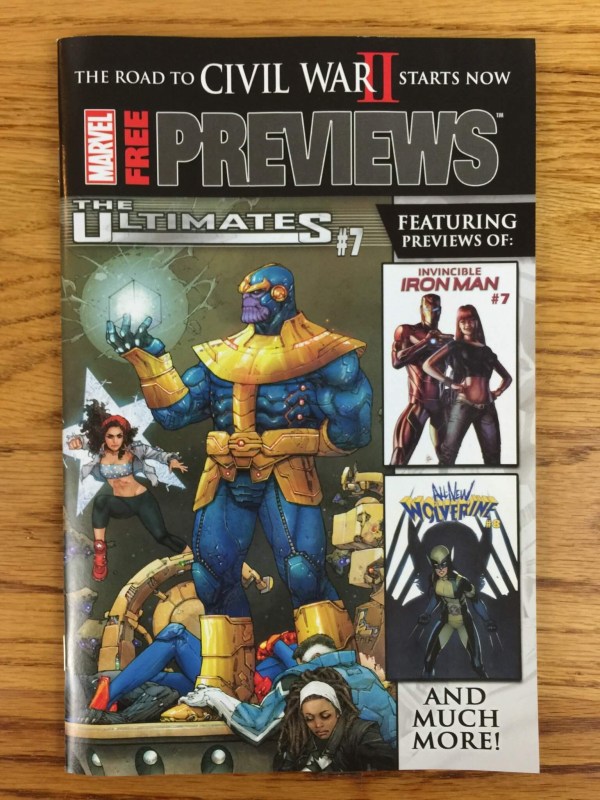 Marvel Free Previews Book.  A free book with previews of upcoming Marvel titles.
Captain America 75th Anniversary Magazine.  Follow Cap from beginning to present in this awesome magazine about one of the greatest superheroes of all time.
Captain America/Spider-Man T-shirt.  I know I'm not the only one who wanted to jump out of my seat the first time I saw the Captain America: Civil War trailer and ol' Web-Head snatches Captain America's shield with his webbing.  I think this shirt is a wonderful homage to that feeling we all had.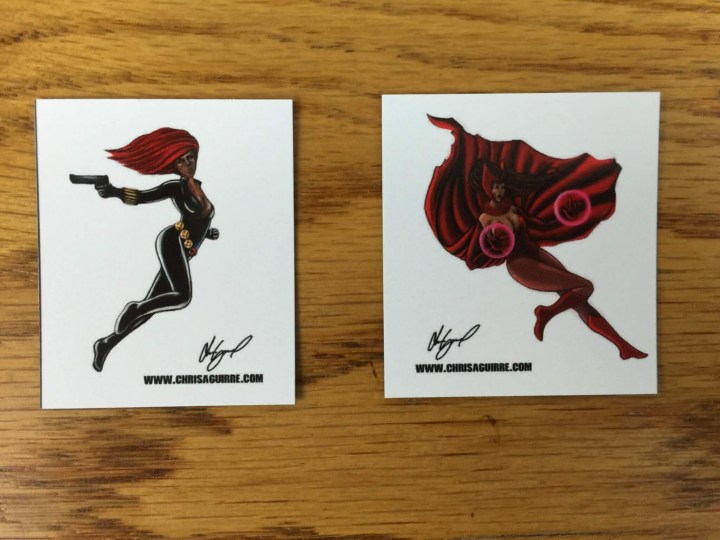 Magnets.  Two more heroes from Captain America: Civil War are on these magnets with art by Chris Aguirre.  Black Widow and Scarlet Witch who, by the looks of the trailers, are on opposite sides of the battle.

Marvel Original Minis – Pixelated Heroes.  This little guy reminds me of what I think Captain America would look like in a Minecraft game.  He's a cool looking little bobble-head.
Zwaag Bag was wonderful this month!  Comic book, t-shirt and so much more.  I'm totally ready to go through all these Captain America: Civil War items.  This was an absolute pleasure to receive and well worth the cost. This subscription has a great mix of comics and "zwaag"!
Visit Comic Book Zwaag Bag to subscribe or find out more! Save 10% on your entire subscription with coupon code DABOMB
The Subscription
:
Comic Book Zwaag Bag
The Description
: Zwaag Bag's Comic Book Swag Bag comes every month with a T-shirt, at least one comic book, and $40-$50 of total swag guaranteed! We choose a theme, and curate a package based on that theme, working with the hottest new artists and toy companies to bring you something new every month.
The Price
: $30.00 per month