Whimsy Mail and Putter Pails is a Canadian subscription box aimed for tweens aged 8-12. Whimsy Mail is geared for girls, and Putter Pails is for boys. This is a review of the Whimsy Mail box, because I may be in my 30s but I'm young at heart. Whimsy Mail ships in a plain cardboard outer box and is packed with brightly coloured paper squiggles. So many squiggles.
Even though this is a box for tweens, it's still really fun for grownups too!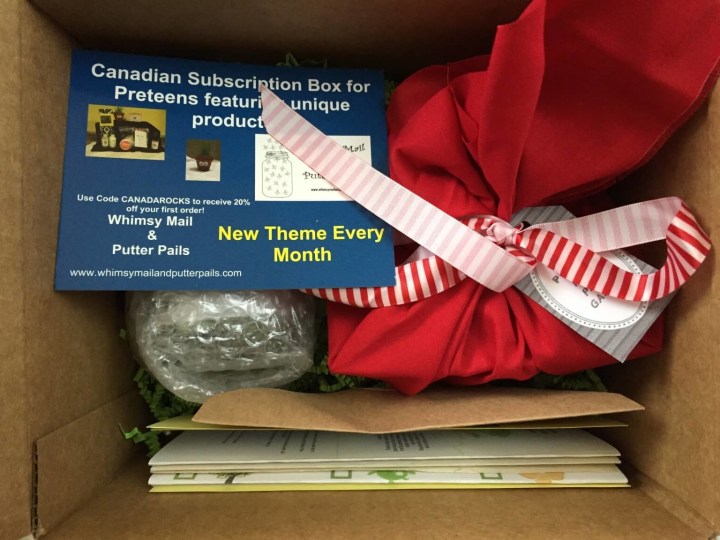 The box is stuffed this month! Lots of intriguing bits to pull out.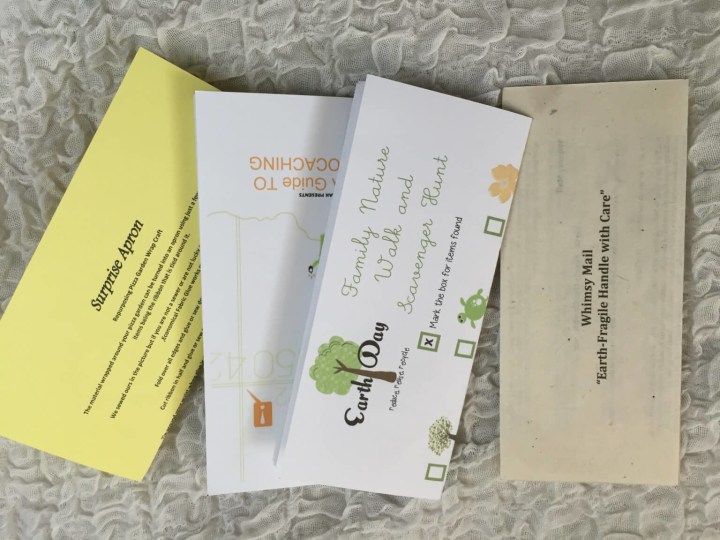 There's a lot of paperwork in the April box! From left to right — DIY instructions on how to repurpose one of the DIY kit packaging to make a cute apron, a guide to geocaching, a scavenger hunt printout, and the information about this month's box!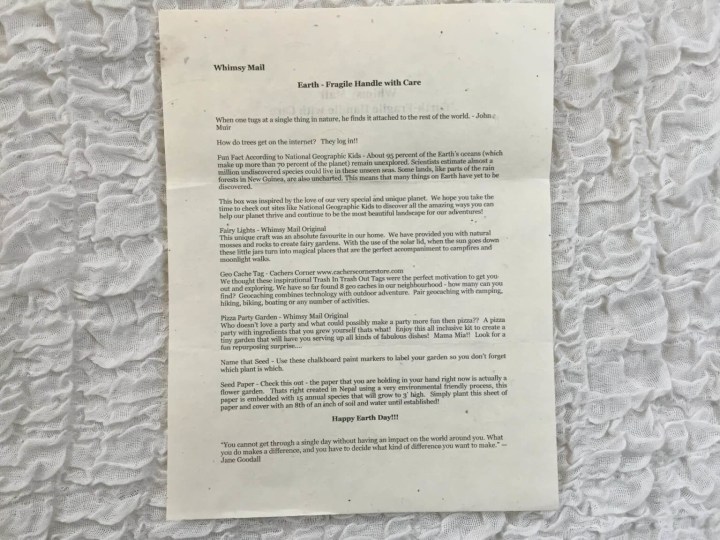 This month's information page is printed on seed paper! You can plant it and watch it bloom.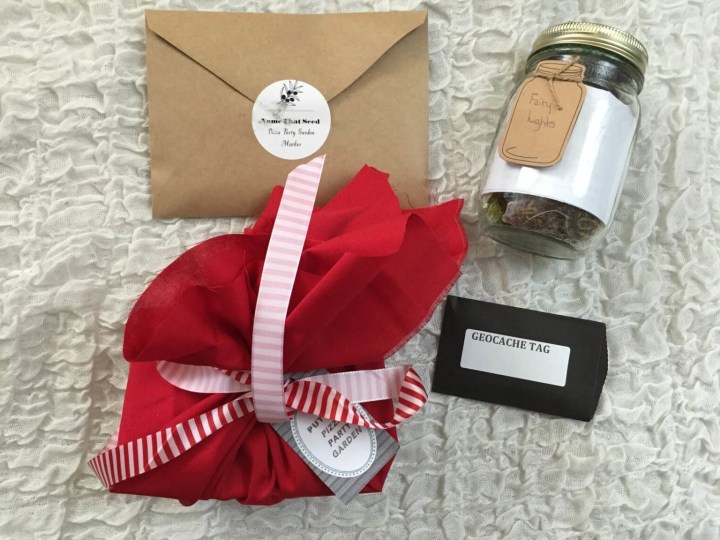 This month featured three DIY projects and an introduction to geocaching.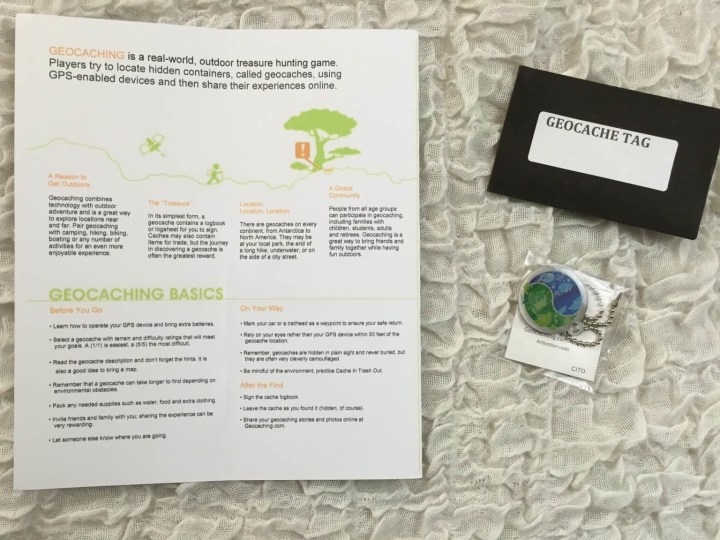 Geocaching is treasure hunting using your GPS! There are websites (and mobile apps) dedicated to finding hidden treasure nearby, and you use GPS to find it. Whimsy Mail included a geocaching tag which you go and register on one of the websites, and then hide somewhere in the wilderness for people to find!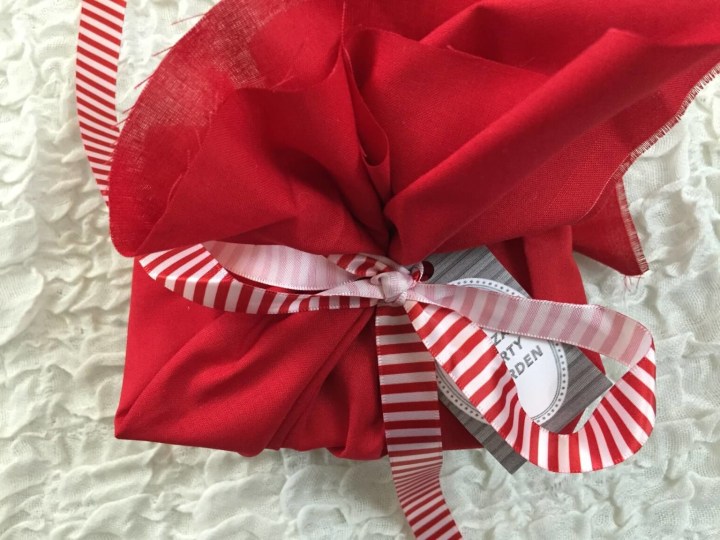 This is a grow your own pizza garden DIY kit! The fabric it's wrapped in can be turned into an apron along with the ribbon.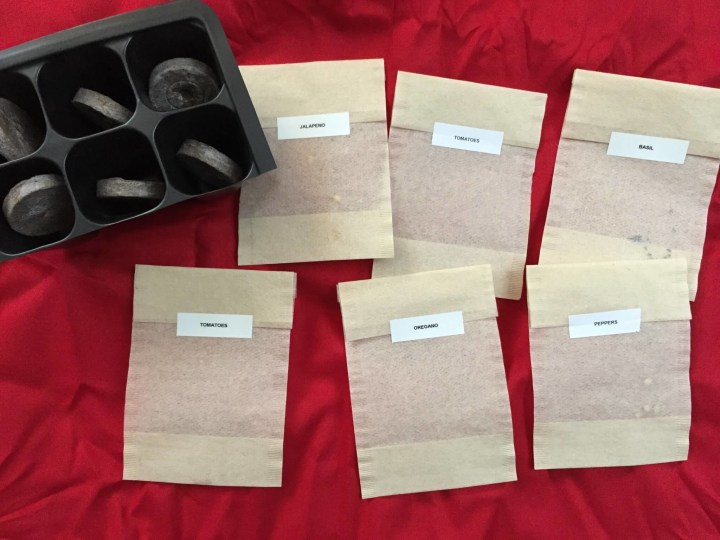 Included is a plastic tray, 6 soil pellets, and 6 different kinds of seed to grow your own ingredients! I'm going to try and grow the oregano and basil!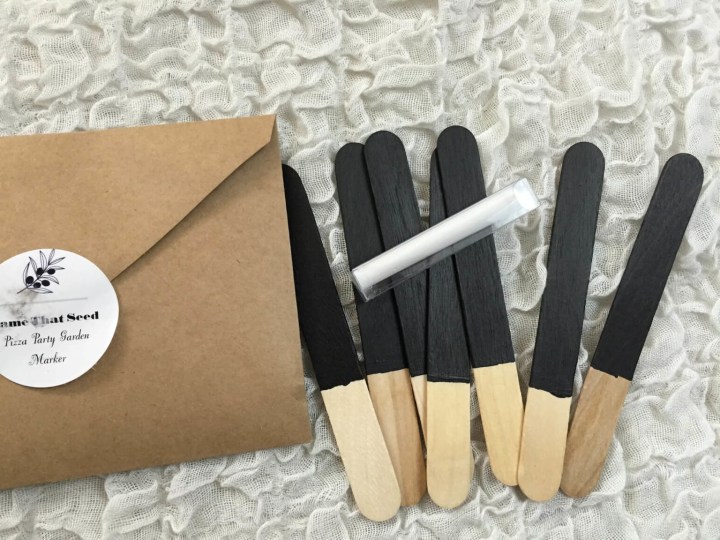 They also included another DIY kit to make garden stakes for your garden! Use chalk to label the seeds you've planted.
And another DIY kit! This one is to make a fairy light, which is a solar-powered lantern filled with nature. They included moss, stones, and everything you need.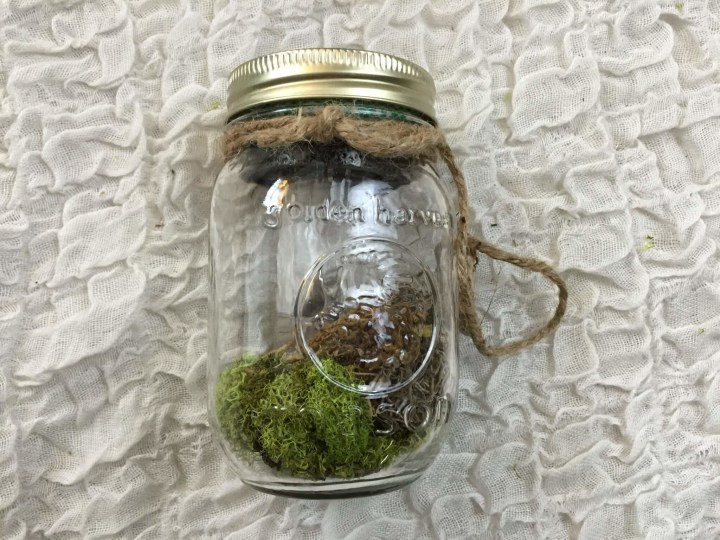 I am not crafty, but this was too cute not to make. The light is solar powered which won't make it much use at night, but it was a lot of fun to be crafty!
Update:   These lights actually charge in the daylight and then they turn on all night.  They actually turn into little night lanterns:)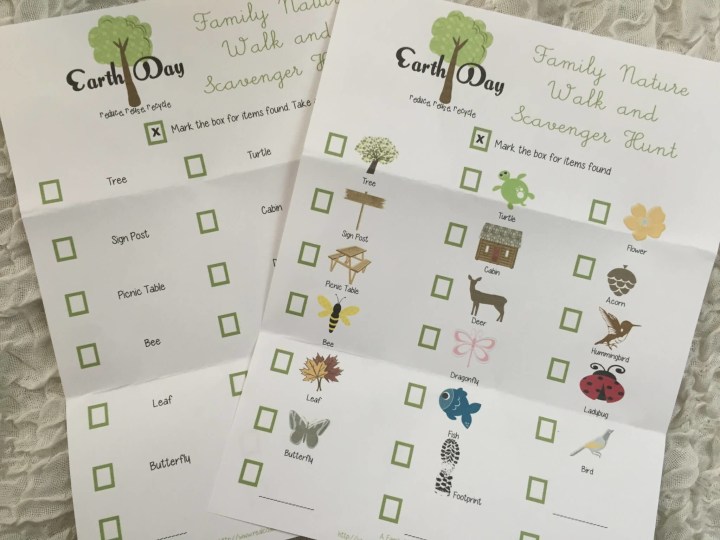 There's also some scavenger hint sheets, which would be great for a nature walk/hike.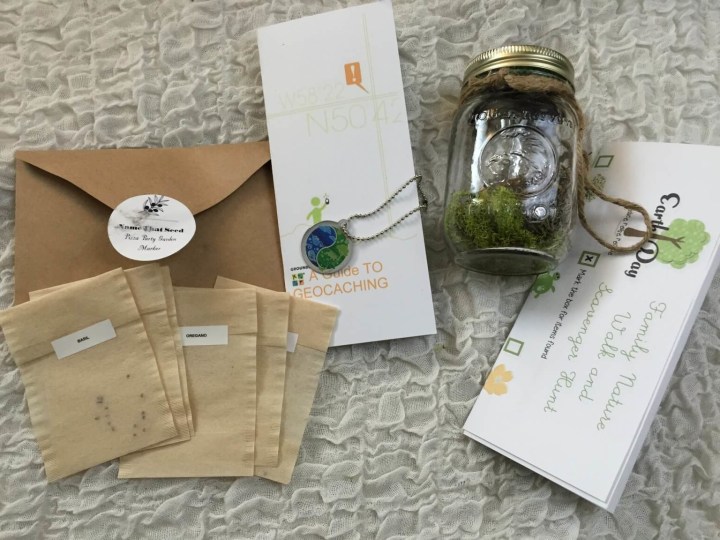 April's theme fully embraced the Earth Day theme in creative ways! I'm excited to try my hand at gardening (as several boxes I've received lately have included seeds). All of the included items hint at the warmer weather soon to come!
Visit Whimsy Mail & Putter Pails to subscribe or find out more!
The Subscription
:
Whimsy Mail & Putter Pails
The Description
: Unique Canadian monthly subscription box for tweens with a NEW THEME every month! We feature items we know you will love as much as we have loved picking them out for you! Whimsy Mail for Girls and Putter Pails for Boys!
The Price
: $31.90 per month