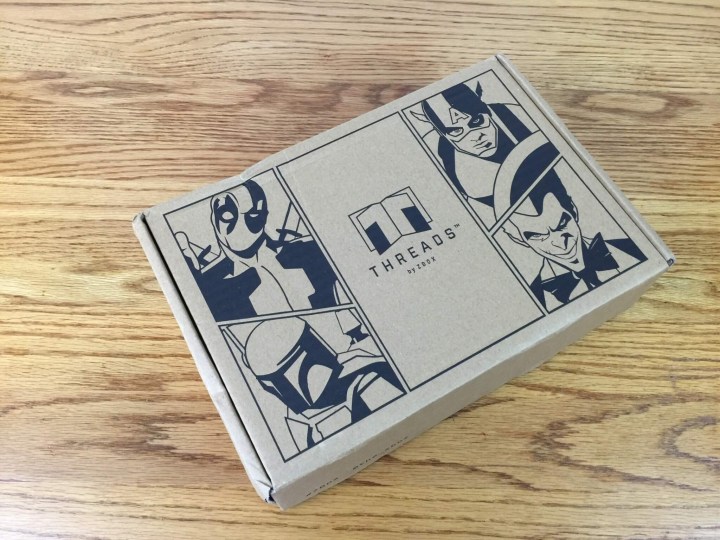 Threads by ZBOX is a monthly subscription box that delivers a monthly exclusive shirt from up-and-coming designer and a either a book or graphic novel based around the same theme. It's remarkably inexpensive – about 10GBP, which equals about $15-17 depending on the exchange rate.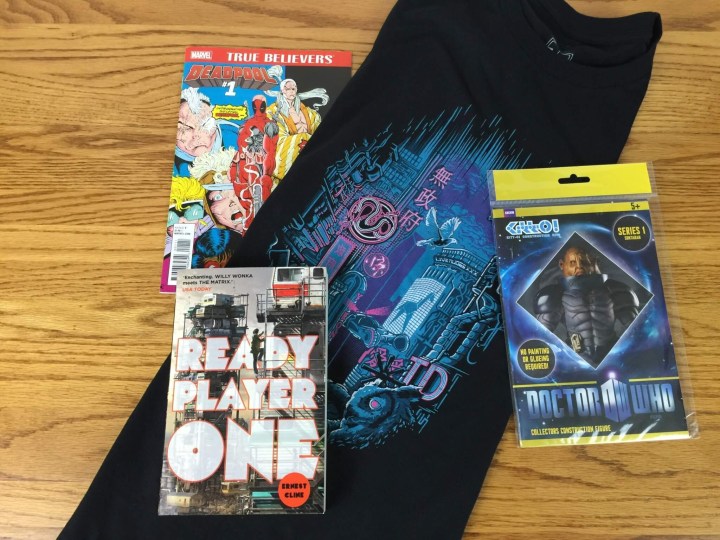 Items from movies, TV, comic books and a novel.  There's something in here from many franchises and it's all a ton of fun.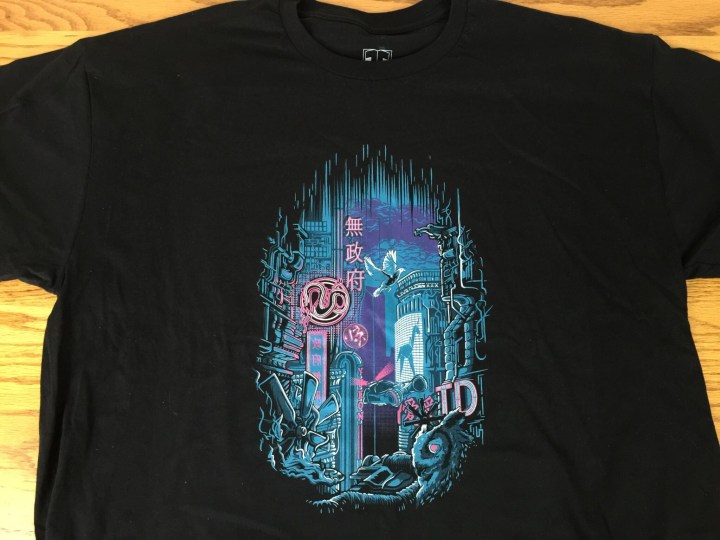 Bladerunner fans will enjoy this t-shirt based on the movie which takes place in the distant future…2019.  There are plenty of things to look at and pick out from the sci-fi classic.
Ready Player One – paperback novel – by Ernest Cline ($10.94)
In the year 2044, reality is an ugly place. The only time teenage Wade Watts really feels alive is when he's jacked into the virtual utopia known as the OASIS. Wade's devoted his life to studying the puzzles hidden within this world's digital confines—puzzles that are based on their creator's obsession with the pop culture of decades past and that promise massive power and fortune to whoever can unlock them.
But when Wade stumbles upon the first clue, he finds himself beset by players willing to kill to take this ultimate prize. The race is on, and if Wade's going to survive, he'll have to win—and confront the real world he's always been so desperate to escape.
Kitt-O! Construction Kit.  Strax is part of Series 1 for the Doctor Who series.  You get to put Strax together yourself.  Fun for boys and girls, not that he can tell the difference.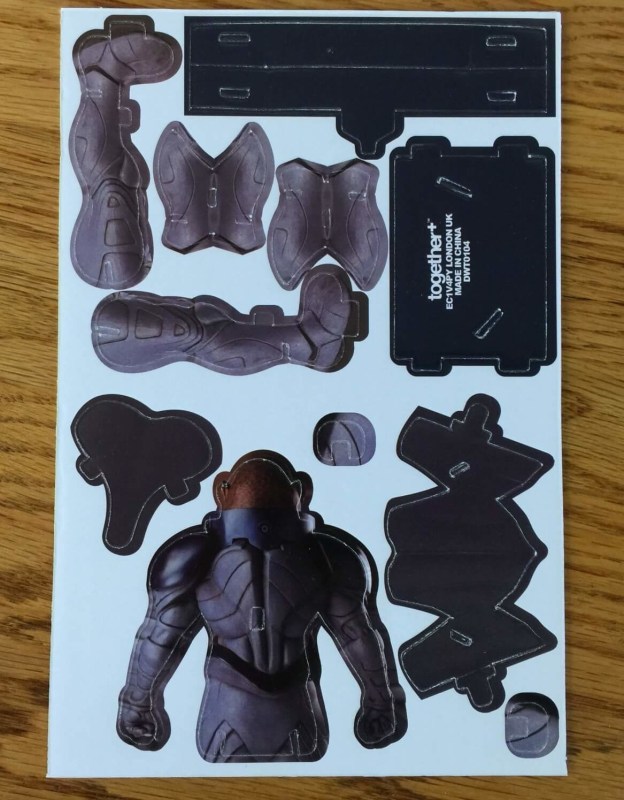 The pieces. 
No painting or gluing – easy assembly!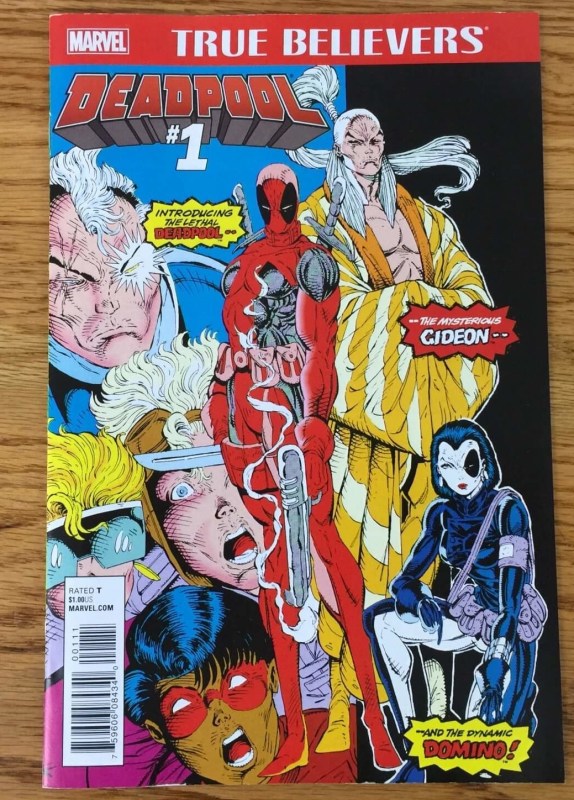 True Believers: Deadpool #1 – Marvel Comics.  This comic is a re-print of New Mutants #98, a book by Rob Liefeld.  This is the first time Deadpool appeared in a comic book and the beginning of the phenomenon that has spawned from it.  Deadpool is everywhere and this book shows you where it all started.
Threads by ZBOX is fantastic.  If you enjoy a subscription box that has variety from the world of pop culture, this one is for you.  A comic book, a novel, a t-shirt to wear and an item to put together.  A lot of fun in one box – and really a remarkable value for a UK subscription – we were surprised how inexpensive it was for the items received!
Visit Threads by Zbox to subscribe or find out more!
The Subscription
:
Threads by Zbox
The Description
: Here at ZBOX, we're teaming up with some of the best up-and-coming designers, writers and graphic novelists in order to bring you THREADS. For just £9.99, you will receive an exclusively designed T-Shirt and a either a book or graphic novel based around the same theme.£9.99 for UK subscribers!
The Price
: $17.78 per month