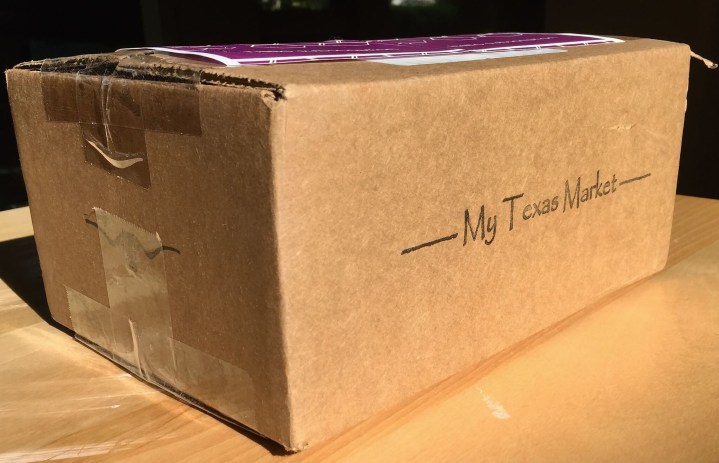 My Texas Market is a monthly subscription that sends a curated collection of small batch artisanal goods produced in Texas to your home. I was so excited to receive this box! As someone who moved to Texas a few years ago, I have come to believe that all things are better in Texas, and what better way to prove it than to sample some local fare?
My box arrived with a friendly hand-written note thanking me for supporting local Texas businesses.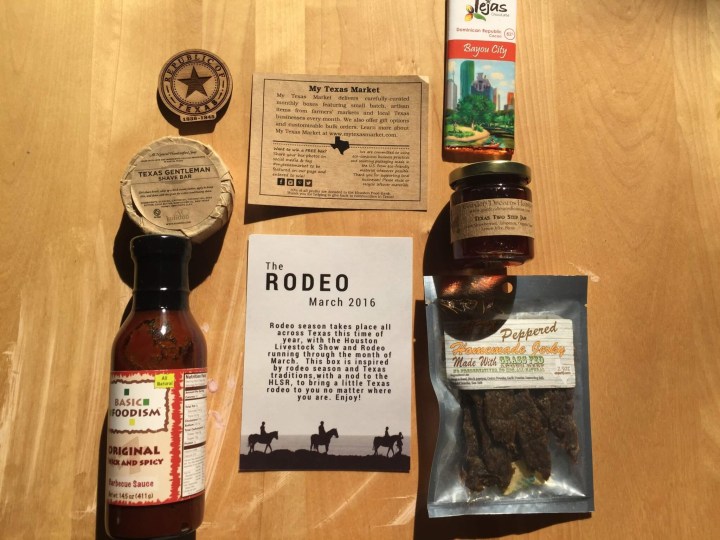 The theme this month was The Rodeo. We love the rodeo! In Austin, it's a two week-long extravaganza that showcases the best in prorodeo and country music. They also have a nice carnival, animal exhibits and local vendors just outside the rodeo gates. To get residents excited, the folks behind the rodeo kick things off with a free community-wide breakfast on the grounds of the Long Center. It's awesome. This year, we saw a man use a chainsaw to carve an end table in the shape of a horse out of a log. We saw a farrier fit shoes on a horse. We met a cowboy who lassoed all the children he could find. And, of course, we took pictures with a Texas Longhorn. What great fun!
I love how My Texas Market sources small batch, artisan goods from farmers' markets and local Texas businesses each month and gives 10% of their profits to the Houston Food Bank!
While I've been to the Austin Rodeo, and I've heard great things about the Mesquite Rodeo, I'm unfamiliar with the Houston Rodeo. Perhaps next year, we'll venture east to experience more Texas culture. This box certainly has me rearing to go!
I love refrigerator magnets and have been trying to find a great one from Texas. This is it! Made by Park Bark ($9.95?), a family owned and operated company in League City, TX, from sustainably-harvested Pecan, it features the seal of the Republic of Texas.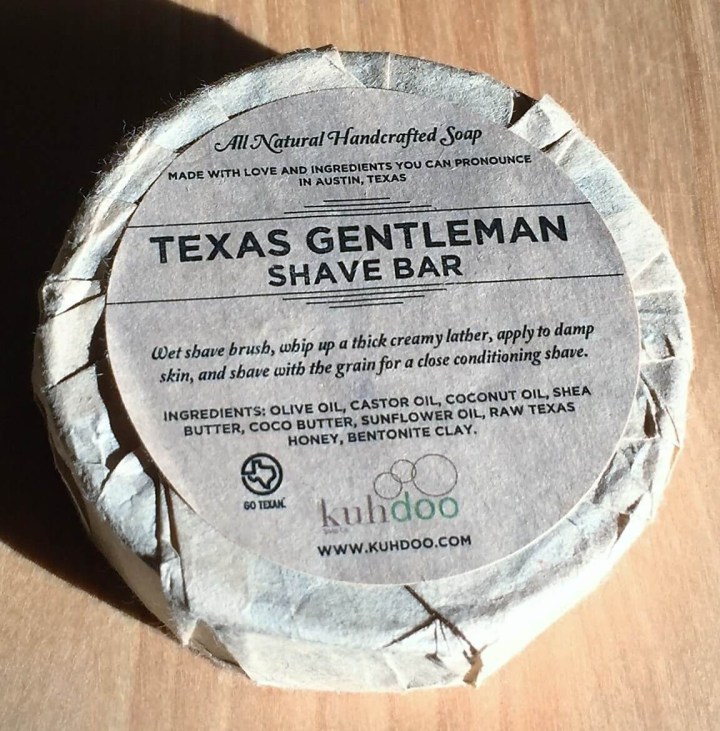 I was very excited to receive this Texas Gentleman Shave Bar ($10). My husband has been using the shave soap I received in my Her Shave Co. box a few months ago, and I was happy for him to have his own bar. He really liked this! He used it with his shave brush to get a nice lather. The scent was rather masculine; it almost smelled like musk. I thought it was very sexy. I was delighted to see that it was produced in ATX. Go local!
This ATX Peppered Homemade Jerky ($6.99) was made in Austin from grass-fed Angus beef sourced from BLT Farms in Llano,TX. The beef was raised without antibiotics or growth hormones. I love that it's local. I'm thrilled to say that it's the best Jerky I've ever had in my life! It's so good! I'm taking it down to the coast with me this weekend for an energizing, delicious, nutritious snack while animal tracking.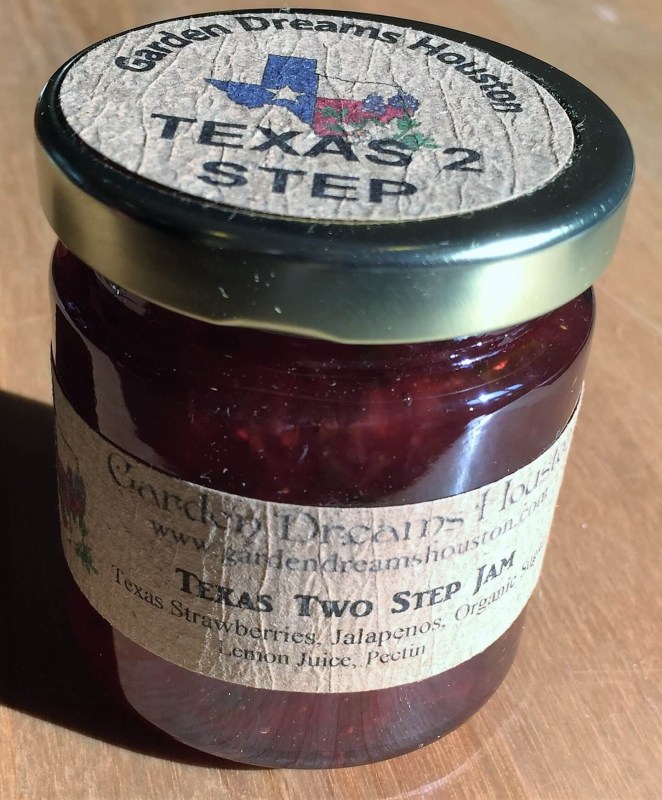 This Texas Two Step Jam (price unknown) is heavy on the Texas strawberries and contains just a hint of jalapeños. Produced by Garden Dreams Houston from the fruit that grows in its founder's backyard, the fruit is grown in compost-rich soil without chemicals. It's fabulous. I served it with crackers and cream cheese, but it would do equally well in a PBJ. My husband reminded me that over Thanksgiving we had something like this served with fried pimento cheese balls. He thought that was the best dish he had ever had. I think he wants for me to try to recreate that dish. Challenge accepted, thanks to My Texas Market!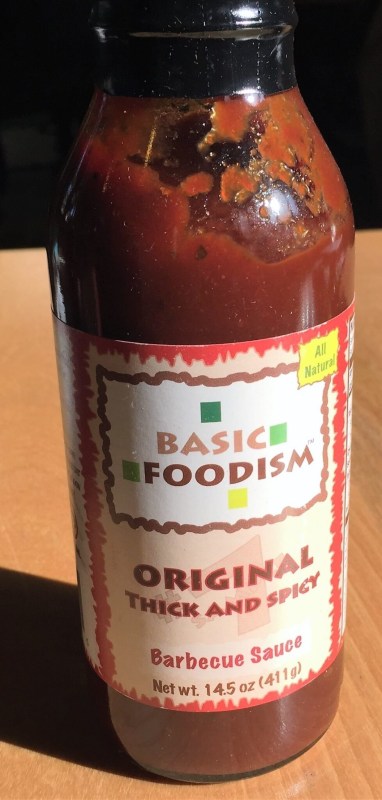 Basic Foodism's Original Thick and Spicy Barbecue Sauce ($7) is thick. I think it's more sweet than spicy, but it does have a kick. Unlike most barbecue sauces, this one doesn't have much in the way of smoke.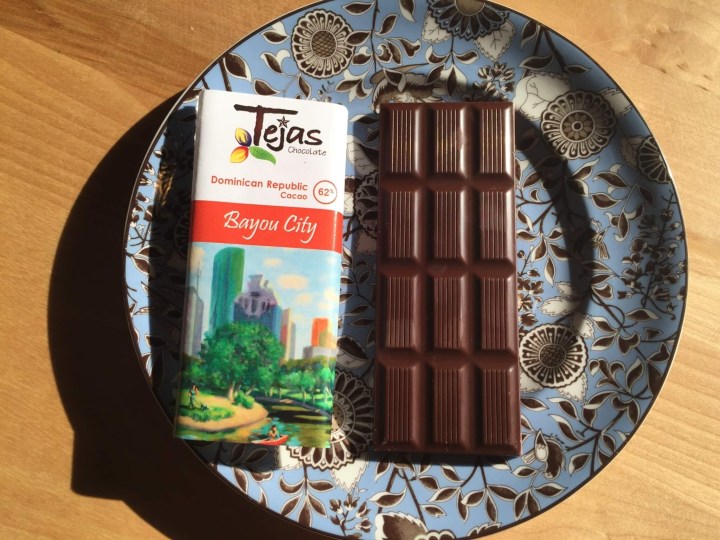 Finally, Tejas Chocolate's Bayou City 62% Dominican Republic Cacao (price unknown) was a huge hit at our house. While I opened the bar with the intent of trying one piece, everyone clamored for more, and the entire bar was gone within minutes. Tejas Chocolate's chocolates are only available for purchase at their storefront in Tomball, Texas.
This was my first month receiving My Texas Market, and I couldn't have been more pleased with its contents! Texas has so many great makers, and I think the individuals behind this box did a great job selecting different artisan products from different parts of the state. I can't wait to see what they send next month!
Visit My Texas Market to subscribe or find out more! Save 25% on your first box! Use coupon code MAIL25.
The Subscription
:
My Texas Market
The Description
: A monthly subscription box including small-batch locally made food items, beauty products, & home goods, all from Texas.
The Price
: $35.00 per month