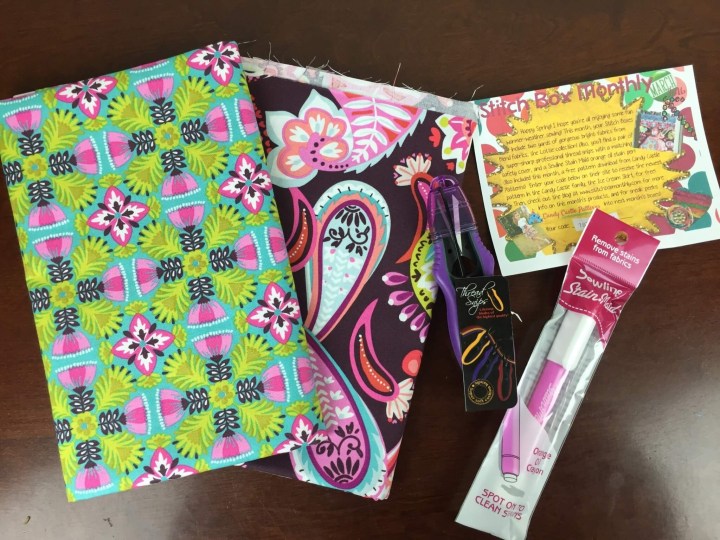 Stitch Box Monthly is a monthly fabric subscription box for sewing. Every month you'll get two cuts of fabric plus sewing accessories and other goodies! This subscription comes in a flat-rate padded priority mail envelope, so there's not much to look at besides the goods.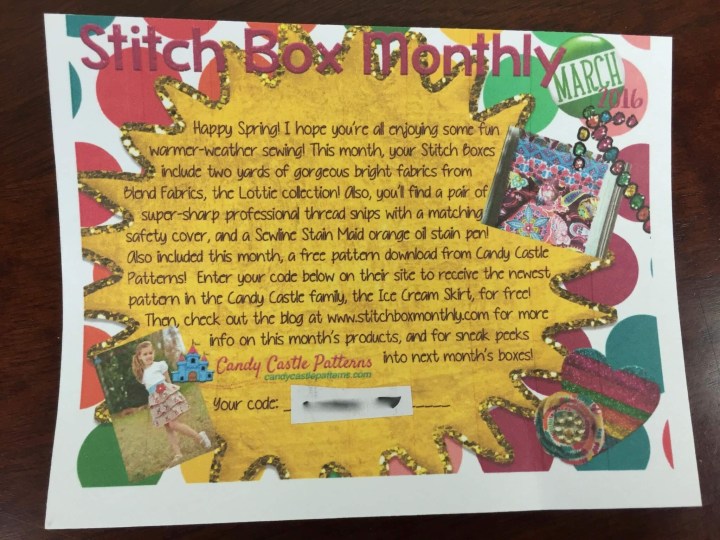 The information card describes the items in the box, and also gave a free pattern download from Candy Castle Patterns – the Ice Cream Skirt ($6.50)!
Here's a look at the skirt in the pattern – it's super sweet and would be a great project for me & my daughter to complete together!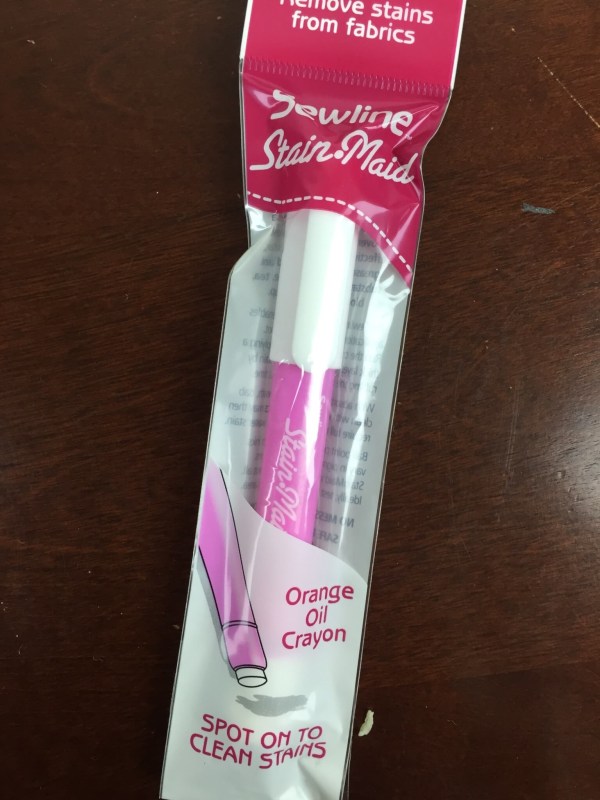 Sewline Stain Blend Orange Oil Crayon Pen ($9.32) This spot pen lifts oil-based stains, grease, pencil, food and substances like coffee, tea, blood, lipstick, ketchup off your fabric – perfect for any time but especially sewing if you have a machine that tends to leak on fabric. 
Thread Snips With Safety Cover ($5?) I'm not sure of the brand of these (I forgot to take a look on the back of the tag before discarding) but they're super helpful! If you already own a pair, you can take your least sharp pair and requisition it towards cutting clothing tags 🙂
In addition to the goodies, this subscription comes with 2 1-yard cuts of fabric.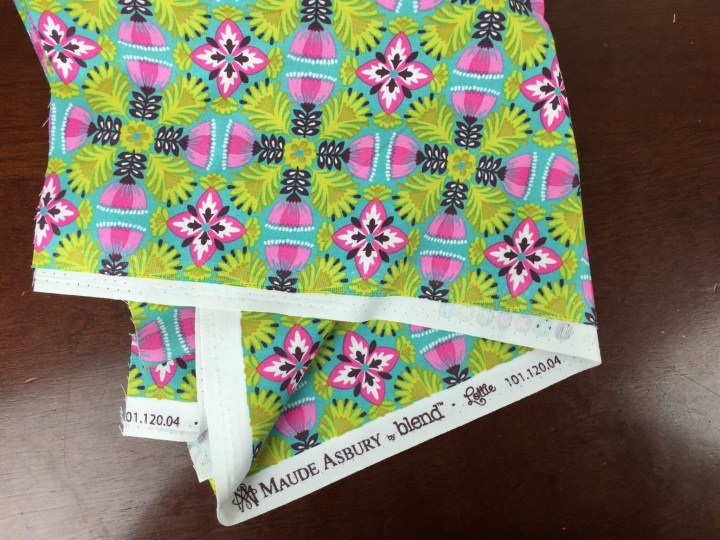 Maude Asbury Blend Fabrics Lottie Collection Imperial Blossoms Turquoise ($10.99 per yard)
Maude Asbury Blend Fabrics Lottie Collection Lah-Tee-Dah Brown ($10.99 per yard)
I *loved* both of the fabrics from this collection! Some cute paisley flowers (that to me, with all the elements look like some sort of adorable lion like otter) combined with some great repeating lotus designs.  I haven't decided whether to make an accessory my daughter's room (which is decorated in prints that coordinate with these) or the skirt! Either way, I was happy I stuck with this subscription another month – I wasn't a huge fan of the anniversary box last month, but I think this month is more indicative of the types of items that you receive in this subscription.
Visit Stitch Box Monthly to subscribe or find out more!
The Subscription
:
Stitch Box Monthly
The Description
: Every month, let us surprise you with awesome fabric, sewing patterns, new tools, notions, accessories, and inspiration to help keep your needle going!
The Price
: $36.50 per month