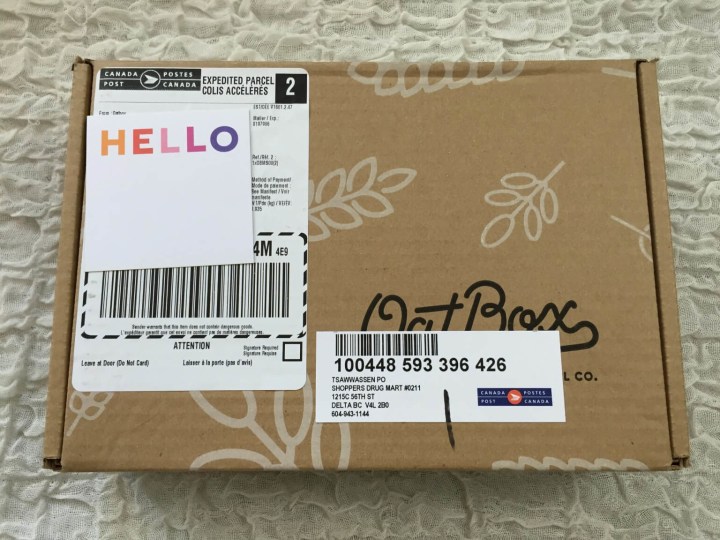 OatBox is already making my mornings that much easier, and it only arrived yesterday! OatBox is a Canadian subscription box, delivering to both Canada and the US (ships free!), that sends you two big bags of hand-blended granola every month! Made in Montreal by chefs, they send two different mixes each month. Their plans are customisable as well — if you have allergies, you can elect to replace a mix with another, have two of the same mix, and so on. You can easily skip or cancel right from your account — no need to wait on customer service to get back to you.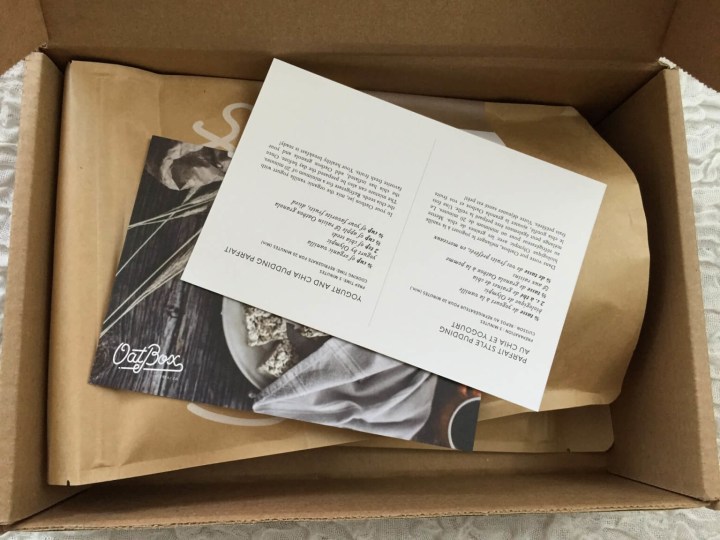 Your first box contains the reusable mason jar, so subsequent boxes are smaller by comparison.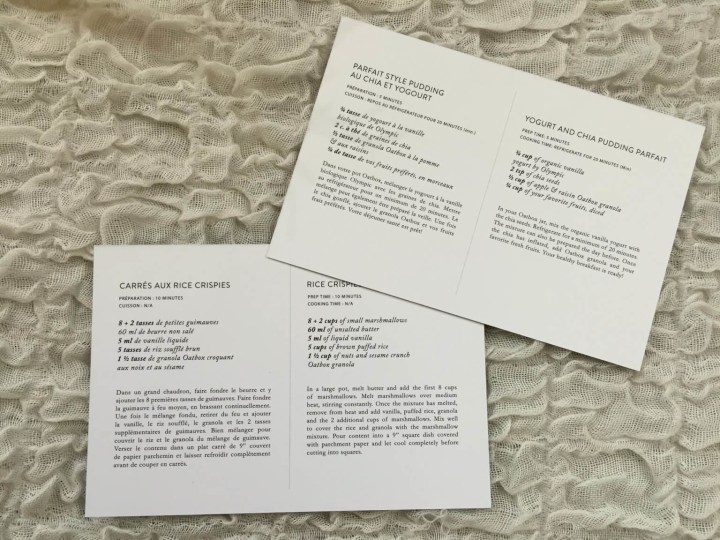 Two recipes are included for rice crispie squares and yoghurt parfaits using the OatBox oats!
Sesame Crunch (380 grams) When I was little, I used to get those sesame seed crackers in my lunches every day. I never liked them back then, but I like them now — which is good, because this oatmeal contains those sesame seeds and honey to bring back my nostalgia! This blend also contains almonds and pumpkin seeds.
Apple & Raisin (380 grams) This is the first OatBox blend that has gotten two thumbs down from me. I hate raisins with a passion, so much that I can't eat anything that's even touched them. (I used to pick out the raisins out of cinnamon buns when I was little!) Even without the raisins, the base oats in this are pretty boring without much sweetness or flavour.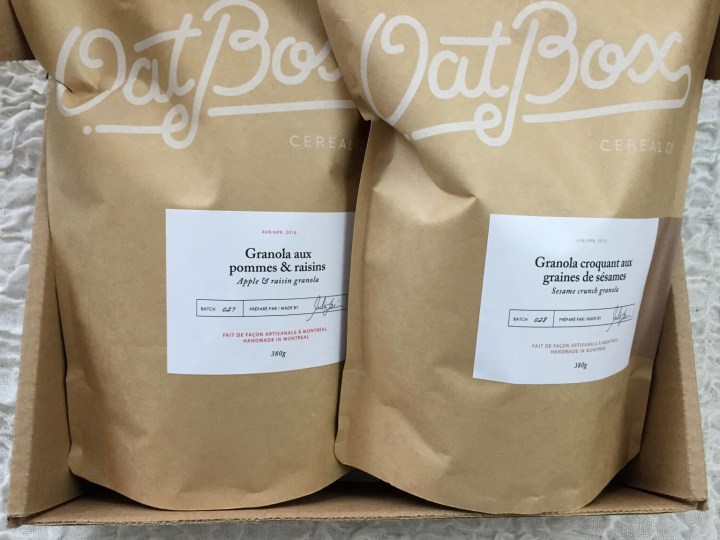 This month I had a 50% success ratio with OatBox — which I still think is pretty good since I can pass the raisin one onto a friend. A bag of organic granola at the grocery store will usually run me $12-15, so to get two comparably sized bags for $20 is definitely a great value. If you like to start your day with cereal or oatmeal, OatBox would be a great way to branch out and try new things.
Visit Oat Box to subscribe or find out more! Save $5 on your first box! Use this link to get the deal.
The Subscription
:
Oat Box
The Description
: Oatbox breakfast cereals are made in Montreal from natural, healthy ingredients and inspired by entrepreneurs, foodies, artists, early birds and busy people.
The Price
: $20.00 per month