Nina Garcia's Quarterly #NGQ07 has arrived with promises of being straight from the runway to your door.  The box felt lighter than I expected.
I was surprised to see the curator letter loose and not in a blue holder.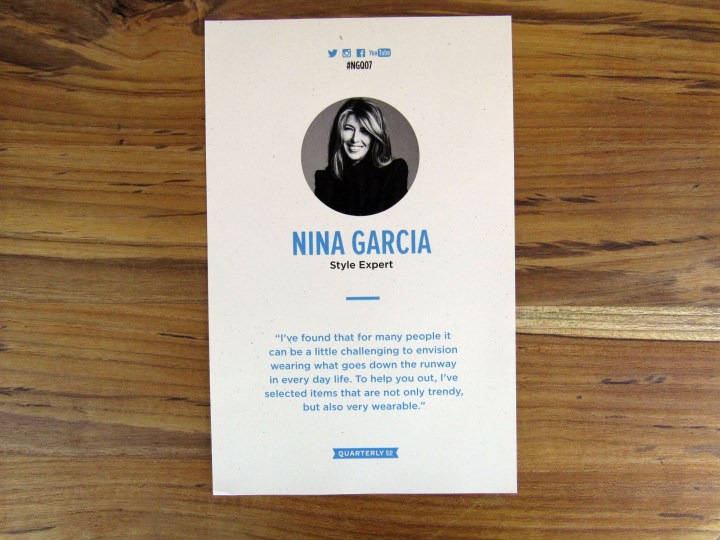 Nina Garcia is sharing her favorite Spring/Summer 2016 trends straight from the runway to your door!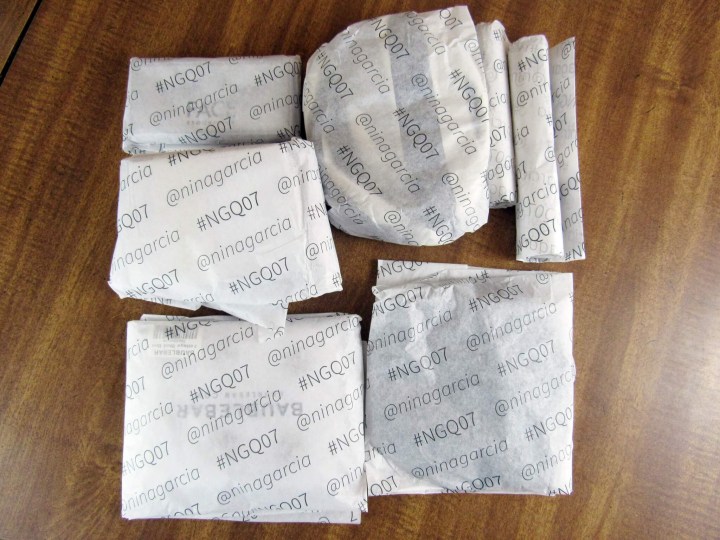 It's fun to unwrap everything!
The Jules Smith Americana Choker ($98.00) was the spoiler released by Quarterly. Three variations of the brass choker with 14K gold plating were sent to subscribers – yellow gold, rose gold, and silver. I was hoping for and did receive the rose gold. It is adjustable and light weight. Nina Garcia selected this choker because it can work for day and night wear.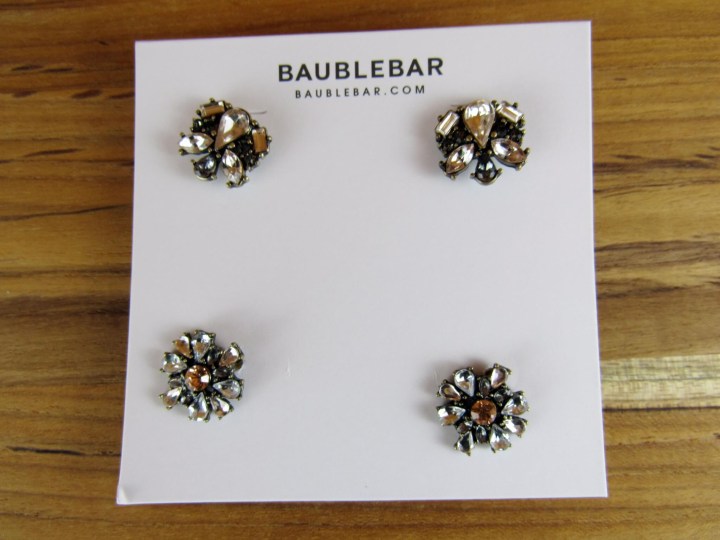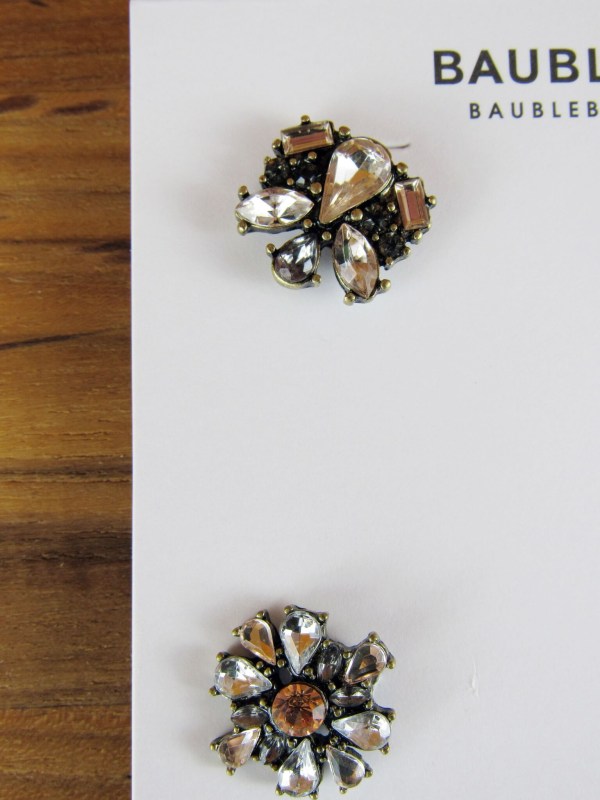 Nina Garcia selected the Bauble Bar Shard Stud Duo Earrings ($34.00) because statement earrings were a major trend on the runway. A 20% discount code to be used at Bauble Bar was also included in the letter for subscribers. I did not find an exact match and may be off on the price. It surprised me that it did not come in a box nor where there any description on what type of metal was used.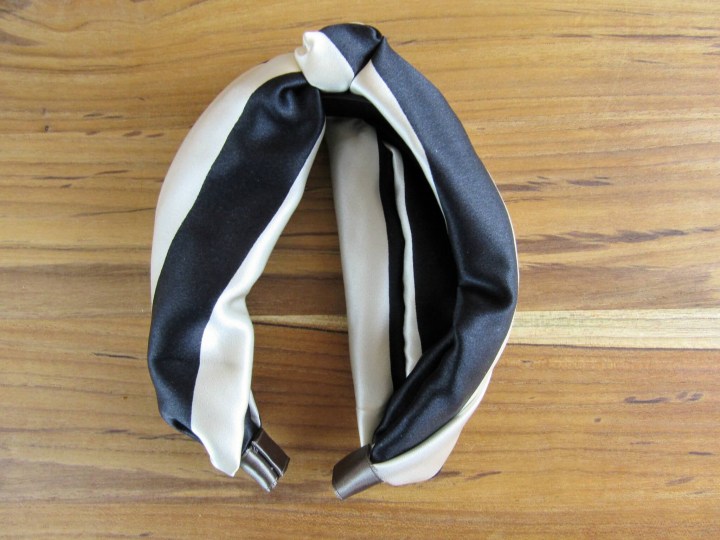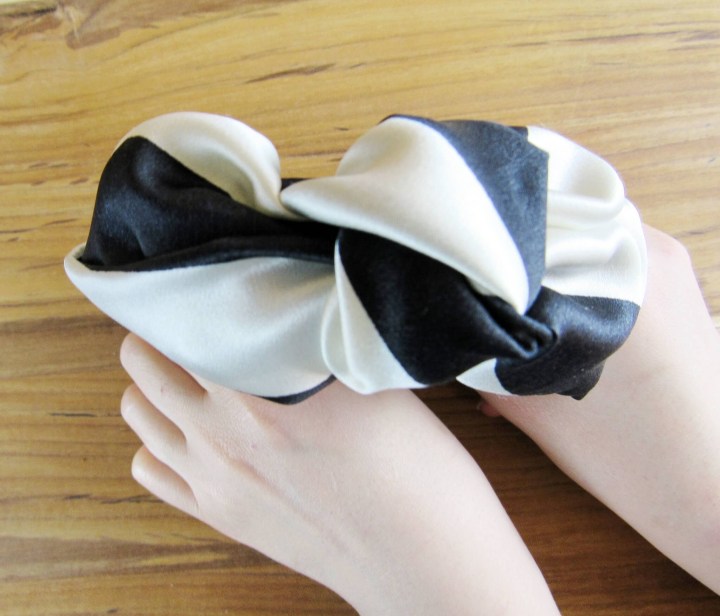 I do not know what to make of the Silk Know Headband by Jennifer Behr ($162.00?). It appears to be sold out or on clearance. There are beautiful headbands by Jennifer Behr which makes it easy to see why headbands are a popular trend.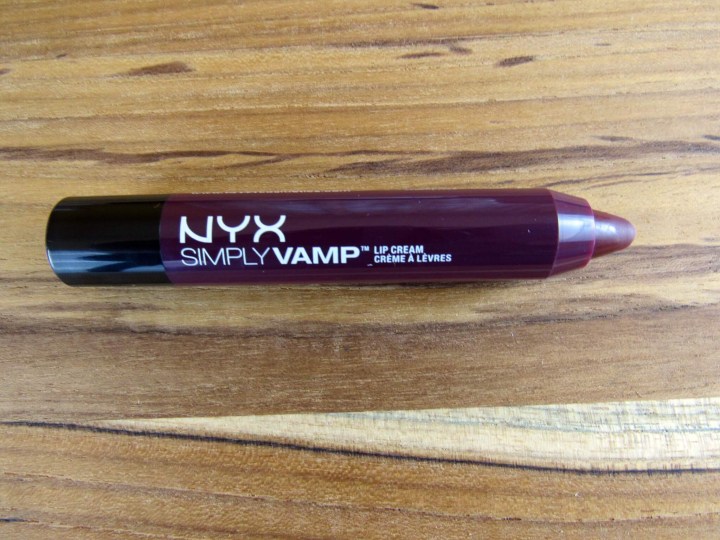 The NYX Simply Vamp Lip Cream Pencil ($6.50) went on easy. The color was selected because Burberry and Miu Miu used dark, burgundy and berry stained lips in their runway shows. The color is gorgeous, however I won't be using it because it is made in China which is my personal preference.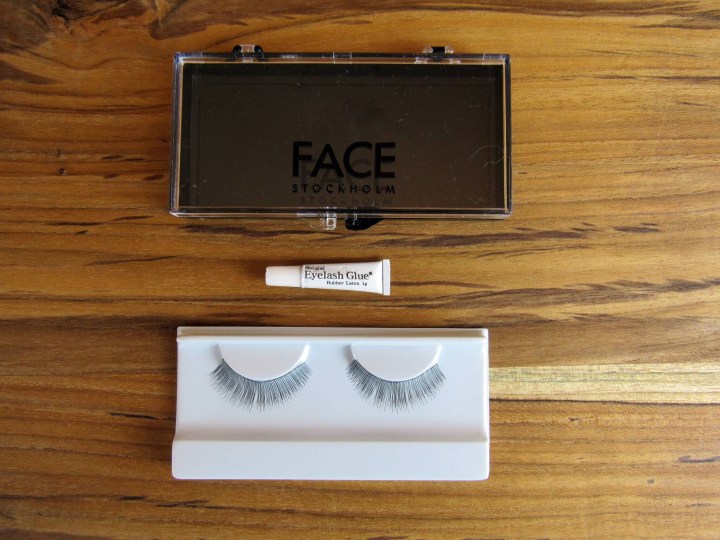 I know we are to suffer for beauty, yet applying glue near my eyeball terrifies me.  The False Lashes from Face Stockholm # 1 ($12.00) are all the same size and come with a tube of eyelash glue. It's another trend that should be fun, but I am not willing to give it a go. It is made in Korea.
The Eyeko Brow Gel ($25.00) was included because brushed up brows are back in style. The made in Korea brow gel is paraben free and is tinted. The link has a video that explains how to use the gel.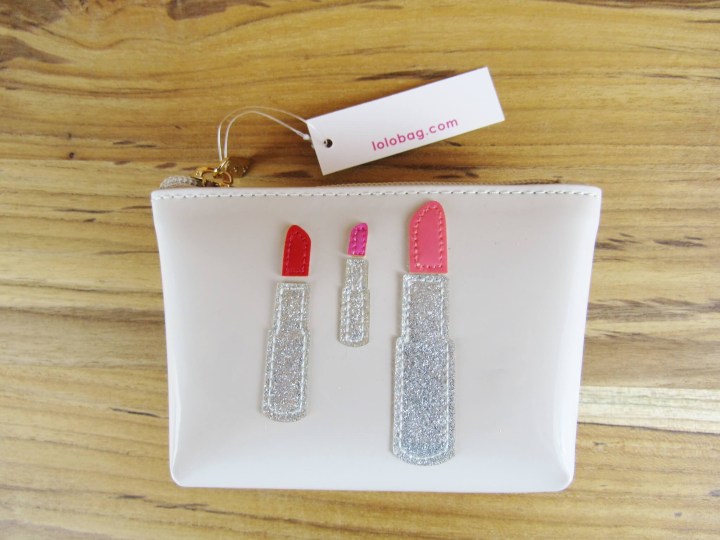 The Lolo Mini Makeup Bag/Change Purse ($28.00) will not hold all my cosmetics as suggested in the curator's letter. It is an adorable zipper pouch that I plan to put my lip balm and lipstick in so I don't have to search for them in my purse.
Are you curious what some of the items look like on a real person? I am! Here you go.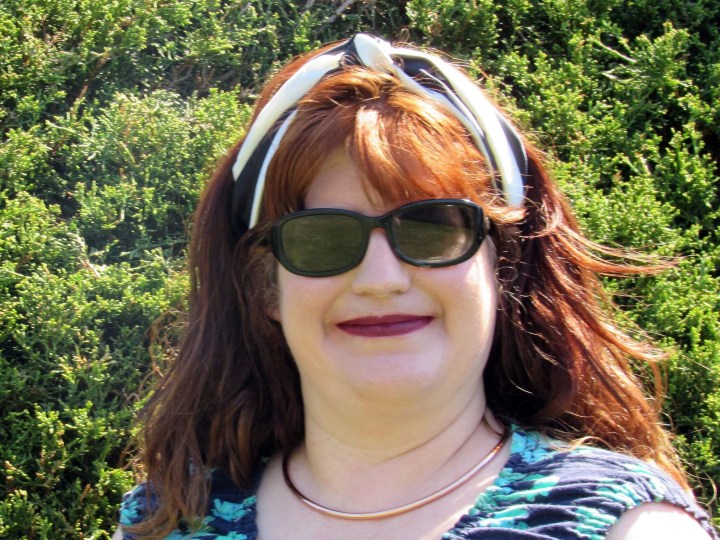 My sister kindly took the photos. She is not an expert and was unaware of the shadows. Also I am not standing facing the camera dead on which is why the neck is creasing on the right. I am keeping it real! I feel that this box is designed to make me look like a retro vixen!
Here's a side view of the headband. I am no model! My husband loved the lip color and the headband. I don't think he noticed the necklace.
Maybe I am not to be runway ready! I have mixed feelings about the Nina Garcia 07 Spring/Summer Trend Box. I love the choker and mini makeup case. I do like the headband although it may be a bit bold for my neck of the woods. I am disappointed that the lip cream is made in China because I love the color. That's my own personal preference not to use makeup made in China. I can see how the other items fit the theme although I will not use them. Maybe it comes down to me having different tastes than the curator or being older than the targeted audience.
What do you think of the #NGQ07? Share below and let us know.