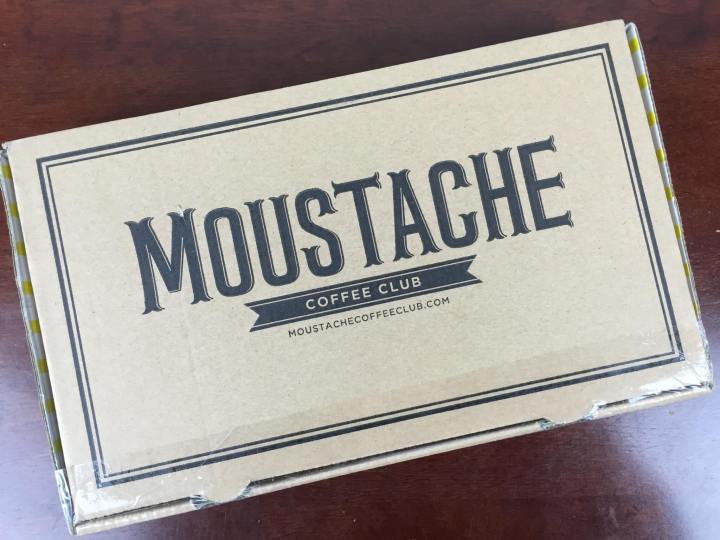 Moustache Coffee Club  is a coffee subscription featuring freshly roasted single origin beans that are shipped the day they are roasted.  They feature certain roasters that appear quite frequently, but with different offerings (and always good quality).
Moustache Coffee Club offers several different plans, depending on your coffee demands, as few as a bag a month to as many as one five-pound bag every week.  You can get your first bag free by signing up. You may cancel anytime and if you don't like the coffee you can get a refund or double the coffee.  I have not yet had to use their refund policy.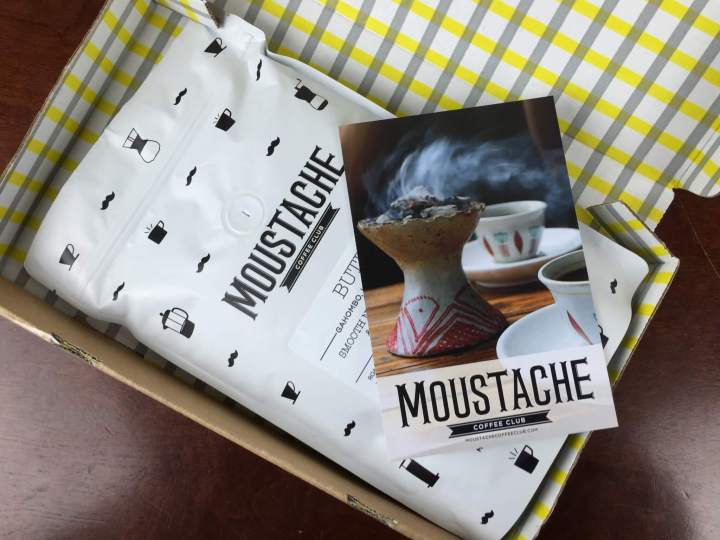 Moustache ships its coffee in sealed bags (they would be hermetic, if not for the specially-designed vent), so the coffee is always fresh from the roaster when it arrives — the bag is also resealable to maintain the freshness.  The coffee previously shipped in a bubble mailer — now it comes in a handsomely-patterned box.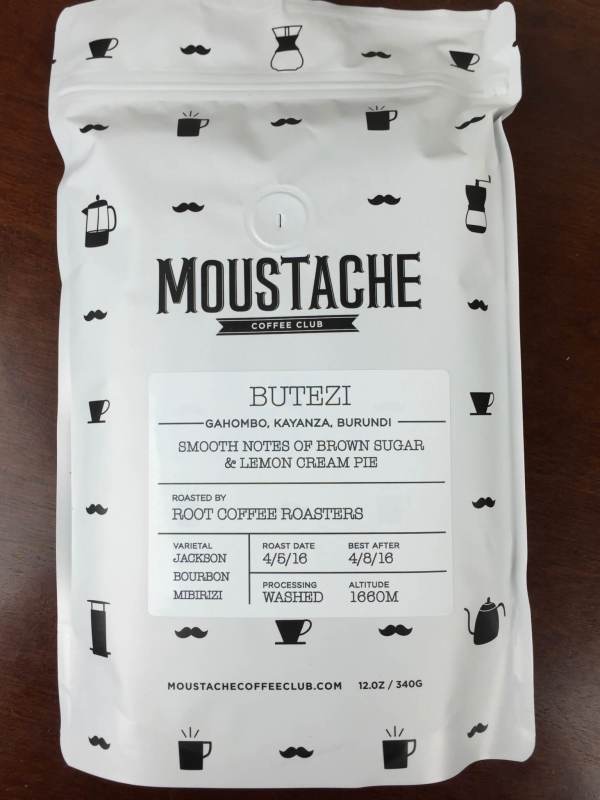 I received Butezi from Gahombo, Kayanza, Burundi. The beans were roasted by Root Coffee Roasters and blends together three varietals to get the proper balance and flavor profile.
Moustache includes notes about each coffee on the bag. The Butezi is noted as presenting flavors of Brown Sugar & Lemon Cream Pie.  I found this brew to be very well balanced and drinkable.  The mellow, creamy body has a great mouthfeel and sweet, caramelly brown sugar flavor.  The citrus note was a wonderful meyer lemon type note — more sweet and flavorful than strictly sour.  This is a great coffee that remains very palatable for everyday drinking, while showcasing some lovely flavor notes.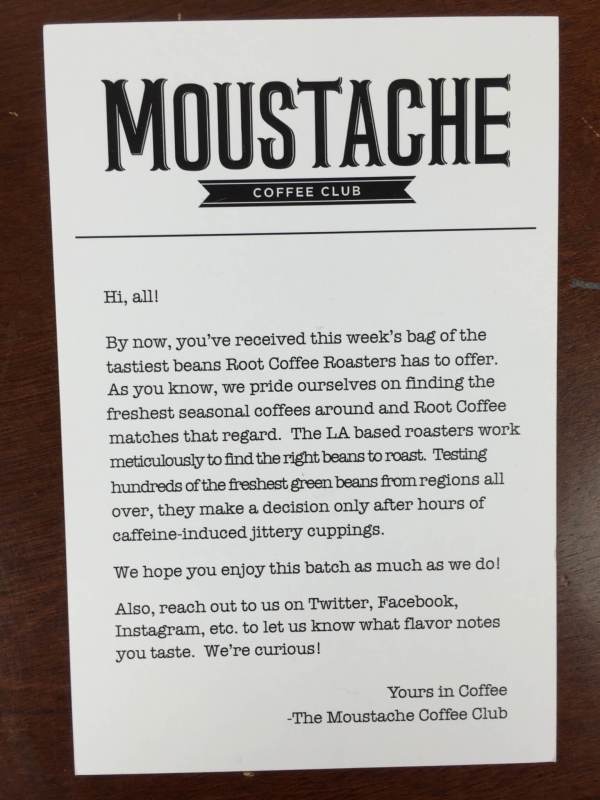 The note sometimes contains some general info about the coffee — this one was all fluff — but all the pertinent tasting notes and detailed information about the beans is included on the bag itself.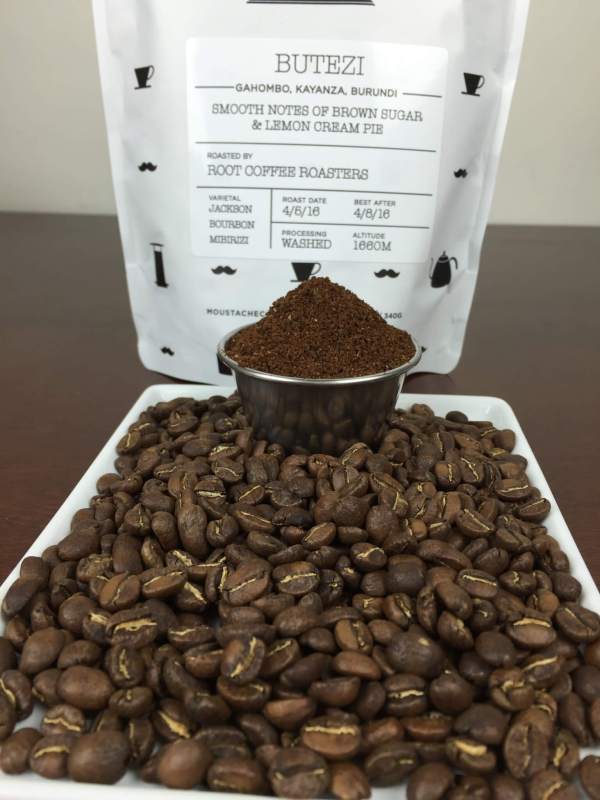 Moustache beans always have a very vivid nose, and the roast level is very appropriate for preserving the interesting flavor and olfactory notes.  This batch of beans was very tiny, and I love the way you can see the different shades of the different varietals comprised in the blend.
Visit Moustache Coffee Club to find out more, subscribe, or get a free trial bag (or a $5 credit to your first shipment).
The Subscription
:
Moustache Coffee Club
The Description
: Get amazing freshly roasted, single origin coffee beans every week! Beans are shipped the day they are roasted. MCC features high quality beans and lighter roasts to feature the beans' natural flavors. Biweekly plans also available
The Price
: $19.00 per month