Green Chef is a weekly meal kit delivery service that sends recipes along with organic and sustainable ingredients to your home. Green Chef estimates that 95% of the included ingredients are organic.
Examples of ingredients that are not organic include fish, which currently have no organic designation option. Instead, the fish included is sustainably sourced. The beef is grass fed.
Each week Green Chef produces between 6 and 9 recipes, so there is some choice in what you receive. Unlike services like Home Chef, however, your choices are not unlimited: you may choose the vegetarian option($10.49/serving), the carnivore option ($13.49/serving), the omnivore option ($11.99/serving), the gluten-free option ($13.49/serving) or the paleo option ($14.99/serving). Each two-serving box of three entrees ships for $9 in addition to the serving costs listed above (for total cost, add $1.50 to each serving cost and multiply by 6).
I've elected the carnivore option, which includes a very hefty amount of veggies, legumes and/or grains with each meal. This is where Green Chef really shines. Green Chef includes roughly twice as many veggies, legumes and/or grains as some of their competitors. And they're all organic! This makes for delicious, healthy, well-balanced meals.
Each week's package arrives well insulated, sandwiched between ice packs. The ice packs are separated from the food by cardboard to help protect the vegetables, which I appreciate.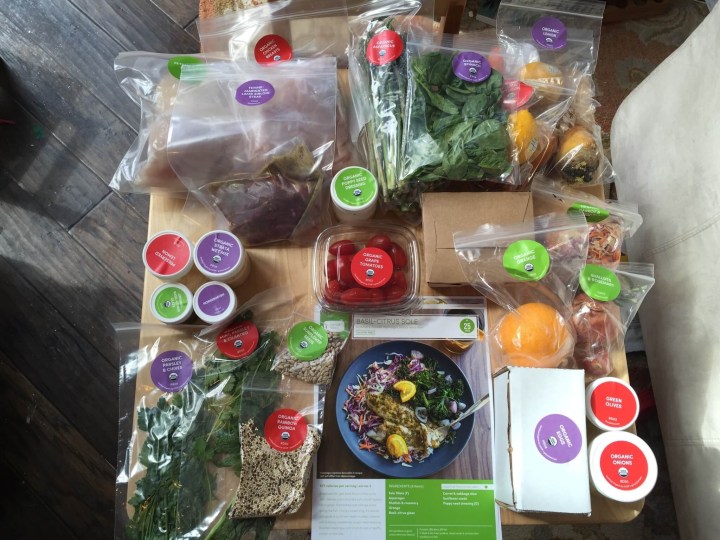 All the ingredients come color-coded for easy coordination with recipes. I appreciate this. I think it offers great flexibility for storage. If you'd like to group them all together by recipe in your refrigerator, you're free to put them in a zip lock bag. If you only have a little space here and a little there in your refrigerator, you can store them individually. The recipe cards tell you how many ingredients to look for if you need to store the ingredients individually.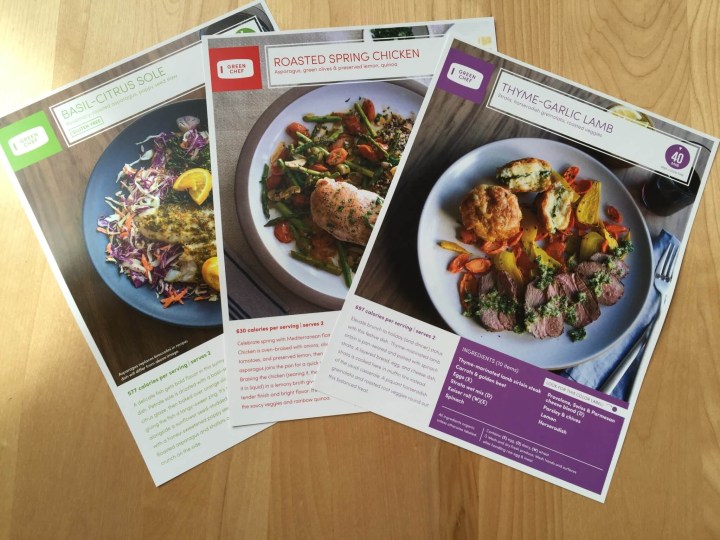 This week I received ingredients for the following recipes: Basil-Citrus Sole with Rosemary-Roasted Asparagus and Poppy Seed Slaw (25 minutes, Gluten-Free); Thyme-Garlic Lamb with Strata, Horseradish Gremolata and Roasted Veggies (40 minutes); and Roasted Spring Chicken with Asparagus, Green Olives, Preserved Lemon and Quinoa (40 minutes).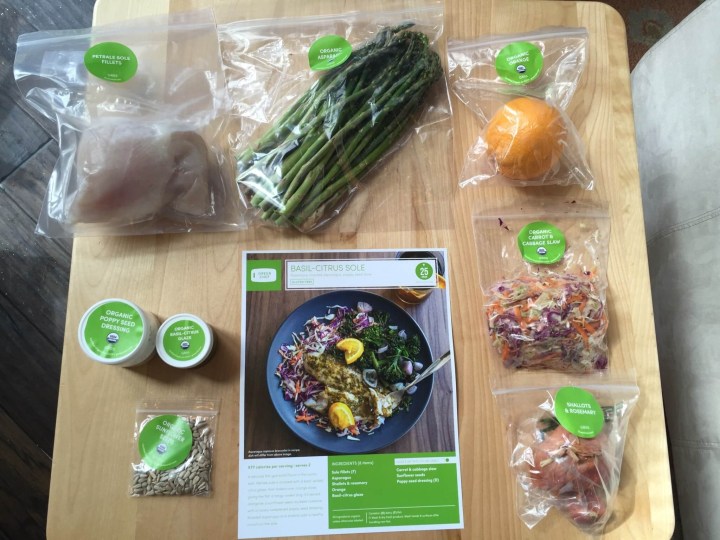 The Basil-Citrus Sole arrived with 3 filets of sole! Since we typically split these meals up for our four person family, I was delighted with the addition!
Although the pictures on the recipe card show broccolini as the side, I was very happy with the shift to asparagus.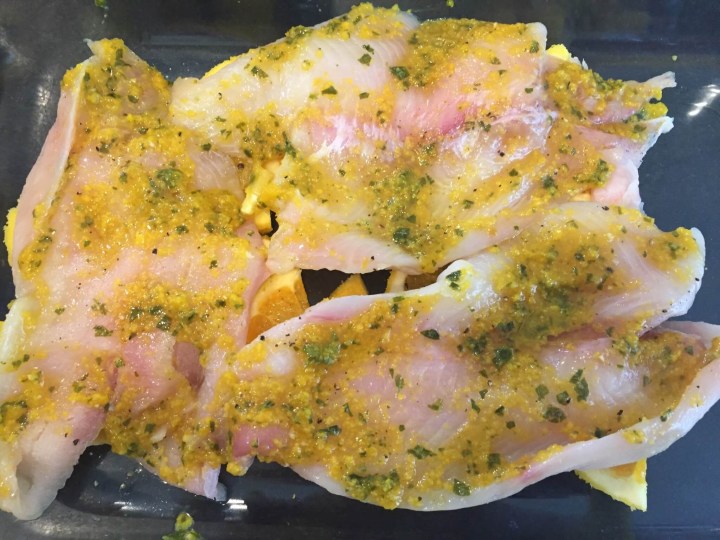 While the sole was light and tangy, including the zest of an entire orange was a bit much for my husband. Although we happily ate the dish, next time I'll use about 1/5 the zest and include more orange juice when I plate the dish. The roasted asparagus and shallots were wonderful. Although the slaw was good, I prefer vinegar-based slaws. All-in-all this dish was good. It just wasn't as good as the incredible fish dishes we've had over the last couple of weeks with Green Chef.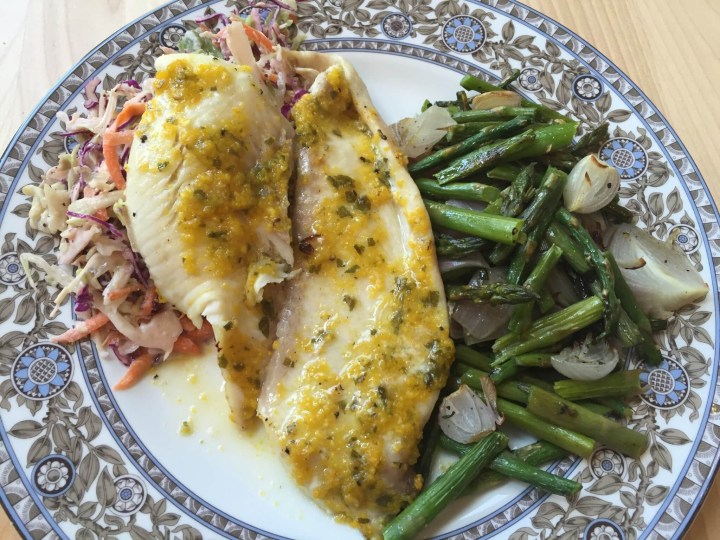 I was excited to see that the next dish included preserved lemon!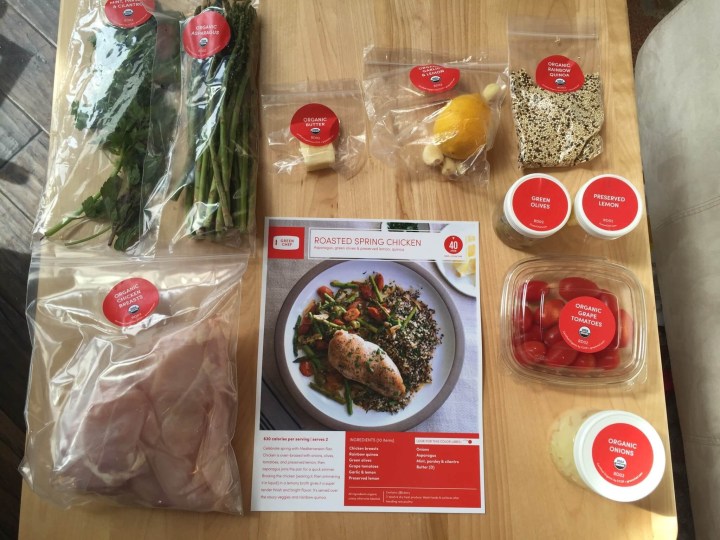 I was also happy to try out a braise that wasn't too time consuming.
My family enjoyed this dish very much. The chicken turned out moist, the veggies were delicious and the quinoa added a nice textural contrast to the other elements of the dish. As expected, the lemon was quite pronounced, which is great since we love lemons at our house! You may notice that we left out the olives. While we love lemons, none of us cares for olives. I added a bit of extra salt to the veggies to compensate.
Our last meal of the bunch was an exquisite thyme-garlic lamb.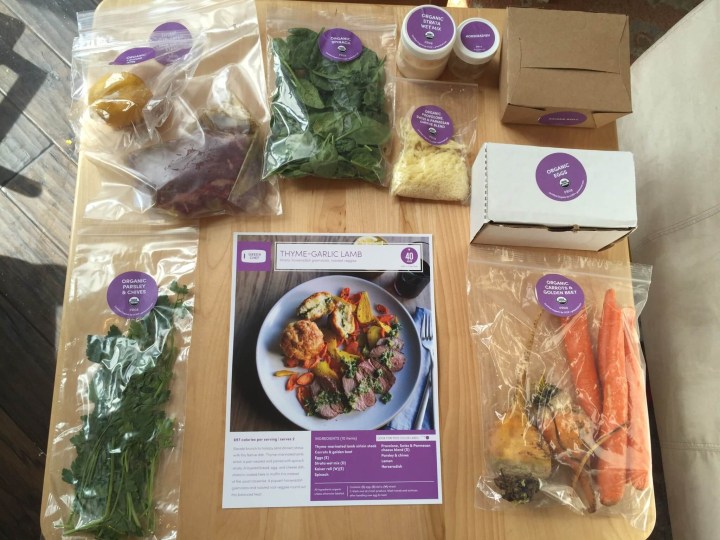 When I laid out the ingredients, I thought I'd like the lamb. I didn't get overly excited about the rest of the dish. Boy was that a mistake!
While I had some difficulty figuring out exactly how they wanted me to make the strata, the end result couldn't have been better. This strata is unbelievably awesome. It would make a wonderful fancy brunch entree. Just serve with fruit and you have a meal. Here it was a lovely counterpoint to the lamb and vegetables. The recipe makes four stratas, which is great if you're planning to feed four people. It's even better if you get to keep two for yourself! My toddler could not get enough of this. She downed an entire one and would have had  more happily if any of us were willing to part with ours. We weren't.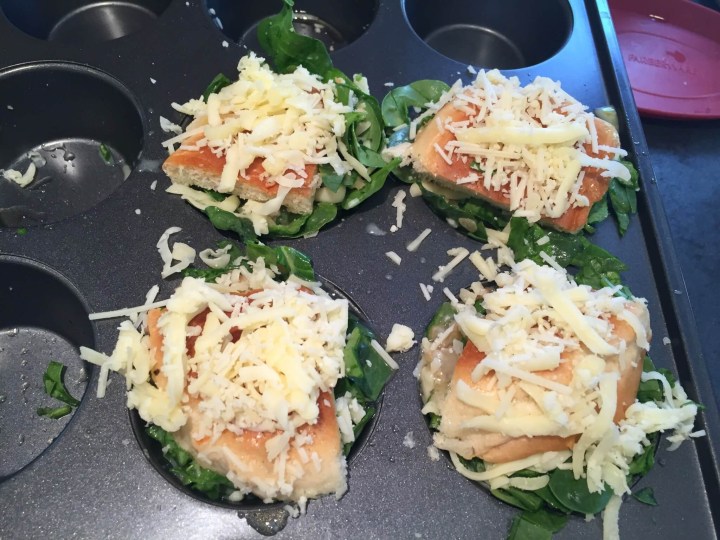 As good as the strata was, the lamb was even better. The gremolata was fabulous too. I only wish we had received about three times the amount of lamb we received. Had we received three times the lamb, we would have eaten it happily. This is the best dish I have had in a very long time. We even ate all the beets (and none of us is typically a huge fan of beets).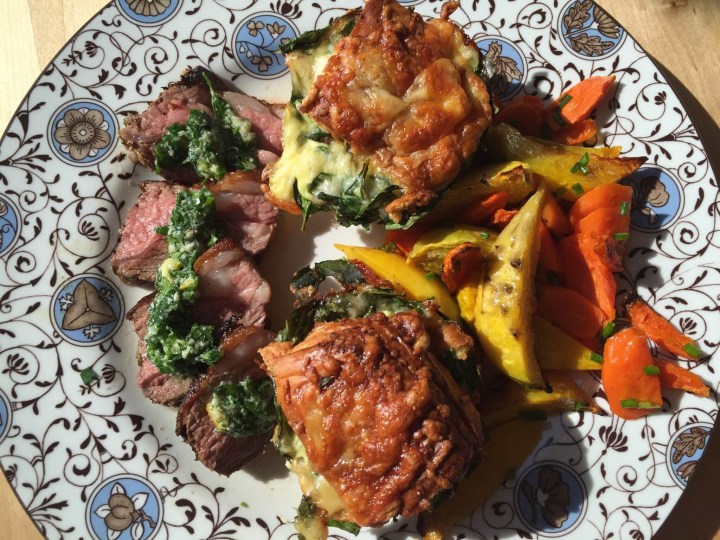 This is my third week receiving Green Chef, and I couldn't be happier. I would make any of these recipes again. I love how filling the serving sizes are, and I'm happy knowing that I'm feeding my family using organic, sustainable ingredients. I look forward to many more weeks of cooking with Green Chef!
Visit Green Chef to subscribe or find out more! Get four free meals when you subscribe – no code needed, just use this link!
The Subscription
:
Green Chef
The Description
: Each Green Chef delivery comes with the recipes and ingredients you need to cook three meals for the week. Some of the ingredients are prepared for you so that you can cook dinner in 20 – 30 minutes. Each recipe is color coded for easy sorting and contains easy to follow directions. Each meal is designed to be well-balanced and healthy. There are vegetarian, omnivore, carnivore, gluten-free and paleo meal options. All ingredients are fresh and sustainably sourced. The only thing you need at home is olive oil, salt, and pepper.
The Price
: $71.94 every week