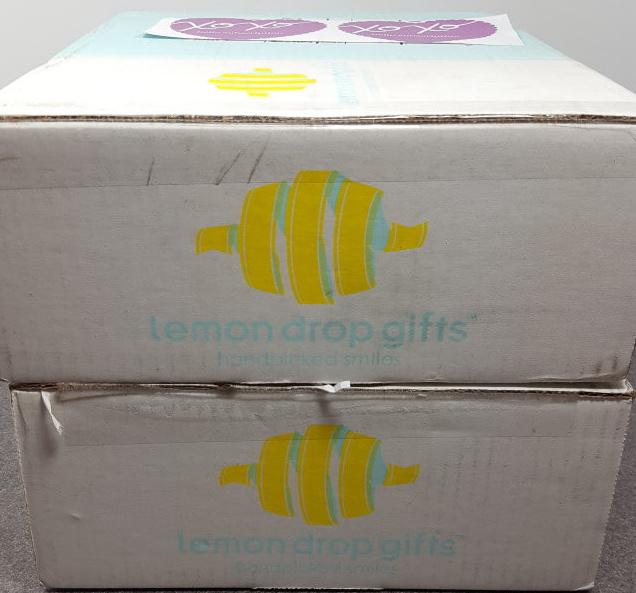 Lemon Drop Box is a monthly subscription box inspired by mom and designed to be gifted to someone who is as thoughtful as her!  Each box will contain 3-5 handpicked gifts and a personalized note and picture.  This is the April monthly box but since the items are handpicked you may receive slightly different items.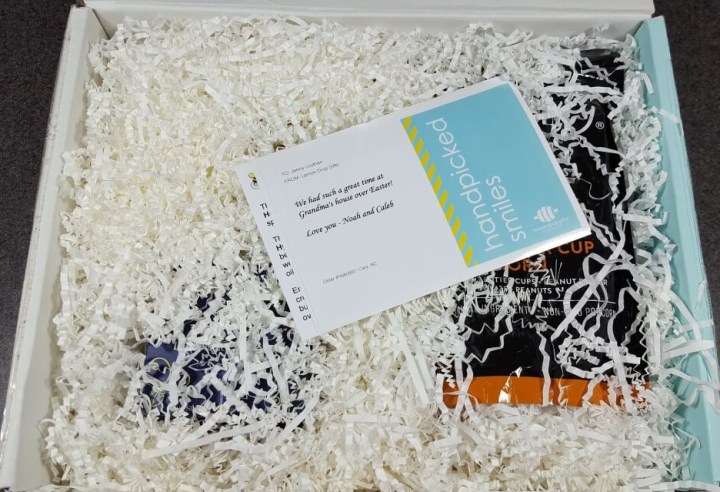 My first look.  The box is huge and I had no idea what was inside and then I opened it and I discovered it was full of squiggles. There are so many in there that nothing is going to move around inside the box.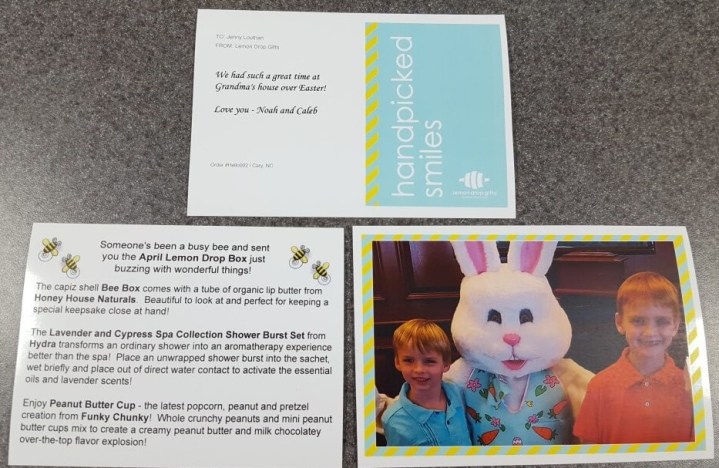 My personalized note and picture and an info card with what is included. So cute to see my boys with the Bunny!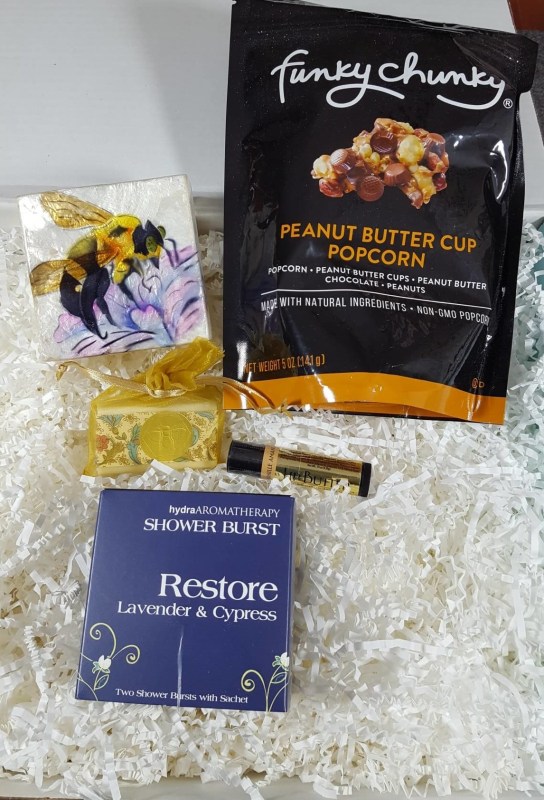 Everything included in my box this month.
Capiz Shell Bee Box ($9.99) – This box is really cute and very pretty.  It will be a great addition to my desk or maybe my vanity. It would work great in both spots.
Organic Lip Butter from Honey House Naturals ($5.50) – These lip butters are made with organic ingredients to instantly soothe dry cracked lips.  With the crazy weather we've been having here my lips have been so dry lately and this has been great so far. It went on smooth and didn't seem sticky while wearing.
Small Soap from Honey House Naturals ($1.50) – This soap is such a cute little gift size.  I'm going to place it in my guest bath so when someone comes they will get a little pick-me up.
Peanut Butter Cup Popcorn form Funky Chunky ($6.50) – This has crunchy popcorn, peanut butter cups, peanut butter, chocolate and peanuts sprinkled over for good measure.  It was delicious but really sweet.  I shared it with some friends and we decided that 2 bites was great but that 3rd went over the sweetness so a bag will last you awhile.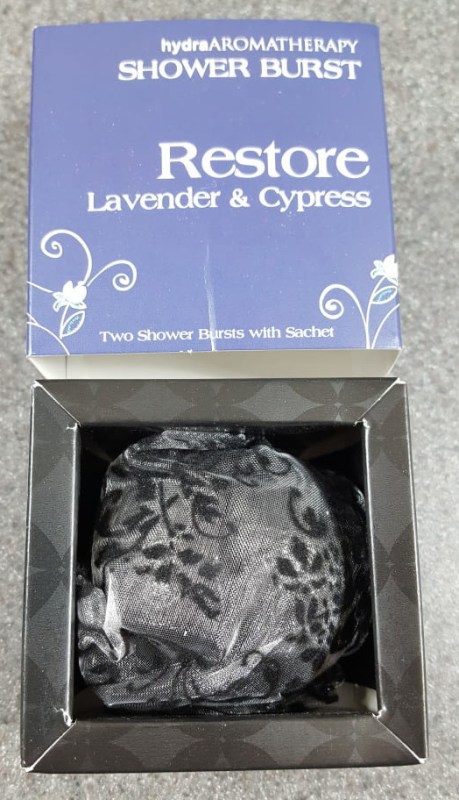 HydraAromatherapy RESTORE Lavendar Cypress Showers Bursts ($12.00) – I'm so excited for this one. I used to get some of these for a local store that closed down so I can't wait to put this one in my shower.  With these you place an unwrapped one in the sachet and wet just a bit and then hang or place in the shower away from the water. Then you can breathe in the aromatherapy while you are showering.
Overall I think this is a fun box. I like that is is personalized and the items are not ones that I see all the time – they were pretty unusual. This one happened to have items I already love and some that I could use right away which is always fantastic. The total value is about the cost of the box, including shipping and the personalization, so I thought it was a reasonable choice for a well put-together gift.
Visit Lemon Drop Box to subscribe or find out more! Save 10% on your subscription! Use coupon code HELLO10.
The Subscription
:
Lemon Drop Box
The Description
: Each Lemon Drop Box is full of delicious, pampering, engaging and seasonal surprises all perfectly sized and packed in a cheerful box with a personalized postcard with your photograph and message! Here are some examples of things she might find in a Lemon Drop Gift Box like artisan chocolates, aromatherapy, french milled soaps, silk pashmina, stationary and much more. Choose a 3 or 6-month customizable plan and select what months you want to send a Lemon Drop Box or try it out for one month.
The Price
: $35.00 per month