Kids Prize Pack is a fun kids' subscription box that centers its theme around books, toys, and activities each month. There are four age categories: Boys ages 4-8, Girls ages 4-8, Boys ages 9-12, Girls ages 9-12. The boxes range from early readers to chapter books along with age appropriate toys and collectibles.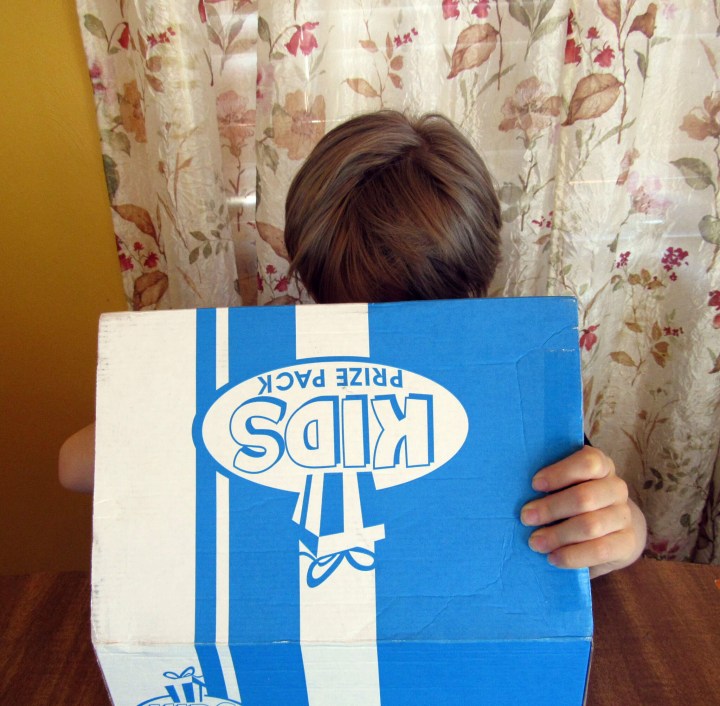 J, my 7-year-old, and I will be reviewing the boys ages 4-8 box.  J loves Kids Prize Pack and looks forward to his subscription every month. He was excited to see games in the February box!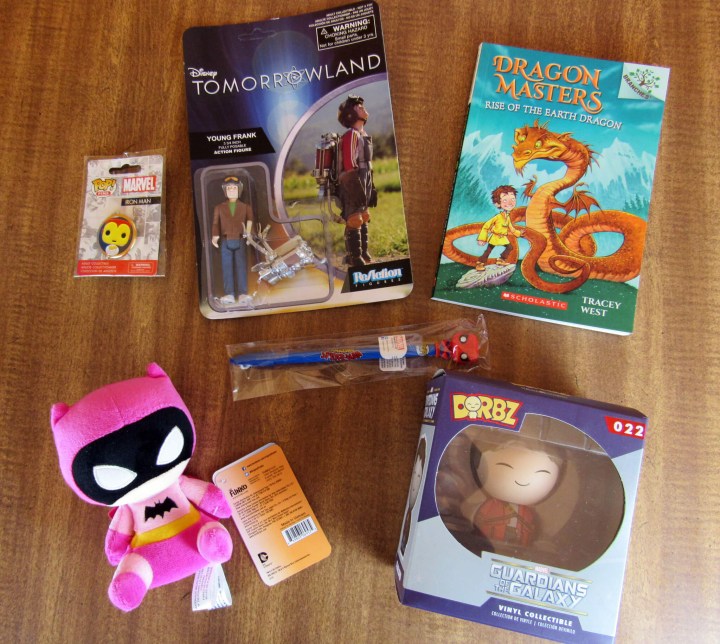 J is excited about everything except the pink Batman He kept emphasizing to me he is a boy!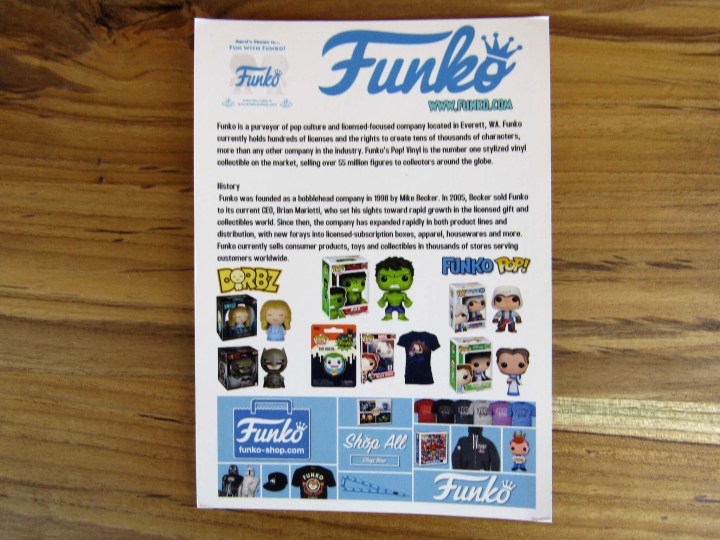 The April 2016 theme is Funko. J loves Funko and wants to build up his collection.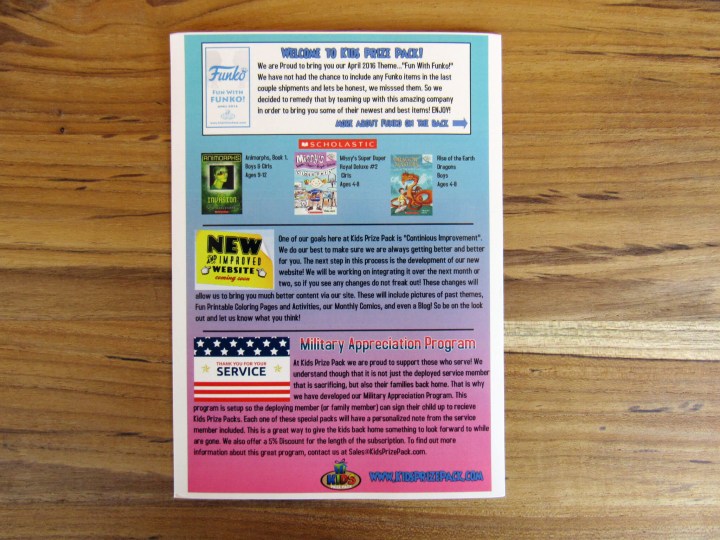 The information card now lists the four books sent out this month. I'm always curious and am glad to see the books listed.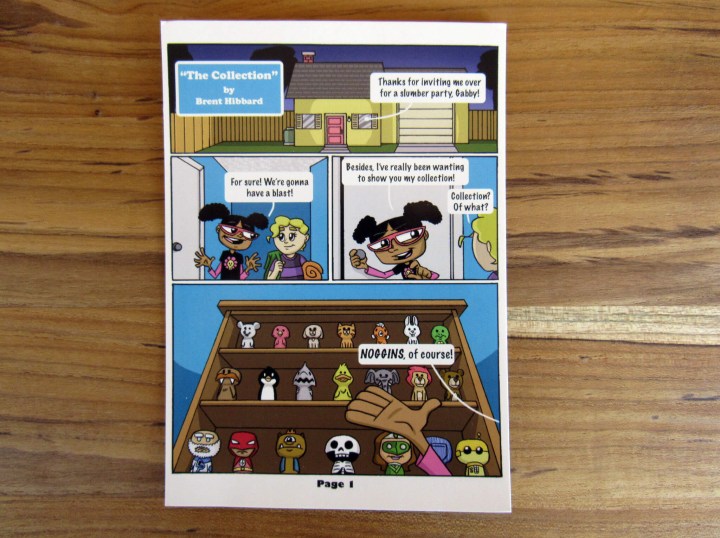 J loved the comic! He plays with his Funko Pops and Dorbz.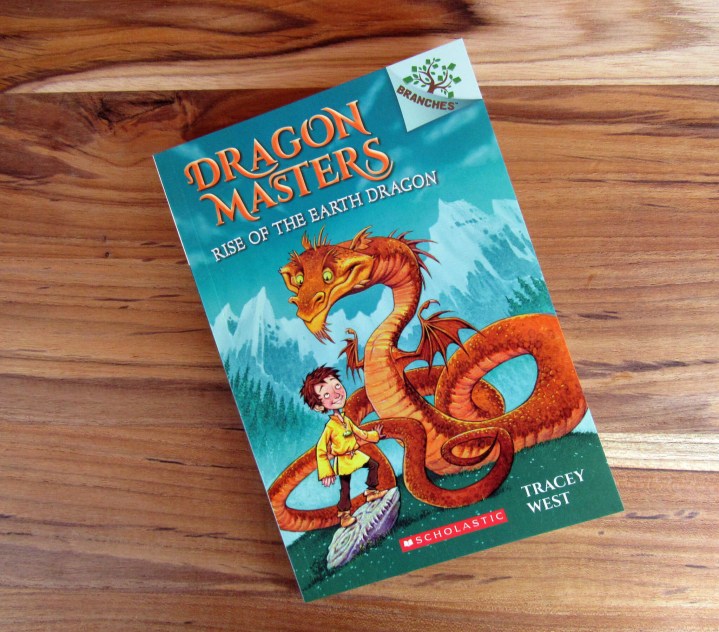 J is excited about this month's selection. Dragon Masters #1: The Rise of the Earth Dragons by Tracey West ($2.97) is the first book in the series. He loves dragons!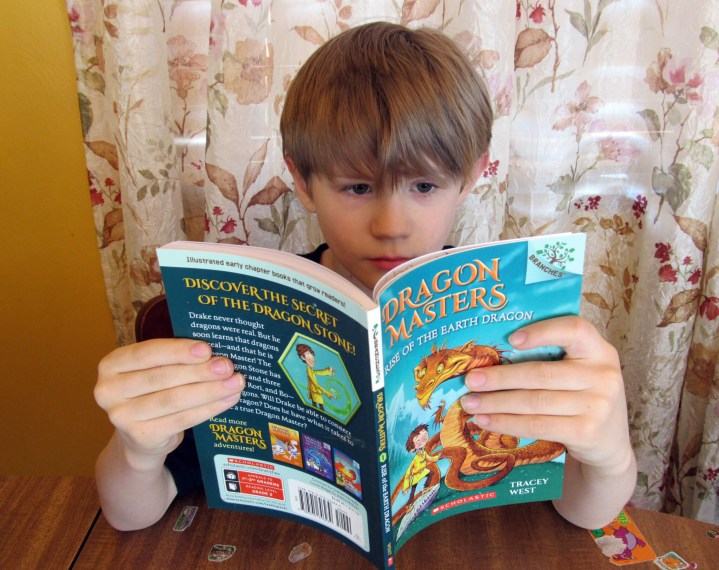 The illustrated chapter book has a grade 2 reading level.  I have a feeling he will be reading the whole series.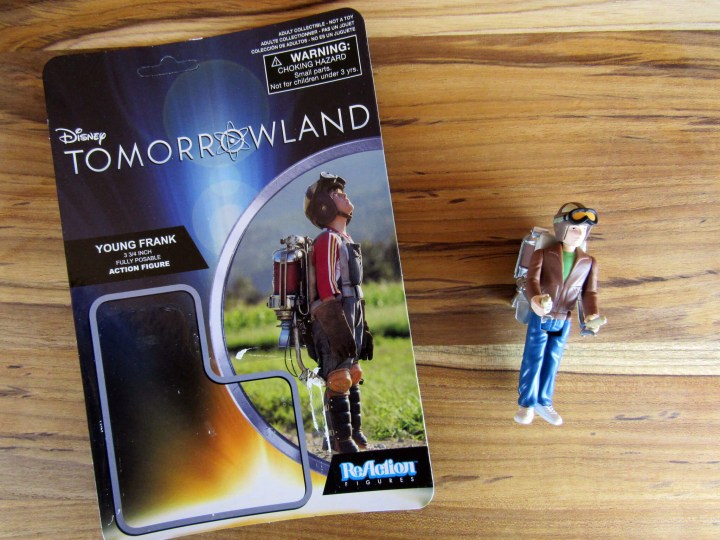 I did not know that Funko made figures! The FUNKO Reaction Tomorrowland Young Frank Figure ($5.49). The figure is from the Disney movie Tomorrowland that was released in 2015. T, age 17, saw the movie and thought it was OK.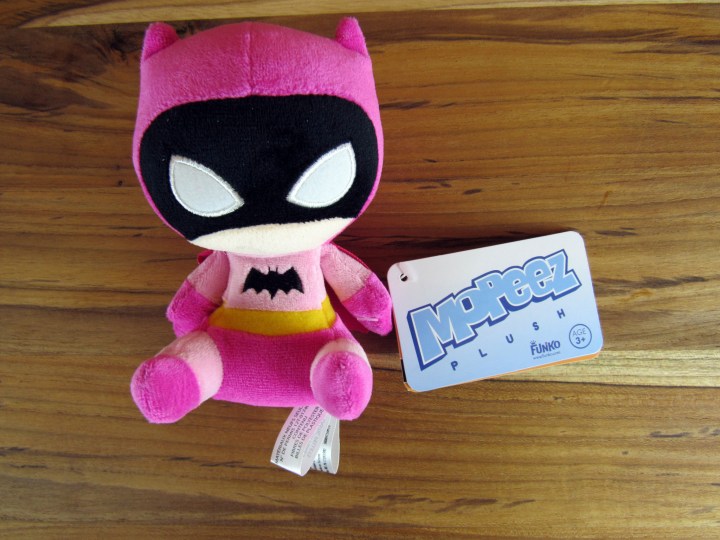 J is quite indignant that there is something pink in his boy's Kids Prize Pack.  The Funko Batman 75th Anniversary Pink Rainbow Batman Mopeez Plush  ($10.59). It is based on the Detective Comics Volume 1 #241 released in March 1957. Batman first appeared in Detective Comics Volume #27 in March 1939.  J understands, but it is still pink!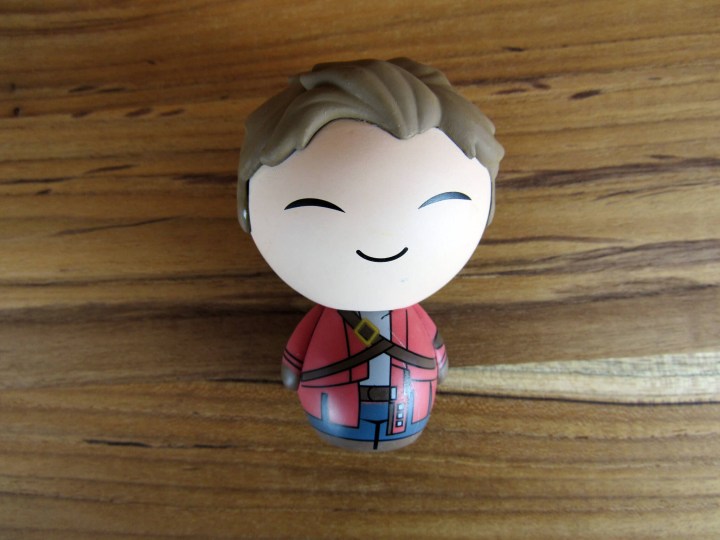 The Guardians of the Galaxy Star-Lord Unmask Dorbz ($6.85) is already sitting on J's shelf. He plays with his Funk Dorbz and Pop Figures. Guardians of the Galaxy 2 is coming out on May 5, 2017!
The magnet has the theme, "Fun with FUNKO!" The Funko Marvel Spiderman Topper Pen ($4.50) is a big hit with J. He also loves the Funko Pop! Marvel Iron Man Pin ($3.86)!
J said the April Kids Prize Pack is great! He loves Funko products and is eager to amass a larger collection than big brother. Star-Lord is his favorite item. He does not care for the pink Batman. He read the Dragon Master book and wants to read book #2.
What do you think of the April Kids Prize Pack boys ages 4-8? Share below!
Visit Kids Prize Pack to subscribe or find out more! Save 10% on your first month with code MARKETPLACE2016
The Subscription
:
Kids Prize Pack
The Description
: We choose an New Theme every month and base all of our Books, Toys, Games, and Activities on this Theme. We believe that if your kids love playing with the Toys and Games, they will want to read the Books on the same subject. "Fun through Literacy and Imagination"!
The Price
: $34.99 per month