IndyStash is a subscription box dedicated to independent creators.  This is a great box to show support for up and coming creators, writers, artists and the like.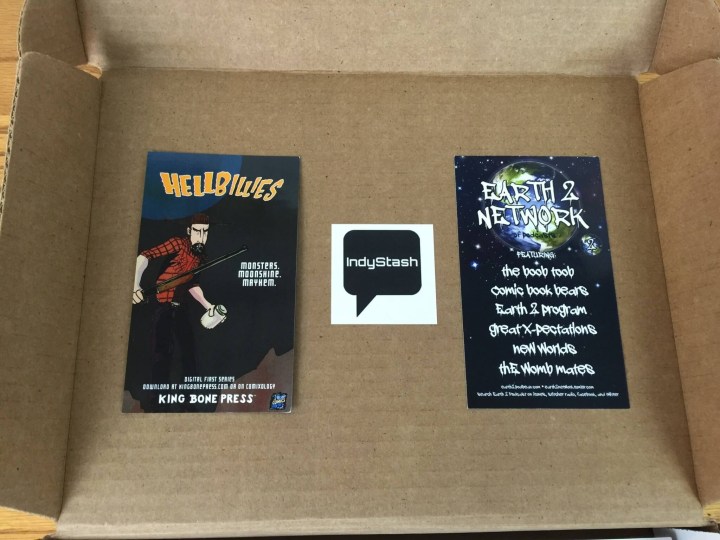 I opened the box and saw that everything inside was neat and orderly.  I also liked the art on the box from "Hellbillies."
Indy Stash includes many books and other goodies from independent writers and artists from all over the world.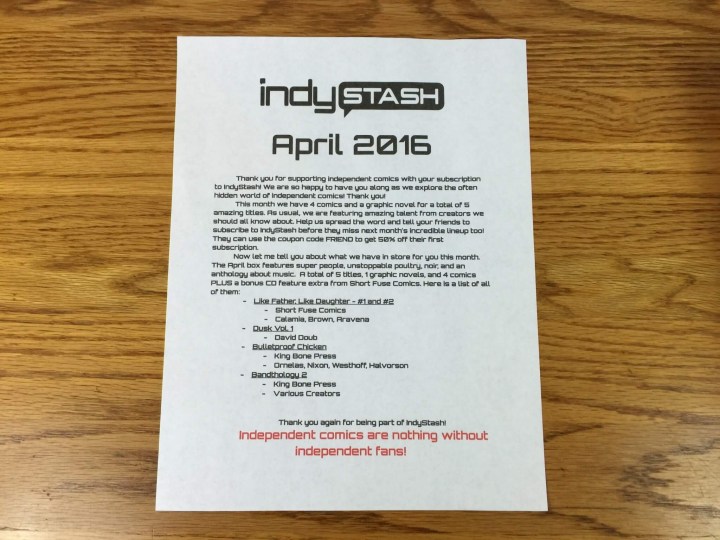 The description sheet explains what Indy Stash is all about and also lets you know what is inside the box.
Dusk – written & created by David Doub with pencils by Maki Naro, Jerry Gonzales, Franc Czuba and inks by Chris Scott and Jerry Gonzales.  This book is full of blood and violence.  Being in black and white also gives this book an edgier feeling.
Like Father Like Daughter #1 – Short Fuse Media Group – Created & written by Kathryn "Comic Uno" Calamia with art by Wayne A. Brown and colors by David Aravena.
"Like Father Like Daughter" is about Casey, a teenage girl who is the daughter of a superhero.  The not so super thing about this hero is he left his daughter to pursue his super passion.
Like Father Like Daughter #2 – Short Fuse Media Group.  The team of Calamaia, Brown and Aravena are back for issue #2.  It's pretty awesome that Indy Stash was able to get the first 2 issues along with the next item.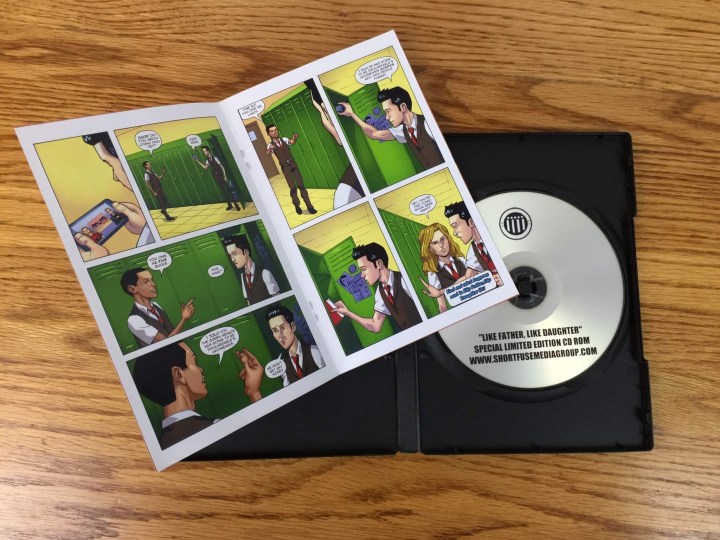 Like Father Like Daughter PC CD-ROM.  A PDF copy of Like Father Like Daughter #2, "Thank you" video from Comic Uno, One-Shot companion mini comic prequel to issue #2(physical  and PDF), PDF copy of Gritt #1 and more.
Bulletproof Chicken – King Bone Press.  Written by Jon Westhoff, art by Bobgar Ornelas and Mat Nixon, colors by David Halvorson.  Don't cry fowl, this book is one of the most violent comics you will pick up.  Decapitations and finger lickin' good limb ripping off fun!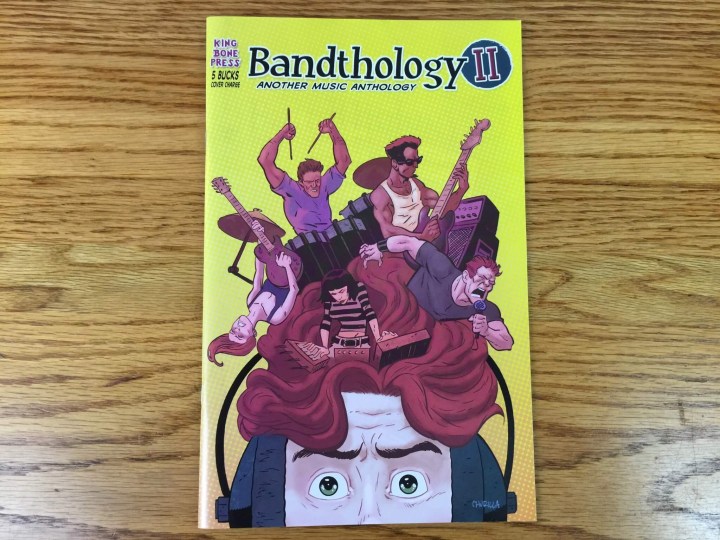 Bandthology II: Another Band Anthology – King Bone Press.  Eight mini stories by various writers and artists including John Westhoff, Bobgar Ornelas, Wendi Freeman, Mat Nixob, Dan Dougherty, Andrew Vanderbilt, Aaron Pittman, Matt Collander, Don Cardenas, Tony Maldonado, Greg Sorkin, and Lauren Burke.
I'm quite impressed by the amount of content included with Indy Stash.  I am a huge fan of supporting art and Indy Stash is a great way to not only do that, but get exposed to different comics that may not be part of the normal everyday variety.
Visit IndyStash to subscribe or find out more!
The Subscription
:
IndyStash
The Description
: IndyStash is dedicated to supporting independent creators. It curates a collection of 4 or more comics every month at a retail value of $20 or more. that feature some of the highest quality art and story telling anywhere in the industry.
The Price
: $28.00 per month