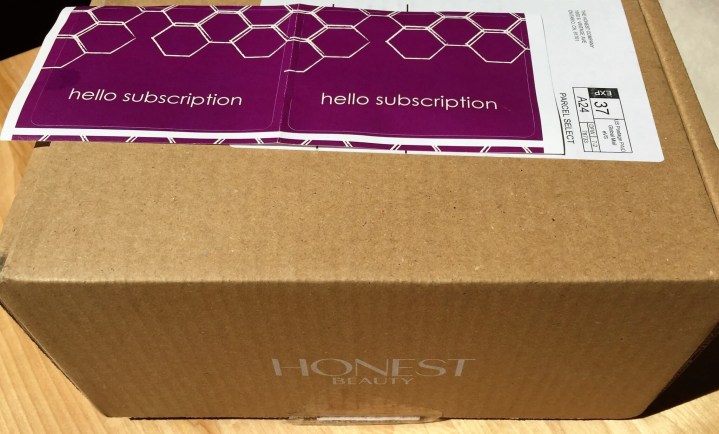 Honest Beauty is a monthly subscription service that sends skin care products and cosmetics to your home. Honest Beauty utilizes the same standards of its sister company, The Honest Company. Safety and effectiveness are of utmost importance. Honest Beauty's monthly subscription is a 3-item bundle. Each month that you receive your bundle, you can then select up to 5 additional items to include with a 25% discount off MSRP. The monthly Honest Beauty 3-item bundle costs $50. As a shorthand, put your 3 most expensive products in your bundle. The items in the bundle average out to $16.67 each. Add-on items at a 25% discount that exceed an original cost of $22 will cost more as add-ons than they would in the bundle.
This month I maxed out my bundle, ordering 5 items at 25% off in addition to my 3-item bundle (notice that if I had paid a little more attention, I could have saved an extra $0.75 or so by switching out the Primer with either the eye cream or the SPF sunscreen). I also received a promotional gift with purchase. The total cost for all eight skincare items was $133.28 including tax and shipping. This comes to $16.66 per skincare item, which I think is a steal.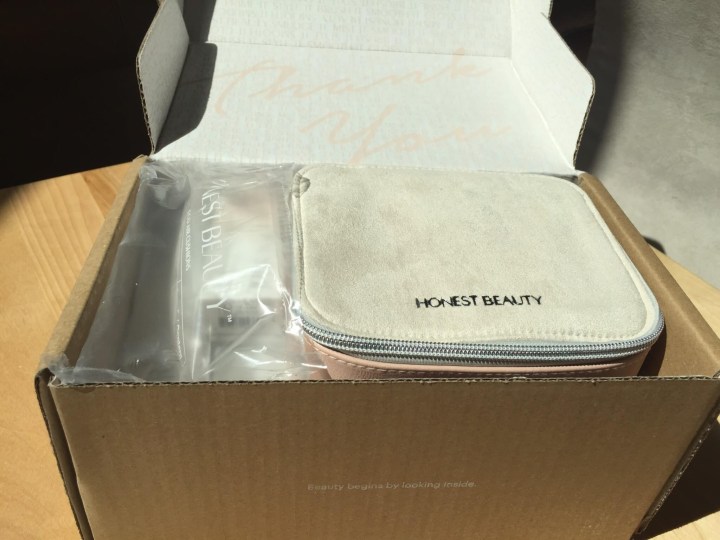 The box arrives well-packaged. I appreciate all of the messages contained on the box itself.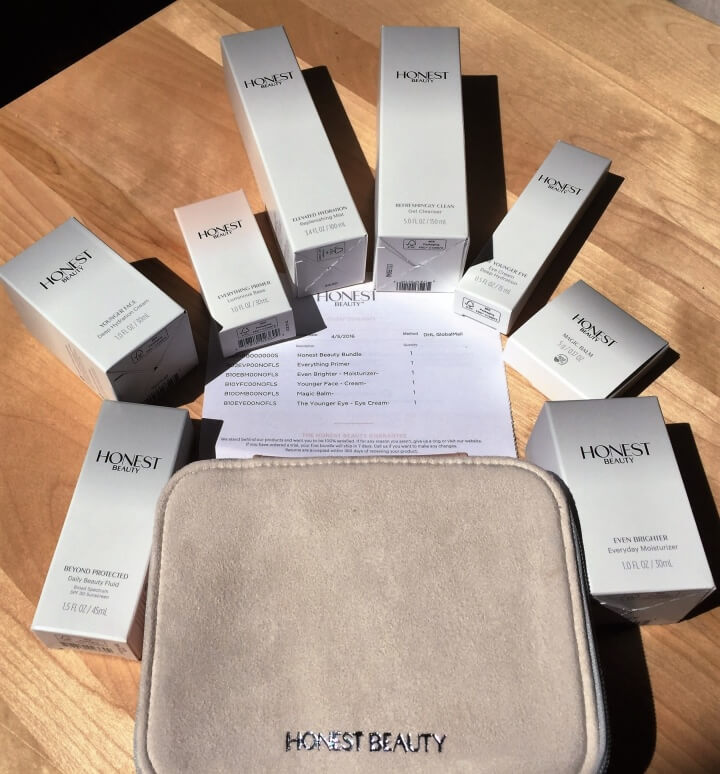 This month, I placed the following 3 items in my bundle: Everything Primer, Even Brighter Everyday Moisturizer and Younger Face Deep Hydration Cream. I added the following 5 items to my bundle at a 25% discount: Magic Balm, The Younger Eye, Refreshingly Clean Gel Cleanser, Elevated Hydration Mist and Beyond Protected Daily Beauty Fluid SPF 30. As a bonus, when I compiled my bundle, Honest Beauty had a special going for existing members: while supplies last, receive a free Beauty Travel Bag. I snagged that too!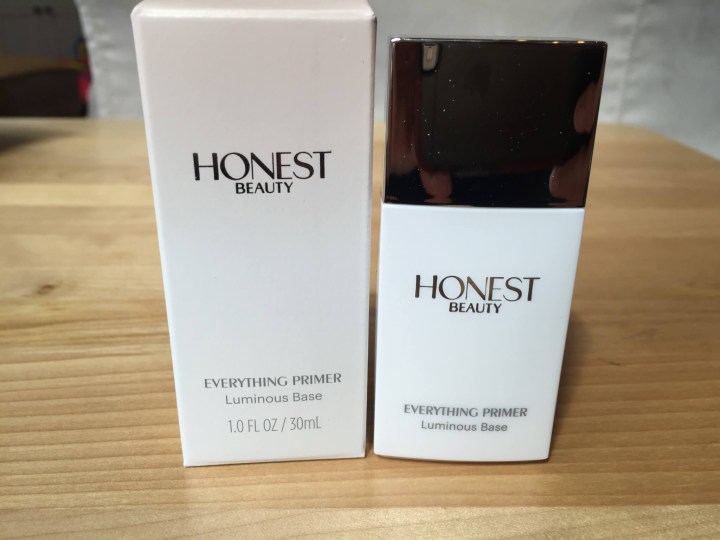 Honest Beauty's Everything Primer Luminous Base ($27) is an Allure 2015 Best of Beauty Award Winner! This primer delivers the slightest hint of color while also helping skin look smooth. Containing Peony Root and Aloe Vera, this primer conditions and plumps the skin while minimizing pores. While it would make an ideal base coat in a makeup regimen, it's also a great stand-alone product for those who desire a more natural look.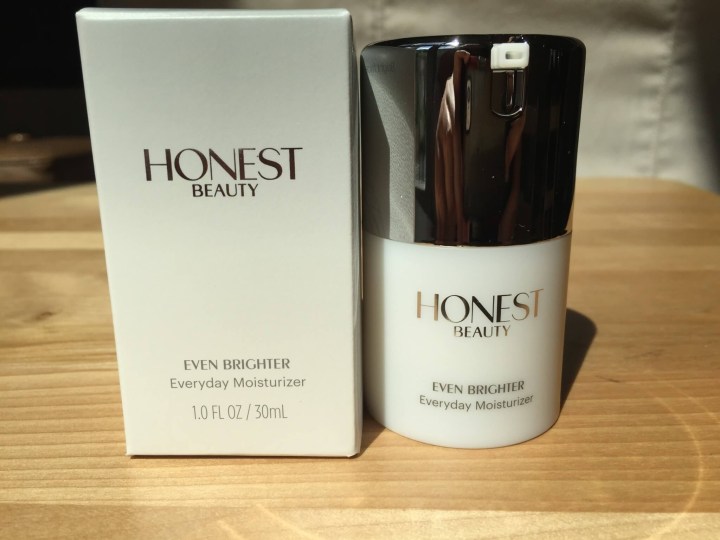 The Even Brighter Everyday Moisturizer ($34) contains chamomile and calendula to calm and soothe; acerola cherry, barbary fig and green tea to balance skin tone and fight free radicals; and licorice extract to address dark spots. When I use this in the morning, my skin soaks it up. I love it!
Younger Face Deep Hydration Cream ($34) contains chamomile and calendula to soothe; radish seed oil to hydrate; and baobab fruit to nourish the skin. I've been using this as my night cream. It makes my skin look and feel fantastic.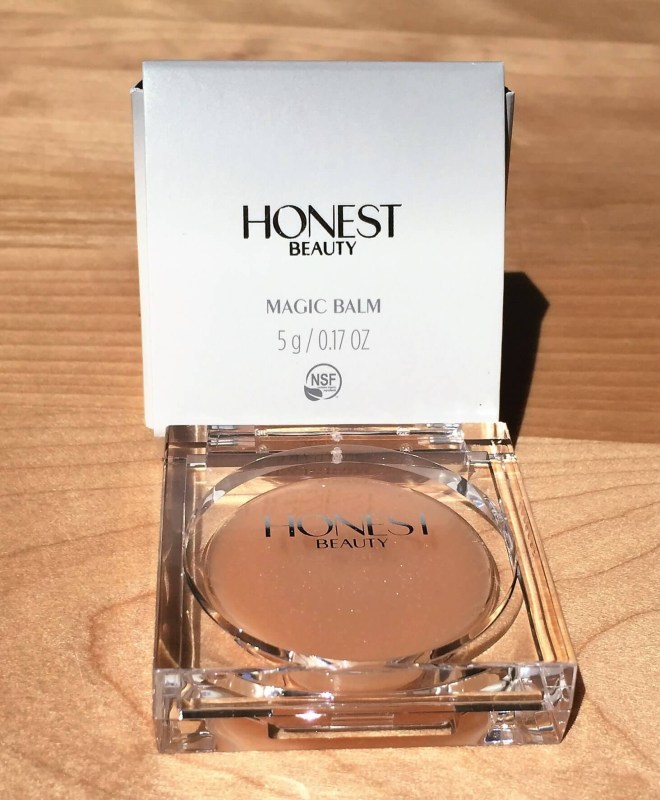 Honest Beauty's Magic Balm ($18) is a mix of organic fruit and botanical oils you can use any time to help soothe and soften skin on any part of your body. Roughly the size of a typical compact, it easily fits inside a purse or a pocket. The only downside is that applying it takes a lot of time. Very little comes off at any one time, so to get it all over my face and neck takes a good 3-5 minutes. Still, once I'm done, my skin feels soft, which is nice. I intend to use this during the day when I'm away from home and I don't have my other products handy.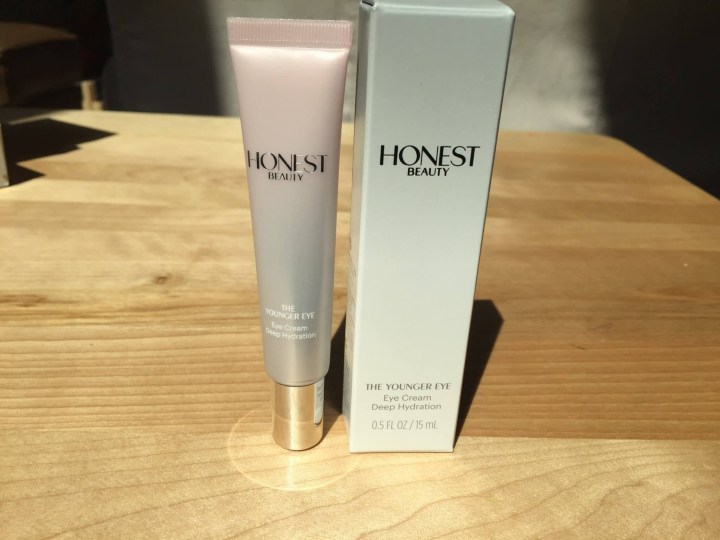 The Younger Eye ($28) didn't cause my eyes any irritation! Made from hyaluronic acid, barbary fig, baobab fruit, chamomile, calendula and rosehip, this cream, rich in fatty acids, calms and soothes skin while smoothing out wrinkles. As the first eye cream ever not to irritate my eyes, this was a huge win for me.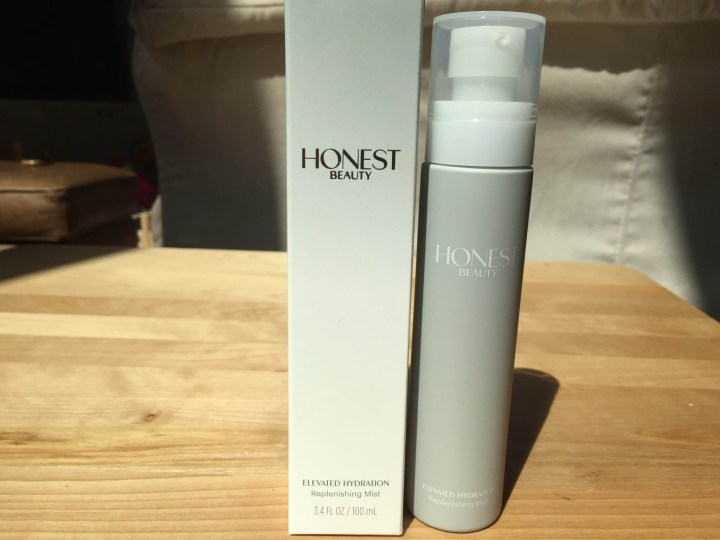 Honest Beauty's Elevated Hydration Replenishing Mist ($16) feels like a splash of water on your face, albeit one that contains chamomile and calendula to calm and soothe, aloe vera to condition and hyaluronic acid to attract and lock in moisture. It's great to use as a pick-me-up for your skin as needed throughout the day.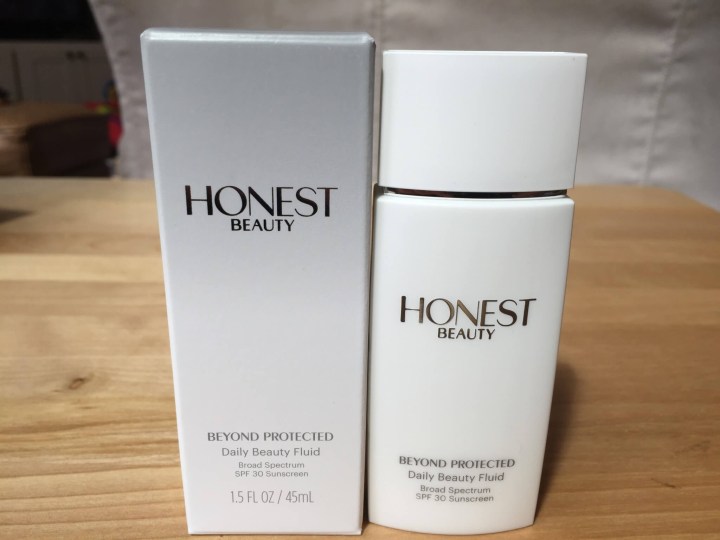 Beyond Protected Daily Beauty Fluid ($28) contains zinc oxide to help protect against the damage caused by both UVA and UVB rays, thereby preventing signs of premature aging. It also contains chamomile, calendula and aloe to soothe and hyaluronic acid to help lock in moisture. I really like this sunscreen! It goes on effortlessly, and my sunburn hasn't gotten any worse since I started using it. If only I had had it on hand last weekend…
The Refreshingly Clean Gel Cleanser ($18) contains chamomile and calendula to help soothe and yuca root and saponaria to cleanse without using any harsh chemicals that can overdry skin. To use, apply to your hands and rub together until a light lather develops. Then apply to your skin. I've used this after an exfoliator and on its own and have been very happy with the results every time.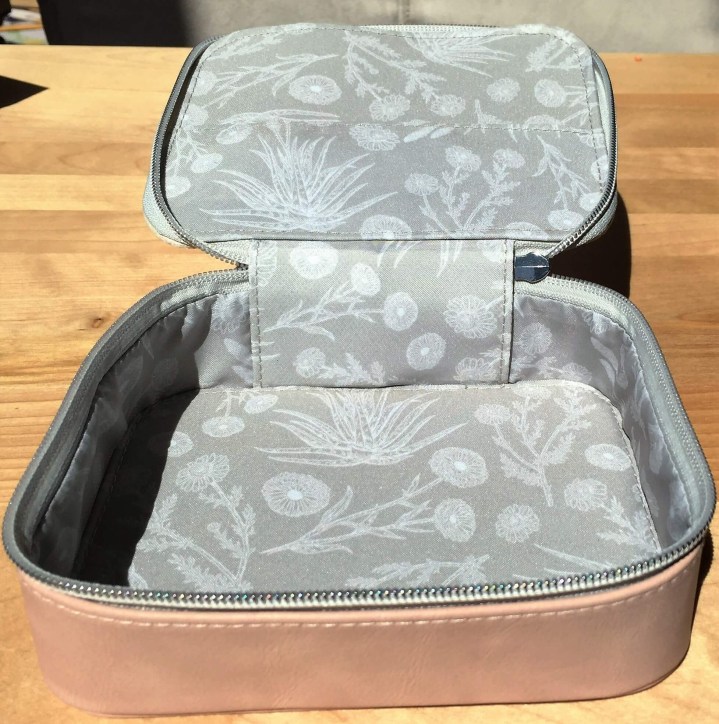 I'm bringing this Beauty Travel Bag with me on my upcoming vacation! It's compact (roughly 6″ x 5″ x 2″), but amazingly, fits all but the two largest of the products I ordered this month, the cleanser and the hydration mist! Normally only available as part of the Travel Kit ($45), which, incidentally, contains travel-sized versions of the cleanser and the hydration mist, I was thrilled to receive this as a stand-alone product.
After looking over all of the products, I came up with a regimen for my skin: each morning, use the Refreshingly Clean Gel Cleanser followed by the Even Brighter Everyday Moisturizer, then the Beyond Protected Daily Beauty Fluid SPF 30 and finally, the Everything Primer. Each evening, use the Refreshingly Clean Gel Cleanser followed by The Younger Eye and the Younger Face Deep Hydration Cream. Use the Magic Balm and Elevated Hydration Mist as needed throughout the day. I've followed this regimen for the last three days, and so far my skin feels fantastic! I'm always a bit apprehensive trying new skincare products as my skin is extremely dry and sensitive, and I've been known to break out, even when using products labeled for sensitive skin. So far, I have had no reactions to any of these products. My skin feels soft and supple. I couldn't be happier with the results.
I still have some lingering questions, though. Perhaps someone could help. Shouldn't I be using some sort of toner as part of my regimen? Honest Beauty doesn't sell them. Shouldn't I be exfoliating once a week? Honest Beauty doesn't sell exfoliators either. I already have an organic exfoliator that I love, so I plan to continue using it once a week in addition to my new Honest Beauty products.
Overall, I found Honest Beauty to be a great value. For $133.28 I received 8 excellent skin-care items and a bonus travel bag. Excluding the travel bag, this came to $16.66 per skin care item delivered to my door. I thought that was a steal. After reviewing this bundle for Hello Subscription, I plan to sign up for an account myself!
Visit Honest Beauty to subscribe or find out more!
The Subscription
:
Honest Beauty
The Description
: Honest Beauty is a comprehensive line of skincare and makeup that has been formulated to match the standards of The Honest Company. Their Honestly Free Guarantee means the products perform safely and beautifully with no questionable ingredients! Line consists of face, lip, eye, and cheek products for makeup, as well as enhance, protect, cleanse, and hydrate products for skincare!
The Price
: $50.00 per month