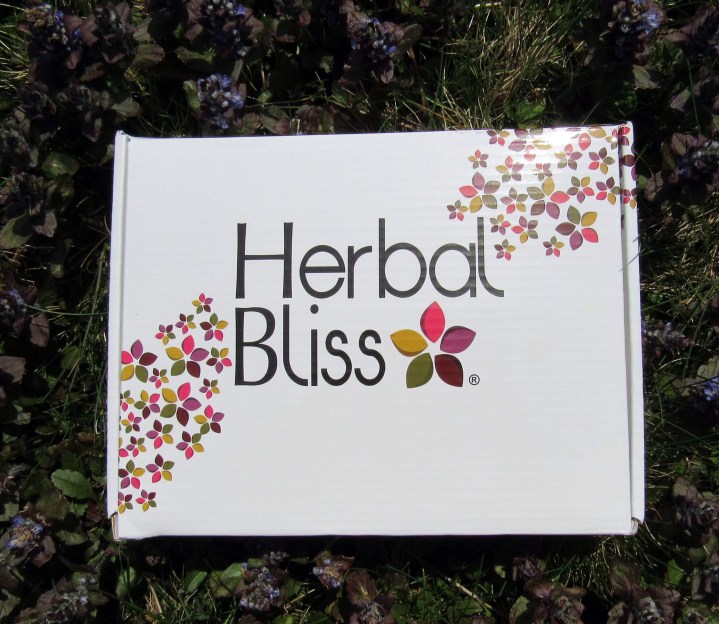 Herbal Bliss sends five amazing herbal products each month. The products cover five categories – Aromatherapy, Blissful Body, Culinary, Well Being and a Spotlight item. Herbal Bliss seeks out small batch producers that focus on the quality products.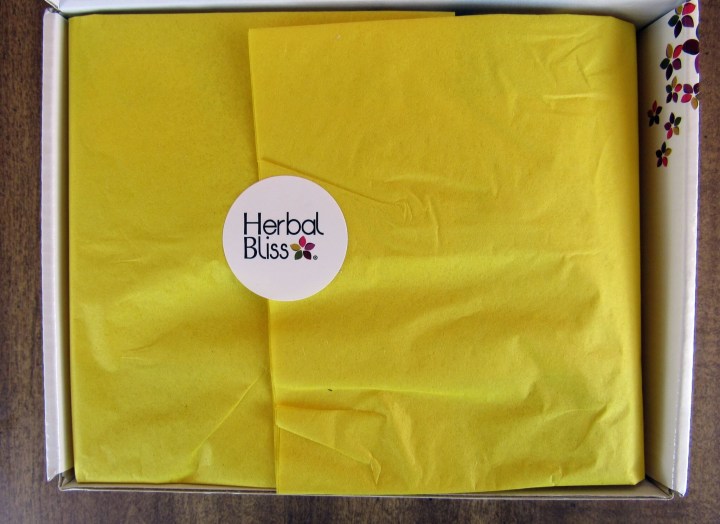 I'm always excited to see Herbal Bliss. I love herbs and look forward to seeing what new products are included in the box.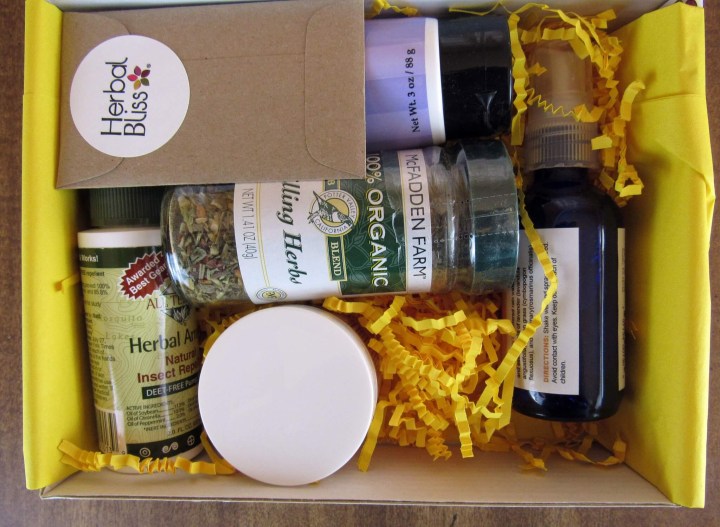 Ooh! Insect Repellent! It is a must when farming.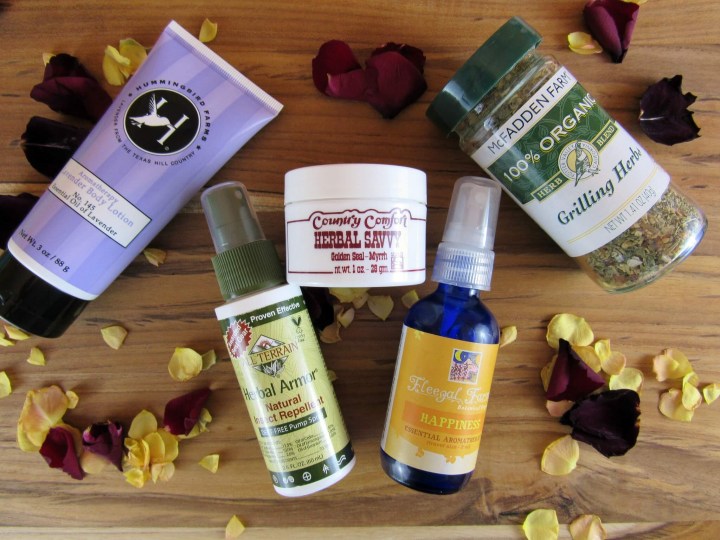 It's an outdoor theme for April! I can't wait to take a closer look.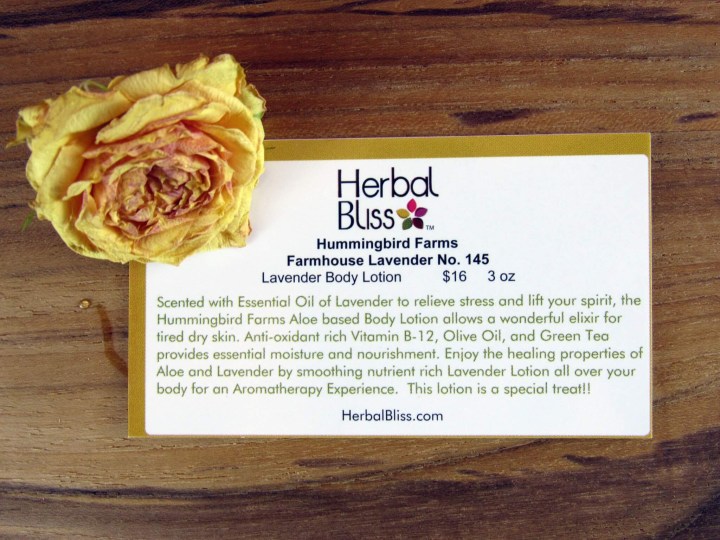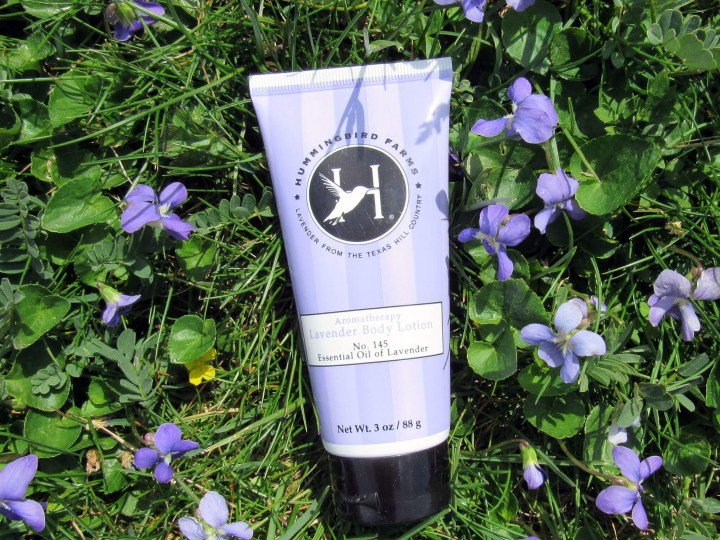 You had me at lavender. The Hummingbird Farms Farmhouse Lavender No. 145 Body Lotion ($16.00) has a wonderful lavender scent. It rubs easy into the skin. Hummingbird Farms has been growing lavender since 2003.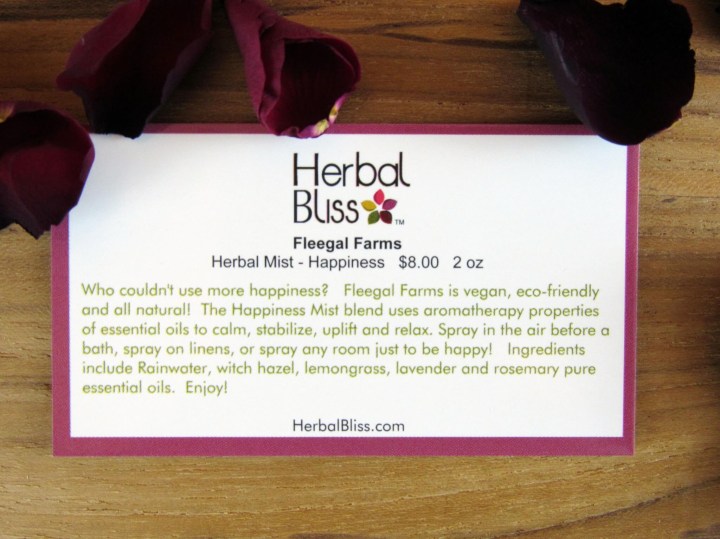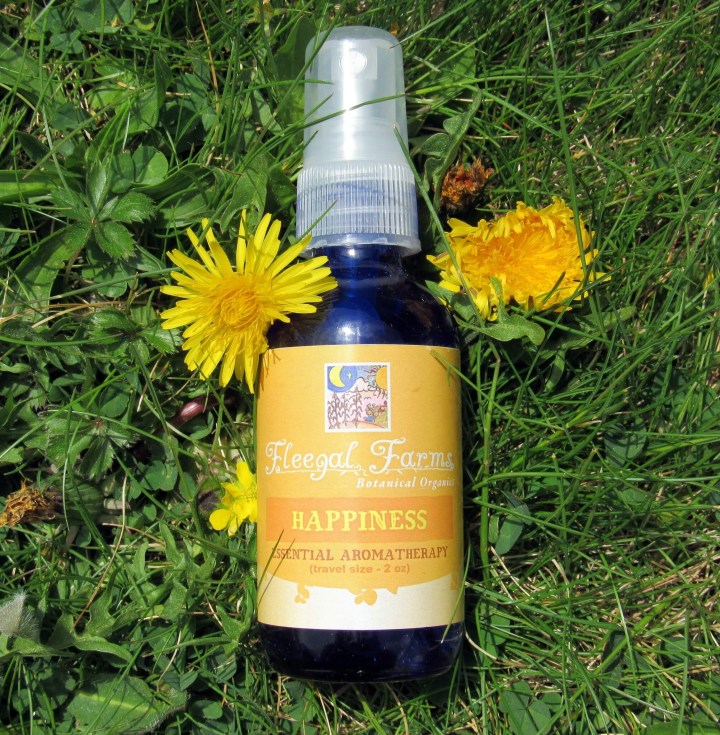 I don't know what it is about the Happiness Aromatherapy Mist, but it makes me want to lay in a field of dandelions and watch the clouds. The Fleegal Farms Herbal Mist – Happiness is an uplifting mist made out of filtered rainwater, witch hazel and a  blend of lemongrass, lavender, and rosemary essential oils. I plan to use it as a room and linen spray.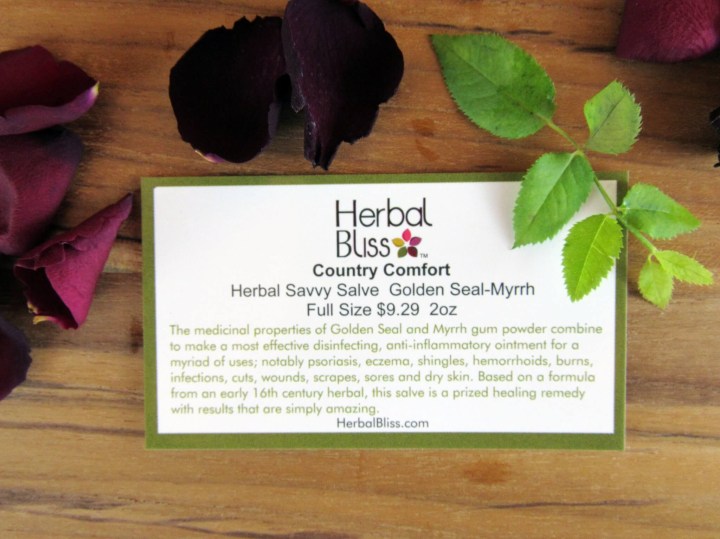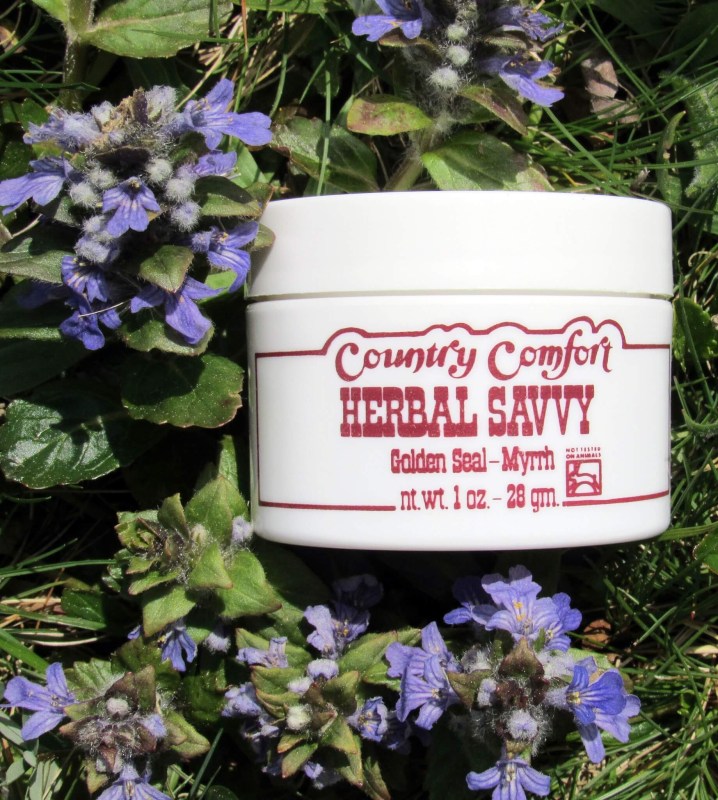 Yay for anti-inflammatory ointments! The Herbal Savvy Salve Golden Seal Myrrh ($4.65) can be used for burns, infections, cuts, wounds, scrapes, sores, dry skin, psoriasis, eczema, shingles, and hemorrhoids. The prize-winning formula is based on a 16th-century herbal recipe. I did not detect a noticeable scent. I am sure we will be using this sometime in the spring.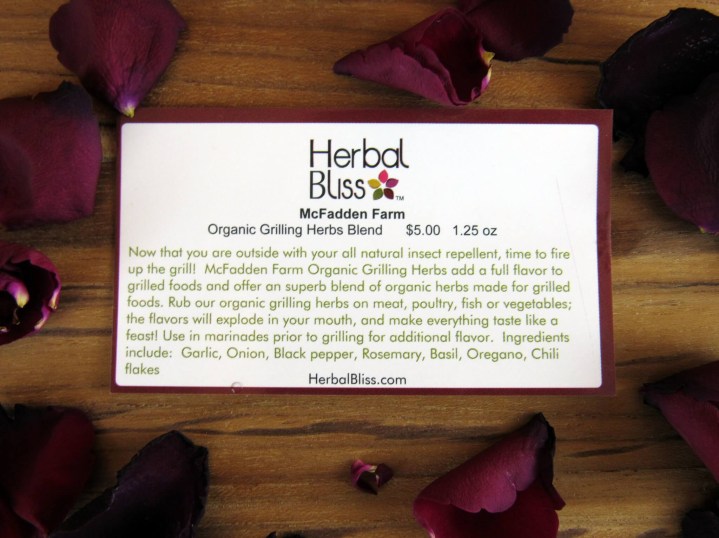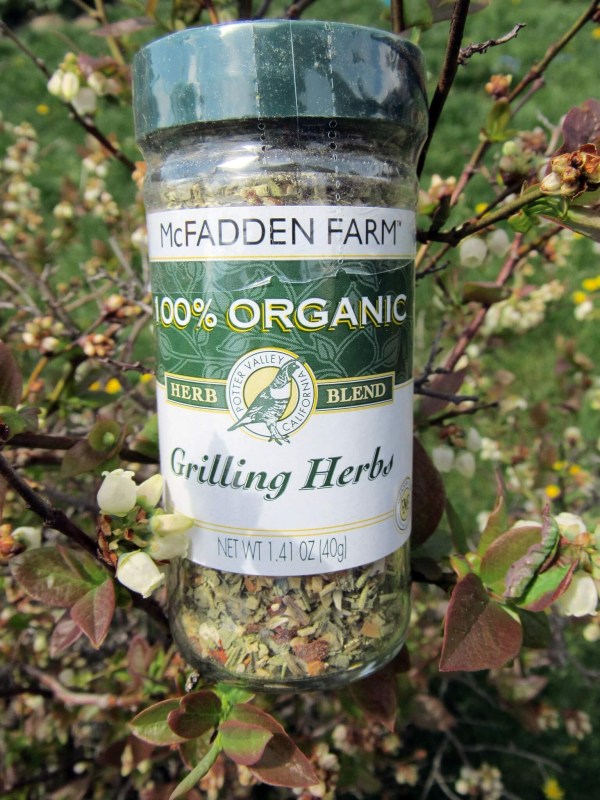 The McFaddenn Farm Organic Grilling Herbs Blend ($5.00) has an appetizing aroma. The all organic ingredients are garlic, onion, black pepper, rosemary, basil oregano, and chili. The grilling herb blend can also be used as a marinade.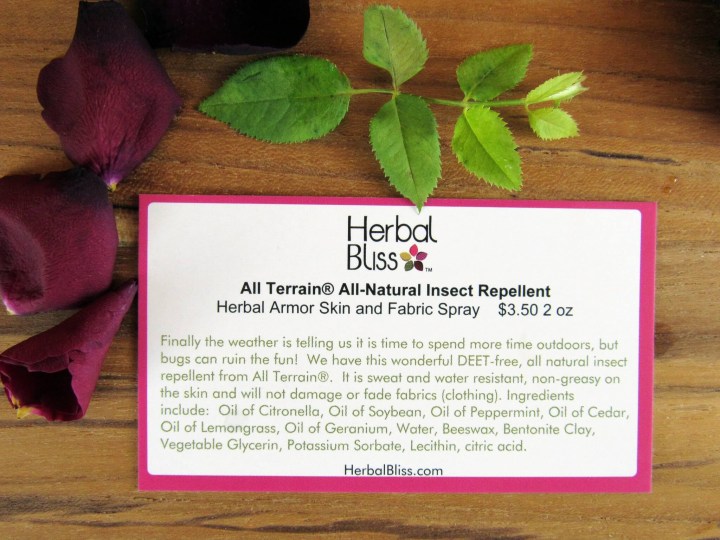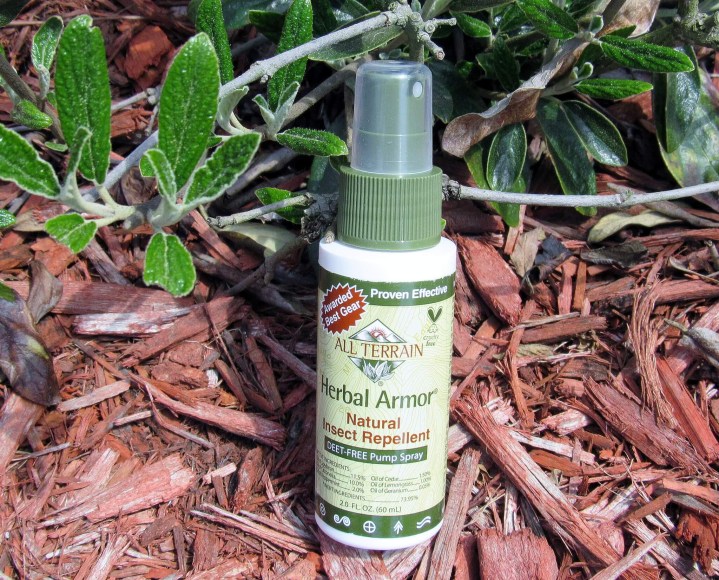 I have used the  All Terrain Herbal Armor Natural Insect Repellent ($3.50) when walking through the woods with great success. It has won "Best Gear" by  National Geographic Adventure. It is one of the few natural repellents that works against ticks. It works best when applied every 2 hours which I know can be difficult, but it is DEET-Free!
It's another great box for Herbal Bliss. The items are timely with the weather warming up and spending more outside with the bugs. I love lavender and cooking herbs. I can always use more happiness aka herbal mist spray in my life! I can't wait to use everything!
What do you think of the April Herbal Bliss box?  Let us know by sharing below!
Visit Herbal Bliss to subscribe or find out more!
The Subscription
:
Herbal Bliss
The Description
: Herbal Bliss exclusively curates assortment of high quality herbal delights. Each Herbal Bliss box includes five irresistible samples, including products to please your palate, improve your well-being, soothe your senses and bring bliss to your body.
The Price
: $25.00 per month