I am always excited to see my Gwynnie Bee box in the mail. It has been a great way for me to keep my work wardrobe interesting.  There are so many dress options!
Gwynnie Bee is a clothing rental subscription service. My body shape makes me a perfect candidate, as they specialize in sizes 10-32, and I am a 14-16.  When I started I added about 25 items to my closet (it's a lot like creating a Netflix queue back when DVD subscriptions were their main business model, except there is no specific order) and they sent me the first three that were available. They recently added a feature that lets you prioritize items, so I have some control over which items are more likely to show up. Then, when I return items they send more!
I really like that I have a lot of control – I pick the specific items that are in my closet.  I can go outside my comfort zone if I feel like it, or I can stay well within it. Overall, I put several items that would be a stretch for me in my closet, but also put plenty of items I think I will like so that any given shipment is likely to have something in it that I will wear.  
Karen Kane Embellished Cuff Dress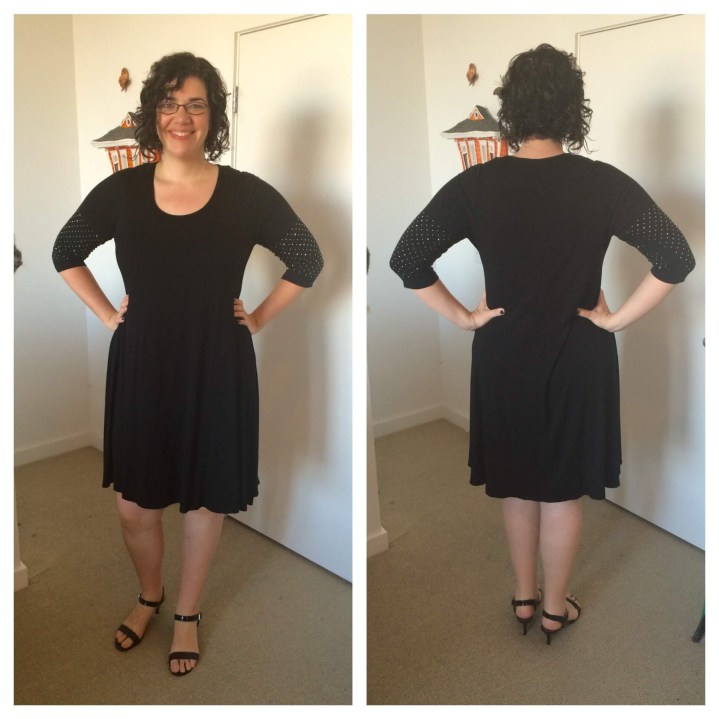 This one got worn several times before being returned.  I wanted a 1X, but they only had 2X and 0X.  The 2X showed up first.  It was a little big, but nothing a belt couldn't fix.  The 0X showed up a week or so later, but I ended up returning it because the 2X was the better option.  This dress was great – soft jersey, super comfortable.  The sleeves were nubbly.  I kept running my hands up and down them.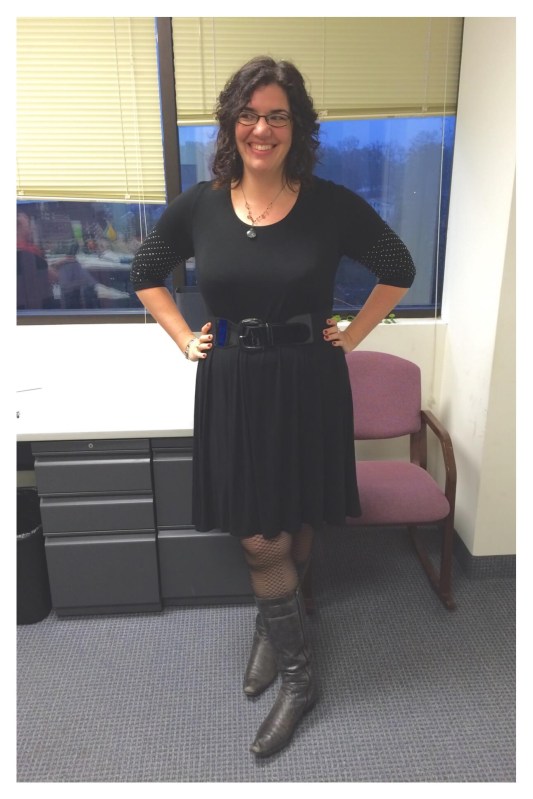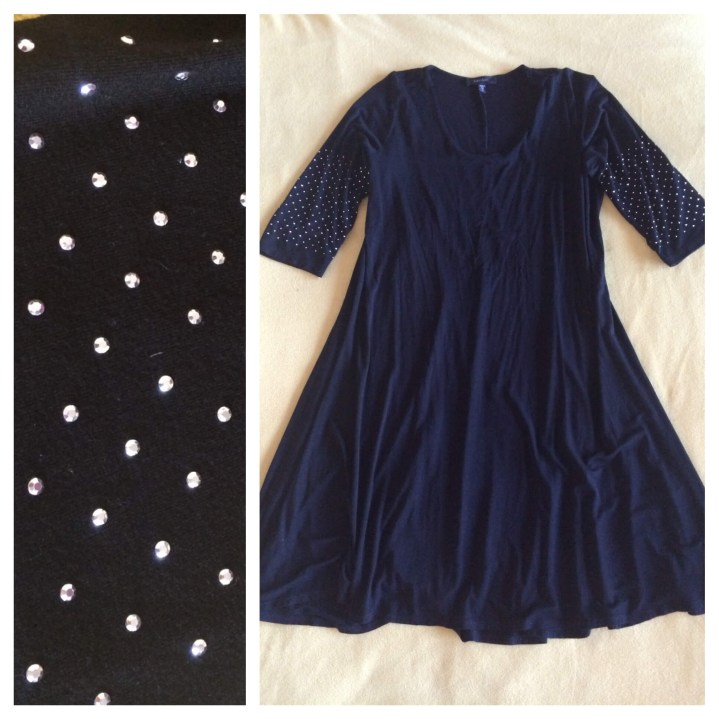 London Times Fit and Flare Dress in Black and Blue (14W)
Oh, how I wish this came in a size down.  I want it to come back to me in a few months.  But it is already a smidge roomy (nothing too bad, but if I lose any more inches, definitely too big.  The fabric is substantial but not too heavy. A nice texture to give it some depth.  Perfect for work.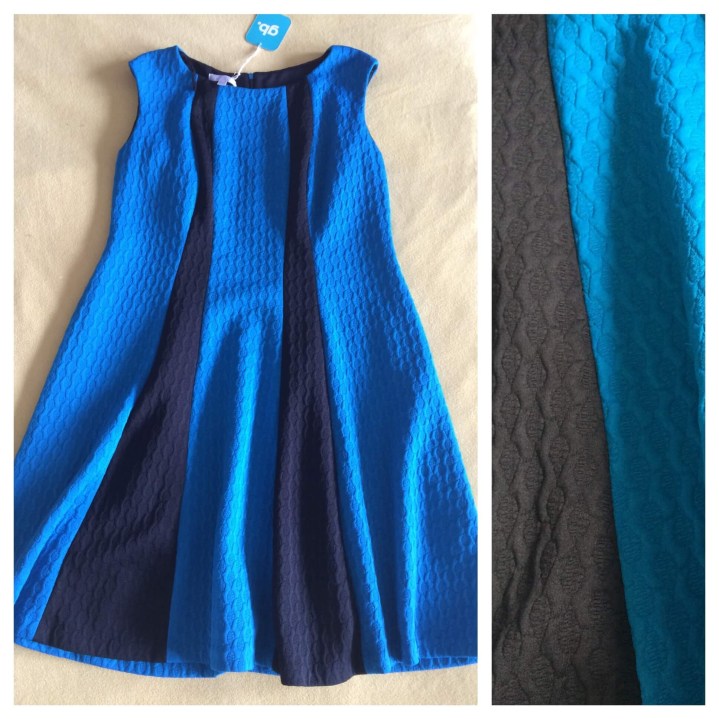 Spruce and Sage Peacock Colorblock Peplum Ponte Dress (2X)
This is a great dress, but alas, the 2X was too big.  The first pic is me pinching it back a bit, the other two are letting it hang naturally.  Again, not huge, but I like things a little more fitted.  This one was a heavier fabric with good stretch (not that I needed it).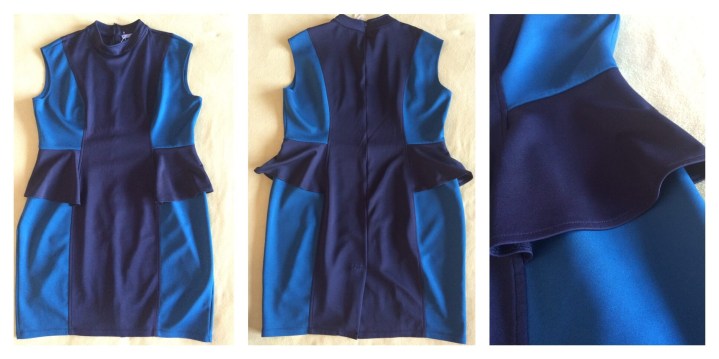 Triste Meta Check Fit and Flare Dress (1X)
For some reason, I really like this one.  The fabric was just a simple stretchy blend, but I really like how the pattern reads.  It also looks cute with a black cardigan (you'll have to trust me – I forgot to get a picture).  I wish it came with a belt, but I have my trusty black stretch belt that seems to fix all problems.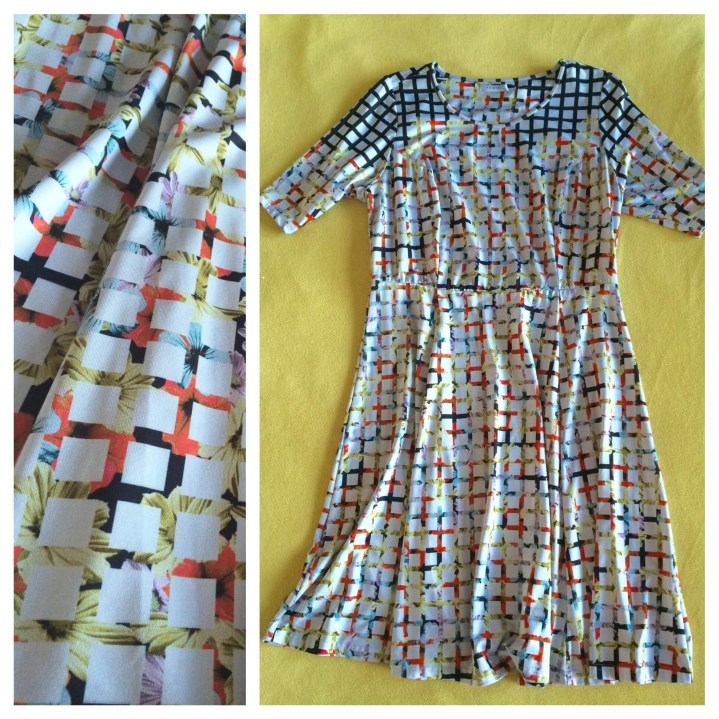 This batch of Gwynnie Bee came just in time for a work trip and had lots of good, packable options!  I am going to go check out the size of what's in my closet and take advantage of borrowing clothes while I keep losing weight (well, inches)!
Currently when you sign up for Gwynnie Bee you can get your first month for FREE, (no code needed, just use the link) which is an awesome way to just try it out and see if you love it.
Visit Gwynnie Bee to subscribe or find out more!
The Subscription
:
Gwynnie Bee
The Description
: Plus size clothing subscription rental service. Unlimited exchanges, free shipping & returns. Hot brands for curvy ladies sizes 10-32!Because this is a rental service, this is not quite a plus-size Stitch Fix. However, you can purchase the items you love, usually at a significant discount. We recommend trying it out for a month!
The Price
: $49.00 per month
The Coupon
: Currently when you
sign up for Gwynnie Bee you can get your first month for FREE
, (no coupon code needed!)
A couple things to remember (besides free laundry!):
you can mark your shipment as outgoing so your items ship out faster
you can purchase items that you love at huge discounts
use the community at Gwynnie Bee to help you select the best items for your body and the right size for that garment.
All the garments are inspected and I've never really had an issue with anything I've received in terms of condition.
 It's also worth a mention that the clothes are higher end clothes, so they all have better construction and fabric than what you might normally purchase for yourself.
The plans are as follows:

1 item/ $49 per month
2 items/ $69 per month
3 items/$95 per month
5 items/$139 per month
7 items/$179 per month
10 items/$199 per month