Feedbands delivers music to you every month in vinyl and digital download.  Your collection will grow with limited edition records you cannot get elsewhere. You have the choice each month to receive that month's artist or one of the records from the catalog.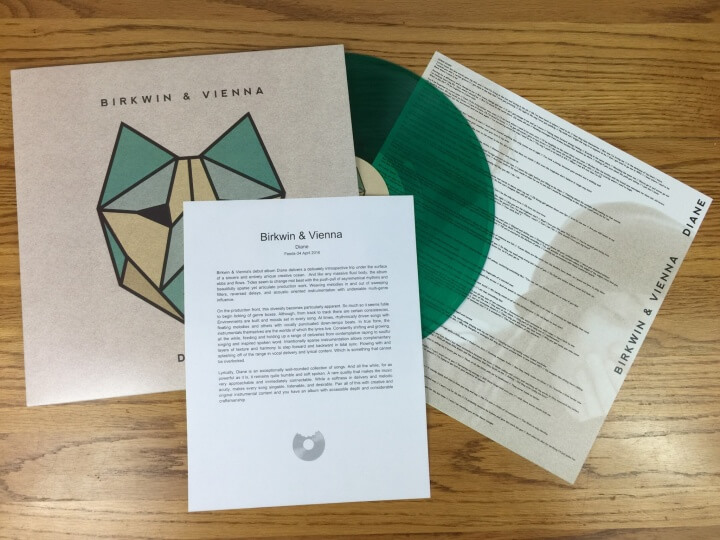 Music and more!  Learn about the artist and follow along with the lyrics while you listen to the songs. Every album that Feedbands sends out is the first pressing from an unsigned artist.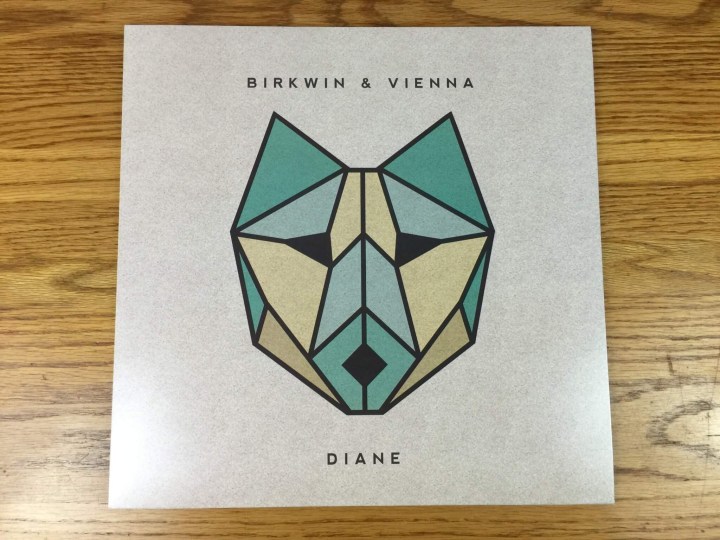 Birkwin and Vienna is the artist featured this month on Feedbands. I really enjoy the mosaic art for the album cover.  It's classy looking but has a distinct look.
The music is extremely pleasant and is good for many occasions.  The songs all have a feel of their own but also sound wonderful together.  Despite being different, the music blends together.
Birkwin and Vienna's new album is named "Diane."  This is part of a limited numbered release but you can listen to the tunes on the album's website or on Feedbands.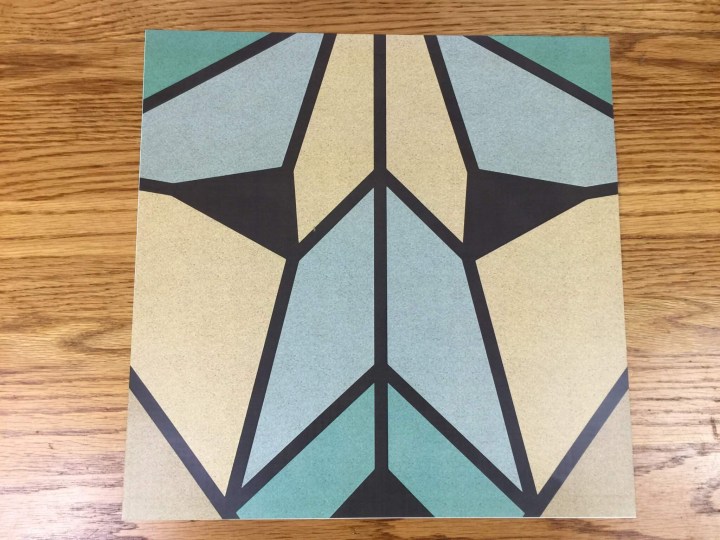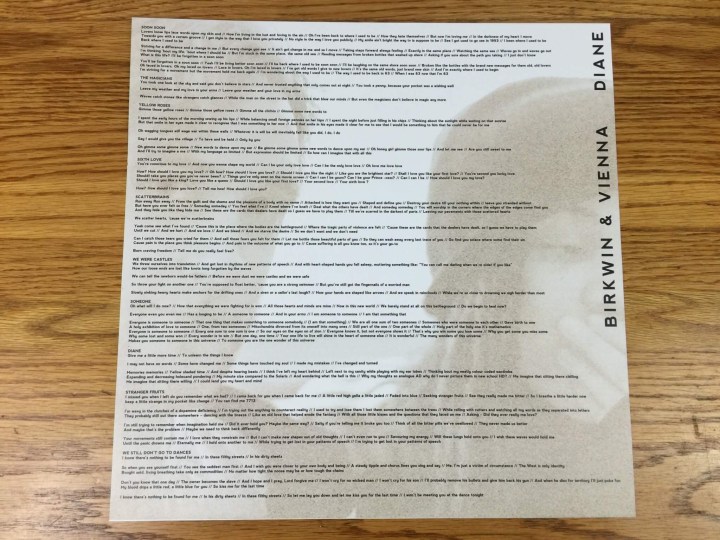 Album inserts give a bit more insight about the artist and the songs. It also includes song lyric sheets, so you'll know what the group is singing about and can follow along.
The record showed up, protected well with no warping.  Feedbands packages their music very well.  The coloring of the vinyl is a see-through green color.  I felt like that was a great touch.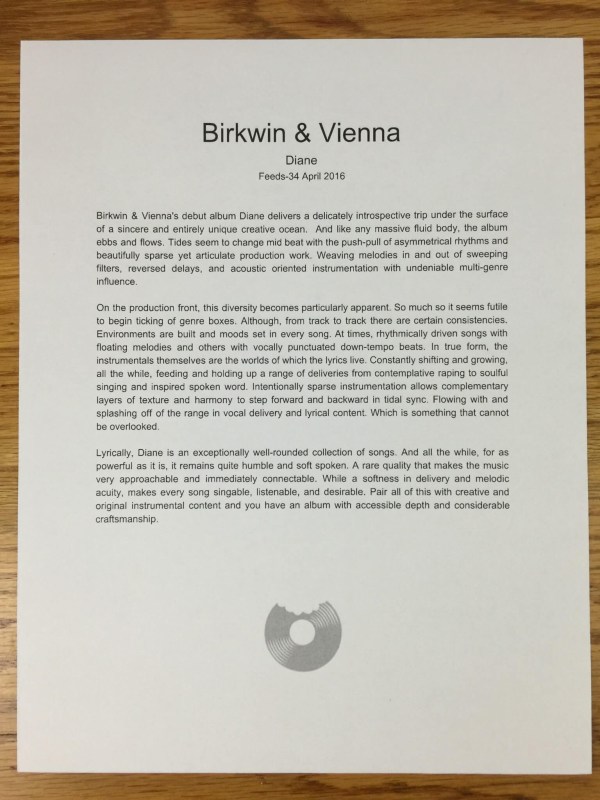 The curator's letter explains Birkwin and Vienna's path to making this album.
Birkwin & Vienna's debut album Diane delivers a delicately introspective trip under the surface of a sincere and entirely unique creative ocean. And like any massive fluid body, the album ebbs and flows. Tides seem to change mid beat with the push-pull of asymmetrical rhythms and beautifully sparse yet articulate production work. Weaving melodies in and out of sweeping filters, reversed delays, and acoustic oriented instrumentation, with undoubted jazz and hip-hop influence. All of this supporting the vessel that is Vienna's voice. Like a ship in the night or on the horizon of a setting sun, the duo navigates the rhythmic waters and harmonic tides of instrumentation, delivering you to a distant land that feels all too much like home.
Feedbands does a great job explaining the thought process behind choosing and curating their music.  Be a part of it as there truly are limited copies.
Feedbands is a fantastic service!  The vinyl arrives at your home in incredible condition and it's really great to get limited edition music – and to feed the bands! Feedbands also offers a $4.95 per month digital only option if you don't have a record player.
Visit Feedbands to subscribe or find out more!
The Subscription
:
Feedbands
The Description
: Get a killer record delivered to your door each month. Crowdsourced subscription vinyl.
The Price
: $25.00 per month