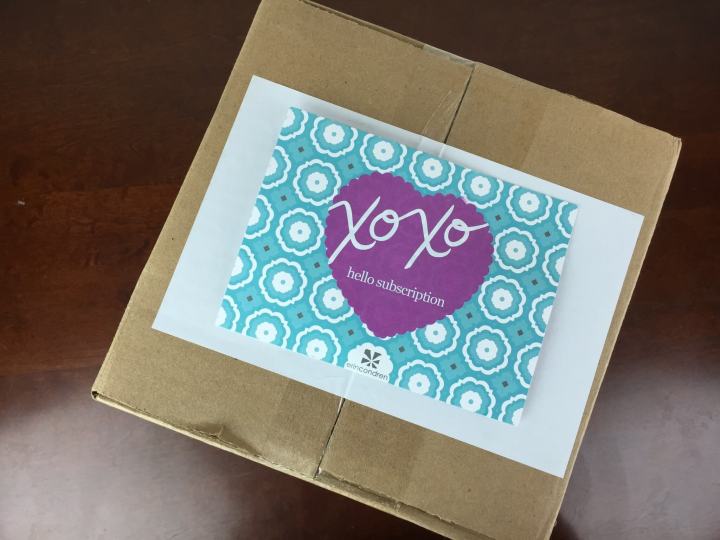 Grove Collaborative (formerly known as ePantry) is an eco-friendly subscription service that allows you to quickly pick your favorite high quality cleaning and household supplies and set up a customized schedule for their shipment to you. Grove Collaborative carries a variety of brands including Method, Mrs. Meyers, Seventh Generation, Preserve, and more, including their own house brand.   If you're like us, you hate shopping for cleaning and healthcare products at the grocery store (it's just too much!).  Our family loves this service because we can do all "that" shopping not at the store.
Grove Collaborative says: "Grove products were a large part of the inspiration for our rebrand and you will see even more great products added to our line up, which are ethically sourced, make a positive difference to the world and are as beautiful as they are functional." I'm excited to see what they cook up in the future!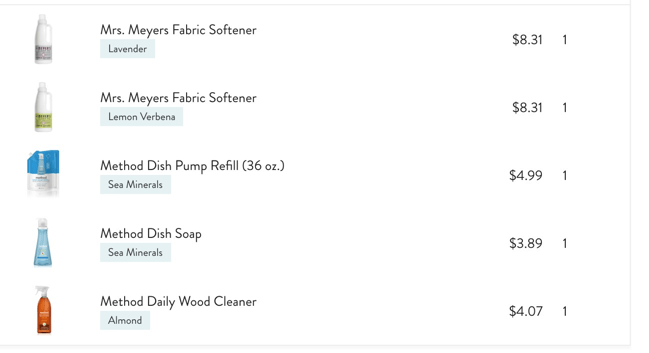 You'll pay the cost of the products (you can see the details on every product on the Grove Collaborative site), plus a $2.99 shipping charge. ePantry has an automatic shipment feature plus a system to calculate exactly how much you need. For $39.99 you can join the VIP program and get free shipping for the year plus a free gift every quarter.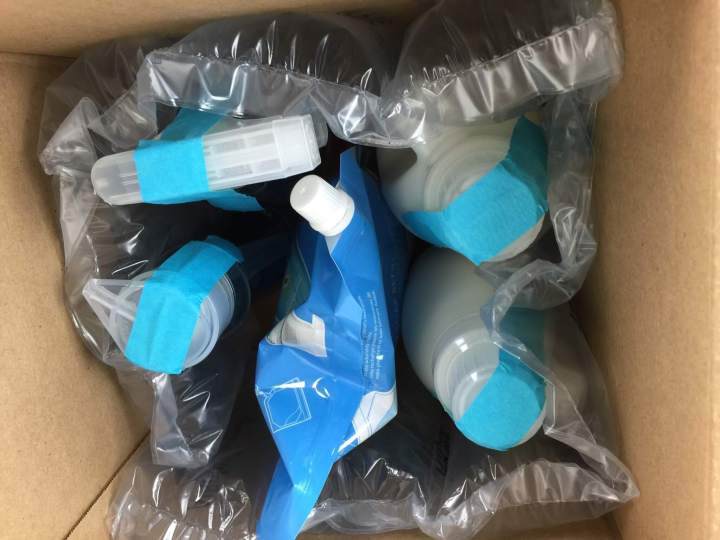 The care given to packing the items is always impressive.  Caps are taped to avoid unintentional openings, and bubbles and other materials are well-deployed.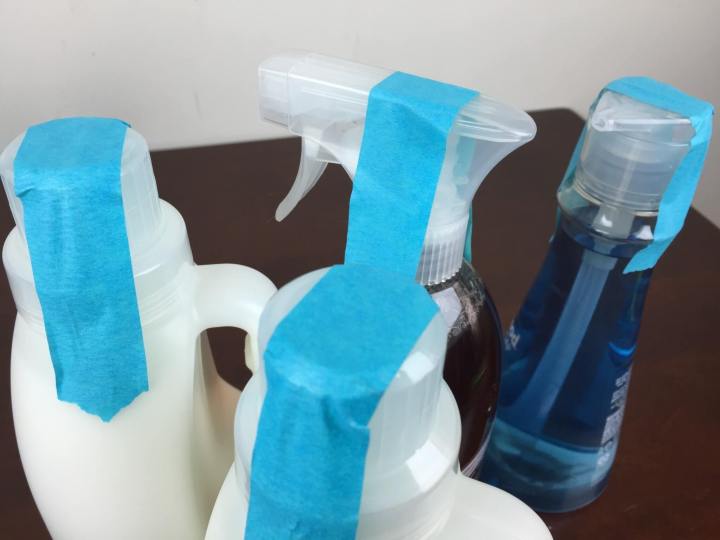 Grove Collaborative is a B corporation and they carbon offset all their shipping and uses recycled materials wherever possible. We love that everything is packaged to ensure it doesn't leak. When you start with Grove Collaborative all you need to do is take a super quick quiz so they can create a suggested bundle for you, but you can customize it as much as you'd like.  See our complete Grove Collaborative/ePantry walkthrough here!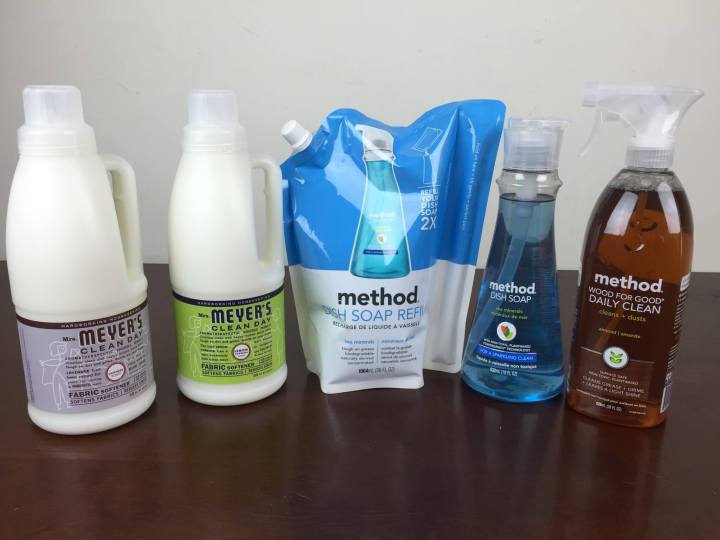 Everything in our box!
Mrs. Meyer's Clean Day Lavender Fabric Softener ($7.99):  We love Mrs. Meyer's — just a splash softens a whole load, and we love the scents.  The lavender is one of our favorites, as it has the beautiful, calm scent of lavender, and the fragrance is gentle and doesn't smell like a perfume or cleaner.
Mrs. Meyer's Clean Day Lemon Verbena Fabric Softener ($7.99):  We like this energetic fragrance as well.  The grassy citrus note of the verbena and the bright lemon are a super combo for opening your eyes and getting you going.
Method Wood For Good Daily Clean Almond ($5.99):  My favorite product from ePantry, as we have a large, multi-leaf teak table that gets heavy use from the kids and needs constant cleaner.  This is gentle on the wood, works well for getting all the sticky and greasy stuff off, and it has a nice almond scent — I like to use it shortly before we have visitors, as it freshens the whole room and smells like we are baking biscotti!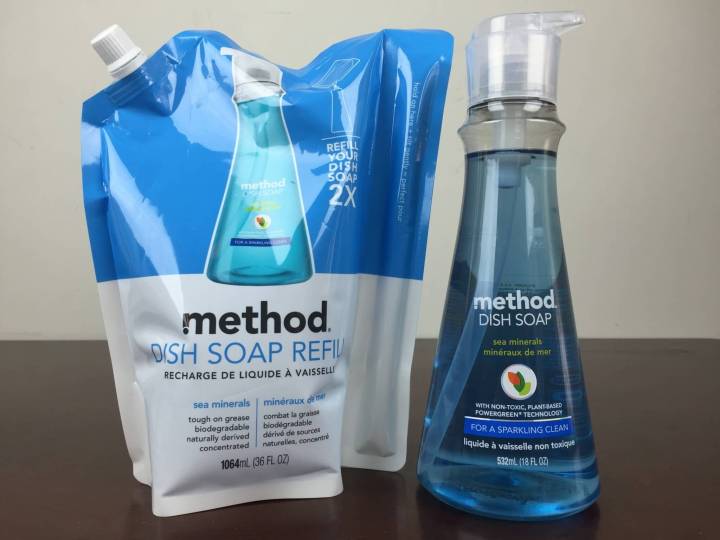 Method Dish Soap Refill Sea Minerals ($5.99):  This handy pack is environment-friendly and gives you two refills of the pump bottle.  I like the handle feature — it is a air pocket, so it adds a rigid pouring aid without adding material.
Method Dish Soap Dish Pump ($3.99):  The pump is great for keeping next to the sink.  A couple squirts onto a scrubby covers a sink full of dishes and makes quite a bit of suds.  They have several scents to choose from — this one is unique sea-faring scent, and a great alternative to citrus, fruit, and flowers.
Grove Collaborative/ePantry is our go-to for dishsoap and fabric softener in particular.  We find that we never have the time to make it to the "get cleaning stuff" part of our shopping trip, and it really fills that gap nicely.  Plus we get our stuff delivered according to our own personal use schedule, which really isn't all that often. As noted by commenters on our reviews – this subscription is particularly great if you don't have access to these items in your normal shopping routine. You may fare better at Target. We're still waiting for the promised new GC branded items, which we'll obviously review when they're launched!
Visit Grove Collaborative to check it out and personalize your own subscription You can get a free $10 credit plus a free Mrs. Meyer's hand soap when you sign up.
The Subscription
: 
Grove Collaborative
The Description
: Flexible household product subscription service. Choose from Method, Mrs. Meyer's Clean Day, Seventh Generation cleaning products and add on TP, paper towels, and trash bags.
The Price
: Varies with item selection
The Coupon
: Get $10 off your first order when you sign up plus a free bonus item!
Use this link to activate
!