Disney's Tsum Tsum Subscription Box is a monthly subscription box with 2 official Tsum Tsum plush. The subscription includes one small plush and coordinating mini plush Tsum Tsum that is exclusive to the subscription delivered right to your doorstep for $24.95.  The small plush size is a new size and not exclusive to the subscription (but currently only available in this box), but the mini will always be an exclusive to this box and not sold anywhere else.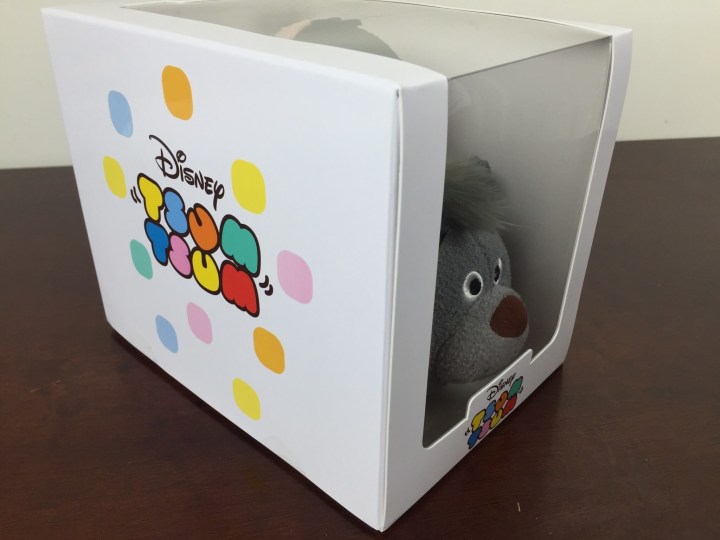 FYI – this box ships in an outer cardboard box. It's a super cute box and you could totally build a whole Tsum Tsum house from them if you wanted to!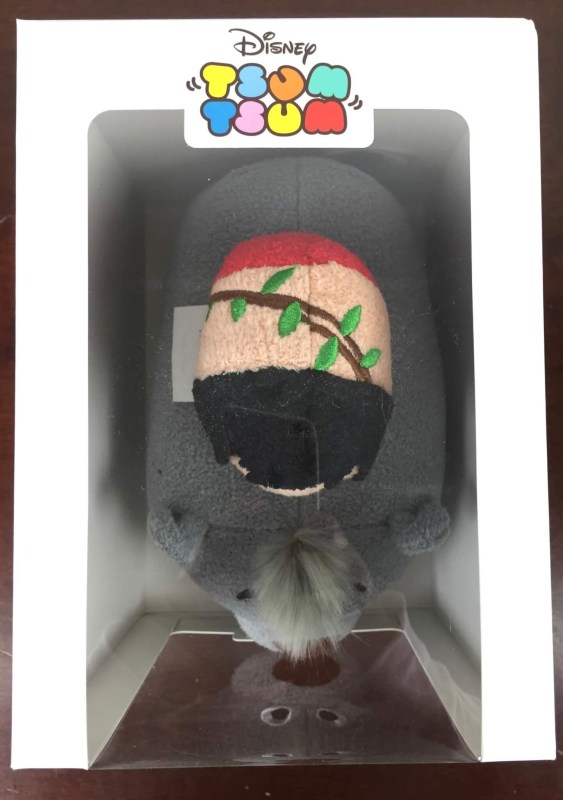 This month's box includes characters from The Jungle Book!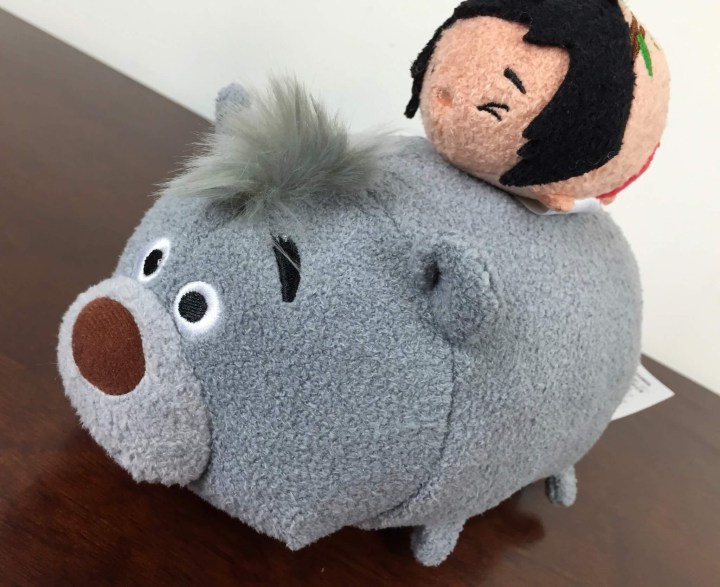 It's Mowgli and Baloo! What a cute team! It's also perfect timing for the live action release of The Jungle Book!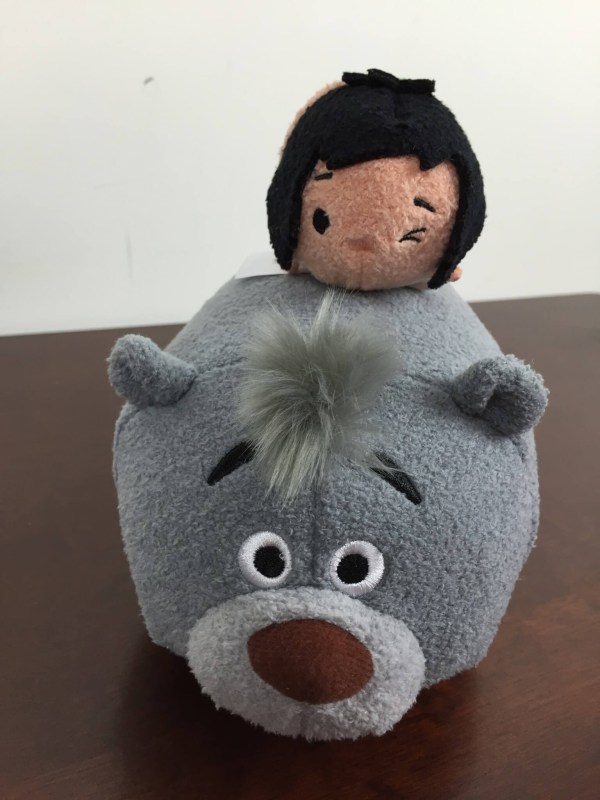 The Tsums come stacked together by clothing tags and also to the tray inside. I really wanted to keep them together this month because Mowgli always rides on top of Baloo, but I'd never hear the end of it from the kids, so I snipped them apart.
Mowgli: He has the cute little Tsum wink and a full head of hair!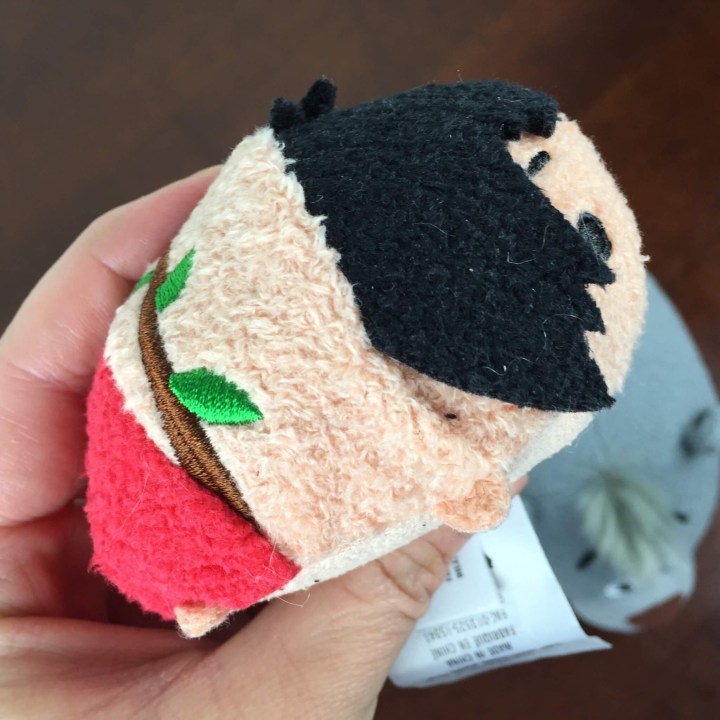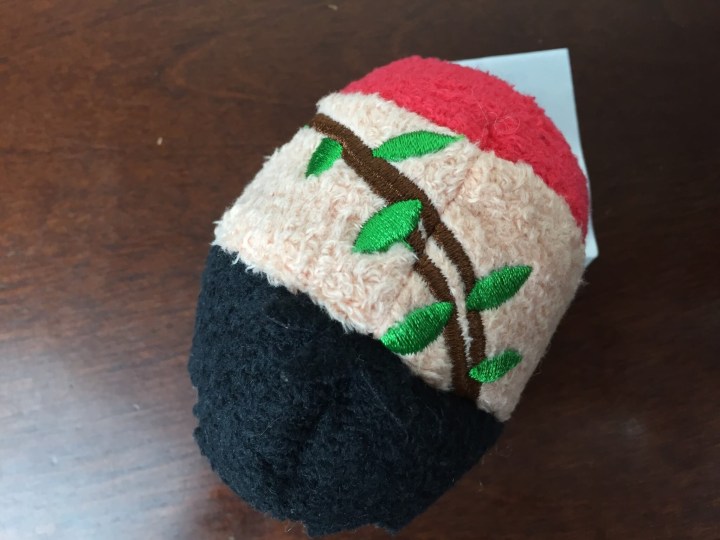 You can see that his bottoms are appropriately covered and he has a nice jungle vine embroidery.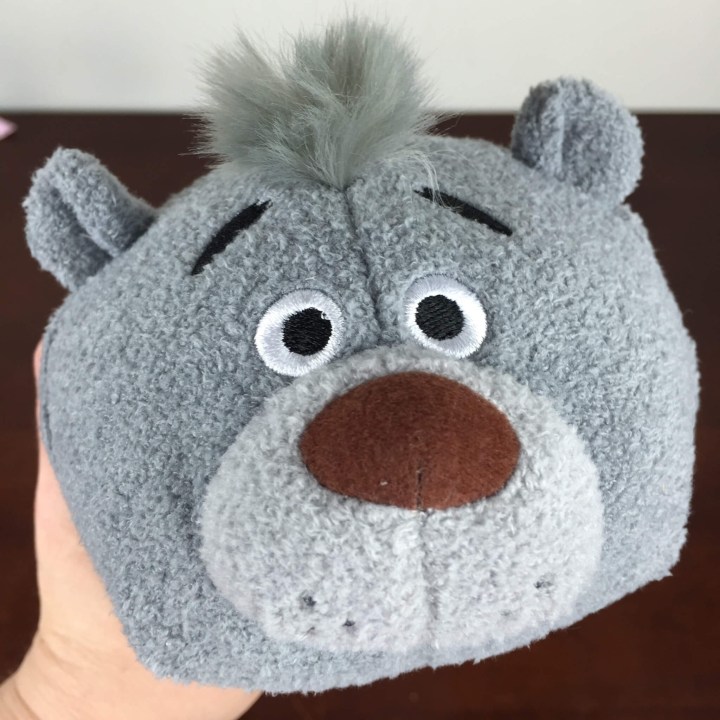 Baloo! This is my favorite. I love his hair and his expression.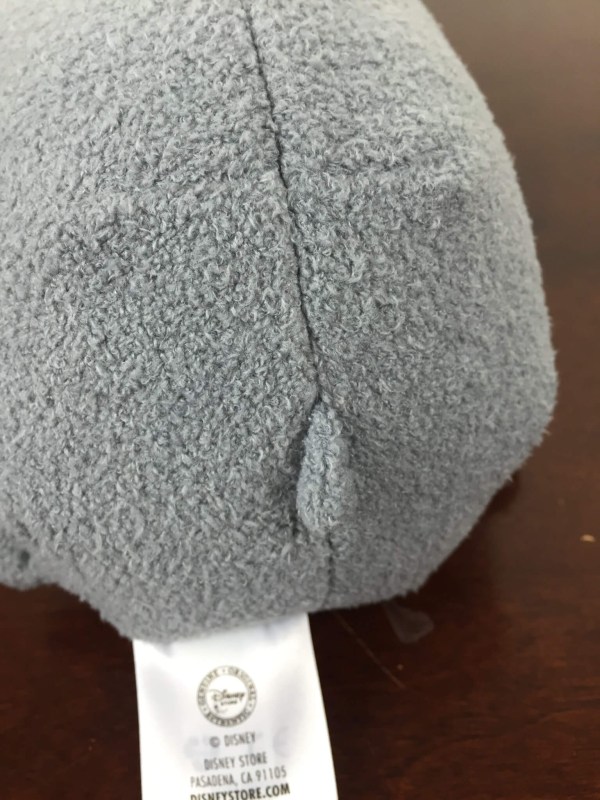 And his cute little tail!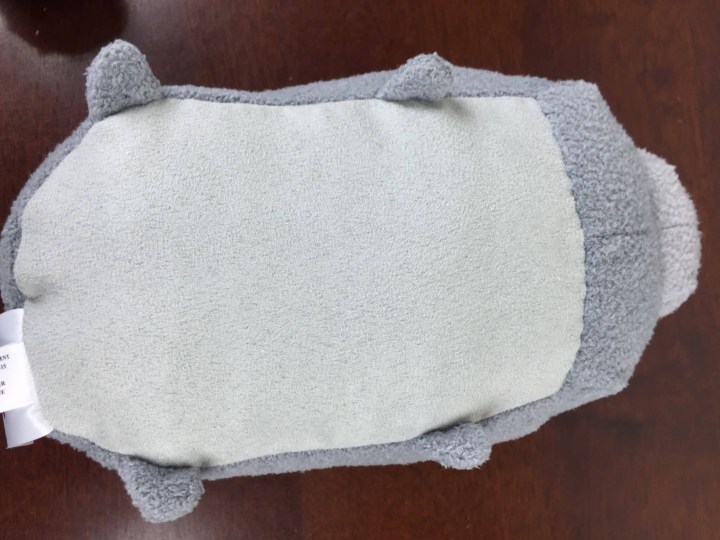 This is not a high value subscription but it's a fun way to get new Tsums! The medium size is normally $12.95 and minis are $5.95. If small ends up retailing for $10.95 the value will only be $16.90, so you pay a nice premium for the box. This box is really for the diehard Tsum Tsum collector and/or trader (and some of them are super hard to find!) or anyone who just wants a fun adorable surprise. I have a fairly extensive Tsum Tsum collection (for a casual collector) and so do my kids. We all love them.
FYI – if you check out with your Disney Visa and spend $50 you'll save 10% on your order with code DRVCMEMBER. I am sure it only applies to the first order. You can also check out all our Disney Park Pack: Pin Trading Edition Reviews or everything Tsum Tsum at the Disney Store, or more photos of the outside of the box in our initial Disney Tsum Tsum Subscription review.
Visit Disney Tsum Tsum Subscription to subscribe or find out more!
The Subscription
:
Disney Tsum Tsum Subscription
The Description
: Each month a stack-staculer parcel will arrive at your doorstep. Receive one small plush and a coordinating subscription exclusive mini plush !
The Price
: $24.99 per month