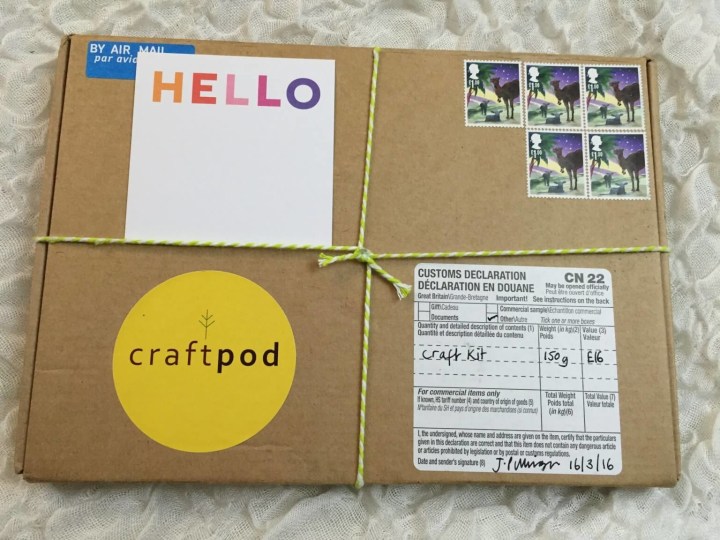 CraftPod is a quarterly seasonal crafting subscription, sampling a little bit of everything with some fun projects! Admittedly, my crafting level is considered 'beginner' so I was a little bit nervous to open this.
The owner, Jo, sent along a sweet message with the spring box! It's always really fun to read the reasoning and inspiration behind a box's theme.
I love their logo, by the way. The custom sticker really brings cohesiveness to the packaging!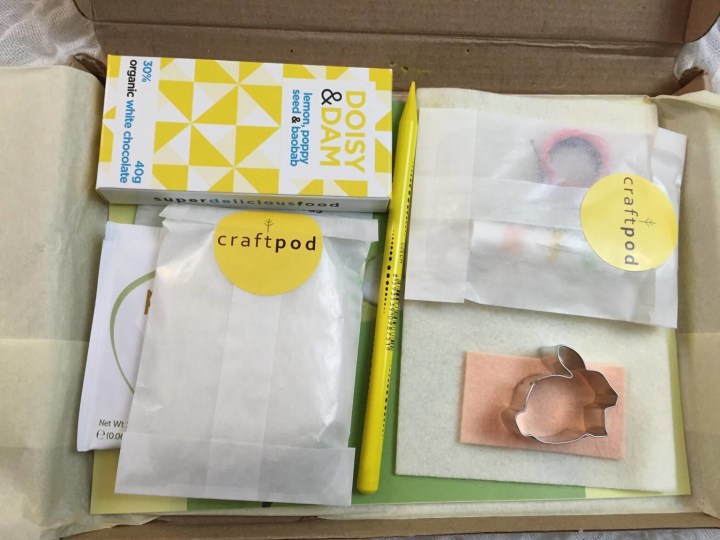 The yellow and green just screams 'spring!' at me. I love it.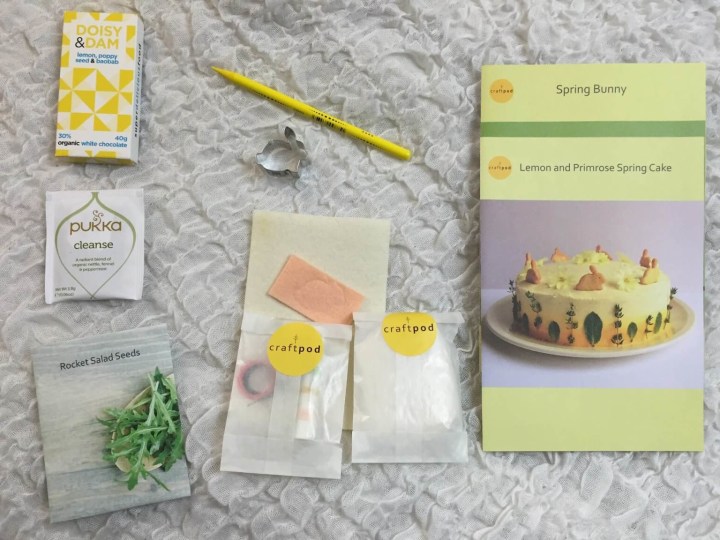 Here's everything that was included in the package.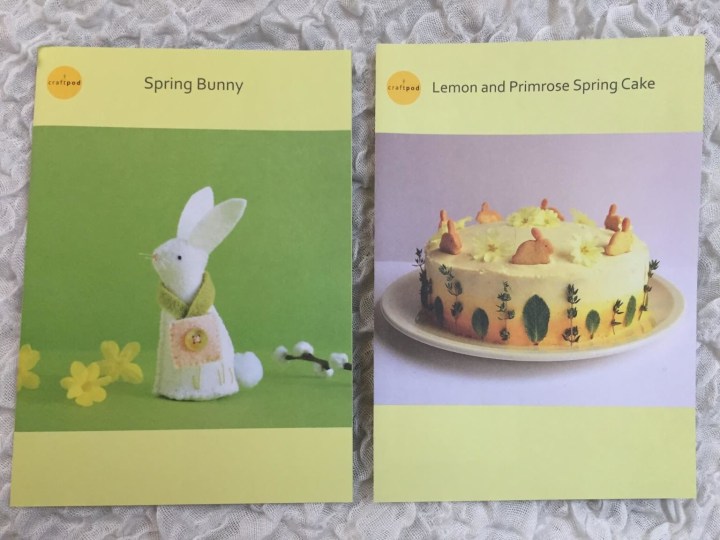 I wanted to show the instruction booklets separately just because of how high-quality they are! This sort of thing is essential for any sort of crafty box.
The instructions are clearly written with lots of pictures!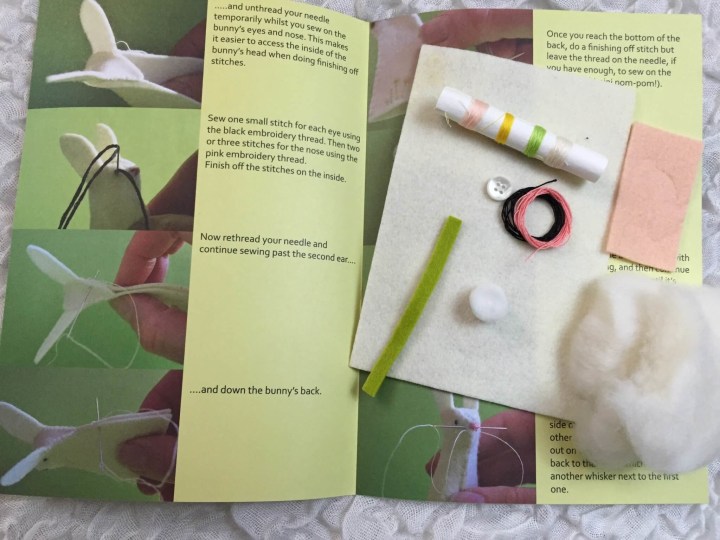 The box includes absolutely everything you need to make a little stuffed bunny rabbit, right down to the needles you need. I am not great with sewing (my eyesight is similar to that of a 90 year old woman) but one of my coworkers loves projects like this! This subscription would be right up her alley, actually.
There's also a gardening project! Rocket salad is an edible plant you can use for salads or even to garnish cakes much like the Lemon and Primrose recipe that was included. I've always wanted to try growing my own herbs and greens so I'm excited to plant these and watch them sprout! The bunny cookie cutter is also included for that project. And the yellow coloured pencil is perfect for highlighting recipes or notes!
[Note from Brandy: Rocket = Arugula!]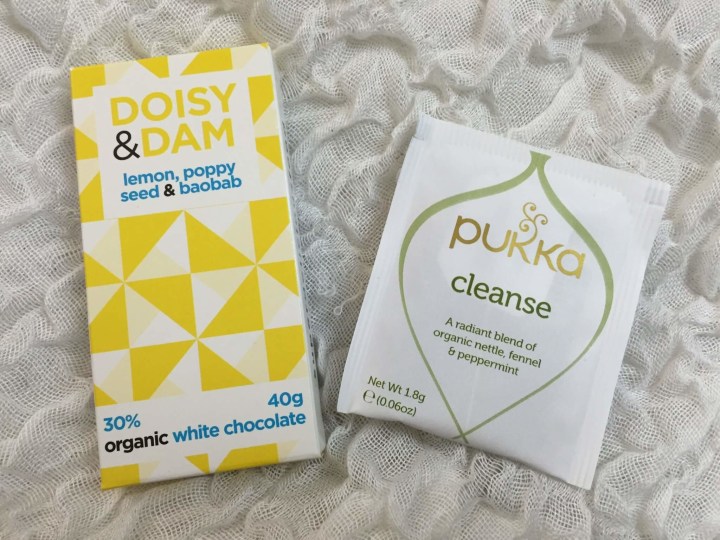 Doisy & Dam Lemon, Poppy Seed, & BaoBab Organic White Chocolate Bar
Pukka Cleanse Tea Bag: a blend of organic nettle, fennel, & peppermint
Some treats were included as well — this little chocolate bar is actually pretty hefty! These are perfect to enjoy during your crafting sessions!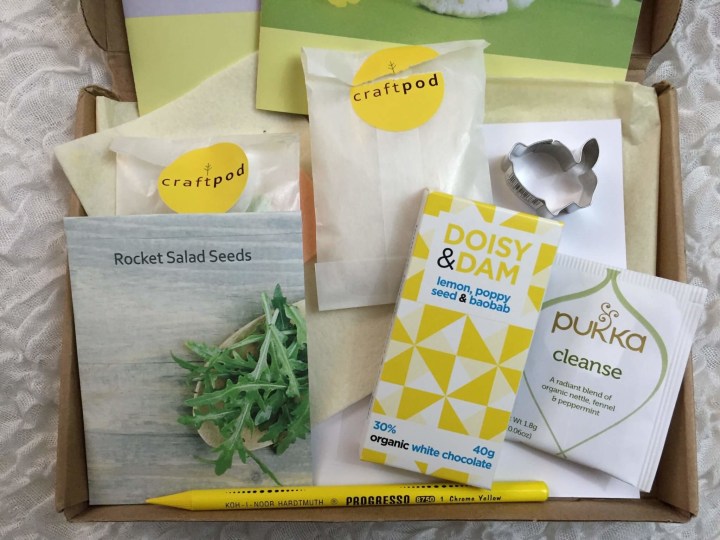 Craftpod's Spring box was a lot of fun to pore through! One of the projects is a bit too advanced for me, but it inspired my inner green thumb and baker, so I am definitely going to have to try and up my crafty skill! If you or a friend are the crafty sort, this box would be so much fun to receive throughout the year!
FYI – This box ships worldwide from the UK. The box is £16 plus shipping (£20 to the US) and fits in a letterbox.
Visit Craftpod to subscribe or find out more!
The Subscription
:
Craftpod
The Description
: A quarterly, creative subscription box, delivered at the start of each season, containing sewing, baking and other seasonal, crafty surprises. Original designs inspired by nature and the seasons…all in one exciting package!
The Price
:£16 plus shipping per quarter