The Cozy Reader Club is a new monthly book subscription that is much more than a book subscription.  Each month you will receive a recently released women's fiction novel, artisanal coffee, tea or hot chocolate, a beautiful handmade item, and gourmet handcrafted treats. Sounds amazing to me!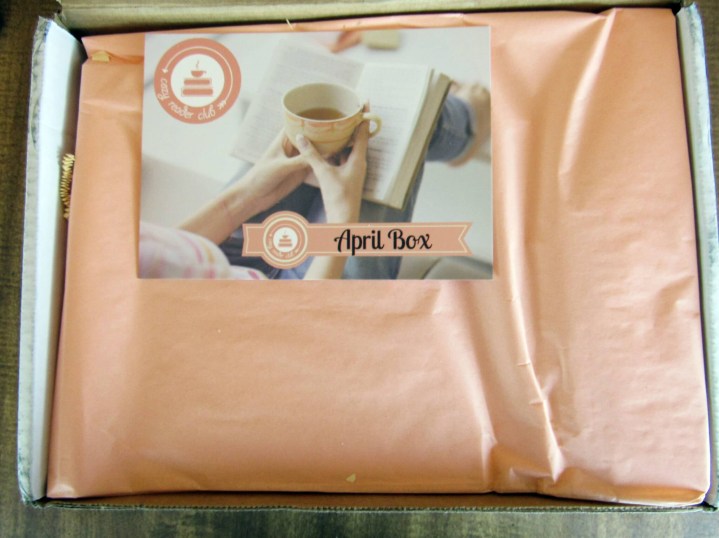 Yay! The April box is here. I can't wait to see what is under the tissue paper! I've been enjoying their selections.
Honey and tea. Hmm. I am sensing a theme!
The information card layout has changed since March. I prefer the font from March, but like the amount of information provided on the April information card.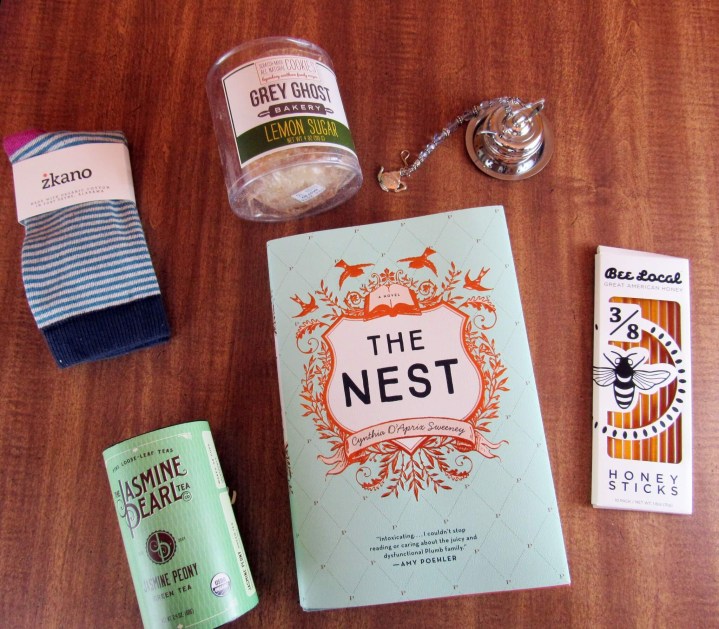 The April box looks amazing. I like how the items compliment each other.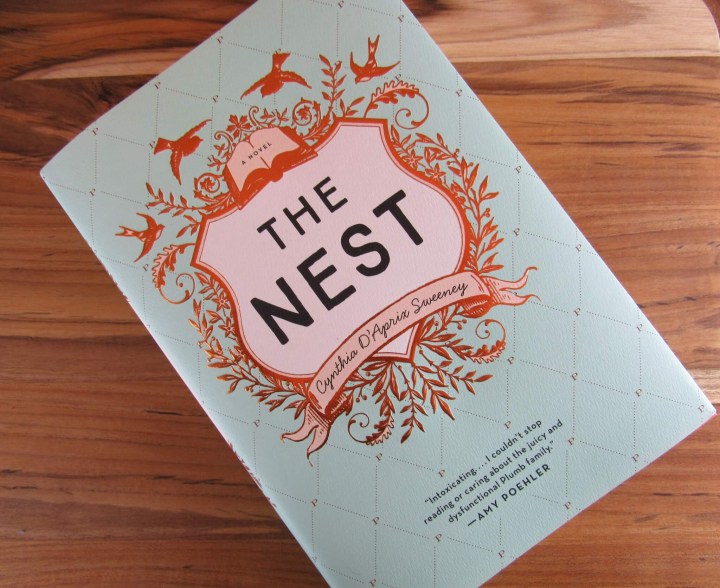 The April book is The Nest, by Cynthia D'Aprix Sweeney ($14.57 on Amazon, $26.99 Retail Price).
A warm, funny and acutely perceptive debut novel about four adult siblings and the fate of the shared inheritance that has shaped their choices and their lives.
Every family has its problems. But even among the most troubled, the Plumb family stands out as spectacularly dysfunctional. Years of simmering tensions finally reach a breaking point on an unseasonably cold afternoon in New York City as Melody, Beatrice, and Jack Plumb gather to confront their charismatic and reckless older brother, Leo, freshly released from rehab. Months earlier, an inebriated Leo got behind the wheel of a car with a nineteen-year-old waitress as his passenger. The ensuing accident has endangered the Plumbs' joint trust fund, "The Nest," which they are months away from finally receiving. Meant by their deceased father to be a modest mid-life supplement, the Plumb siblings have watched The Nest's value soar along with the stock market and have been counting on the money to solve a number of self-inflicted problems.
It is a popular book this month! I read the book in March and liked it. It took me some time to warm up to the characters, and then I became invested in their personal growth. I will pass the book onto my sister.
Ooh! It made my day to see organic socks! The  Zkano Organic Cotton Socks in Olive-Striped Aqua Orchid ($16.00) are a wonderful surprise. The socks are made in a family owned and operated mill in Fort Payne, Alabama. They use combed organic cotton and low impact dyes to create the socks. I will be wearing them later this week.
The Jasmine Pearl Tea Company Jasmine Peony Organic Green Tea ($12.00) is a romantic tea. From the website:
Hand-plucked green tea is carefully blended with intensely fragrant night-blooming jasmine flowers, which are allowed to open and infuse the dry tea with their heady, sweet aroma. The spent blossoms are removed the following morning and the process is repeated until the tea reaches the desired level of jasmine flavor. Jasmine Peony can be steeped up to three times, each producing an excellent cup of tea.
It has a lovely jasmine scent. There are directions on the website on how to prepare a cold tea and a hot tea making it an excellent choice regardless of the outdoor temperatures.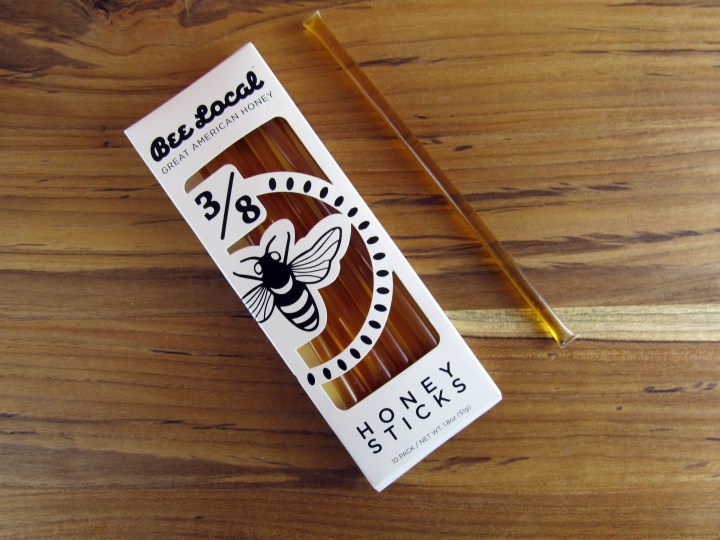 The Bee Local Honey Sticks ($4.00) is a raw, unfiltered USA honey. It's a single origin honey from bees pollinating wildflowers. It's the perfect thing to add to the tea or to eat. I had a stick and found it to be delicious.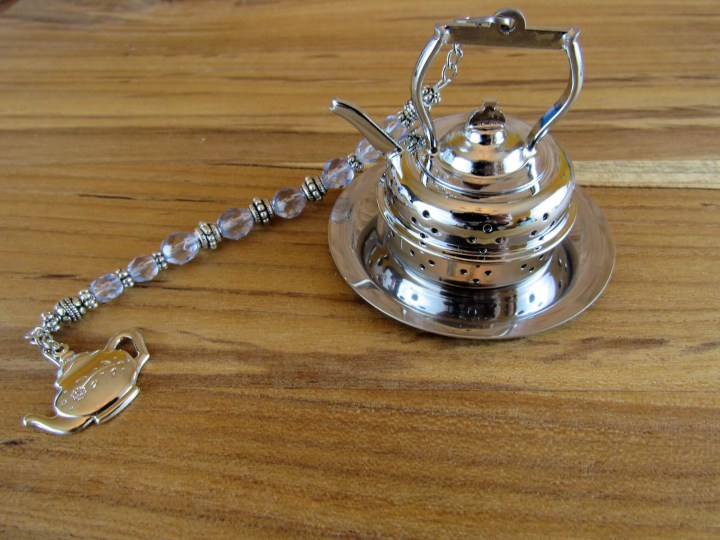 The Beaded Teapot Tea Infuser by AlmostNecessities ($14.98) is a beautiful way to prepare a cup of tea. It's my favorite item in the box. How can you not smile at such cuteness?
Yummy! I am excited to see Grey Ghost Bakery Lemon Sugar Cookies ($4.99) which has a reputation in the sub box world for being delicious.. It is baked with candied lemon zest and hand-topped with pearlized sugar. The cookies tasted fresh, were soft, and had the right combination of lemon and sugar. There may or may not be any left.
Once again I am impressed with the Cozy Reader Club. The items flow together creating an enjoyable reading experience signifying care in the curation of the box. The items are of excellent quality.  I anticipate reading the book each month. The Cozy Reader Club  comes in right at the price of the box depending on the Amazon price for the book. Be sure to use the COZYREADER coupon to save $10.00 for life!  It's still a great value because most book subscriptions don't meet the cost of the box.
Visit Cozy Reader Club to subscribe or find out more! Save $10 off every month in your subscription! Use coupon code COZYREADER. This code expires 4/30!
The Subscription
:
Cozy Reader Club
The Description
: Cozy Reader Club is a monthly subscription box service delivering cozy reading straight to your door! In each box, you'll discover a recently released women's fiction novel, artisanal coffee, tea or hot chocolate, beautiful handmade items and delicious gourmet treats. Treat yourself to some "me" time.
The Price
: $64.95 per month