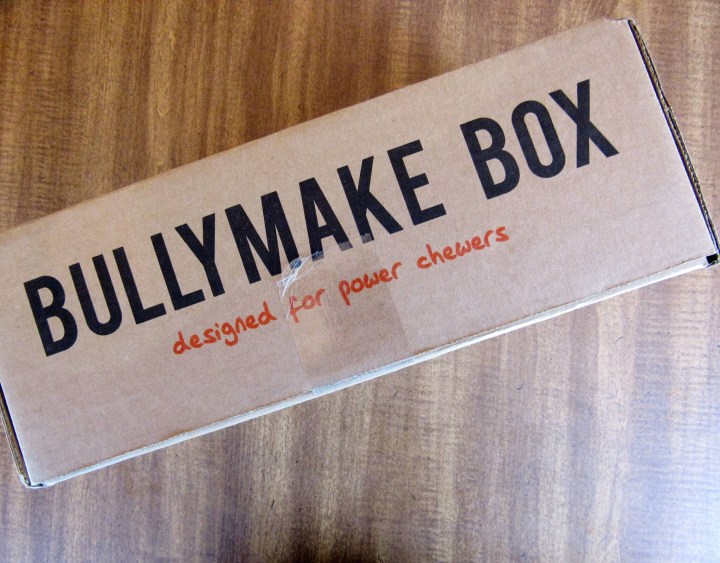 BullyMake Box is the monthly box for power chewers! No plush toys in this subscription! Each box comes with 5-6 toys and teats for your dog. Have more than one dog? Add an extra toy for an additional $9.00 a month. Be sure to fill out the additional information section when checking out. There are four options for allergies including a toy only box. Also, select the weight of your dog which starts at 10 pounds and continues with 10 pound increments to 200 pounds.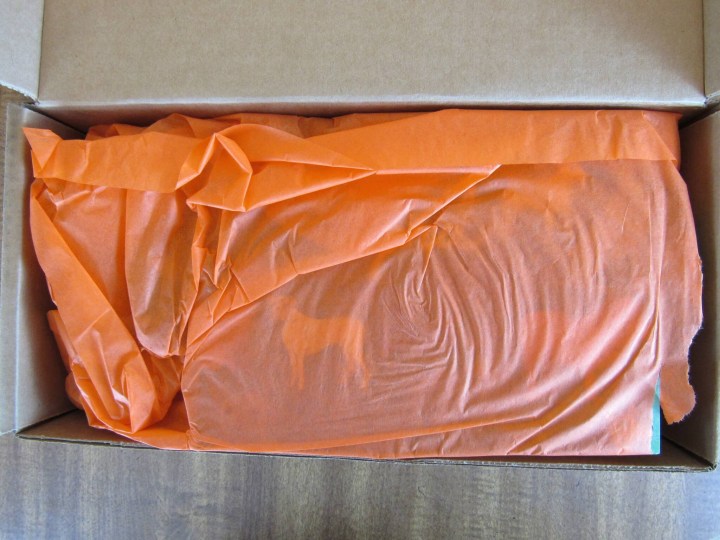 True to its word, I did not see a plush toy peeking out at me. The dogs were ready to check out the review.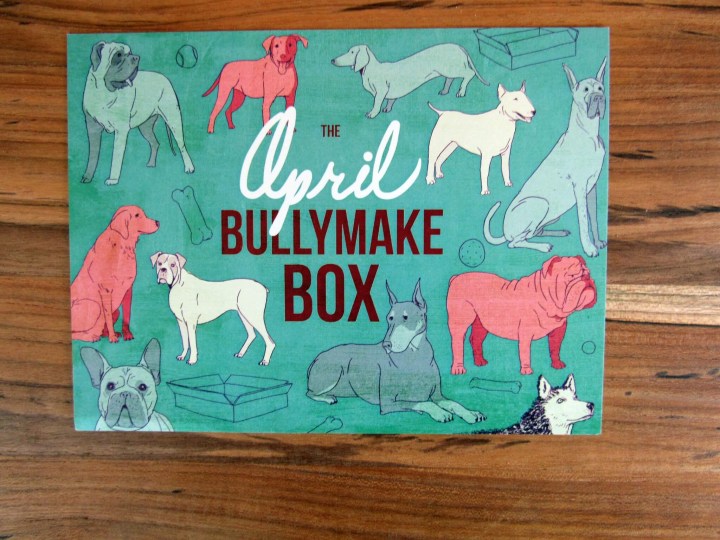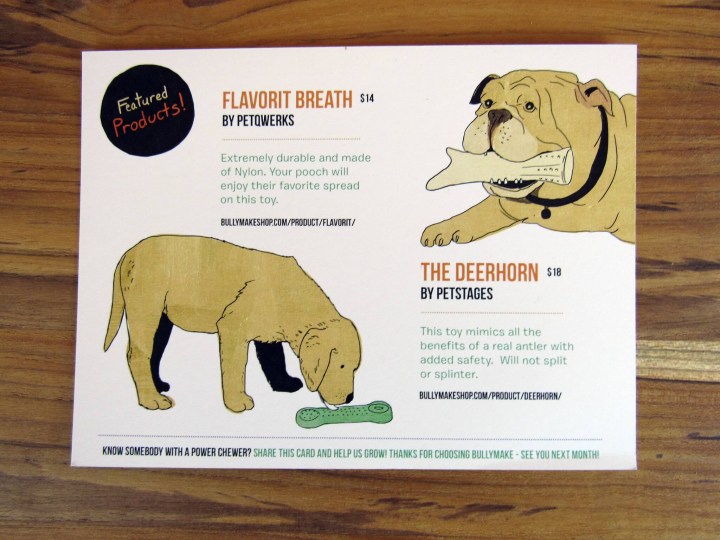 The information card shows the 2 featured items for April. They are the Flavorit Breath Chew and the Petstages DeerHorn. Both items were approved by Odie, half Border Collie and half Labrador Retriever. He is also the destroyer of all plush toys that are not Daisy's babies.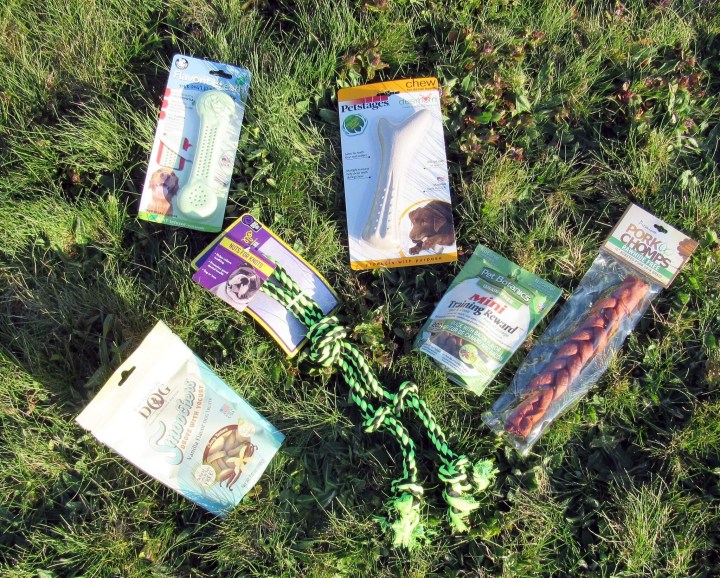 The April items look great! The box items were selected with Odie, our Borader, in mind. He is half Border Collie and half Labrador Retriever. He also destroys all dog toys including the expensive durable dog toys that I buy for him. Odie's weight is in the 50-60 pound range. Bella, our Mini Rat Terrier, will also join in on the fun when appropriate.
The Pet Botanics Mini Training Reward Duck with Bacon Flavor Treats ($3.89) contains about 200 treats. The made in the USA treats are grain-free. It contains Omega 3 which helps keep your pet's coat shiny. Odie and Bella gave it four paws up!
The Pork Chomps 10″ Roasted Pork Skin Braid ($2.99) is a 100% made in the USA rawhide-free chew. It is made from pork skin and is a no mess way for dogs to chew and enjoy! Odie loved it!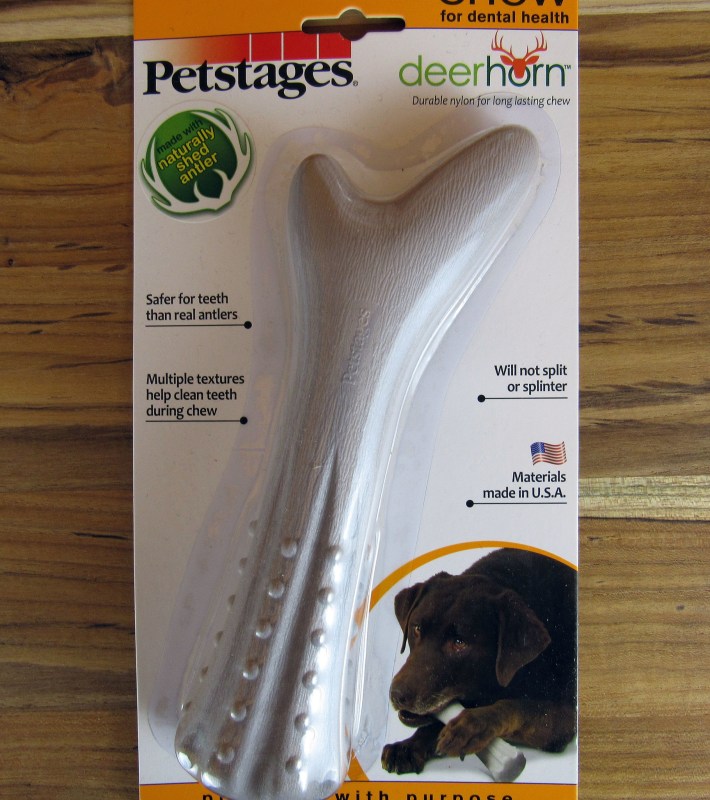 The Large Size Deerhorn by Petstages ($23.99) is made from real antler material.  It provides satisfaction for chewers, keeps them occupied, and helps provide good dental health. The materials are made in the USA and assembled in China. Odie enjoyed chewing on it!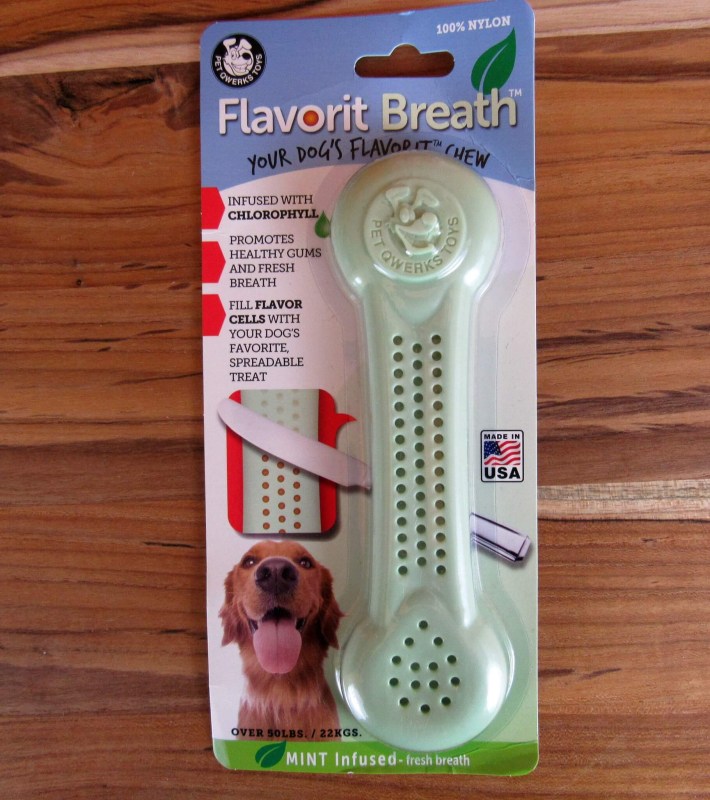 The Flavorit Nylon Bone Chew X-Large  Mint Infused ($11.99) promotes healthy gums and fresh breath. Fill the cells with your dog favorite spread. It is dishwasher safe. Odie loves this type of toy!
The MultiPet Nuts for Knots Rope Toy ($15.00?) is Odie's favorite type of toy. There is nothing better than playing tug of war. The toy also helps relieve stress and teething.
Check out Odie and Bella enjoying BullyMake Box! The dogs are on a lead because I am taking pictures away from the treeline.
Bella is a 12 lb Mini Rat Terrier. She is a smidgen larger than our male cats. She's a force to be reckoned with on the farm if you are a vermin. She is searching for treats.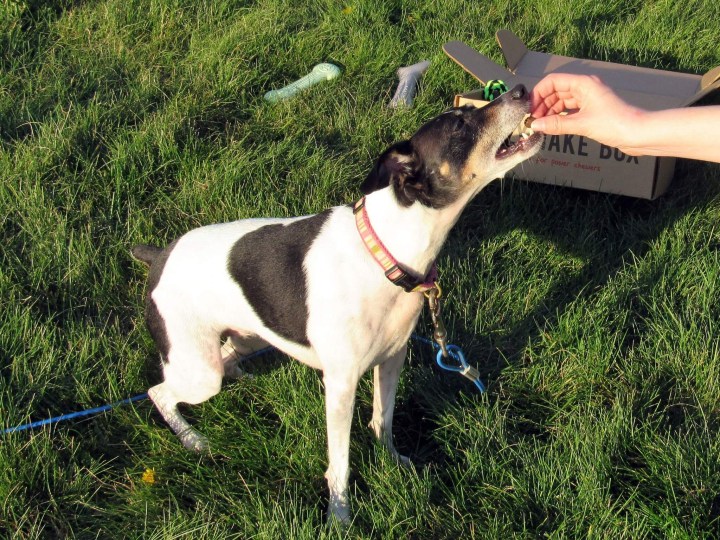 My sister is visiting and came through with the treats. Bella is happy!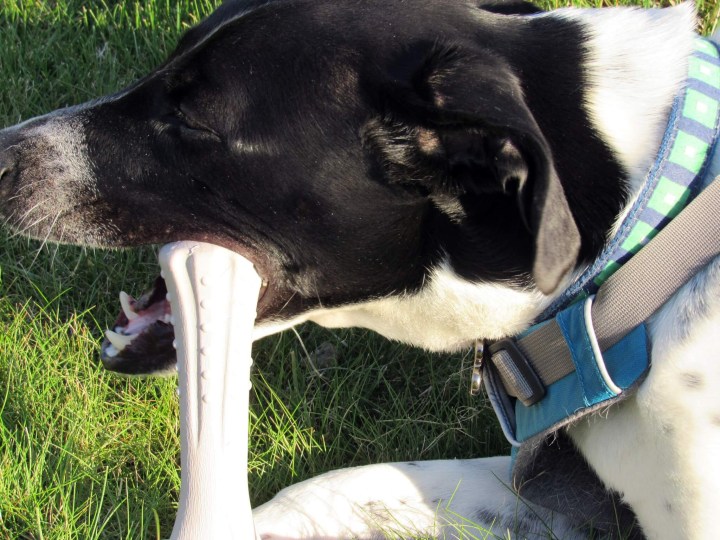 Odie enjoyed chewing on the DeerHorn. It felt good on his back teeth and gums.
He chewed on the Flavorit Breath Chew for a bit.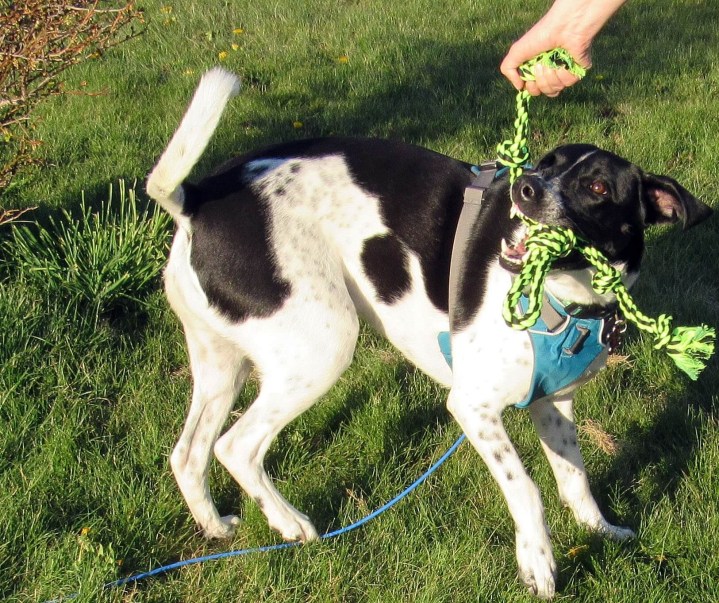 Odie is excited about his new tug of war toy. He could play with it all day.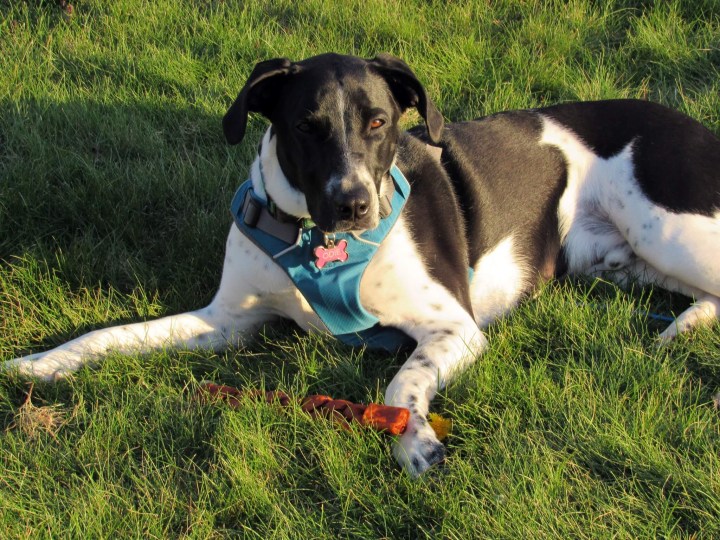 Odie would not chew on his pork chomp until we removed Puss in Boots who was hovering behind us. He wanted to enjoy his treat without Puss in Boots sneaking up for a crumb!
Both Bella and Odie enjoyed the BullyMake Box. The toys were appropriate for Odie and should last awhile for him. He enjoyed chewing and playing with them. The Nuts for Knots Tug of War toy was a big win for him. It was wonderful to see Odie enjoying a box that suits his needs. The box value is around $57.00 which is what I expect for a specialized dog box. It's a fantastic box for heavy chewers that accommodates allergies and is weight specific.
Save $5 on any plan with code Bullymake5.
Visit Bully Make to subscribe or find out more!
The Subscription
:
Bully Make
The Description
: Bully Make is the only subscription company that focuses on heavy chewers! We deliver toys and treats based on your dog's weight. You get hand selected perfection in every Bullymake Box.
The Price
: $39.00 per month