The Boxwalla Food box contains delicious artisan crafted foods and goodies from all across the US! Boxwalla is a bi-monthly subscription service that offers four themes – natural beauty, artisanal food, international film, or books! In Boxwalla you'll be able to discover great artisans and artists from across the globe.  After your first box you can switch themes, but of course you can subscribe to more than one box as well!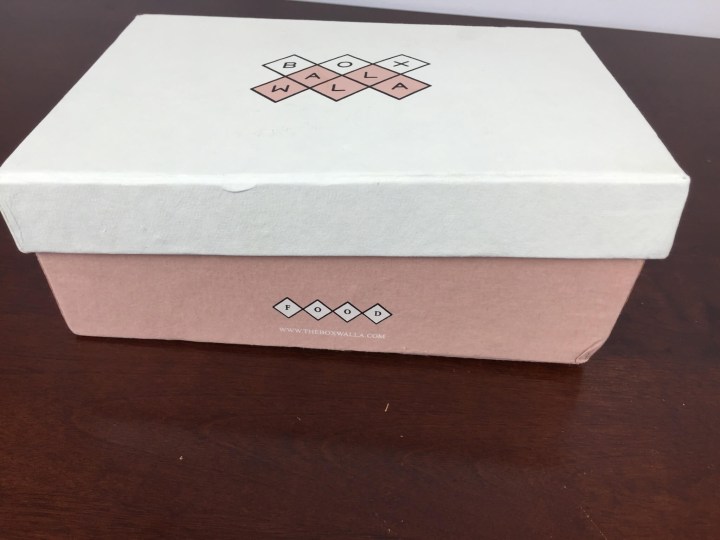 The packaging for this box is absolutely gorgeous. The box itself is sort of like a luxe cotton rag paper covered box handcrafted by artisans in Rajasthan, India (none of whom are children). The outside indicates which box you received. I love how the box itself supports socially and environmentally conscious goals.
This box was bursting open!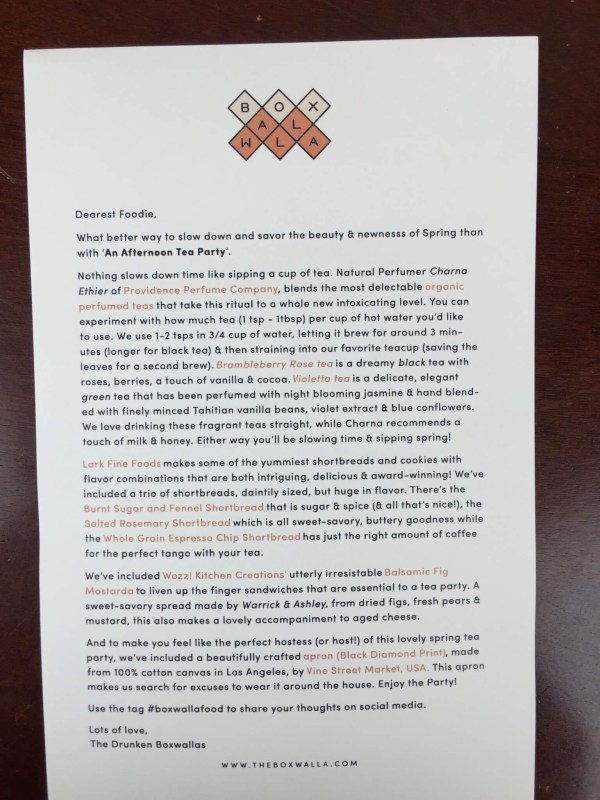 The information card is a letter from "The Drunken Boxwallas" detailing each of the products. The theme for this box is An Afternoon Tea Party.
It's almost spring and we thought an Afternoon Tea Party would be a lovely way to celebrate the season. What will the spread look like, you ask? Well, there will be tea, of course, scented like spring. And some goodies that will complement it, including shortbread cookies and a sweet-savory spread for filling some cunning little finger sandwiches. Perfect for a propah afternoon tea. Or as accompaniments while curling up with your favorite Jane Austen or reminiscing about your favorite episodes of Downton Abbey.
Everything in the April Boxwalla Food Box!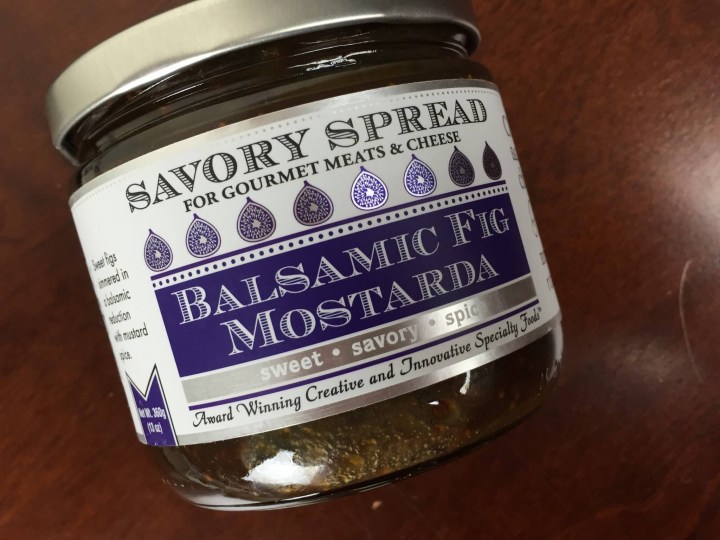 Wozz! Kitchen Creations Balsamic Fig Mostarda ($10) This was so unusual, but super delicious!  It's made of figs, raisins, and pears, simmered with a touch of mustard for bite!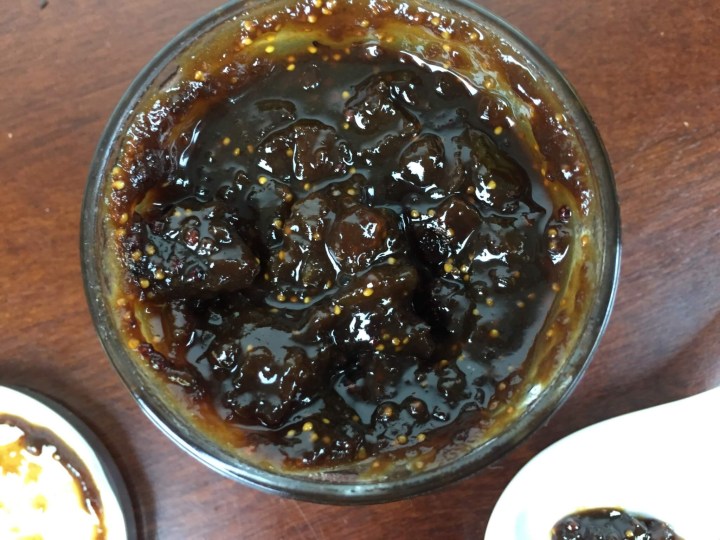 Although this was totally delicious with cheese, I have visions of it on a ham and cheese sandwich with arugula! The balsamic on this would really just bring everything together. (I'm having a sandwich emergency!)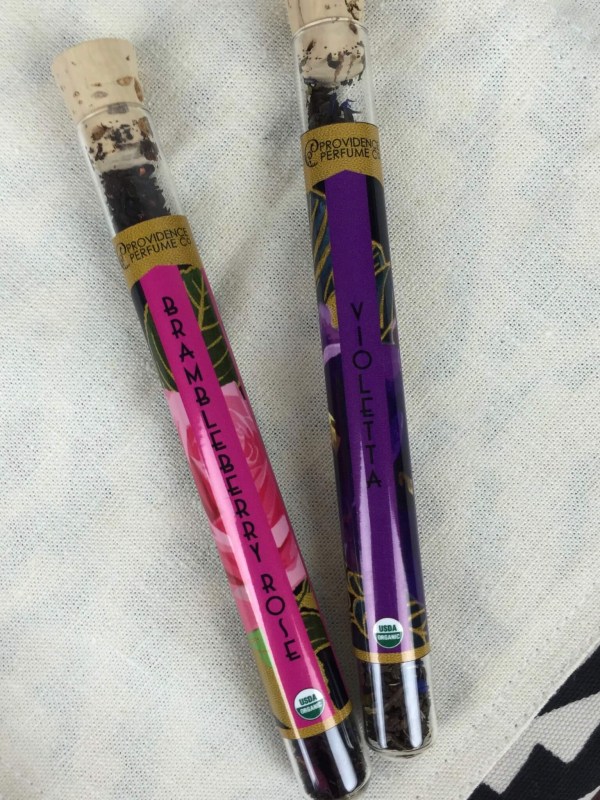 Providence Perfume Company Organic Perfumed Teas ($10)  Subscribers received Brambleberry Rose Tea and Violetta Tea. These are beautiful, organic teas blended with a perfumer's nose. What a unique idea!
The teas themselves are gorgeous, and I can't help but think the little vials are perfect for sticking in a pretty mug on your desk for the next time you want to grab a cup!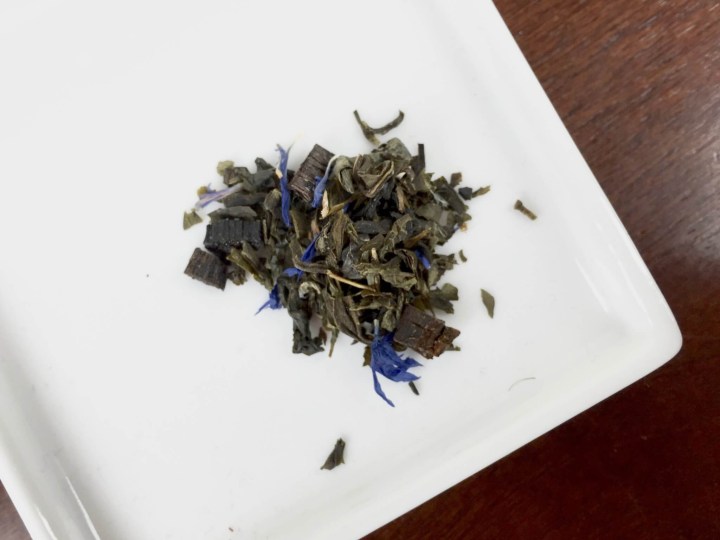 Violetta is "a delicate, elegant green tea that has been perfumed with night blooming jasmine & hand blended with finely minced Tahitian vanilla beans, violet extract & blue cornflowers."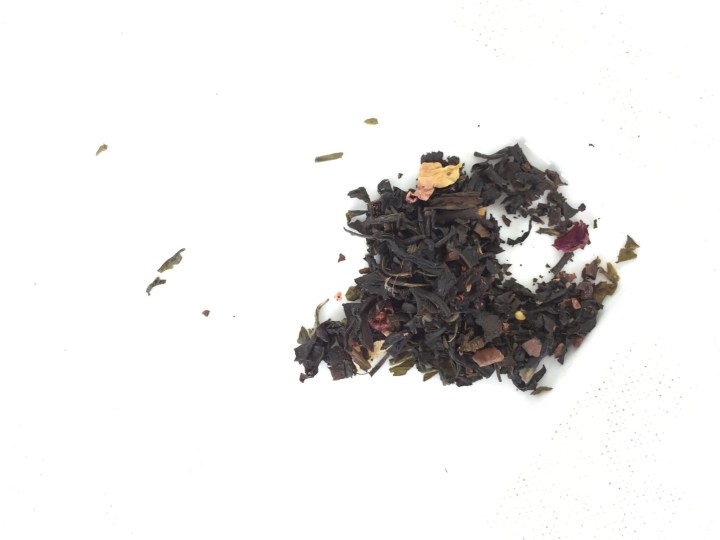 Brambleberry Rose is "a dreamy black tea with roses, berries, a touch of vanilla & cocoa."
Each tea test tube samples includes enough tea leaves good for about 2-3 cups of brewed tea.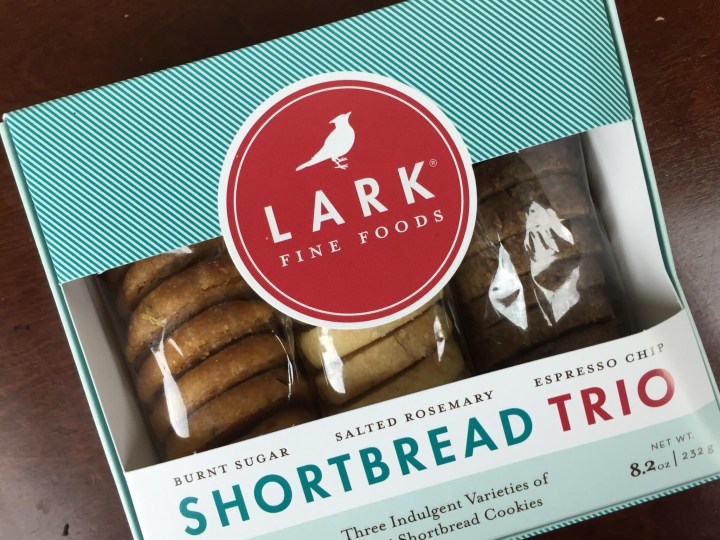 Lark Fine Foods Shortbread Trio ($8):  A trio of crunchy style buttery shortbread.  The salted rosemary had the most classic taste and texture, with a light seasoning that complemented the cookie without compromising the buttery flavor.  The espresso chip had a lovely, completely un-bitter coffee flavor, accentuated with chocolate chips. The burnt sugar was the most interesting, as the shortbread itself had a harder, more caramelized texture, and fennel seeds added a clever twist.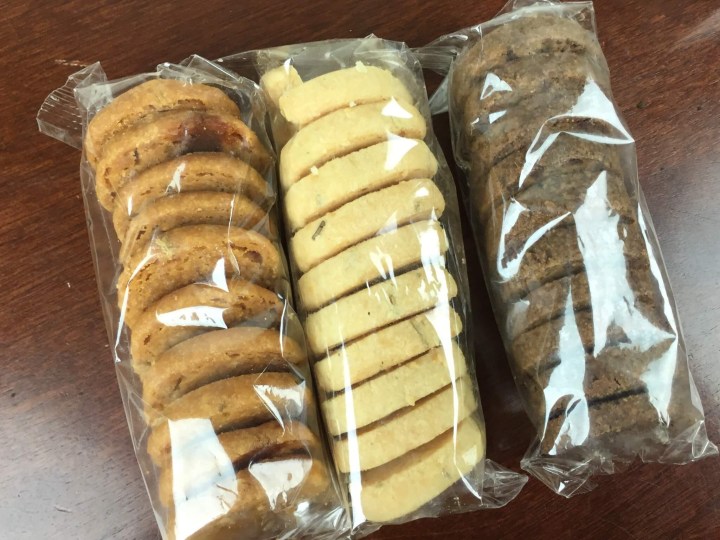 Yum! These went fast!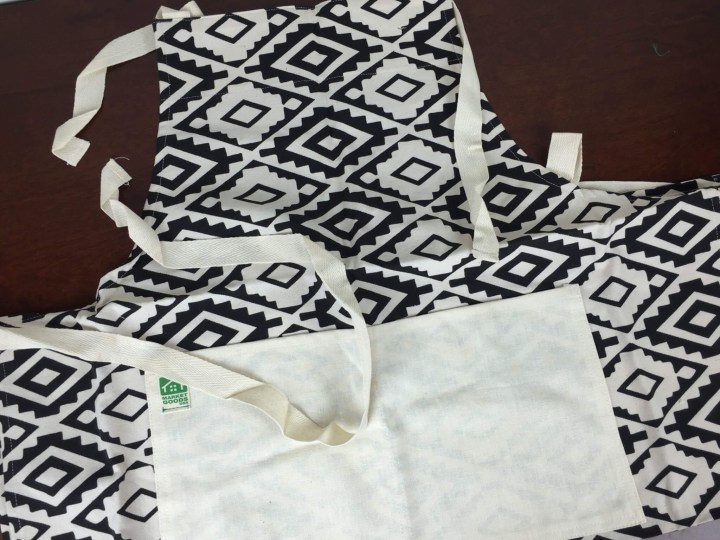 Vine Street Market USA Apron ($48) I loved the tote I received the other month in my Little Lace Box from Vine Street Market, and this is just as great!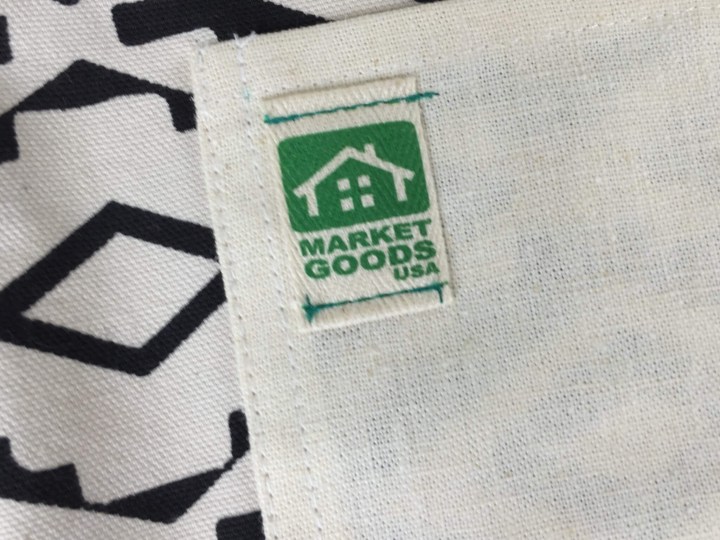 You can see that it's made of sturdy cotton canvas printed with a great tribal-inspired design!
I love that it's a full-size apron!
Although I loved it, I wasn't really expecting an apron in this subscription! It made for a really nice value – about $76 total – but it was a little surprising  to get a non-food item in the box, especially one that took up so much value. I enjoyed all the items and loved the apron, but some subscribers might not have felt the same way.  I was totally happy with this box! What did you think?
FYI – I heard from Boxwalla that the apron was a spoiler, and of course you can swap to other subscriptions – so I don't think any subscribers were disappointed with this box. Great way to handle this sort of item in this sort of subscription!
Visit Boxwalla Food to subscribe or find out more!
The Subscription
:
Boxwalla Food
The Description
: This Food Box contains ridiculously delicious food products made in small batches in the U.S.A. Each included product is one of the best we have found in its category and will add something extra special to your foodie life.
The Price
: $49.99 every other month