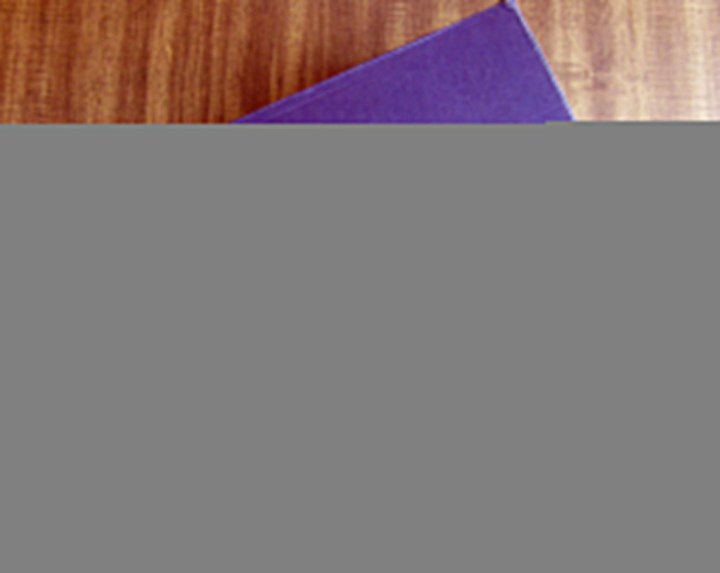 RawBox is a monthly subscription box intent on delivering only the healthiest snacks and cleanest lifestyle products.  The snacks are all raw and plant-based, free of gluten, wheat, dairy, soy, and many other common food sensitivity triggers.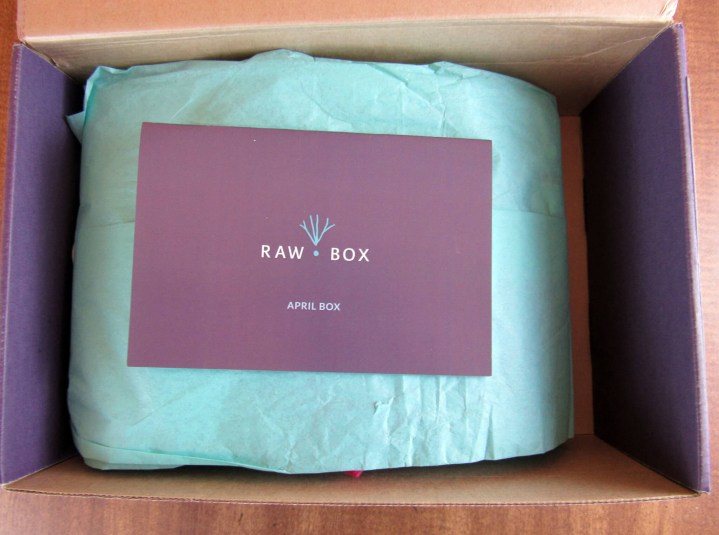 My sister was visiting for a girls weekend and was so eager to see what was in the box that we skipped straight to the group photo!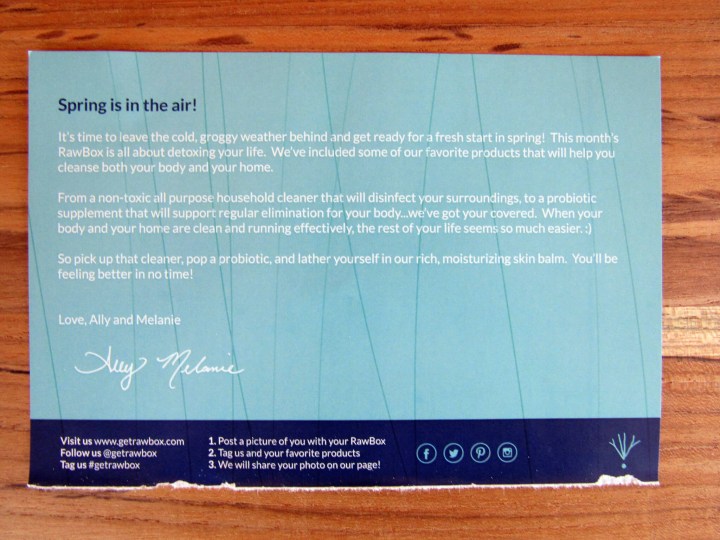 The April Theme Card is "Spring is in the Air!" It's time for spring cleaning. The April Raw Box will help detoxify our lives. I am excited about the theme.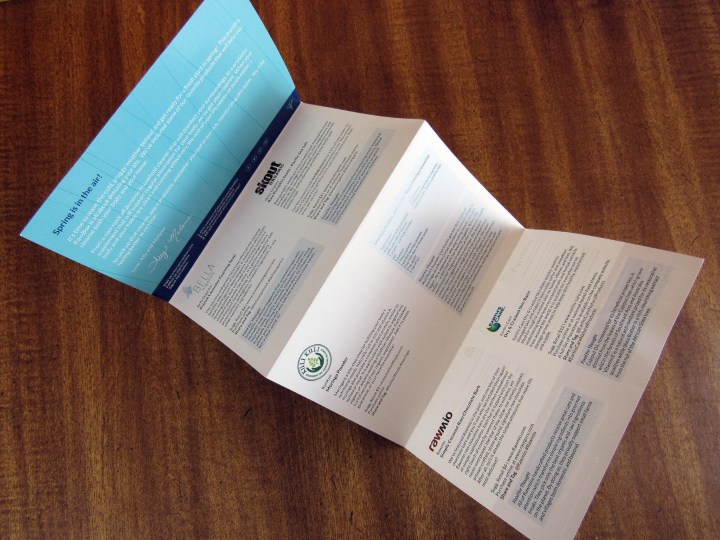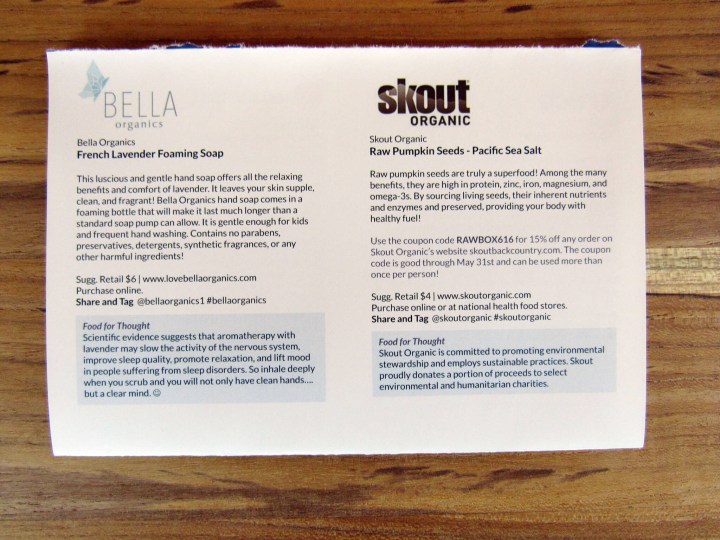 The box includes a giant double-sided information card with recipes, tips, complete information on each product, and a nice letter from the curators.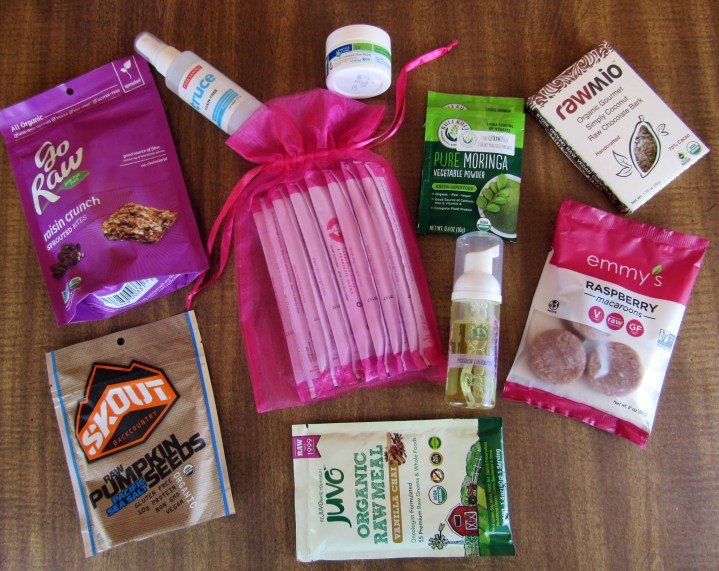 The April Raw Box looks amazing! I cannot wait to take a closer look! It's a great variety of items making it more like a lifestyle subscription for raw foodists.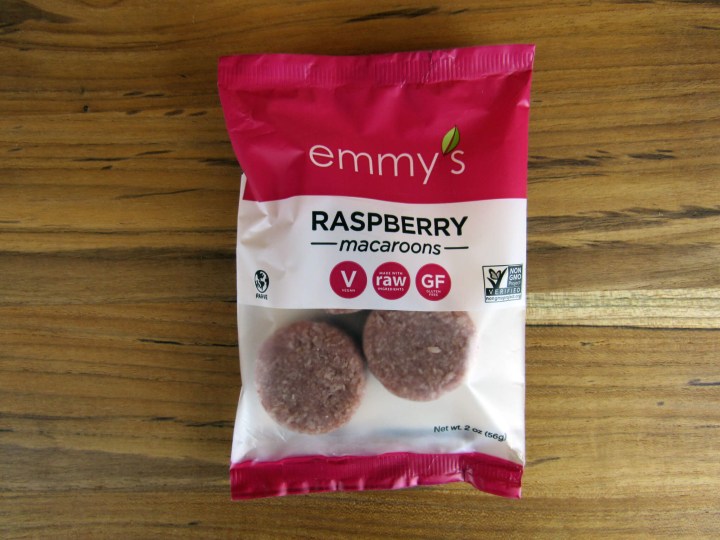 The Emmy's Organic Raspberry Macaroons ($3.00) tastes amazing. It has a delightful raspberry coconut taste. The macaroons have something for everyone. It is non-gmo verified, certified gluten-free, certified vegan, grain free, paleo friendly, and is a raw superfood!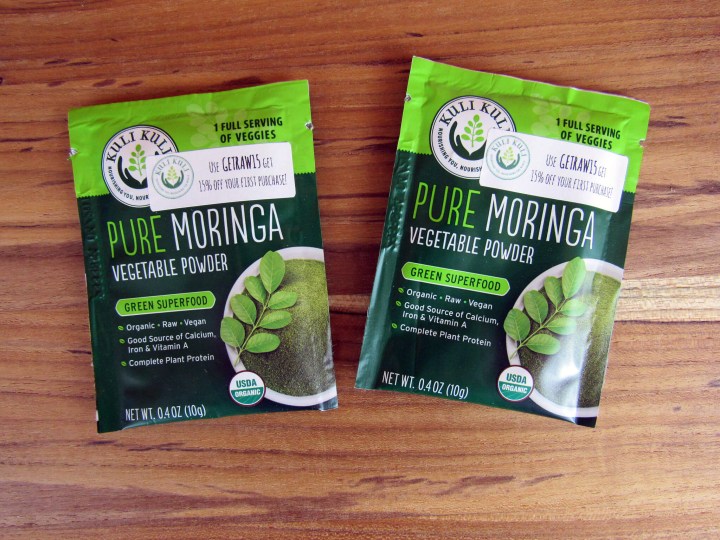 Lisa Curtis, Kuli Kuli's founder, discovered how wonderful Moringa could be when she was a peace corp volunteer. She works with the women in West Africa to earn a sustainable living by harvesting and selling Moringa locally and to the USA. I read about the anti-inflammatory properties of Moringa the other day and can't wait to try the Kuli Kuli Pure Moringa Vegetable Powder ($2.00). I need to stick it in a conspicuous spot, so I use it in the morning.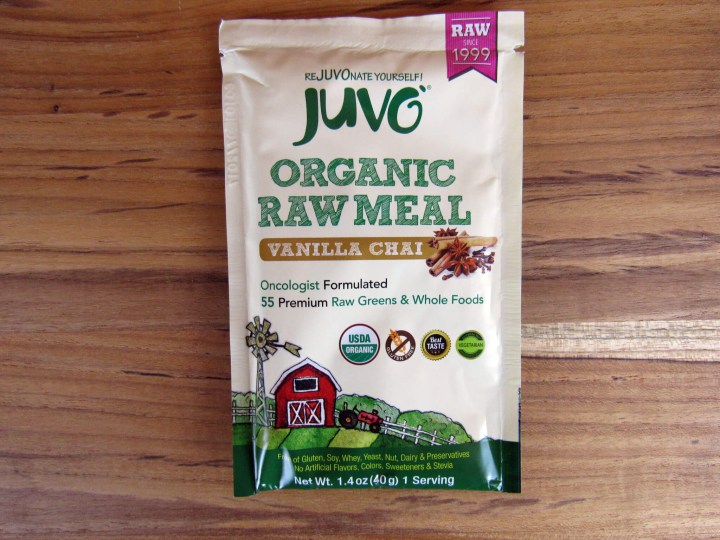 The Juvo Organic Raw Meal in Vanilla Chai ($3.00) has 55 premium plant-based ingredients. It's also free of gluten, whey, soy, nut, yeast, dairy, preservatives, sweeteners, colors, stevia and artificial colors. Add it to your water, juice, or almond milk and shake it in a shaker cup. It had a decent taste.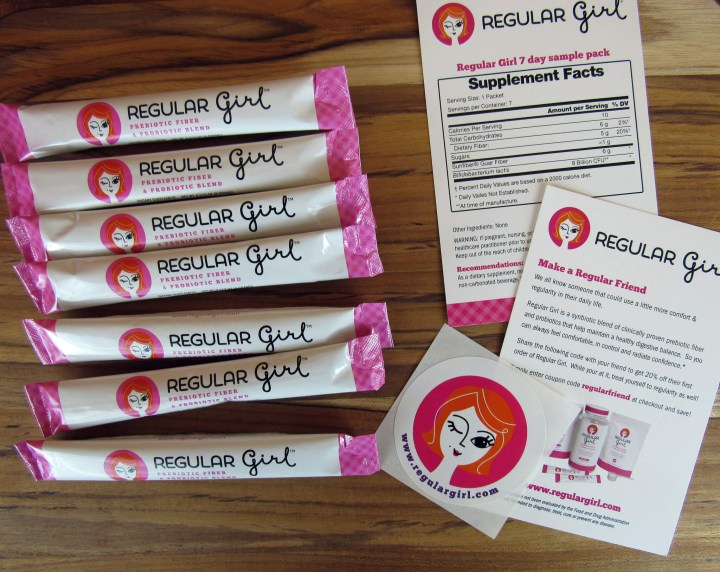 I am most impressed by the inclusion of Regular Girl. A 7 day Probiotic Sample Pack is included to boost your prebiotic fiber and probiotics while making digestion a bit more comfortable. I would keep this for myself except I know a certain someone who is suffering from irregularity and an itsy bitsy stomach pouch. I think the sample pack will get her right back on track.
The Skout BackCountry Raw Pumkin Seeds Pacific Sea Salt ($3.99) provide 10g of protein and are high in omega 3s.  I noticed a slight sea salt taste. They make a nice crunchy snack for me when working at the computer because I don't eat many seeds at once.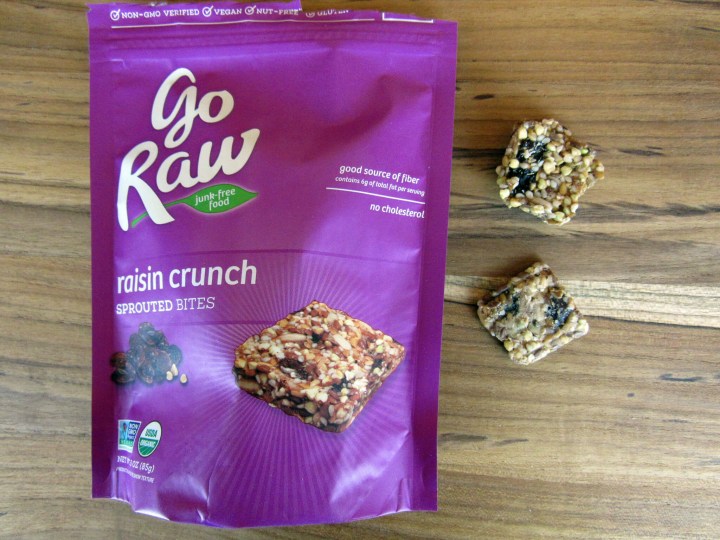 The Go Bar Raisin Crunch Bites ($5.49?) are so new that they are not on the website yet! My sister thought the raisin crunch sprouted bites made a delicious crunchy snack. It was her second favorite snack in the box.
The Rawmio Simply Coconut Raw Chocolate Bark (5.29) is a beautiful handcrafted bark. The organic 70% cacao bar has crunchy coconut flakes on it. Sadly, I had to give it to my sister because I don't like the coconut flake texture. She said it tasted heavenly. So not fair!
The wonderful peppermint scent is enough to sell me on the Truce All-Purpose Cleaner. It works well for everyday cleaning, but not deep cleaning. I like it a lot and am leaning towards ordering a Cleaning Starter Kit which also includes a scouring powder.
The Earth's Cream Dry & Cracked Skin Balm is a soft balm with a strong wintergreen scent. It's a useful item with the weather temperatures fluctuating. It absorbed easily into my skin.
I could tell that the Bella Organics French Lavender Foaming Soap ($5.95) uses real lavender as soon as I smelled the scent. Real lavender smells much different than products with synthetic fragrances.  It is a multi-use cleanser that can be used on the face, body, and as a shaving cream.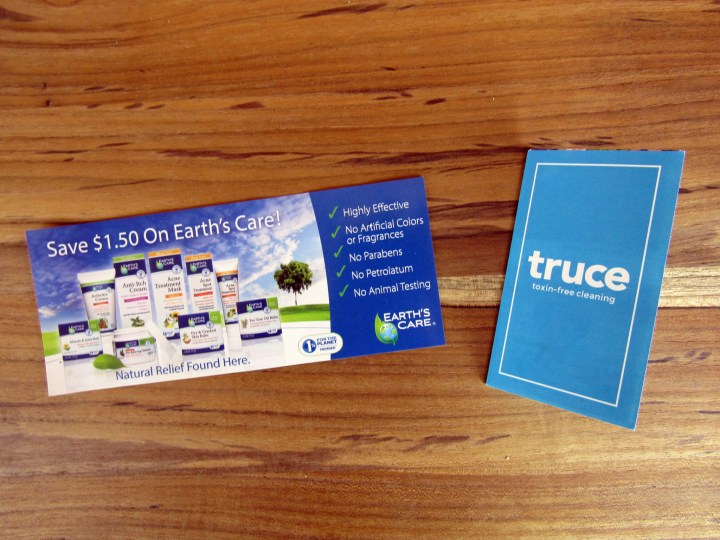 Who is ready to detox? I am! I am always impressed with RawBox. April's items are spot on for the 'Spring is in the air!' detoxing your life theme. The items selected works for everyone in their audience of raw foodists, vegans, vegetarians, celiacs, paleoists, athletes, dieters and more. That is no small feat.  The information card contains excellent details for those new to this type of eating and old pros. Have a wonderful fresh start in spring!
Visit RawBox to subscribe or find out more! Save 15% on your first subscription! Use coupon code  WELCOME15OFF.
The Subscription
:
RawBox
The Description
: RawBox is the first subscription box that may be safely enjoyed by Raw Foodists, Vegans, Vegetarians, Celiacs, Paleoists, Athletes, Dieters, and more. Each box has only raw, plant-based snacks and lifestyle products from the healthiest brands on the planet. 10-12 products; a total value of $60 or more. Totally raw, plant-based, gluten-free, wheat-free, soy-free, dairy-free, GMO-free, MSG-free, sulfite free, and more. All lifestyle products are free from parabens, polypropylene and polyethylene glycols, sodium lauryl and laureth sulfates.
The Price
: $39.95 per month