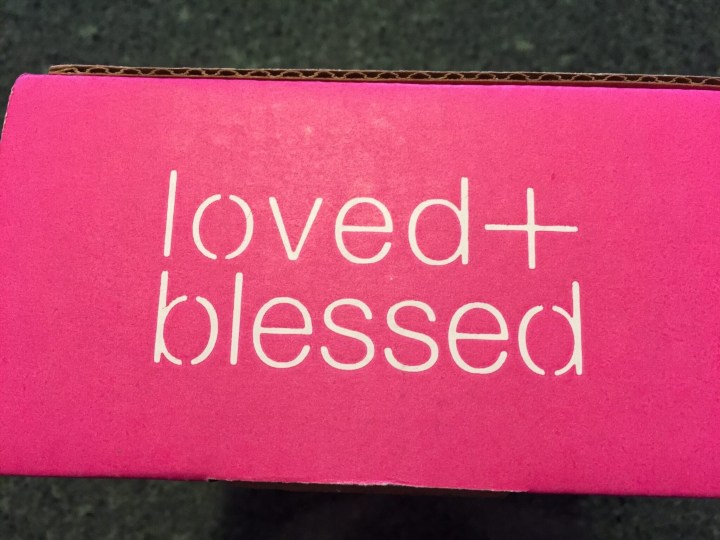 Loved + Blessed is a Christian box with the mission of surprising you with a box full of encouragement each month.  Every month you will receive a mini poster, a reminder sticker of the monthly encouragement, a scripture card, and a surprise gift.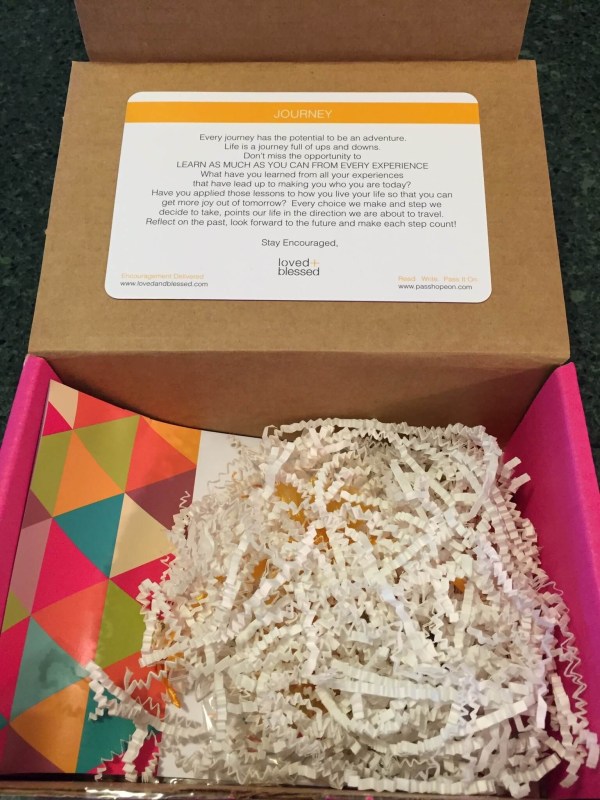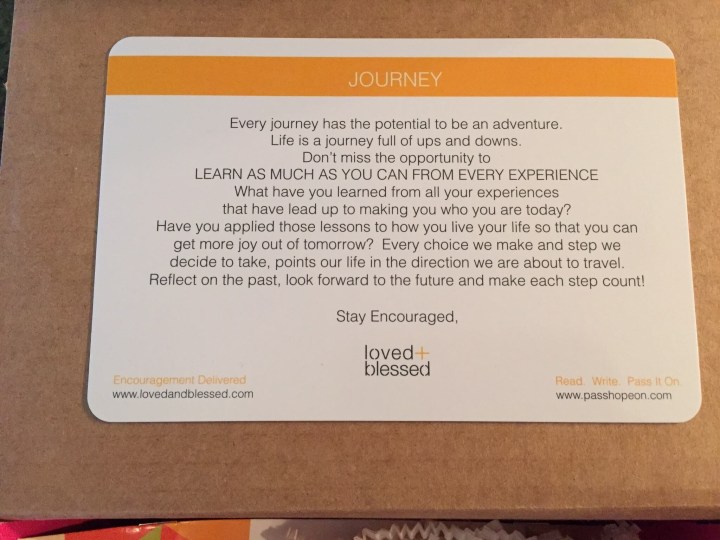 I just love the way the Lord works in mysterious ways.  This box is timely, as at the end of April beginning of May I'm going to Iceland for a week.  I've started packing for my journey and then I receive this box themed Journey.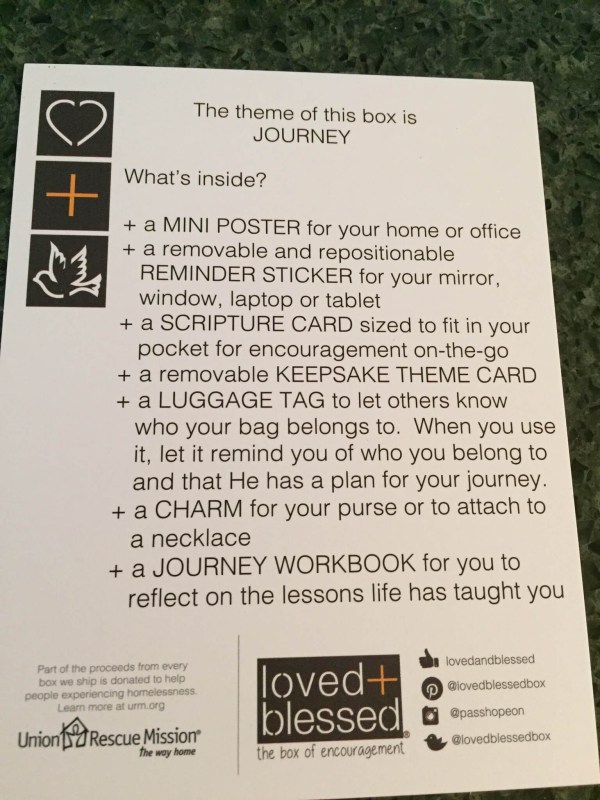 This information card gives you a list of all the items that are included in the box.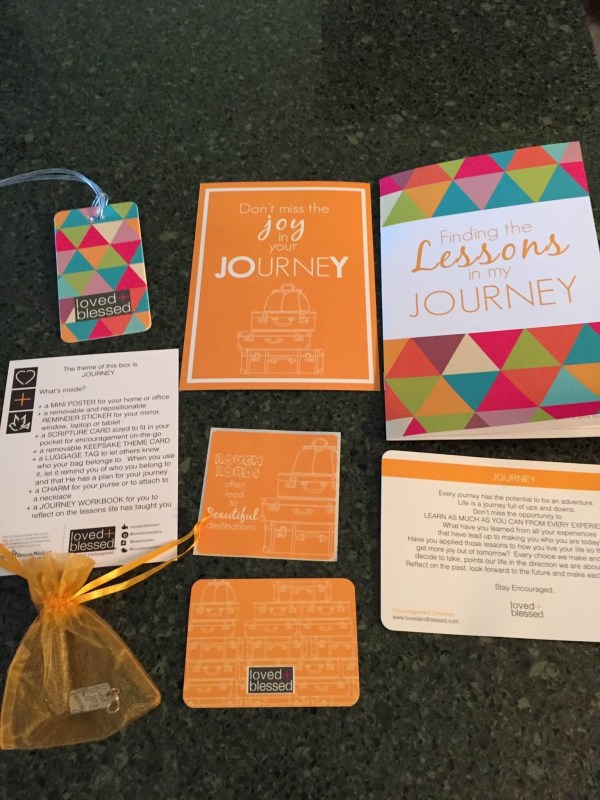 Everything in the Love + Blessed April box.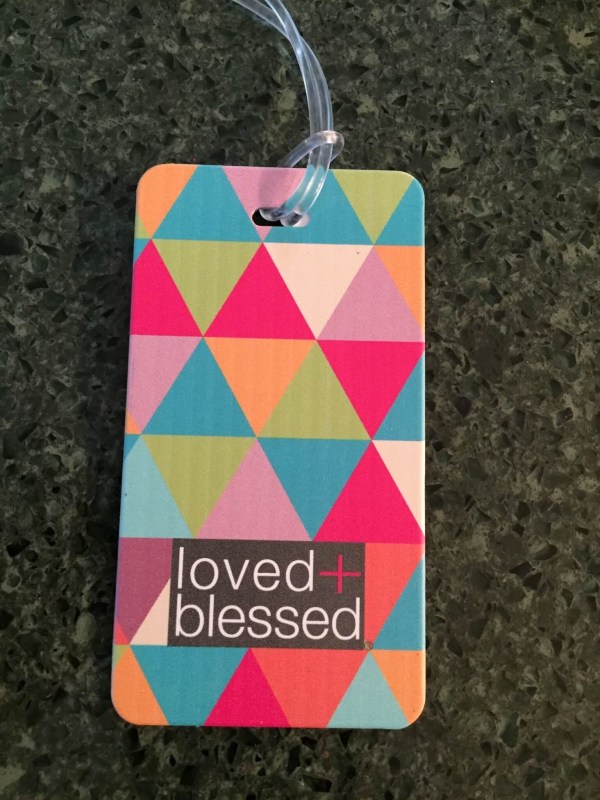 Love + Blessed Luggage Tag. This is one of the first items that caught my eye when I opened the box.  I love the colorful triangular patterns. I have a big black suitcase and I'm thinking I'm going to paint some turquoise triangles on it to match the tag and make it easily seen.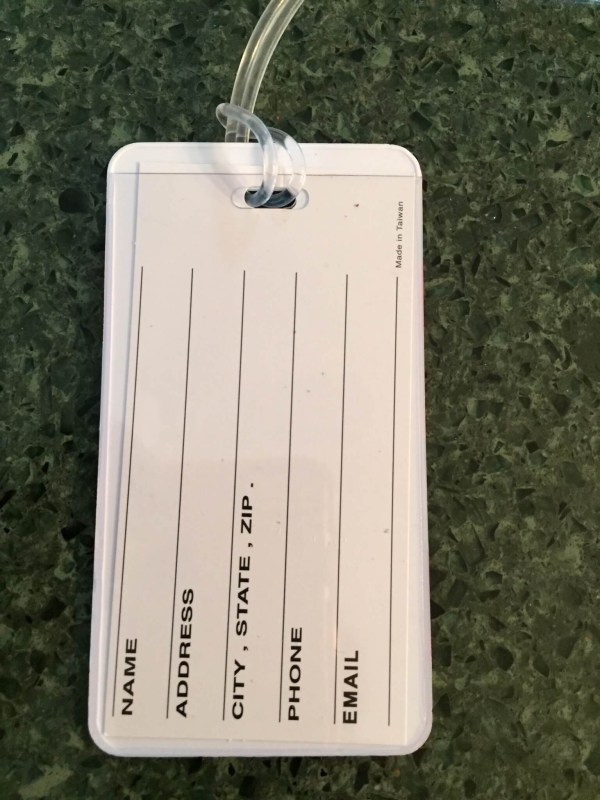 Here's what the back looks like.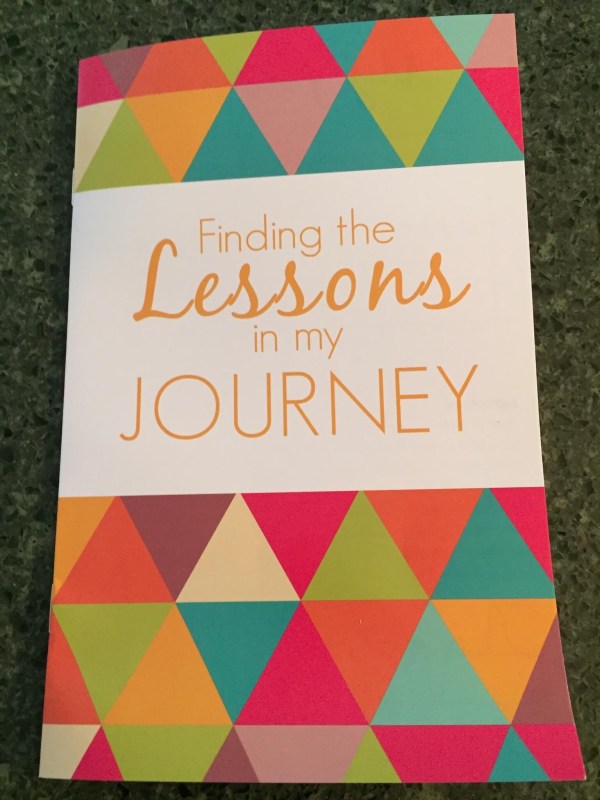 Finding the Lessons in my Journey Workbook. I also noticed this workbook right after unboxing. Just like the luggage tag, it comes in a colorful triangular pattern. The workbook is something I can toss in my carry on bag and write in during the flight.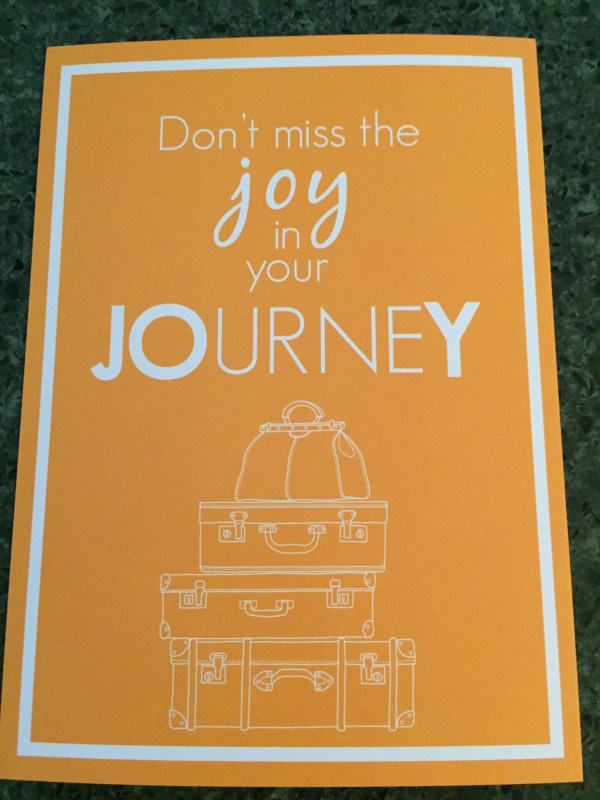 Love + Blessed Mini Poster. Sometimes, not all our travel plans happen. There's always something that will come up to "ruin" the fun in travelling, like luggage problems, or having an annoying seat mate at the plane. This mini poster is a simple reminder to not let anything stop you from enjoying your journey.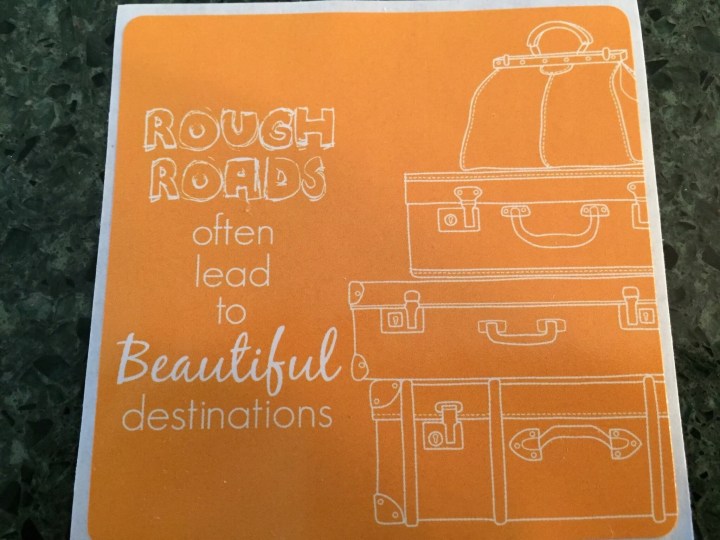 Love + Blessed Keepsake Theme Card. Just like the mini poster, the card tells you that despite encountering problems on your way to your destination, what awaits you at the end of your journey is always something beautiful.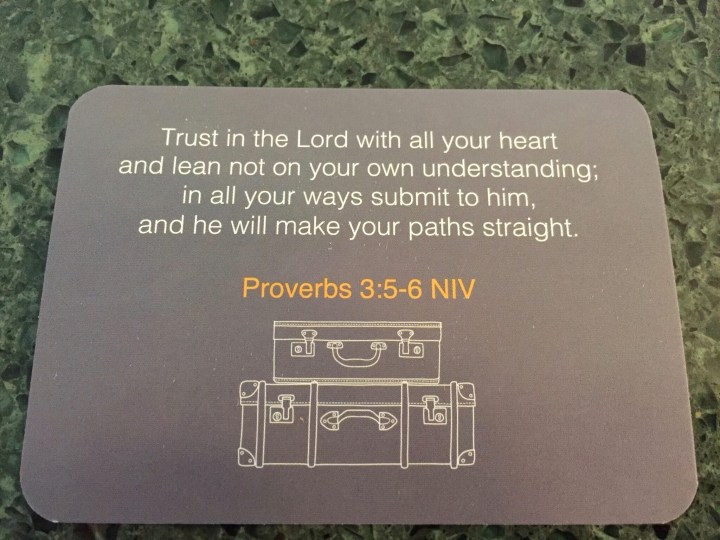 Love + Blessed Scripture Card. I love that I can easily tuck this into my husband's or my luggage as a reminder that the Lord is with my on our travels.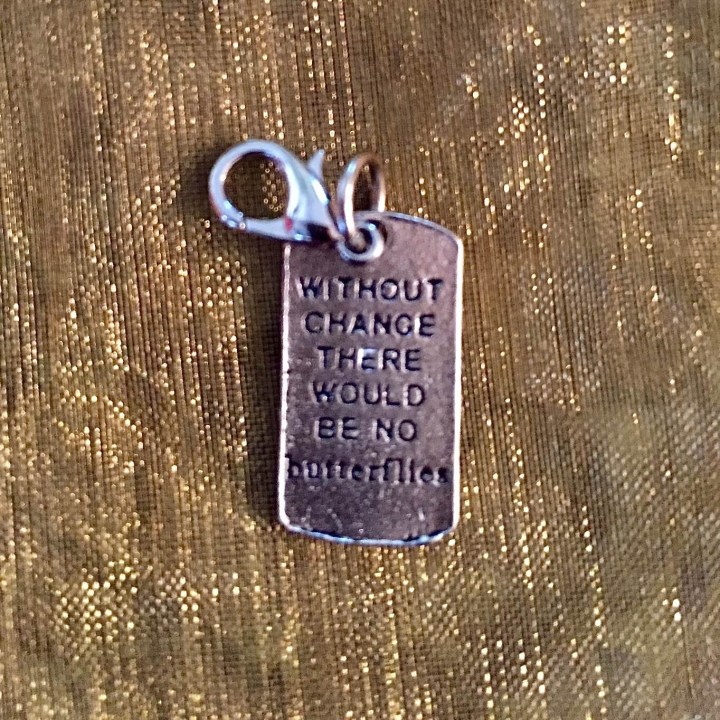 Love + Blessed Charm. The charm will be attached to my travel purse.
It said, "Find joy in the journey." Yes, indeed. This couldn't have come at a better time. 
All-in-all, this is a great box and ideal for the upcoming summer vacations ahead. The workbook is a perfect travel companion – to write down all your experiences in your next journey – as well as the other items included in the box.
Thank you Loved+ Blessed for a beautiful box this month.
"See, I am sending an angel ahead of you to guard you along the way and to bring you to the place I have prepared.  ~Exodus 23:20
Visit Loved + Blessed to subscribe or find out more.
The Subscription
:
Loved + Blessed
The Description
: Loved and Blessed sends you a monthly box of encouragement. The loved+blessed collection of jewelry and prayer accessories was launched in 2006, with the goal of helping women share their testimony of God's love.
The Price
: $13 per month