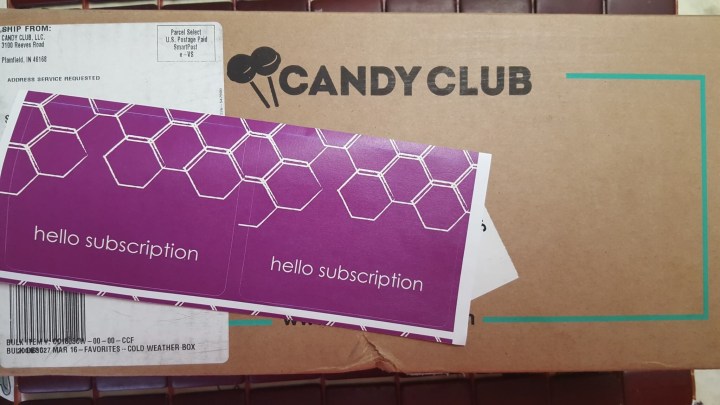 I received a new shipment from Candy Club. I tell you I am looking forward to this box every month. They have sent me the best candies I have ever tried and this month is no exception.
Candy Club is a premium candy subscription box that sends 3+ pounds of nicely boxed candy to your door. You get 3 canisters of candy, a bonus treats find, and a liberal splash of something extra! A monthly box runs $34.99, but the price decreases quite a bit with a longer subscription.
Candy Club has a fun quiz to help personalize your box. Take the quiz when you sign up or go straight for just selecting your box. This is the Club Favorites box, a mix of classic sweets and fun sours.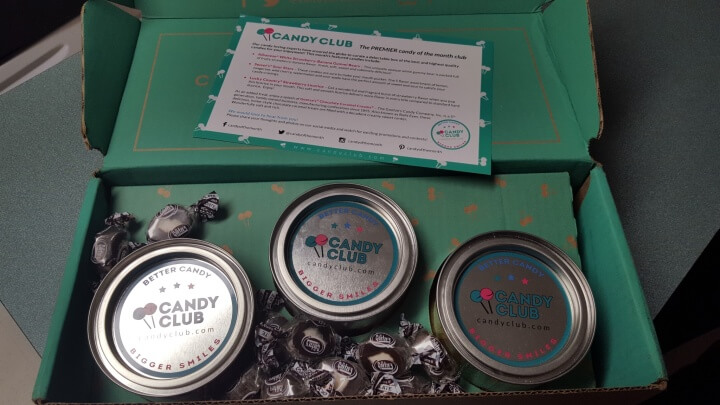 This month's candies wereAlbanese White Strawberry- Banana Gummi Bears, Sweet's Sour Stars, and Luck Country Strawberry Licorice. The surprise candy this month was Goetze's Chocolate Caramel Creams..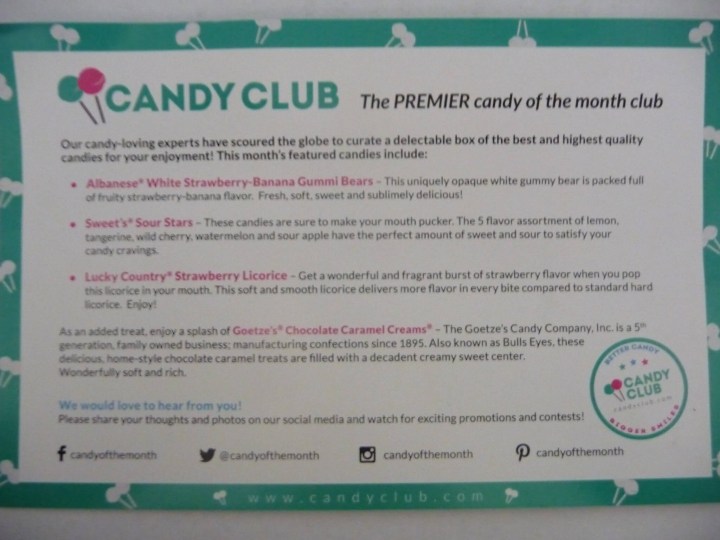 The back of the information card contains the nutritional details for each candy.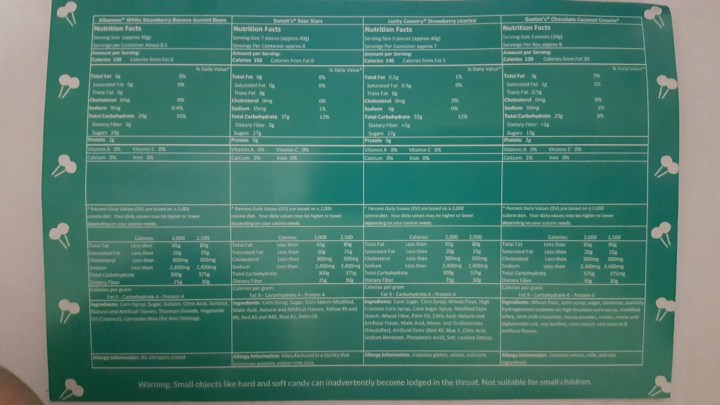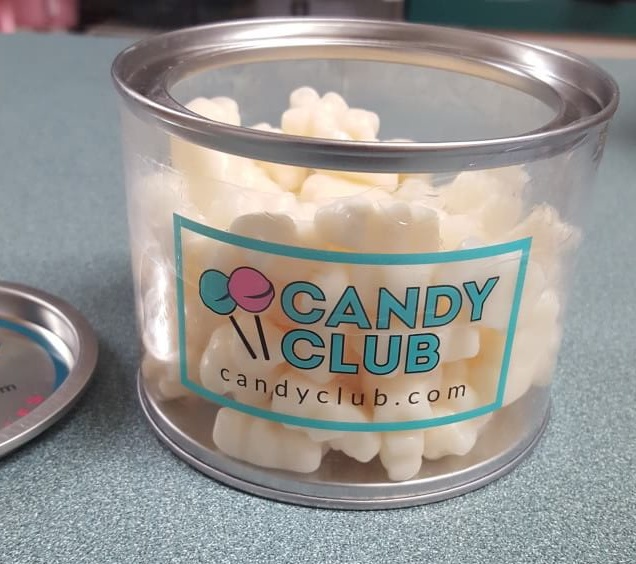 Let's start with the Albanese White Strawberry-Banana Gummi Bears. These gummies were delicious!! The flavor mixture in the gummies reminded me of a smoothie. they were very soft and chewy. It ranks in the top 10 with me.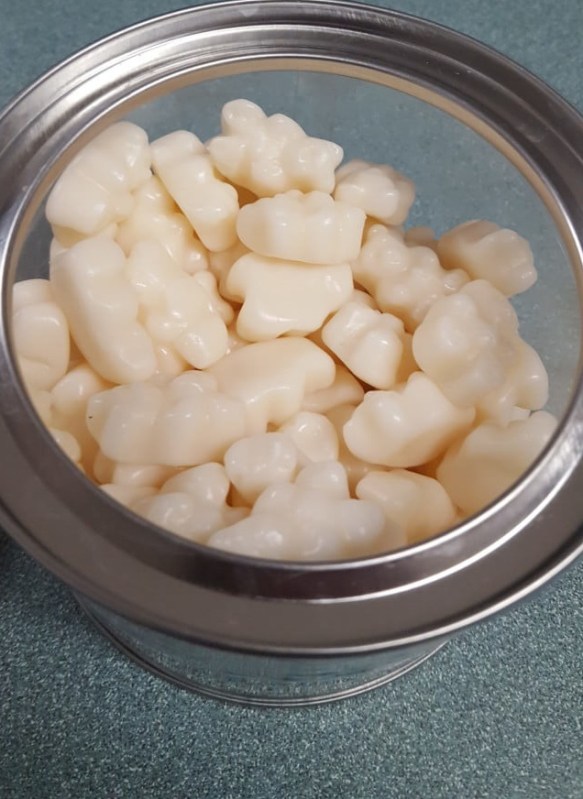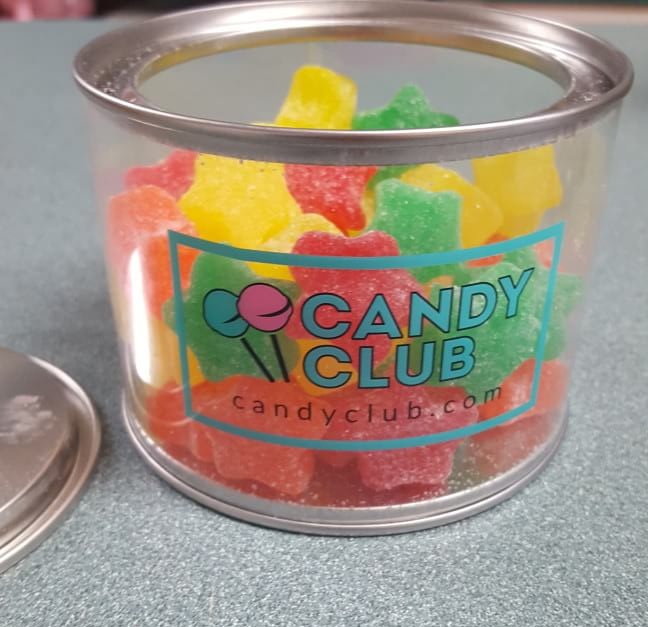 Next is the Sweet's Sour Stars. If you like sour candy, get ready to pucker up!! Oh my, these definitely will make you make faces. They come in 5 flavors : lemon, tangerine, wild cherry, watermelon, and sour apple.  It did not take long for us to devour these tasty treats, especially since we like watching the other make funny faces.  I find Sweet's makes wonderful candies.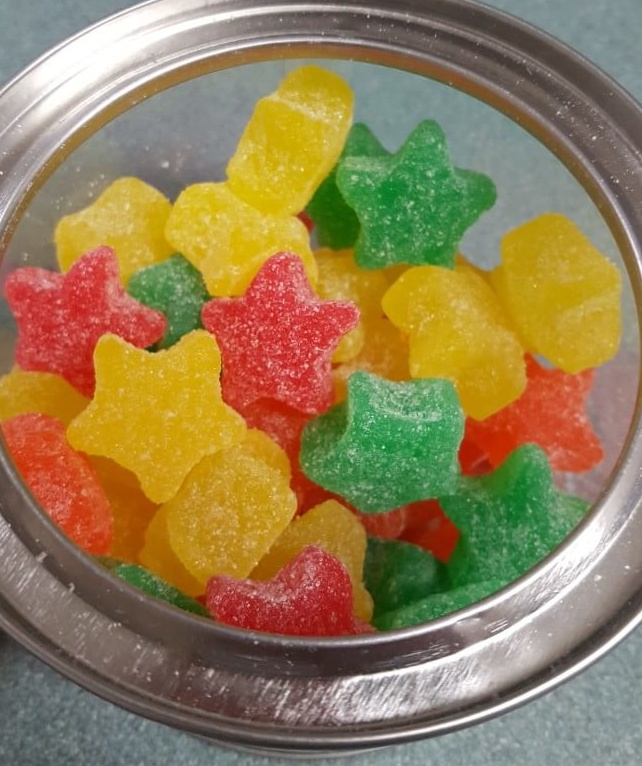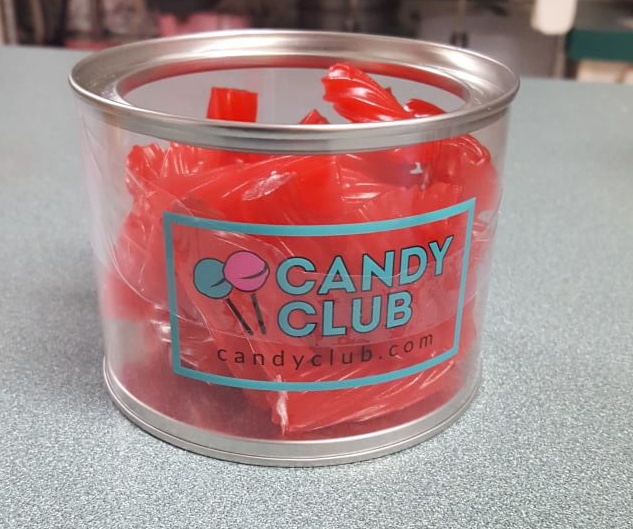 I must say I am not a licorice fan but the Lucky Country Strawberry Licorice that was in the box was quite tasty. They do have the same texture as twizzlers but I like the fact that these were in strawberry flavor. If you like licorice, order these.
The surprise candy Goetze's Chocolate Caramel Creams was a big hit. Within 5 minutes almost every piece was gone.  They also call these candies Bulls Eyes. It is a chocolate caramel treat with a creamy sweet center. If you are in the south you may know what "Cow Tails" are. These taste very similar.  I wish there were more in the box. Along with Sweet's , Goetze makes delicious candies.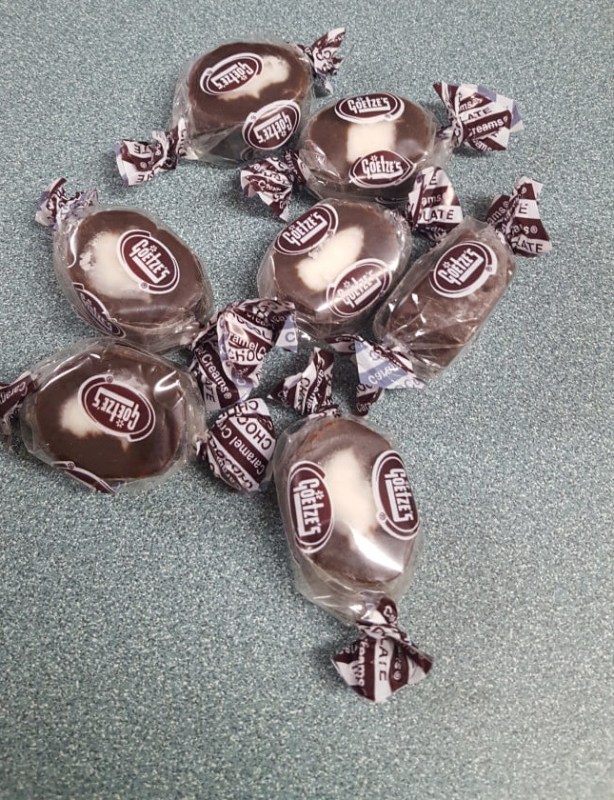 I have enjoyed this subscription for the last couple of months.  My boys and I get excited every time we go to mail box and we see this box. We try to beat each other to the box to see who gets to be the first to try them.
We highly recommend Candy Club. It is well worth the monthly fee if you're in the market for this type of candy (you can pretty much buy all the candies in  bulk online, but it's not nearly as fun, and the value is probably on par with higher end candy stores  – Dylan's Candy Bar sells "Paint Cans" of candy for $16 each!) and your sweet/sour tooth will thank you for it.
Visit Candy Club to subscribe or find out more! Save 50% on your first month plus get free shipping! Use this link to get the deal.
The Subscription
:
Candy Club
The Description
: Each month, you'll receive a selection of 2-3 lbs. of your favorite candies, a splash of goodies, and a special bonus treat.
The Price
: $35.00 per month