Terra Bella Box is a monthly beauty subscription box featuring all-natural products! In every box are 5-6 natural products like soaps, bath products, body products, lotions, fragrances, cosmetics, and more. Terra Bella Box also offers a "Lite" subscription with just 2-3 products! All the products are small-batch produced by local businesses! Terra Bella Box focuses on variety, so you won't receive a drawerful of mascara, but instead get a rotating variety of products to replace or enhance your existing regime.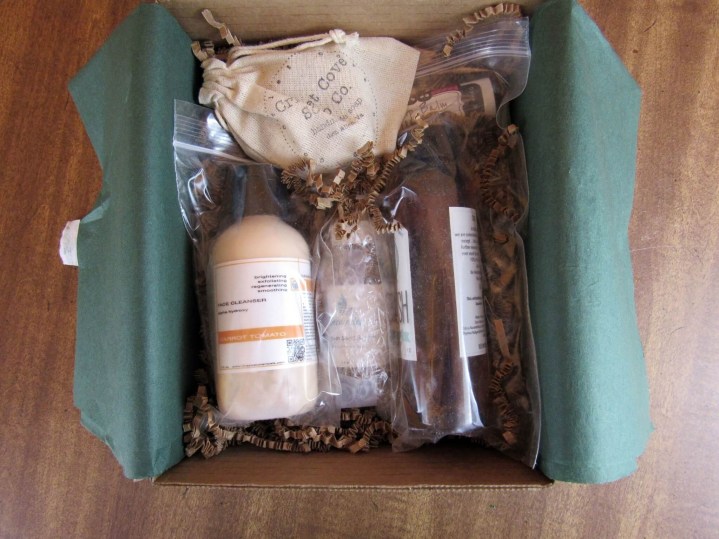 No worrying about spills! Items were packaged in plastic bags or bubble wrap.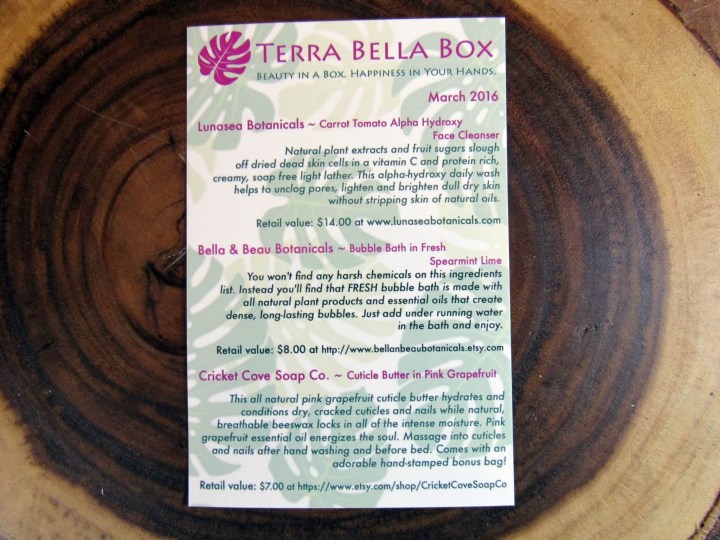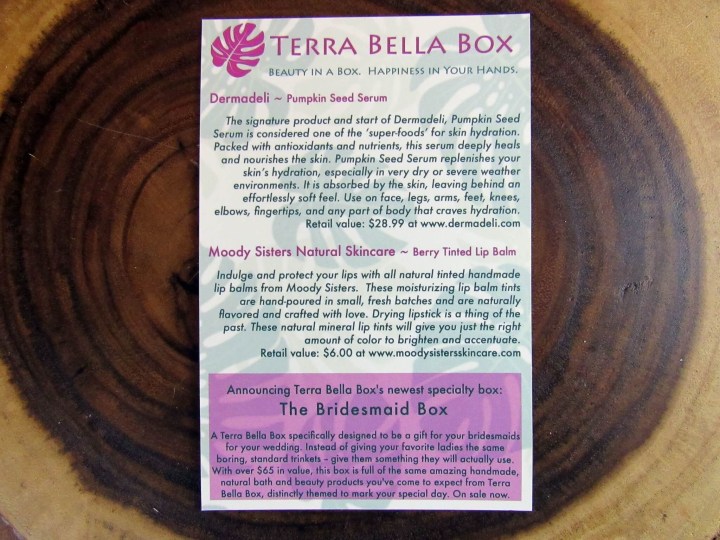 The information card provides details on the March 2016 products along with where to purchase them and the price.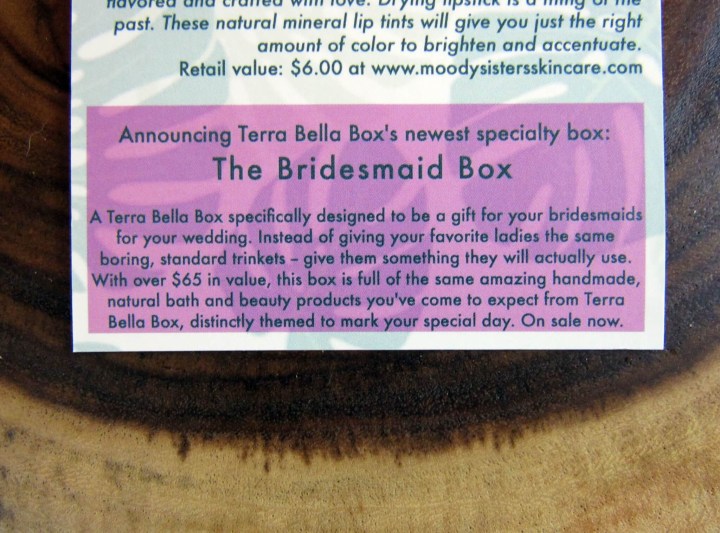 Terra Bella Box is offering a new box called the Bridesmaid Box. It sounds amazing!
This month is all about fruits and vegetables! I'm intrigued and can't wait to check everything out.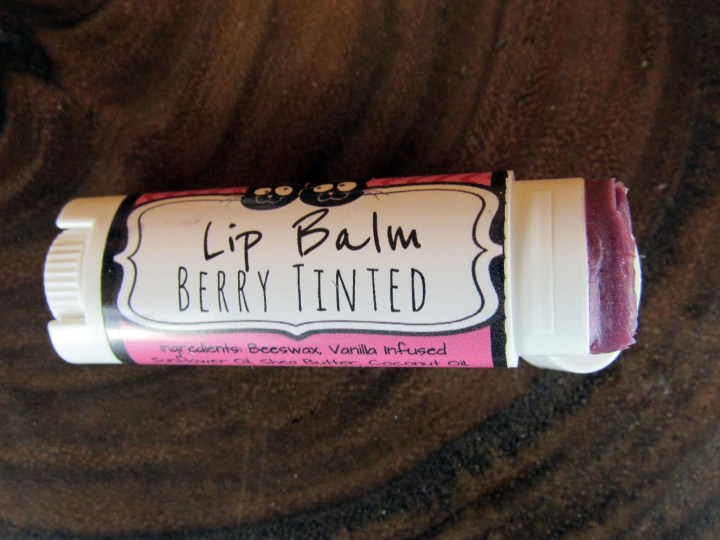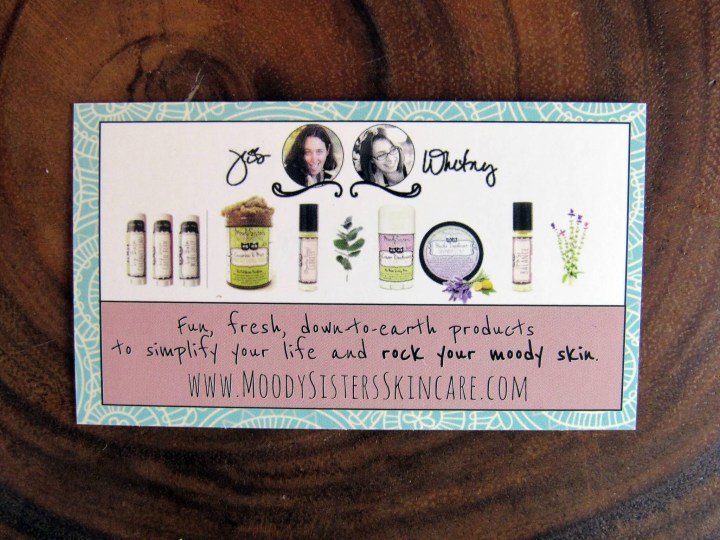 The Moody Sisters Natural Skincare – Berry Tinted Lip Balm ($6.00) has a light scent. It is also lightly tinted and did not show up well on my arm when I tried to swatch it. It gives my lips a touch of color. Moody Sisters is a micro business run by two sisters. Most of their ingredients come from other small USA businesses.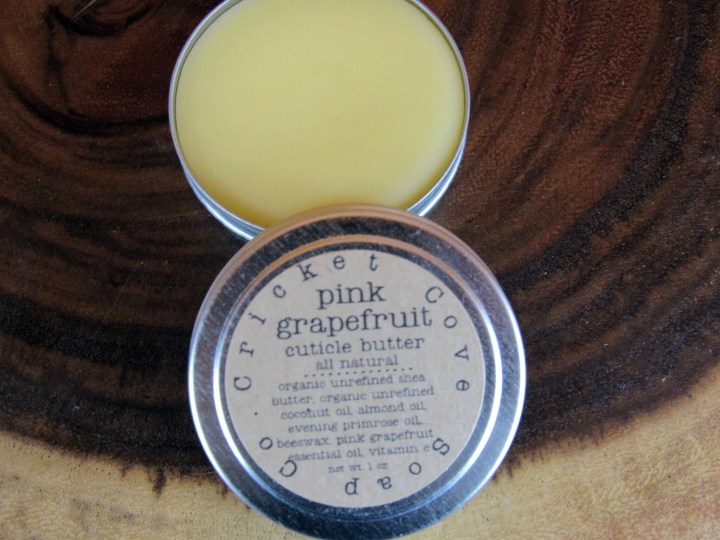 The Cricket Cove Soap Co – Cuticle Butter in Pink Grapefruit ($7.00) is a simple way to take care of your nails at night. Keep the tin in the cute little bag on your night stand. Pull it out right before bed and massage the butter onto your nails. It has a pleasant grapefruit scent that is from the pink grapefruit essential oil. It felt moisturizing on my nails and gave it a little shine.
I can't wait to use the Bella & Beau Botanicals Bubble Bath in Fresh Spearmint Lime ($8.00). The sulfate-free, paraben-free bubble bath has a wonderful scent. It contains lime oil, spearmint oil, thyme oil, and oregano oil. Run it under the water and enjoy long lasting bubbles!
The Dermadeli Pumpkin Seed Serum ($28.99)  is a unique product in the subscription box world. I remember receiving one other pumpkin skincare item over a year ago. The serum can be used 3-4 times a week and is suggested to use it as the last serum if you are layering serums on your face. A quick reminder of a simple skincare routine using serums – cleanser, toner, serums, moisturizer, oils. It is moisturizing and can be used on any body parts that needs deep moisturizing and hydration. I am going to try it on my face because it is anti-inflammatory.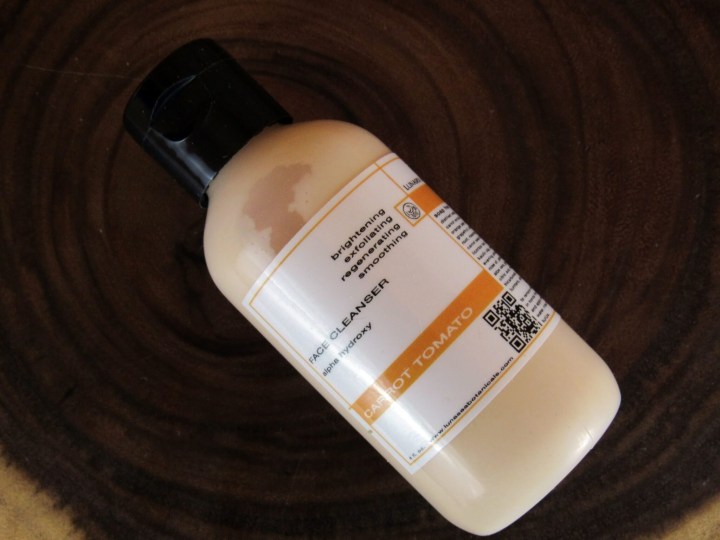 The ingredients for the Lunasea Botanicals Carrot Tomato Alpha Hydroxy Face Cleanser ($14.00) sound amazing! One unusual ingredient is burdock root. It's a "weed" that I pull out of the garden a lot that I am trying to learn how to use in my everyday life. The cleanser brightens dry skin cleans pores and does it all without stripping the skin. Unfortunately I am unable to use it because it has witch hazel. I'm disappointed because it also has carrot oil which my face loves! My sister is going to love it.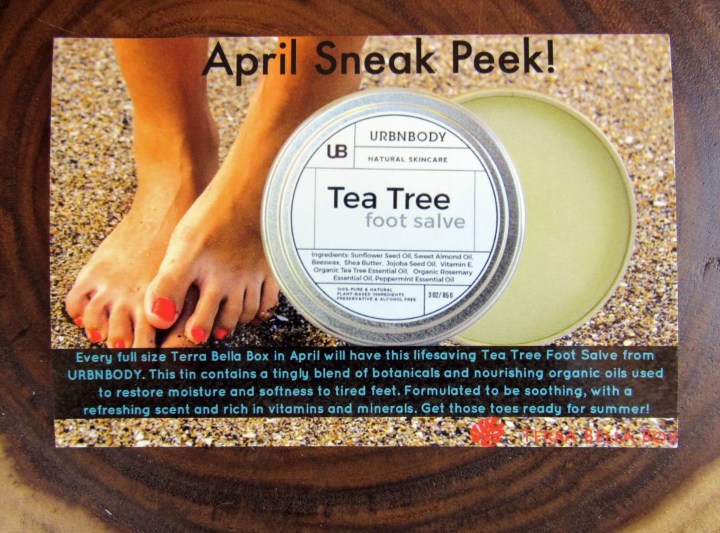 Every April 2016 full-size Terra Bella Box will contain a Tea Tree Foot Salve by urbnbody ($15.00). It's getting near that time of the year again where our feet can be free of boots and sneakers! What do you think of the spoiler?
It's another great month for Terra Bella Box. The items fit their concept of nutrition for skin. It's a wonderful way to learn about small businesses and the products that they offer. I'm impressed with their selections and can't wait to try out the bubble bath and pumpkin serum. I already used the lip balm and cuticle butter and liked them both. I think my sister will be impressed with the cleanser based on the ingredient list.
What do you think of the March Terra Bella Box? Share below and let us know!
Visit Terra Bella Box to subscribe or find out more! Get an extra bonus item in your first box with coupon code HELLOEXTRA. (Valid on full box, not the lite box.)
The Subscription
:
Terra Bella Box
The Description
: Terra Bella Box is a different kind of beauty box. We find products that are created in small batches by small businesses, are always cruelty free, and are made with the finest natural ingredients. Good for your body, good for the earth, good for local economies.
The Price
: $34.95 per month for the full-size box (5-6 products), $16.95 for the lite box (2-3 products) + Shipping