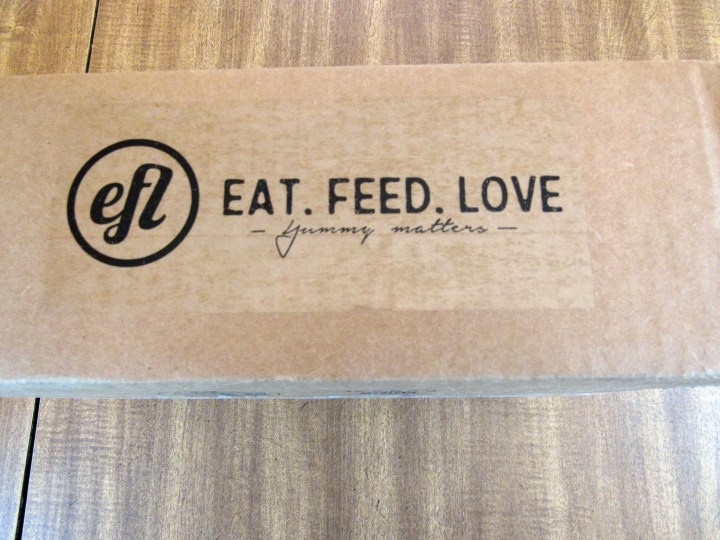 Taste Club is a monthly gourmet food and cooking subscription box.  Every box will contain a spread of artisan food themed together to make a feast, or to use individually, along with all the recipes you need to make it happen. I love their tagline – Yummy Matters!
Taste Club has now officially become a family and added 2 new subscriptions to the lineup!  In addition to the flagship Taste Club Pantry Box ($45 per month), Taste Club has introduced the new Sample Box ($22) and Snack Box ($35)!
Sample Box: Discover amazing new flavors with this box full of Sample size artisan products. Perfect for those looking to discover new foods.
Snack Box: Tasty artisan snacks, no cooking required, just un-pack and enjoy. From chocolate fudge to caramel corn. The connoisseur snacker's dream.
Pantry Box: Build the ultimate pantry with this box of Full size artisan products. Amazing foods and recipes to create the most delicious meals.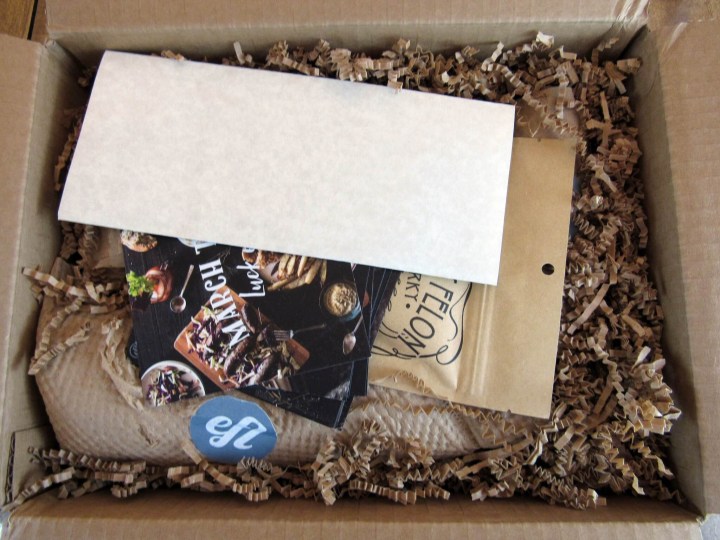 It looks impressive. I wasn't really sure what to expect.
The packaging was amazing. No worries about anything breaking with this subscription!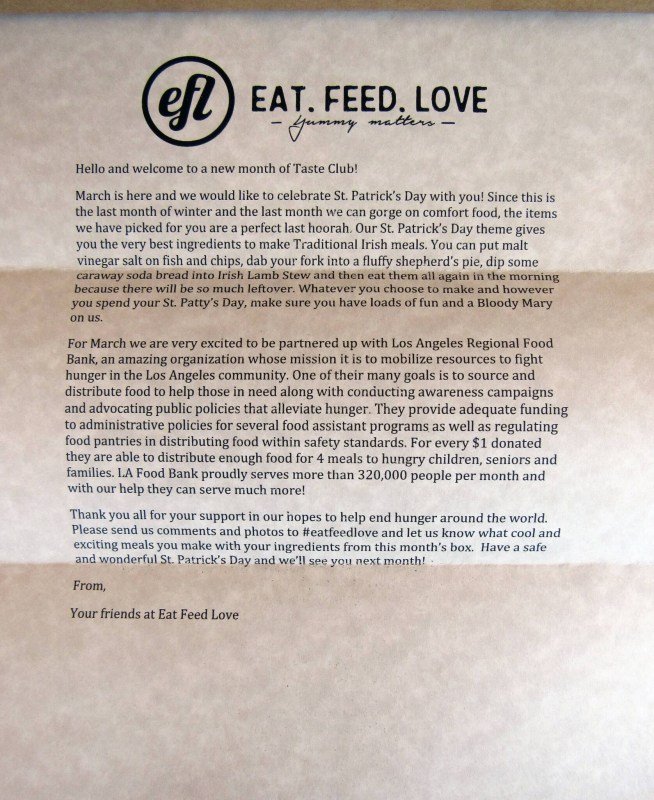 Every box comes with a curator's letter about the theme – Luck of the Irish – and the monthly charity, Los Angeles Regional Food Bank. The Los Angeles Food Bank serves more than 320,00 people a month. They are able to provide 4 meals for every dollar donated.
The March 2016 theme is the Luck of the Irish. It's a great theme for March!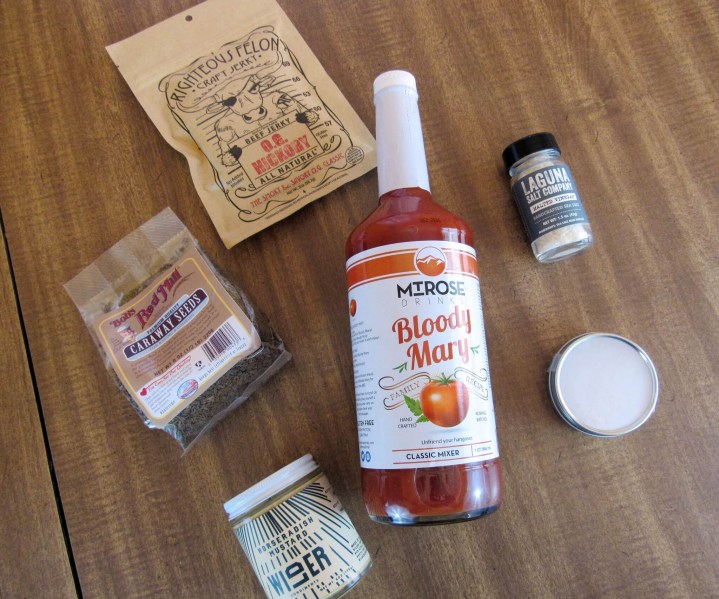 Now I know why the box was heavy! I am seeing a variety of items. Think of the possibilities!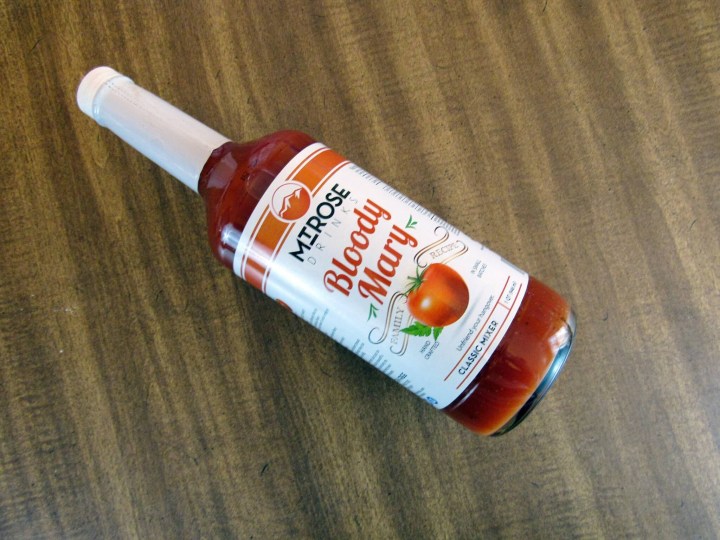 The Mt Rose Bloody Mary Classic Mixer ($7.99) is an old standby. The nonalcoholic mix is gluten free with no high fructose corn syrup. MT Rose mixes are handcrafted in small batches and use cane sugar to bring an amazing taste to your drinks. Mix yourself a Bloody Mary or cook it with chicken!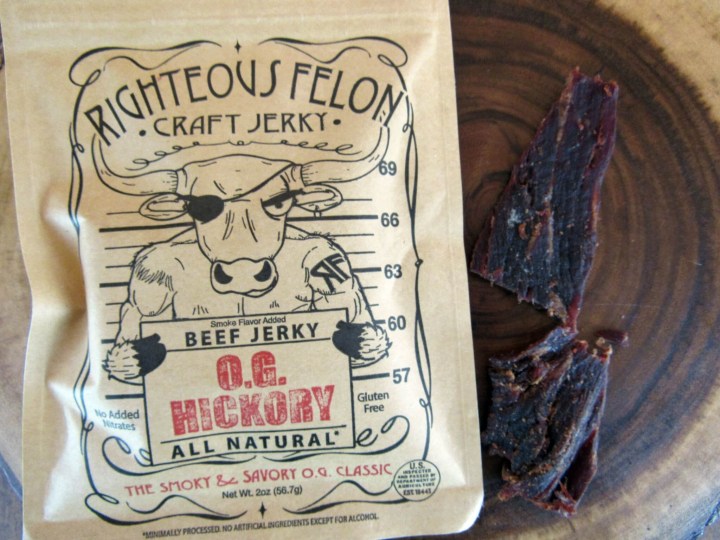 My sister tried the Righteous Felon O.G. Hickory ($10.00) and loved it. She made happy noises while eating it. It is a soft jerky made from Black Angus Beef with a smell that makes your mouth water. It's also gluten-free.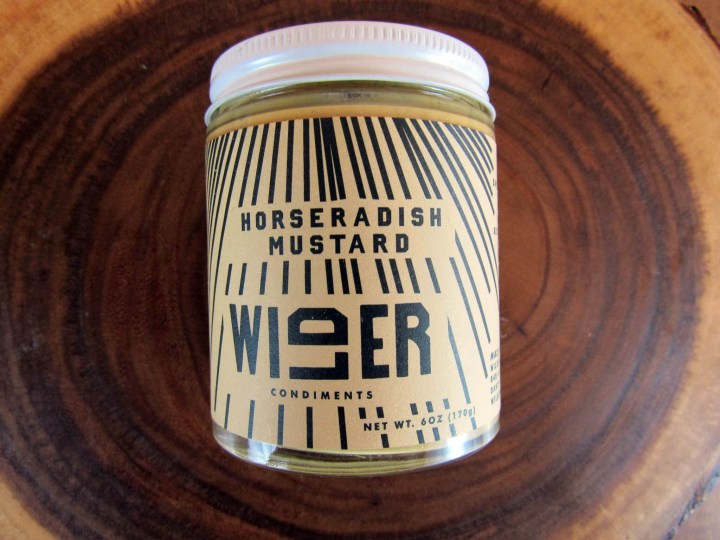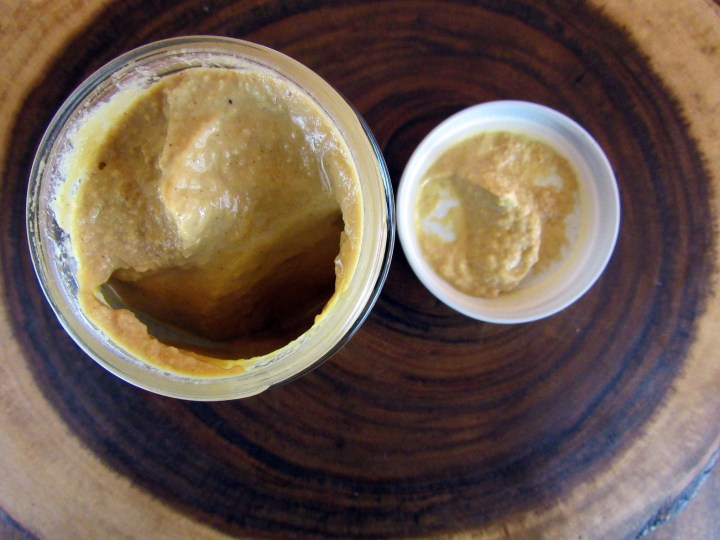 The Wilder Condiments Horseradish Mustard ($10.00) has a wonderful horseradish smell. The texture is smooth with a tangy taste. Mustard is always welcome in this household.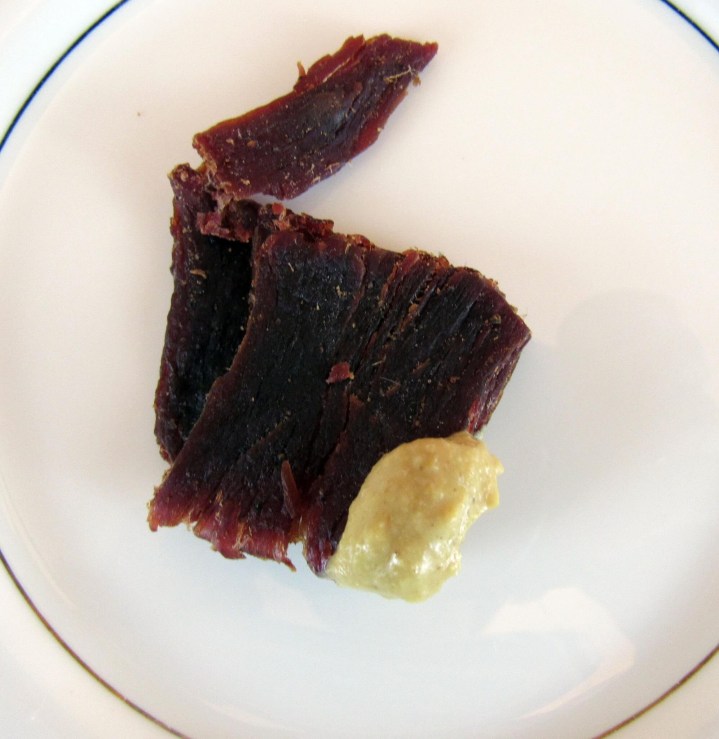 Is your mouth watering? Are you feeling hungry?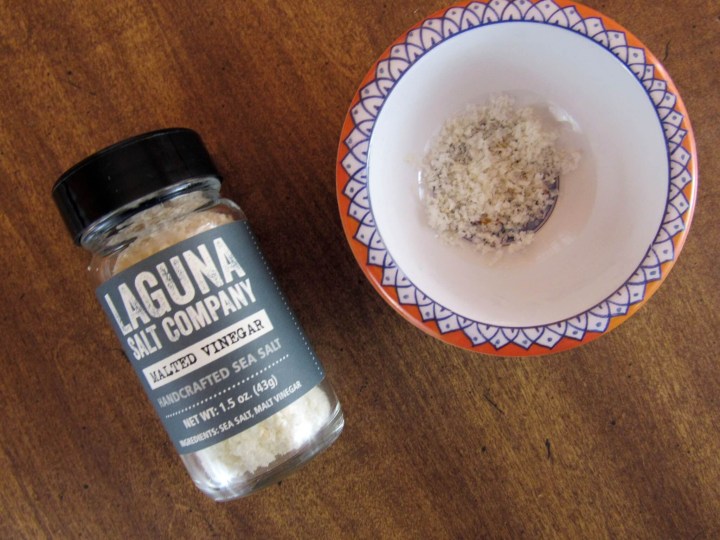 We are excited to receive the Laguna Salt Company Malted Vinegar ($6.95). It is a simple mix of sea salt and malted vinegar. It has a great vinegar smell that makes me want to make homemade vinegar potato chips.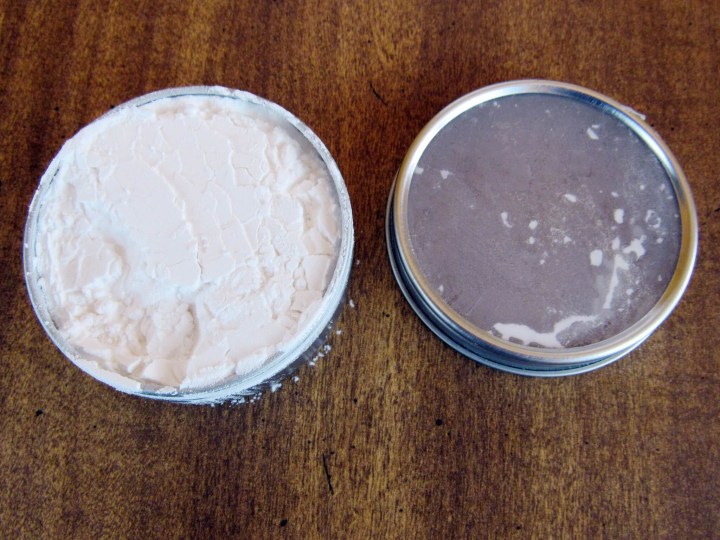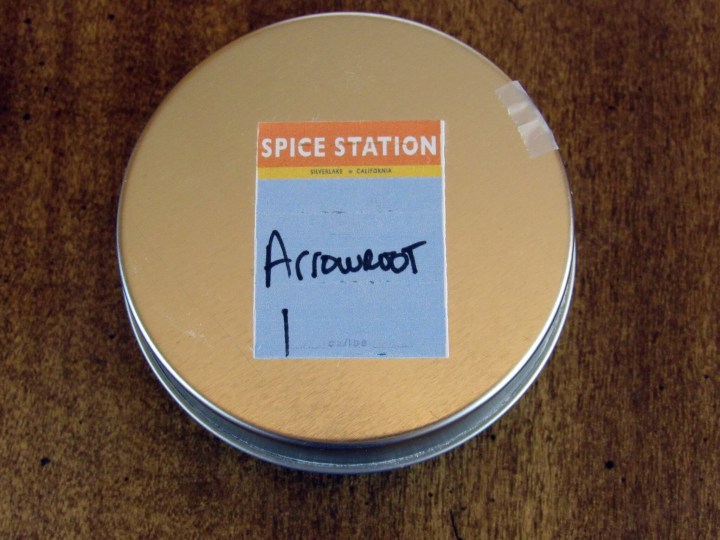 I am glad to receive the Spice Station Arrowroot ($1.50?) Arrowroot is useful in gluten-free baking because it counters the denseness of the flour. Gluten-free breads, cakes etc. can be quite dense sometimes because of the flour used. The arrowroot helps counteract that and make it a little lighter. I am going to give it to my sister who is expanding on her gluten-free cooking skills. Of course, it can be used for other things!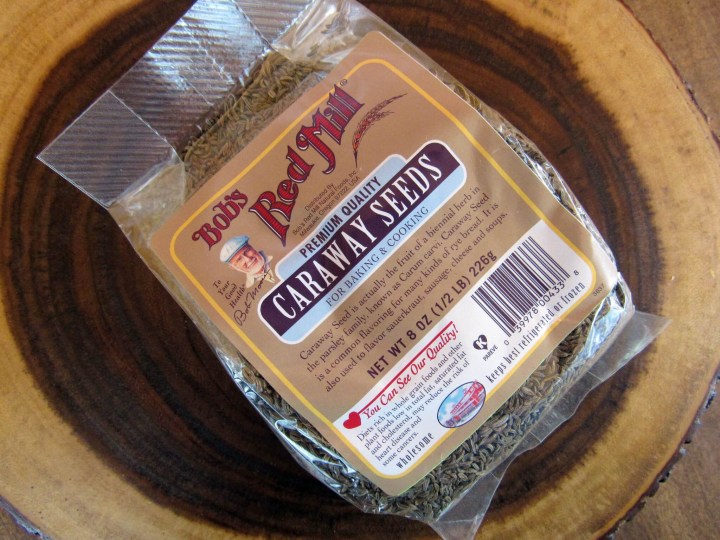 The Bob's Red Mill Caraway Seeds ($4.39) will be used when I am making pickles.  Both my sister and I tried the seeds and thought that had a strong taste. I can already taste the garlic and caraway pickles!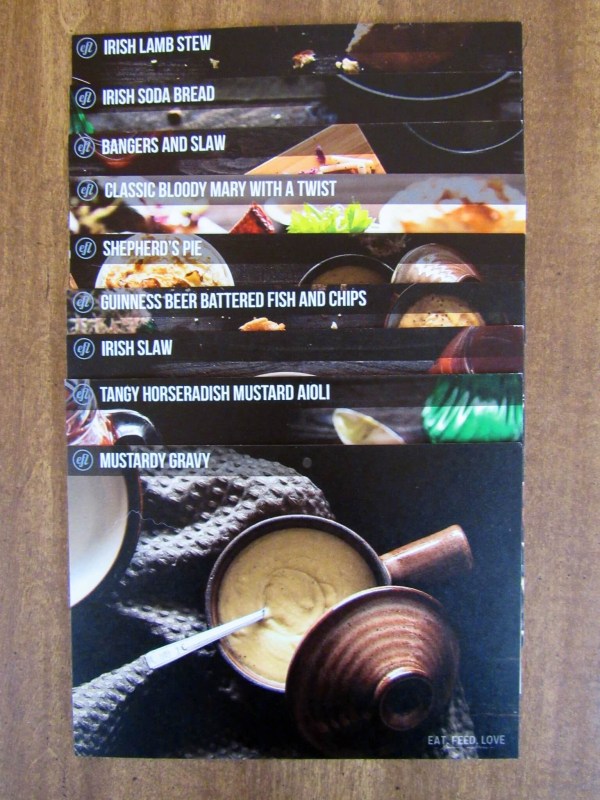 So how do the above products relate to the Luck of the Irish? Eat Feed Love included nine recipes that will delight the Irish side of you.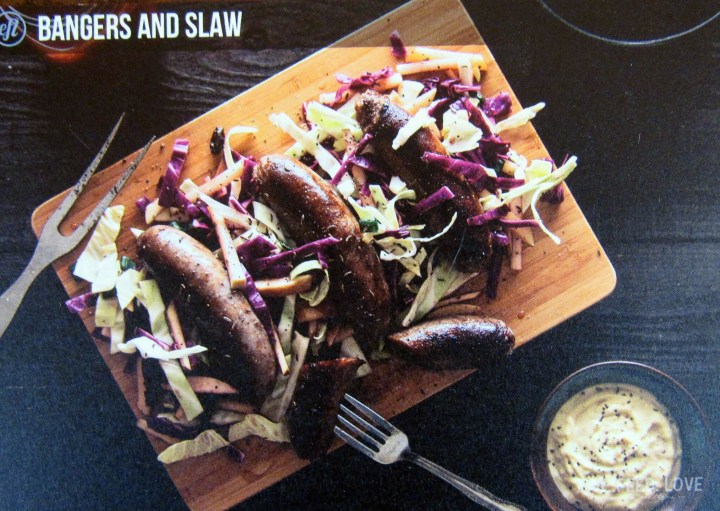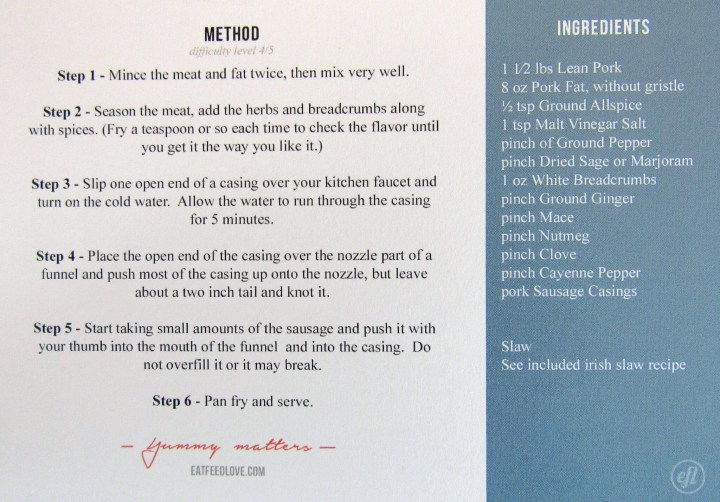 I selected a traditional meal. The front shows a beautiful picture of banger and slaw.  The back explains how to make the bangers and refers you to the Irish Slaw recipe for the slaw. It's a great way to try out new recipes.
I am impressed with the value of the box! It comes in at a little over the cost of the box which is amazing for a food box. Not only was the box packed full of food, but it was heavy! I like the variety of items, the theme, and the smells! The items selected are perfect for the March theme or keeping in your pantry to use for your own recipes. I can't wait to see what is in the next box!
Visit Taste Club: Pantry Box to subscribe or find out more! Save 50% on your first box of any of the Taste Club subscriptions with coupon code HelloSubscription.
The Subscription
:
Taste Club: Pantry Box
The Description
: uild the ultimate pantry with this box of Full size artisan products. Amazing foods from all over the world and recipes to create the most delicious meals. Boxes contain variety of spreads, condiments, jams, honeys, syrups, cooking sauces, oils, vinegars, salts, spices, seasonings, chocolate and cocktail mixers.
The Price
: $45.00 per month