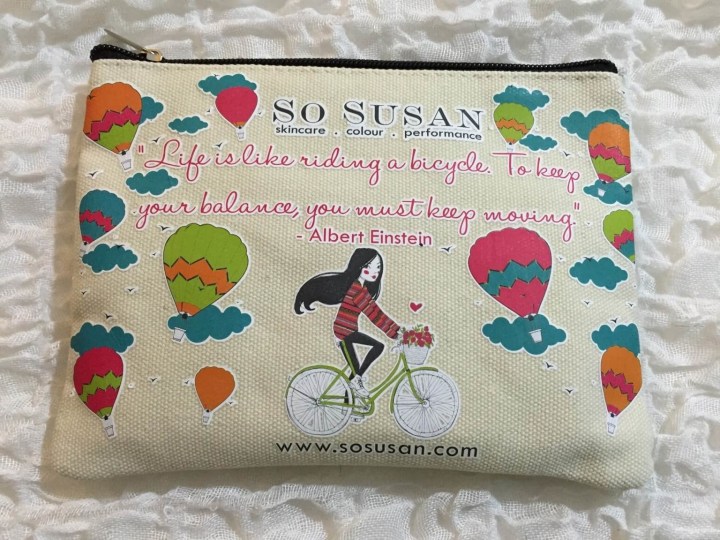 My first So Susan bag is here! I love it already and I haven't even opened it yet! The So Susan lip love bag is a monthly subscription sent in the cutest canvas zipped bag. I absolutely love the design and quote on this month's bag!
The reverse of the product card has the same design as the bag. This bag features four products, one of which is considered a bonus. I love that So Susan proudly states right on the product card that they're cruelty free — their products are also vegan and paraben free as well. Which I personally don't actively seek out companies that are paraben free or vegan, animal cruelty free is very important to me so I really like their mission statement.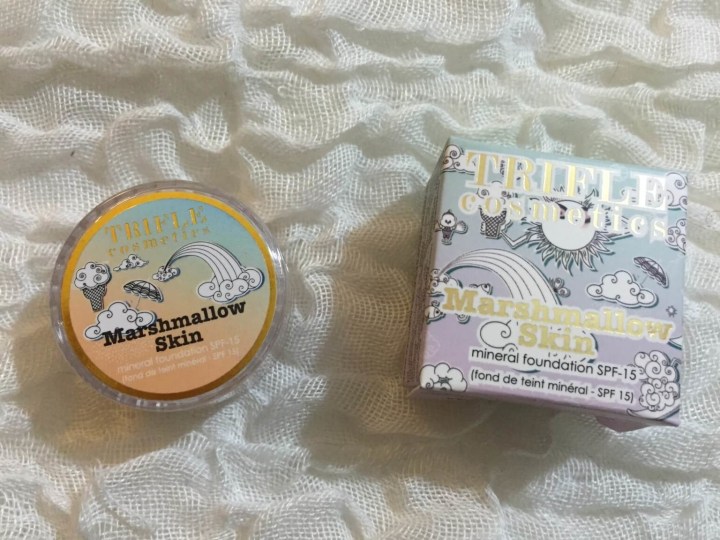 Marshmallow Skin by Trifle Cosmetics ($17.95) A mineral foundation in powder format. I don't wear foundation so I'll be gifting this. It has SPF-15 though, which is great year-round!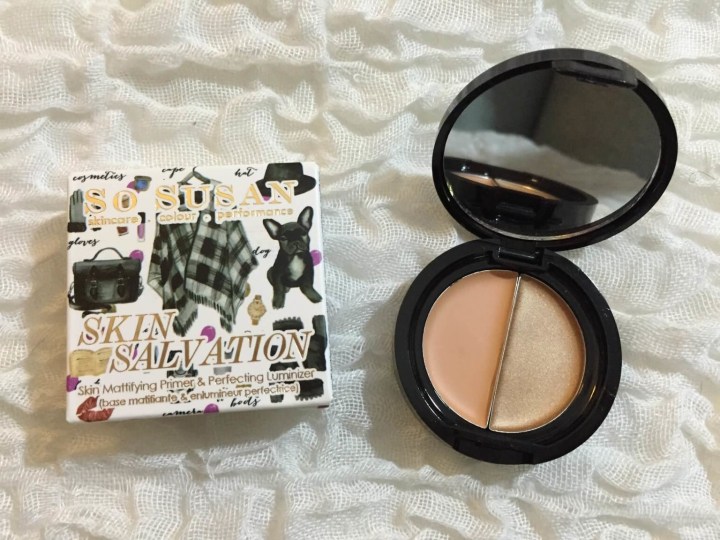 Skin Salvation by So Susan ($27.95) The peachy half is a primer and the golden half is a highlighter/luminizer. The primer is likely colourless but the luminizer looks too dark for my skin. I'm gifting this as well but I love how it's a dual-purpose item! You could probably even blend them together to sheer out the shimmer somewhat.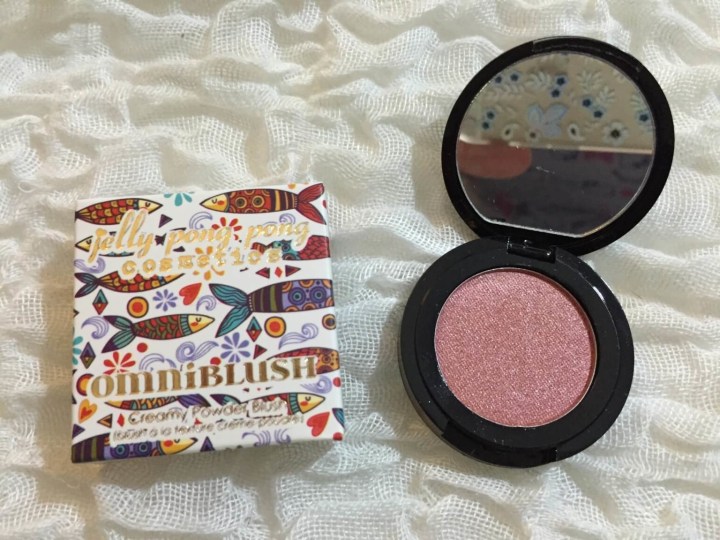 Omniblush by Jelly Pong Pong ($17.95) Oh my god, I love this colour so much! It's a soft rose with a beautiful shimmer to it. It's not incredibly pigmented, which isn't necessarily a bad thing in this case — you can build it up to get more colour.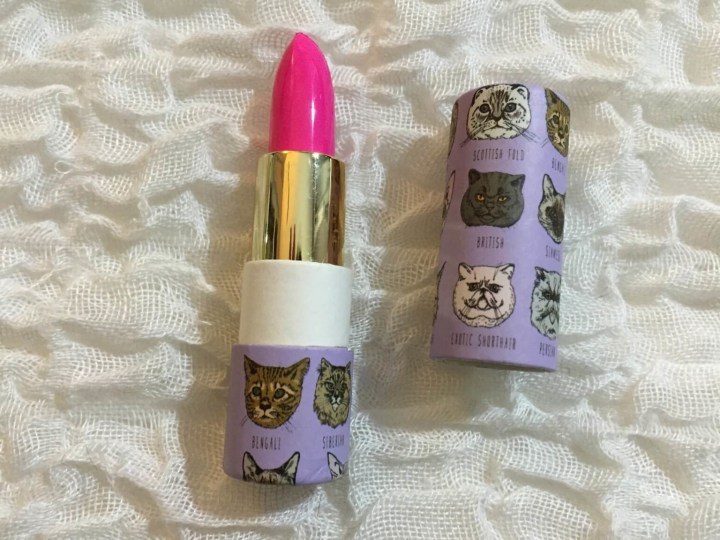 Lip Pout by So Susan ($18.95) This looks shockingly pink but it's actually quite sheer on my lips. I like it, though. It's not long-wearing but it's light and comfortable on the lips and easy enough to reapply. I LOVE the packaging more than the actual lipstick! It reminds me so much of Paul & Joe's lipsticks with the cardboard tubes.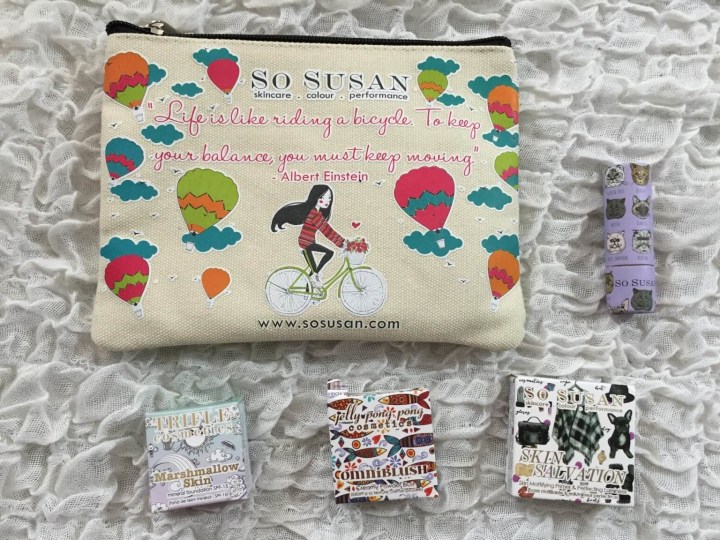 February's bag included four great items in a very cute bag. I love the aesthetic of this subscription — everything so so colourful and bright! The value this month is almost $100, which is great considering how low the subscription fee is. Since it ships from the UK it did take a full two weeks to reach me, but that's the mail for you. I loved opening my bag this month and I think you will, too!
Visit So Susan Lip Love to subscribe or find out more!
The Subscription
:
So Susan Lip Love
The Description
: Every month get 4 So Susan cosmetics products: 3 makeup items and 2 bonus items, one of which is an accessory. Bags are available to view before shipment and you can skip the month or send to a friend. 100% Cruelty-Free.
The Price
: $20.95 per month