POP! & a Top from MyGeekBox is a monthly subscription box with a Funko POP! figure paired with a geeky shirt.
This month arrived a bit worse for wear.  This tends to happen with the outside of the boxes.  Even more understandable as this came from across the pond so it required a lot more handling.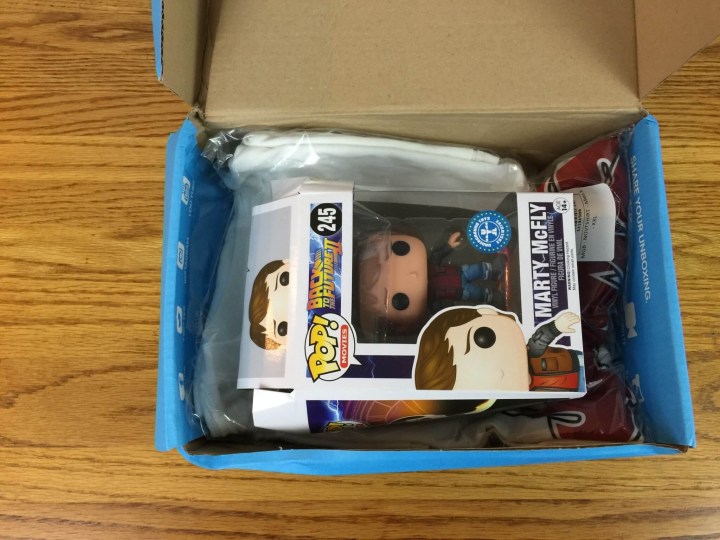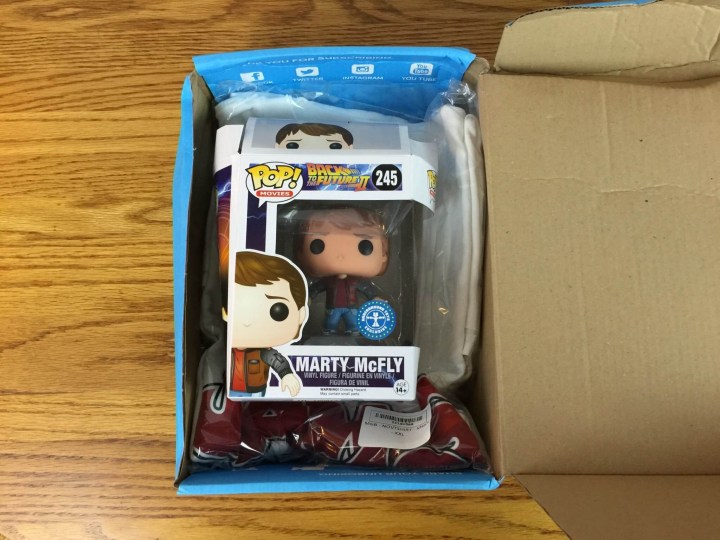 Unfortunately, unlike most other boxes, there was nothing to keep the items secure, well, other than the t-shirt.  Collectors of these Funko POP! items respect the integrity of the box and as you can see it didn't fare well.
Back To the Future II Funko Pop Marty McFly Vinyl Figure (~$15)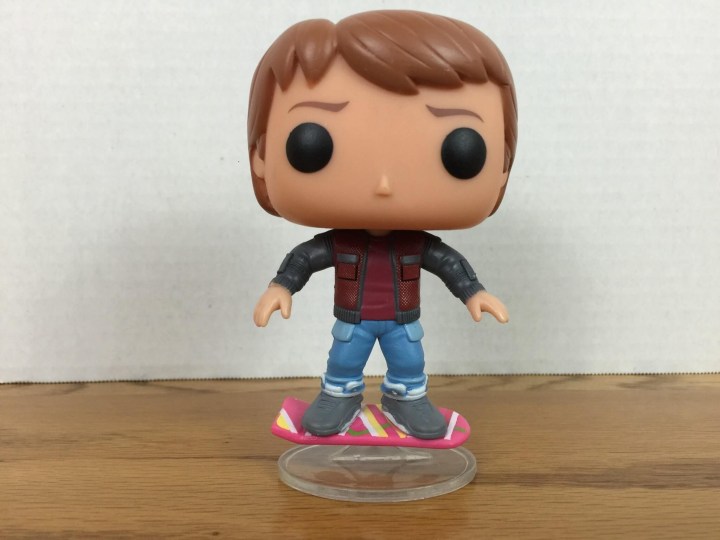 Despite the fact the box looks like Biff got a hold of it, Marty McFly is safe and sound on his hover-board.  This Funko POP! is an Underground Toys Exclusive.  Even more reason to be disappointed by the condition of the box if you're an in-box collector – not a big deal if you like to take them out!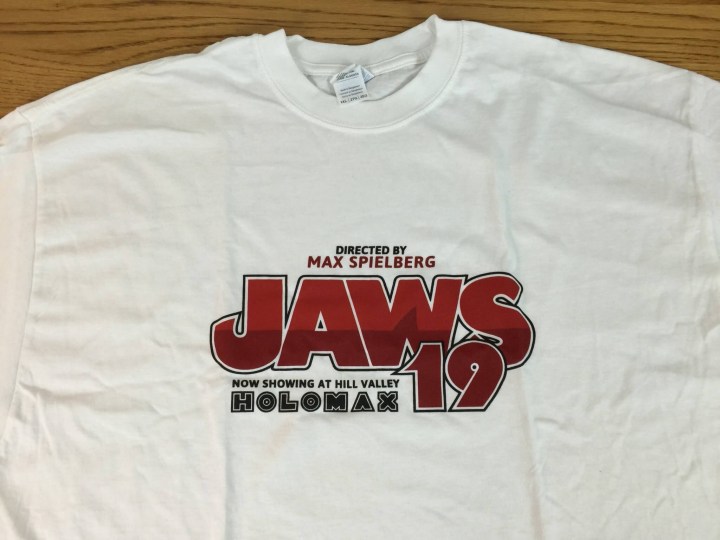 Jaws 19 T-Shirt.  The advertisement that Marty McFly thought was going to eat him in Back to the Future II is now commemorated on a classy looking white t-shirt.  True fans will look twice and give the inevitable thumbs up.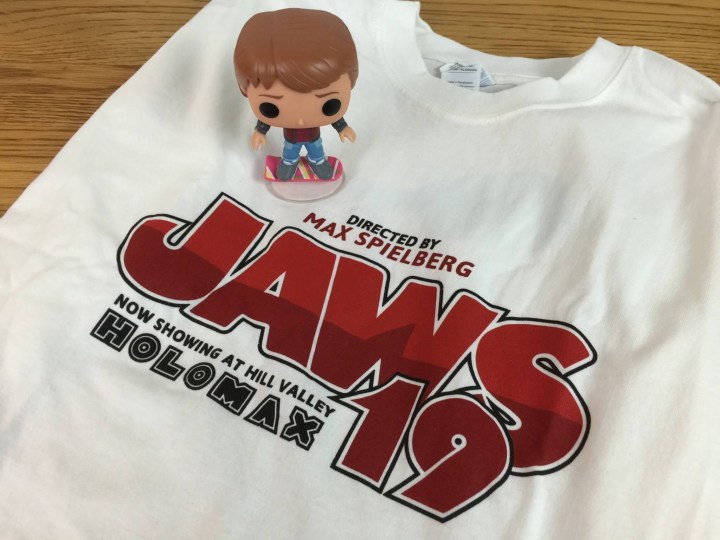 Two very cool items came in this box.  I really like themed boxes and Marty McFly already looks great displayed at my workstation.  I look forward to seeing what POP! & a Top have coming up next.
Visit Pop and a Top to subscribe or find out more!
The Subscription
:
Pop and a Top
The Description
: A mystery Funko Pop! Vinyl and awesome geeky t-shirt delivered to your door for only £14.99. Each month all subscribers are in with a chance of having their box upgraded to one of our mega boxes featuring hoodies, oversized and exclusive pops including Pop! Rides completely free of charge.
The Price
: $28.21 per month