Periwinkle is a subscription box for girls' earrings.  Inspired by a marine-enclosure-titled entrepreneurial reality show, an Atlanta family spent months dreaming, designing, and launching its business.  Everyone got into the act, from the parents to the youngest child.  Every month, Periwinkle sends you a hand-selected post earring, along with a beautiful original watercolor card with an inspirational message.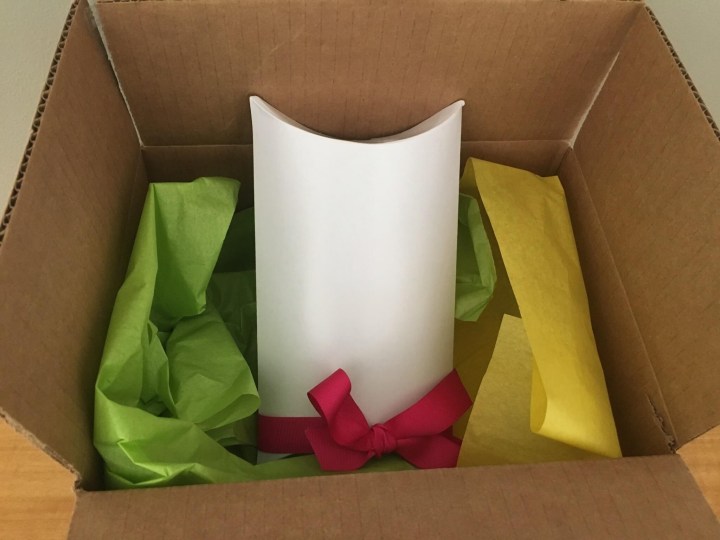 The Periwinkle box is beautifully presented and wrapped.  Four or twelve-month subscriptions are available.  You can choose from the "Editor's Pick" or the "Heirloom Collection."  The Editor's Pick earrings are fun and brightly-colored:  orange slices, vibrant stars, cupcakes, etc.  The Heirloom Collection earrings are sterling silver.  Each set comes with a watercolor card and quotation emphasizing strength and serenity.
We opted for the Editor's Pick and my girl LOVED the idea that someone her age was part of a family business.  We were not disappointed by this month's beautiful selection: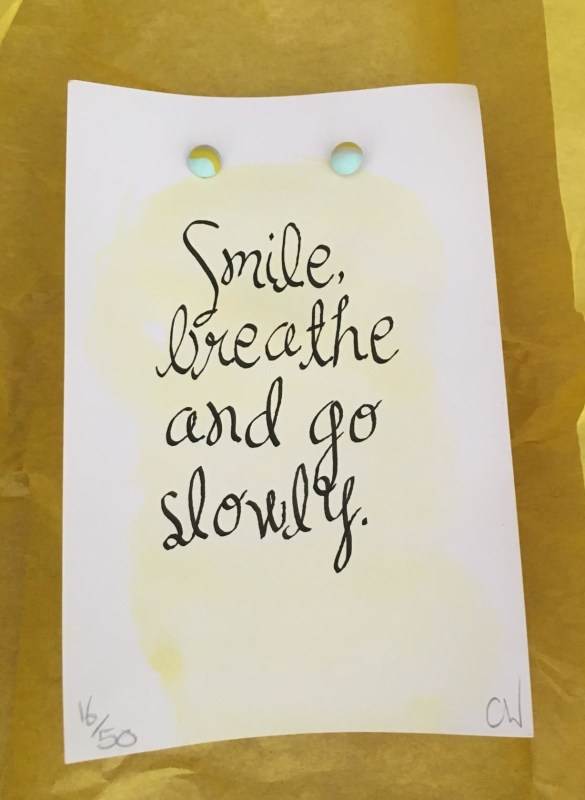 The pretty watercolor background goes beautifully with the earrings.  The earrings are blue and yellow pastel demispheres, about 1.5cm in diameter.  The posts are secured with a plastic push back.  They're very age-appropriate for tweens or teens, especially active girls who don't need big earrings getting in the way.
What a fun little box!  This is a great way to add some unique pieces to your girl's earring collection.  We can't wait to see what comes next month!
Visit Periwinkle to subscribe or find out more!
The Subscription
:
Periwinkle
The Description
: Give her earrings each month. In each Periwinkle box, she'll discover a different pair of oh-so-cute earrings on a card with a hand-lettered quote. We've cherry-picked our favorites for the Editor's Picks collection – from glittery hearts for February to orange slices in May.
The Price
: $40.00 per quarter