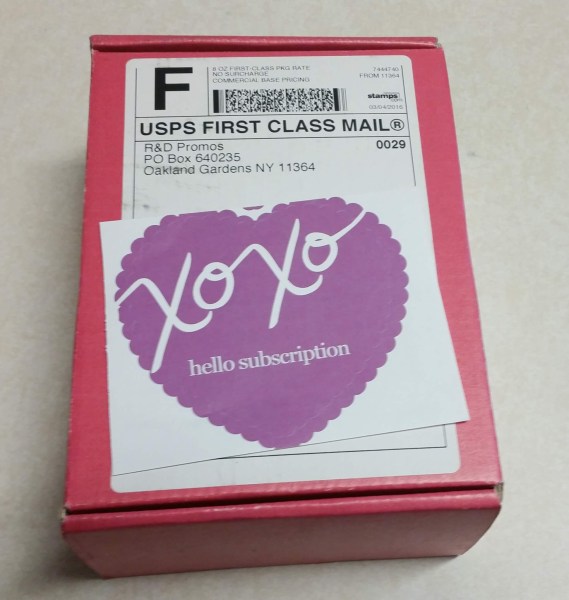 The Period Club promises tampons and pads delivered to your door every month for $12.  Plus a little chocolate surprise.  And free shipping.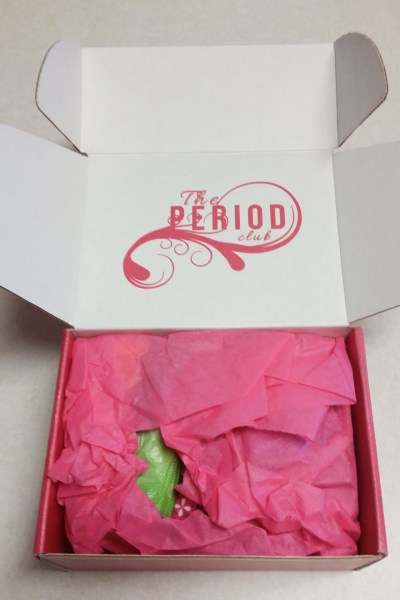 In a house with teen girls, this subscription box is just brilliant.  When I told one of my daughters about it, she was a little anxious about getting feminine products in the mail…I don't know what she was expecting, but it comes in a discrete pink box.  No embarrassing labels.  And even opening the box, it wasn't clear what was inside – except for "The Period Club" label.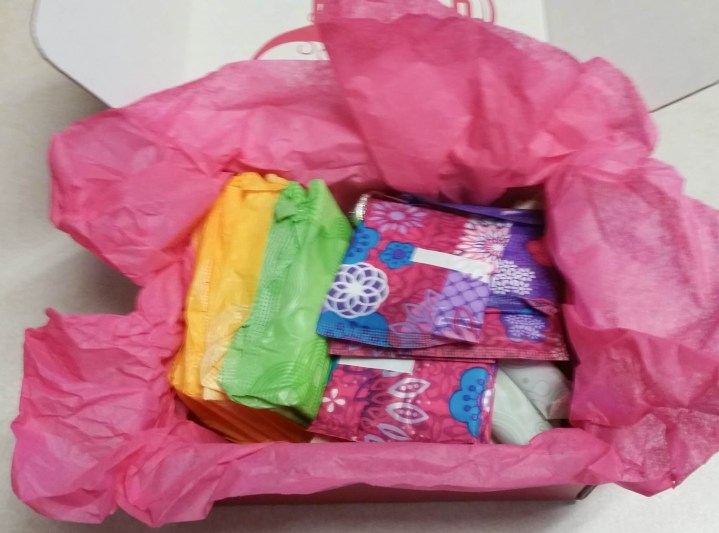 Opening up the tissue paper, we found a colorful box of products.  I guess this is one way to make that time of the month a little more fun.
And here's a picture of everything in the box.  Every box comes with some combination of 25 items, depending on what you select.
So how does the Period Club box work?  First, you pick your products — tampons, pads, or both.  We picked both.  Then you pick your brands.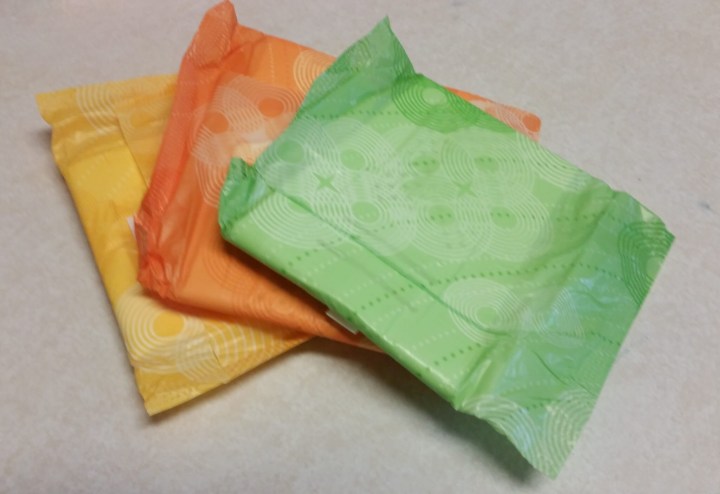 Pads:  The Period Club offers either Always or Kotex brand pads.  We picked Always – there were 8 pads included in the box.  You also get to select from light, regular, or heavy.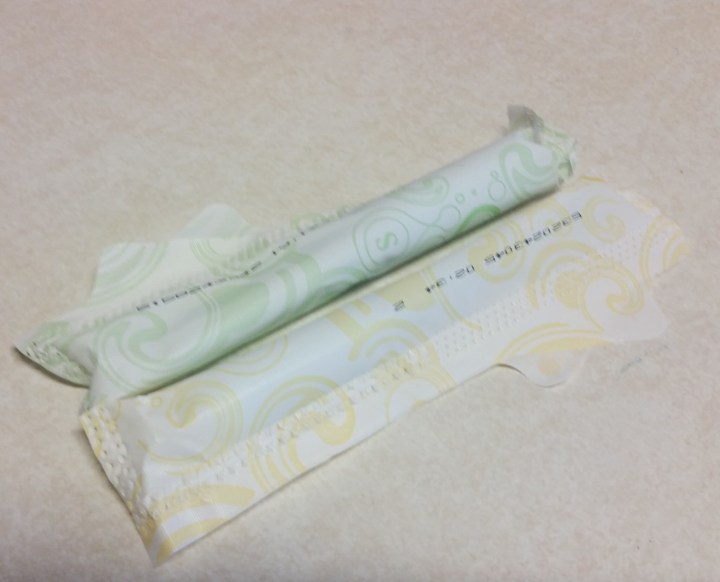 Tampons:  The Period Club offers either Kotex or Tampax brand tampons.  We selected Tampax.  Again, it lets you select light, regular, or heavy.  Our box included 2 heavy and 9 regular tampons.  The website says every box will include some variety of products, including overnight or super, even if you select regular.

Liners:  Every box will include a number of panty liners.  According to the Period Club site, the number of liners will vary based on the selections you make for the pads and tampons, but they promise you'll have plenty.  In our box, there were 7 panty liners.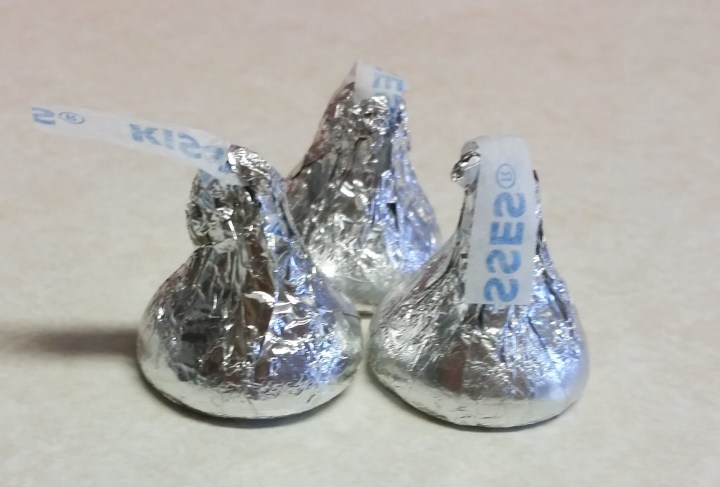 Treat:  Finally, every box will contain a little treat "to give you something to look forward to that time of the month. :)"  Our box had 3 chocolate kisses.  Mmmm.  Chocolate.
Like I said above, I think this is a brilliant idea for a monthly subscription box.  The price is reasonable and you can't beat the convenience of having supplies delivered to your door every month (and chocolate…you can't beat chocolate).  The Period Club site says they are even working on allowing for selecting of shipment dates to coincide with your cycle and needs.  That will make this subscription box even more awesome.  Although The Period Club is a good product for women of many ages, I sure wish this box had been around when I was a teen!  (And I love it as a mom of teens!)
Visit Period Club to subscribe or find out more! Save $5 on your first box! Use coupon code BOX5.
The Subscription
:
Period Club
The Description
: Period Club is a new time of the month subscription box. Women can customize their box by selecting pads, tampons, or both. Then they can choose their brand followed by their type of flow. Pantyliners are included in every assortment totaling 25 items in each box as well as chocolates! Shipping is free and we ship to the US only at this time.
The Price
: $12.00 per month