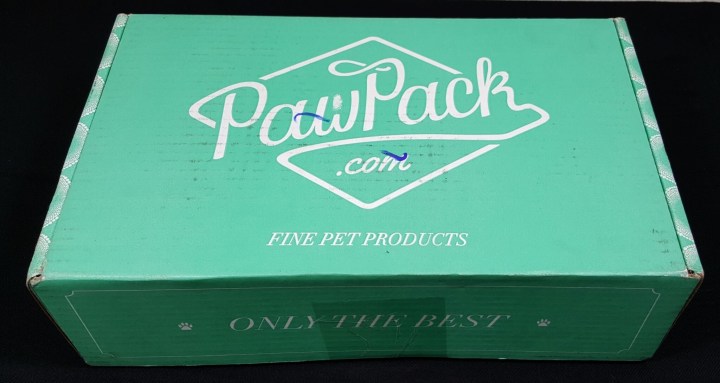 PawPack is a subscription box for your dogs or cats.  Each month, you'll receive 5 or more hand selected items that your fur babies are sure to love.  PawPack strives to feature hypoallergenic products and aims to ensure that items are all-natural and grain-free.  Additionally, 10% of PawPack's proceeds go towards supporting rescue causes.  Choose between 3 sizes to determine the right fit for your dog – small (0-20 lbs.), medium (20-50 lbs.), and large (50+ lbs.).  Boxes are $39 per month (price drops with extended plans – $29 per month for annual plan).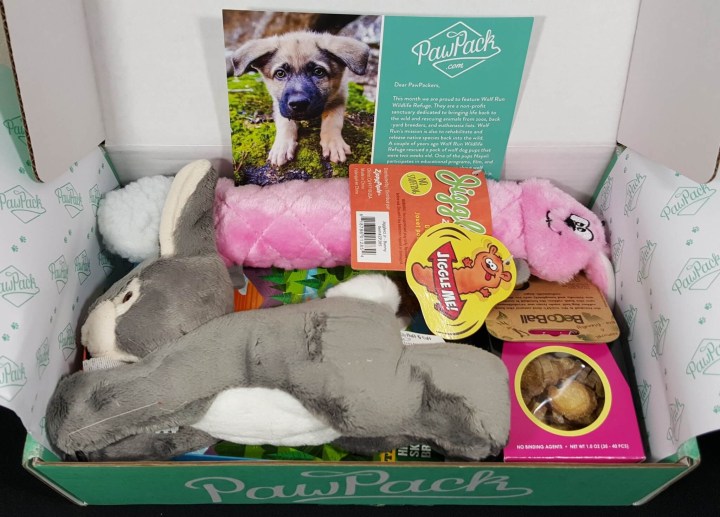 Inside our box!  I see an Easter theme coming.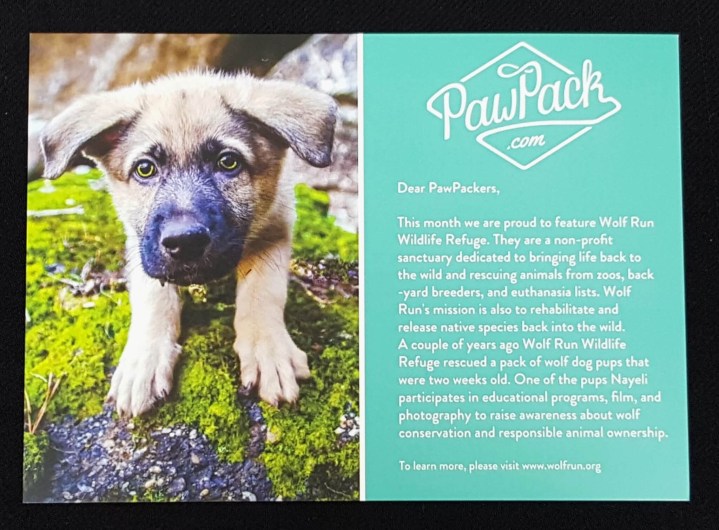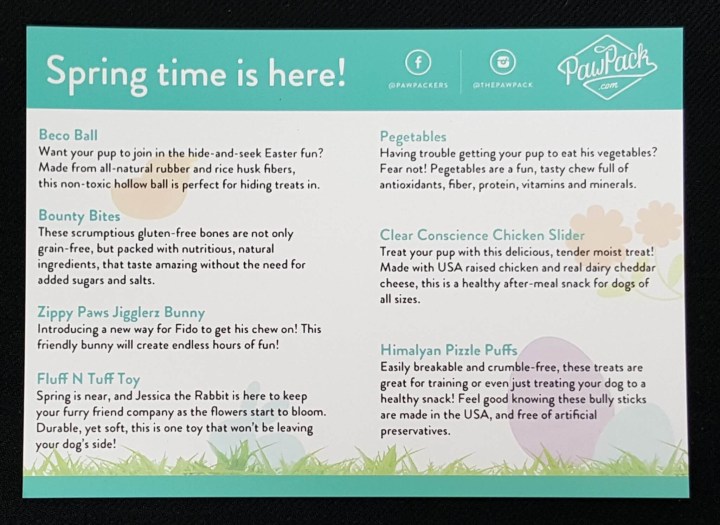 The information card provides a brief description of each item and some information on PawPack's featured rescue organization – Wolf Run Wildlife Refuge (for more information, visit www.wolfrun.org).
Dear PawPackers,

This month we are proud to feature Wolf Run Wildlife Refuge.  They are a non-profit sanctuary dedicated to bringing life back to the wild and rescuing animals from zoos, backyard breeders, and euthanasia lists.  Wolf Run's mission is also to rehabilitate and release native species back into the wild.   A couple of years ago Wolf Run Wildlife Refuge rescued a pack of wolf dog pups that were two weeks old.  One of the pups Nayeli participates in educational programs, film, and photography to raise awareness about wolf conservation and responsible animal ownership.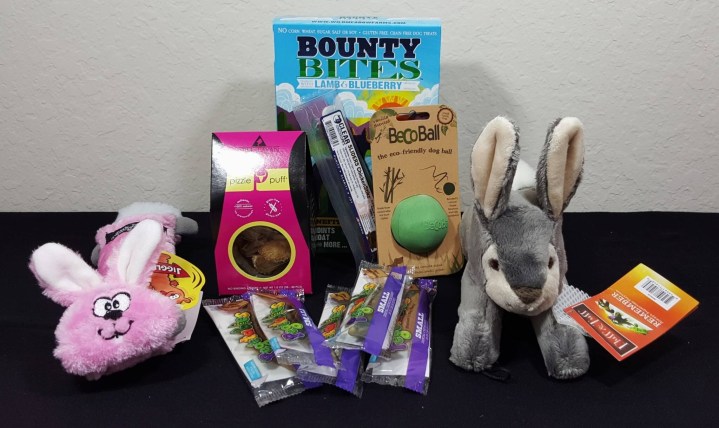 Everything in this month's box.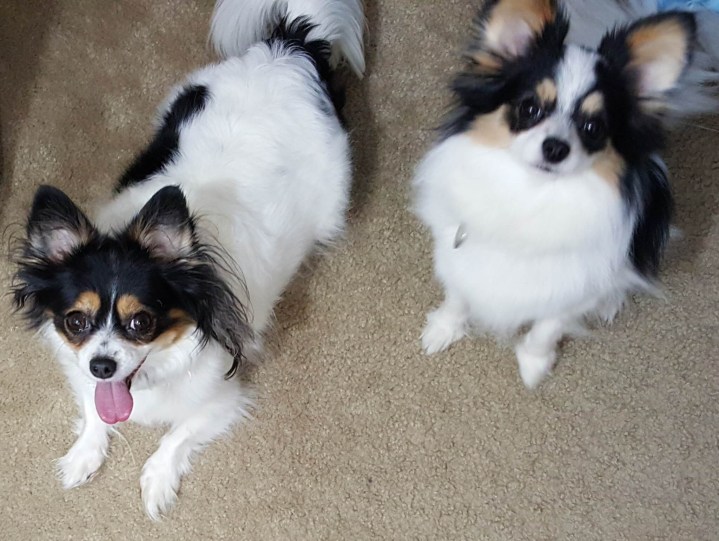 Lexi (left) and Lily (right) have come to recognize the PawPack box each month and are waiting for their taste test samples.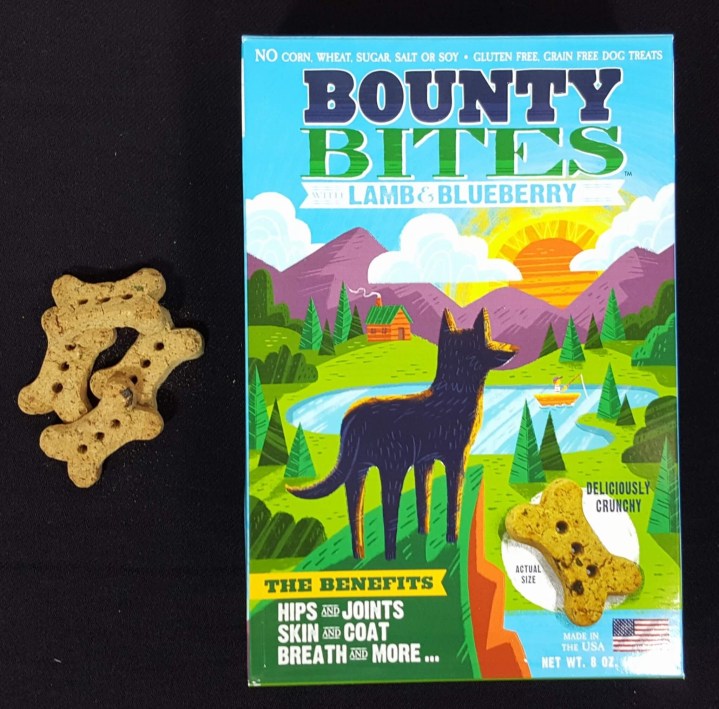 Bounty Bites Lamb & Blueberry ($9.99):  Bounty Bites Lamb & Blueberry are a grain free and gluten free baked dog treat that is deliciously healthy for your dog.  These are made with a chickpea/pea base and include pumpkin, flaxseeds, chia seeds, and beets along with the lamb and blueberry.  They smell so yummy thanks to the cinnamon and vanilla in the recipe.  I thought for sure the girls would love these.  But as I've stated before, my pups just do not like biscuits and cookies no matter how good I think they might be.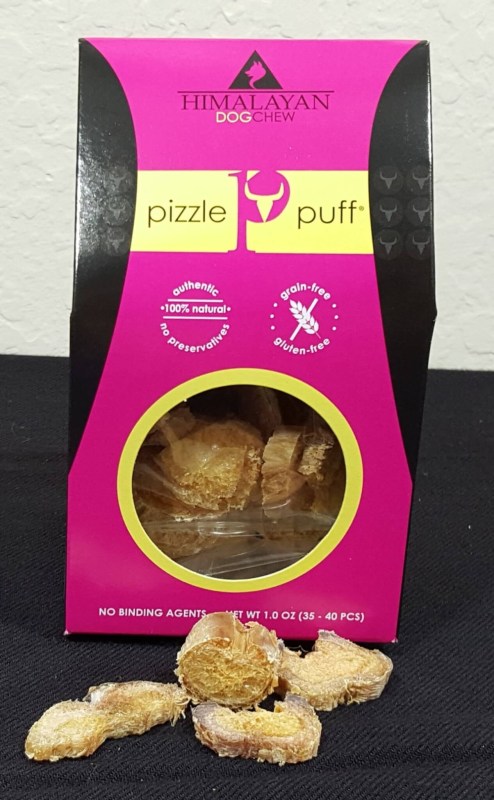 Himalayan Dog Chew Pizzle Puffs ($?):   This is a new take on the bully stick.  Slices of the bully stick have been puffed, creating a lighter texture that is easier for chewing and snacking.  These went to my sister's dog who LOVES bully sticks.  Unfortunately, I had a hard time finding information on this product.  There is nothing on the Himalayan Dog Chew site about these, and most retailers no longer have them available.   One wholesaler listed at $0.66 per box.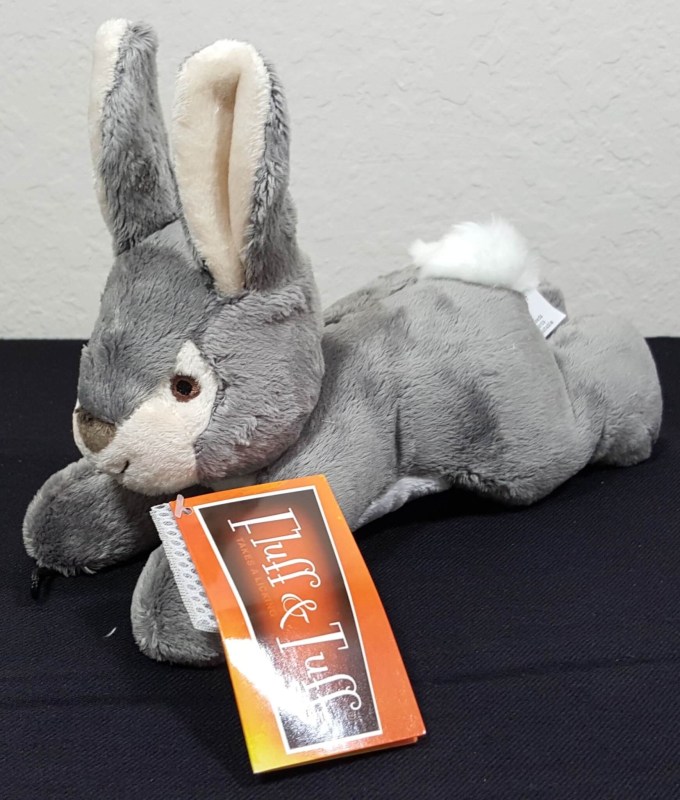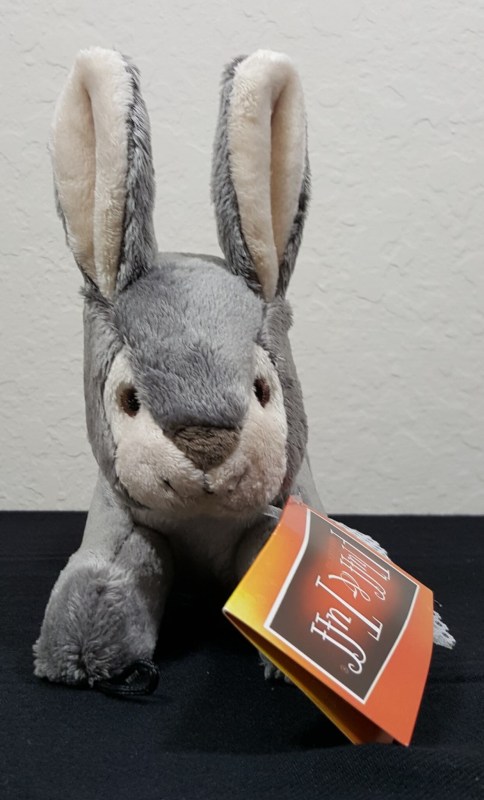 Fluff & Tuff Toys Jessica Bunny ($14.95):  This is not the Jessica Rabbit from my childhood, but I like the more traditional look.  LOL  My girls are really tough on their plush toys; most only last a couple of weeks before ripping.  Fluff & Tuff Toys  feature an ultra-plush outer fabric with a thick Tuffweb™ mesh liner.  Plus, the eyes are embroidered for safety.  I think this one may stand up to the games of fetch and tug-o-war.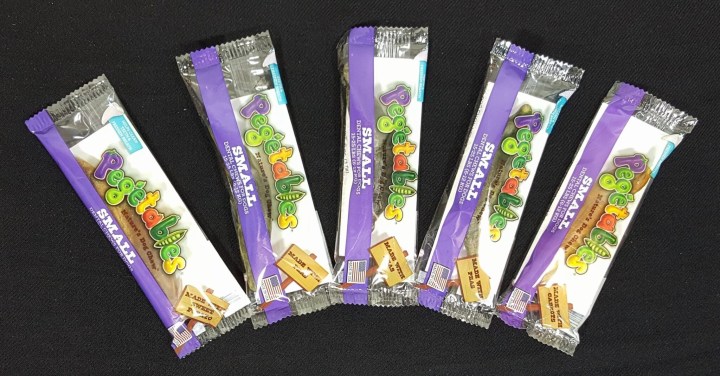 Pegetables Dental Chews (~$3.00-$4.00 for all 5 Amazon.com):  The girls received an assortment of flavors – pea, carrot, and sweet potato.  These dental chews are made with natural vegetables and contain antioxidants, protein, fiber, vitamins and minerals.  They're also shaped like their base veggies.  Very cute and good for the fur babies.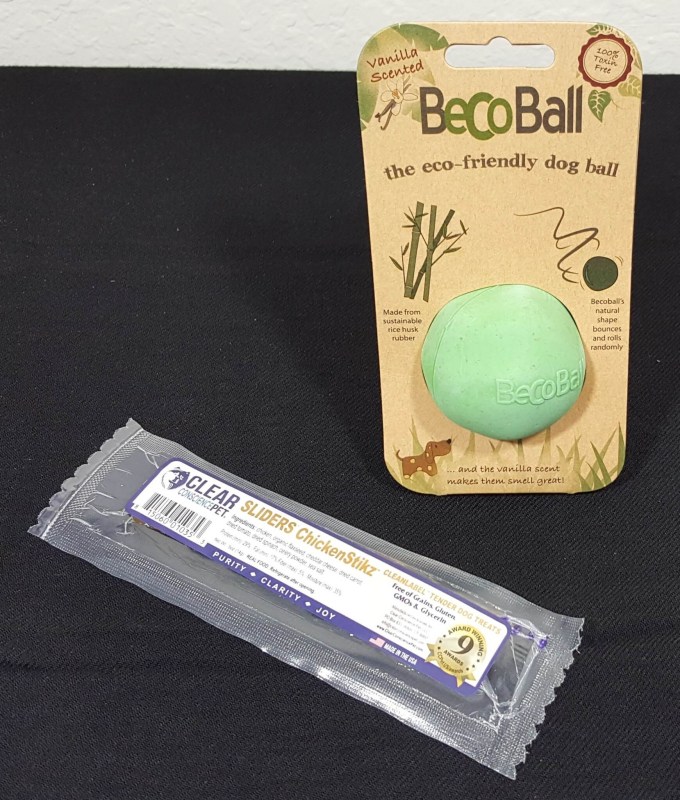 Clear Conscience Sliders – Chicken Stikz ($1.66):  Made with chicken and cheddar, this is a healthy and meaty snack for your pup.  These have no glycerin or similar humectants, no chemical preservatives, and no grains, glutens, or other fillers.  I wish there had been more because the girl gobbled this down and were waiting for more.
Beco Pets Beco Ball ($5.64 converted from £3.99):  The Beco Ball is made from natural rubber and rice husk fibers.  It's wobbly shape makes it bounce and roll randomly.  This is extra durable and has a hole for treats.  Apparently this is also vanilla scented, but I only smelled rubber.  This has become Lexi's new favorite toy (she even slept with it).  I have play pictures coming later.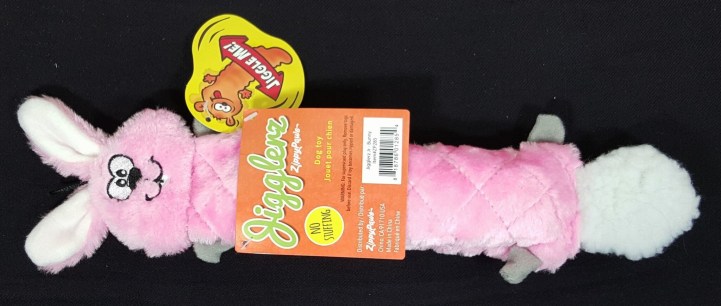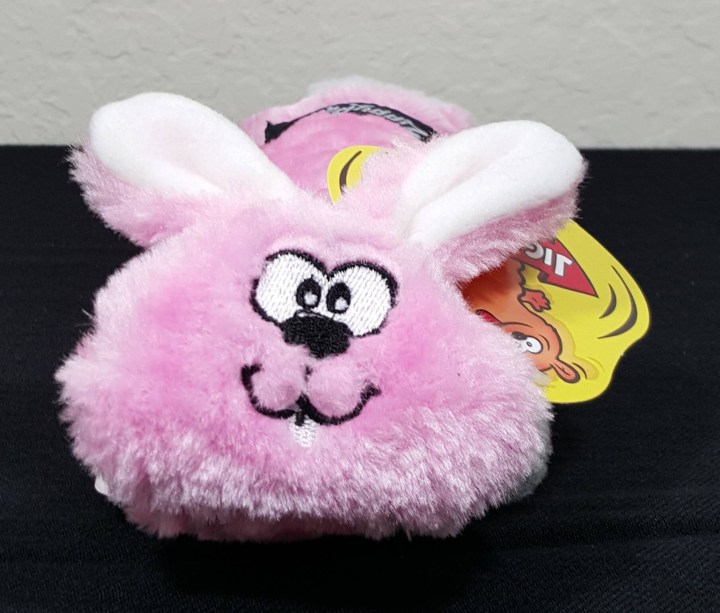 ZippyPaws Jigglerz Junior Bunny ($7.99):  And here's another bunny.  Jigglerz are made with noisemakers that squeak when shaken.  There's no stuffing, only a little crinkle paper inside head and tail.  This was Lily's favorite toy.  She found that she could also make it squeak by biting it on the butt.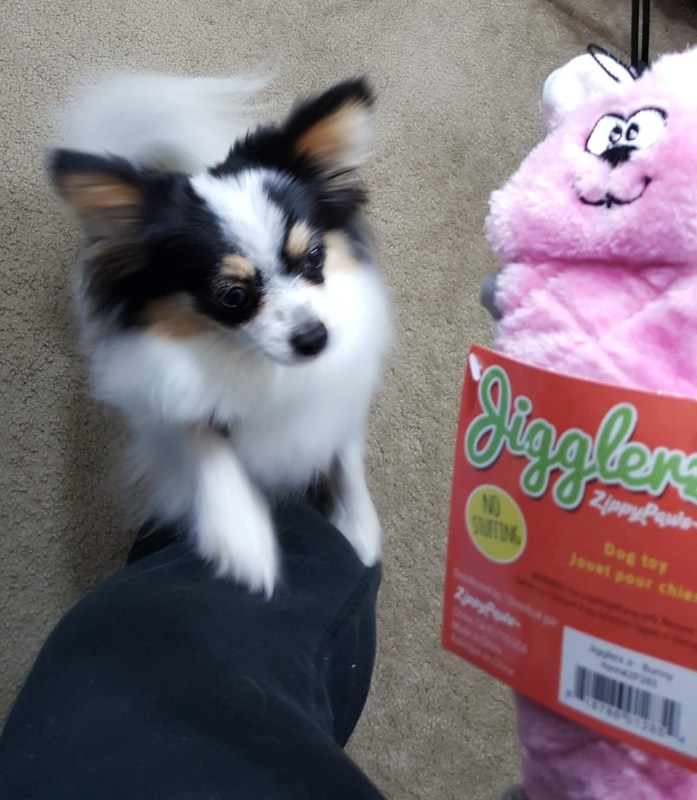 Lily wanted this so much, she jumped for it when I was trying to take pictures.
And now for some play time fun with Lexi and the Beco Ball…
Yes, that really is a heart on her side.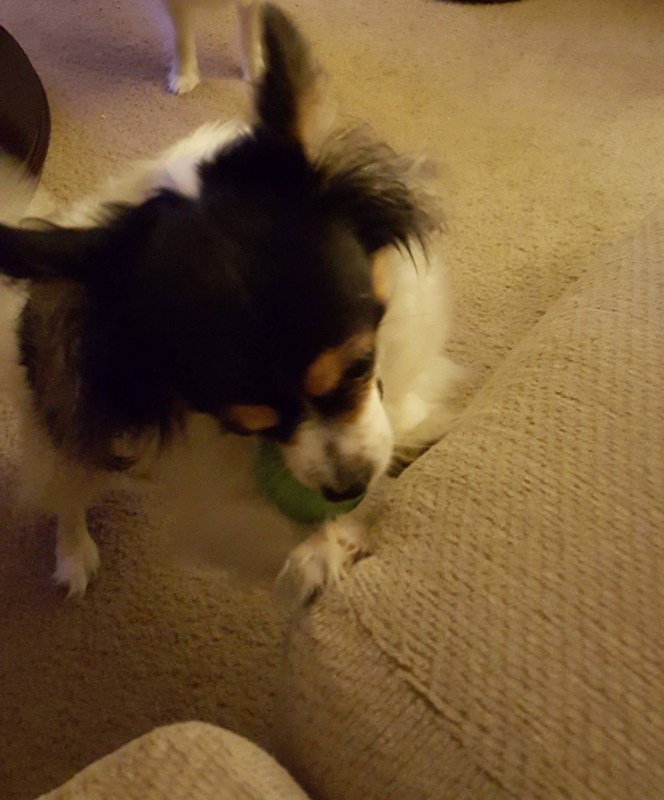 Here's the ball, now throw it.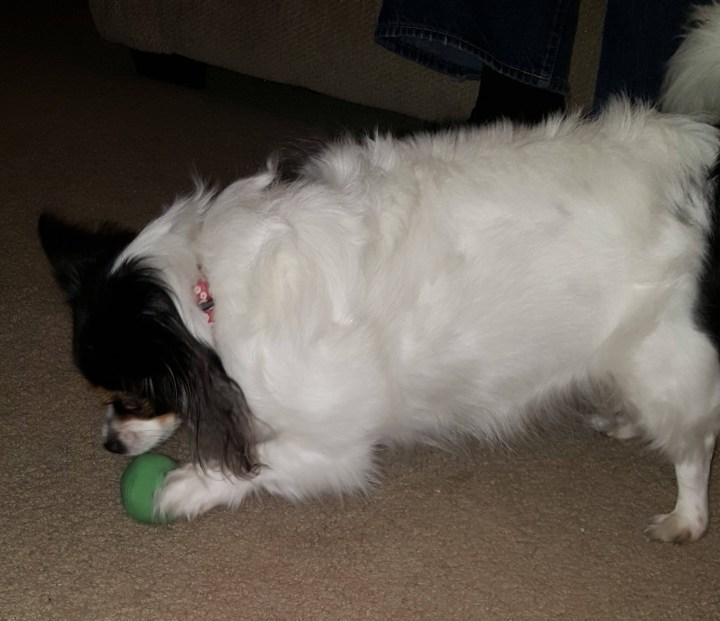 I got it!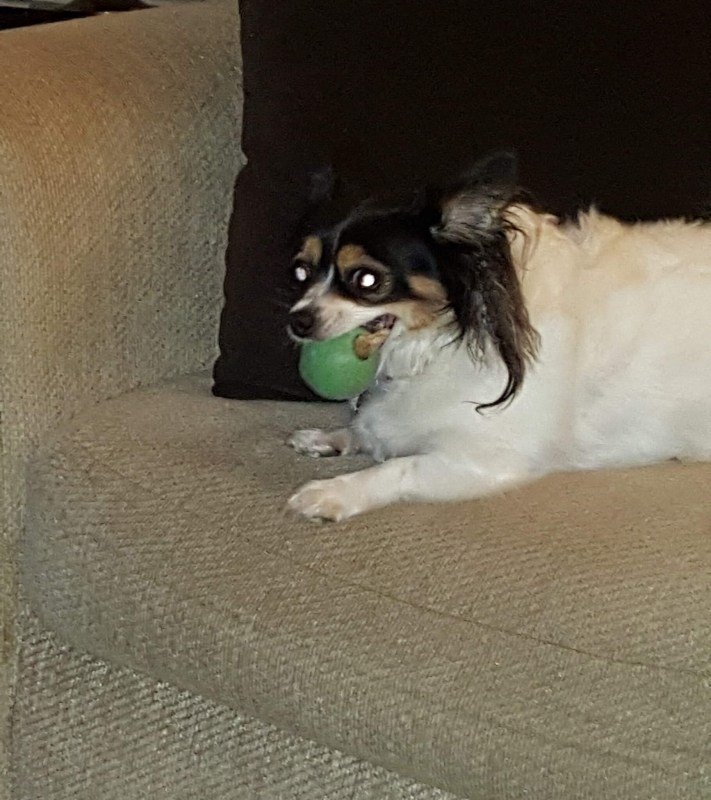 Time for a break (this was after a solid 30 minute game of fetch).
This month's PawPack had over $40 worth of toys and treats for my girls.  While the value of the box has not been consistent from month to month, it is over the cost of the subscription.  I like that March was themed for Easter and found the plush toys to be super cute.  How did your fur baby like their box?  Let me know with a comment below.
Visit PawPack to subscribe or find out more! Save $10 on your first box! Use coupon code  HELLOSUB.
The Subscription
:
PawPack
The Description
: This subscription box for dogs or cats will bring 5 or more carefully selected presents to your door every month! Everything will always be either Eco-Friendly, Organic, or All-Natural. PawPack features hypoallergenic products that are all natural and always GRAIN FREE!
The Price
: $35.00 per month