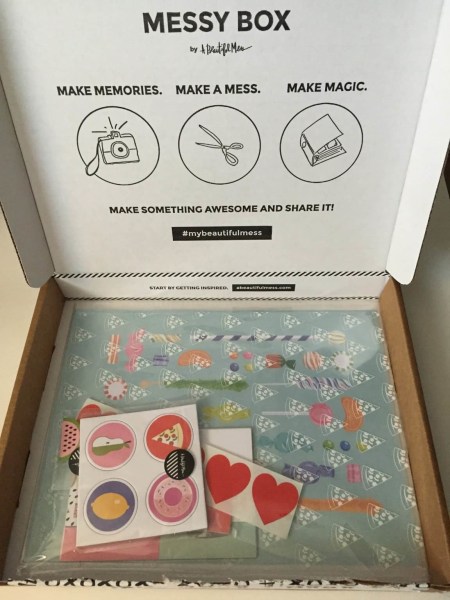 Messy Box is a subscription box by the same brains behind Happy Mail. It's oriented more towards the scrapbooking fans, or really anyone who's crafty! I was drawn to this box because I've recently joined the planner addict culture, and I'm always on the hunt for new papers, stickers, and ephemera. I liked that Messy Box had a monthly theme, which is more cohesive than a pile of random stickers. As soon as I saw this box and saw watermelons, I was thrilled — my planner has a watermelon design on it! I'm convinced it's destiny.
February's theme is food, with a little extra for Valentine's Day. I just purchased recipe and meal planning inserts for my planner, so these couldn't have arrived at a better time!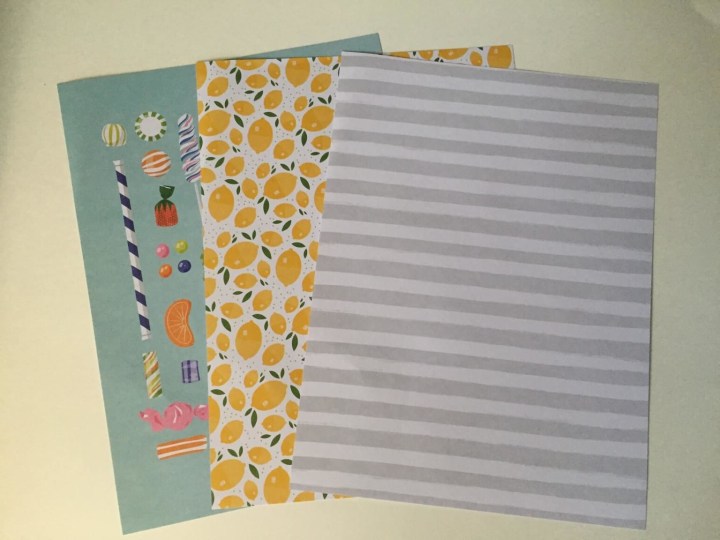 These are large letter-size sheets of printed paper. The colours are so vibrant! The candy print is actually cute enough that I think I'm going to frame it and put it in my kitchen. I'm going to use the lemon and the stripes to make dashboards for my planner.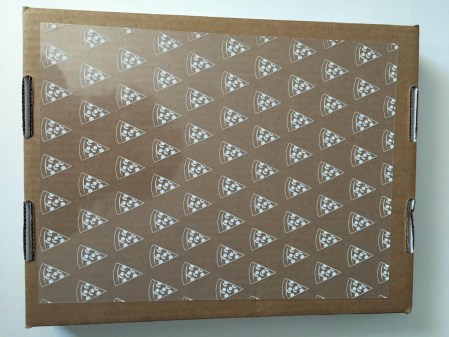 I had to put this pizza page onto the box to get a good picture of the print! This is a sturdy clear overlay with white print.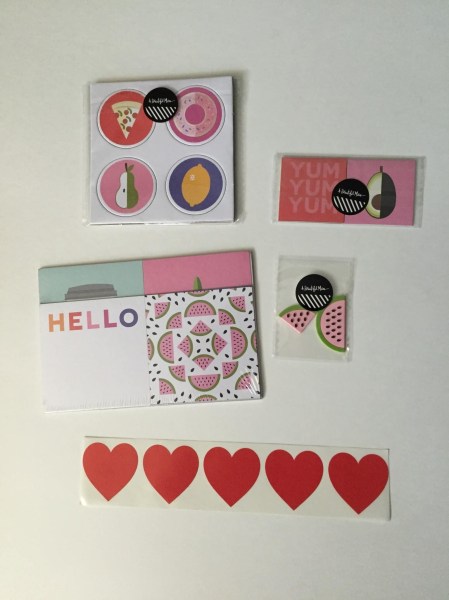 All of the little bits & bobs such as journaling cards and other ephemera come neatly packaged. Look at those tiny watermelon charms! They're a soft flexible rubbery material and even the seeds are textured. I'm making them into paperclips! I love the heart stickers — so appropriate for February and a nice little bit of love.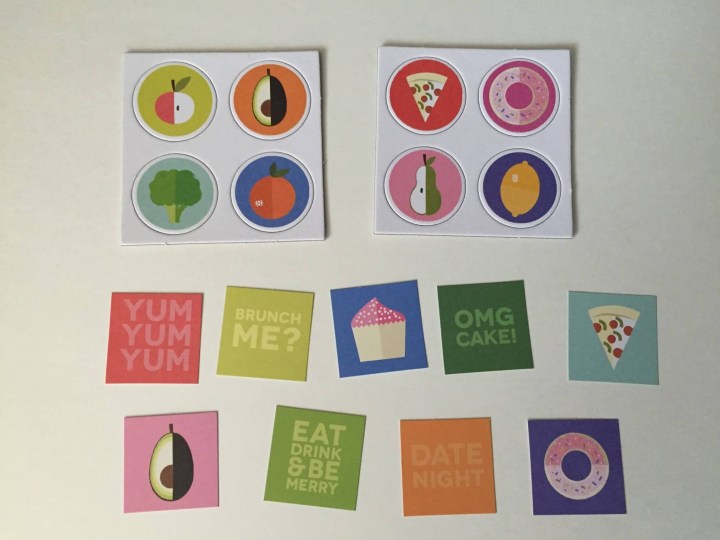 There are eight punch-out cardboard discs and nine small cards. They're about 1.5×1.5″ and the discs are the same. I'm going to turn the discs into more paperclips for my planner.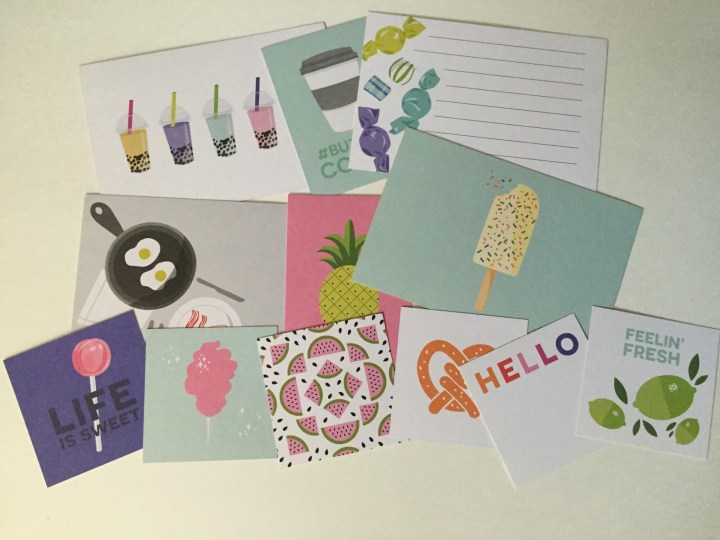 The journaling cards are all double-sided — the larger ones have space for recipes or notes on the back, and the smaller ones mainly have lines for to-do lists on the back. I can't get over how cute the art is on these!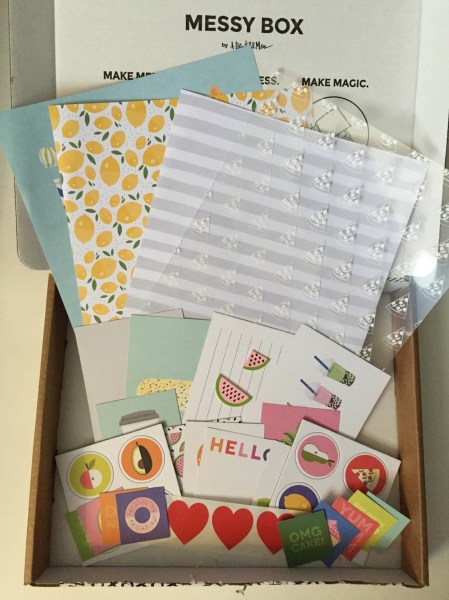 I honestly can't get over how cute Messy Box is. It's such a great combination of items and the art is just adorable. I've looked at some of their past boxes and the quality is consistent and the themes creative. If you're a scrapbooker, a planner addict, a Project Life fan, or just someone who is good with papercraft, this would be an amazing box. I can't wait to get creative with mine!
FYI, they sell a "Messy Book" and pocket scrapbooking supplies, but you don't have to purchase their items, especially if you already use a different size scrapbook. We found these We R Memory Keepers pages and October Afternoon pages on Amazon (these are the 3×3 ones)!  We also found this site – Kanvess – that does Instagram prints for a quarter (3″ and 4″ squares) ! A Beautiful Mess recommends/is sponsored by Canon Pixma but you have to cut them up. You can also try the new Polaroid Zip (3″x4″, also needs cutting). Scrapbook.com also has a wide variety of page protectors!
Visit Messy Box to subscribe or find out more!
The Subscription
:
Messy Box
The Description
: The Messy Box is meant to inspire you to learn new techniques, explore your artsy side and make beautiful, imperfect photo books. Each month is designed around a technique or certain artistic focus so you can take your photos out of your phone and into books in your own style. From the blog "A Beautiful Mess"
The Price
: $24.99 per month