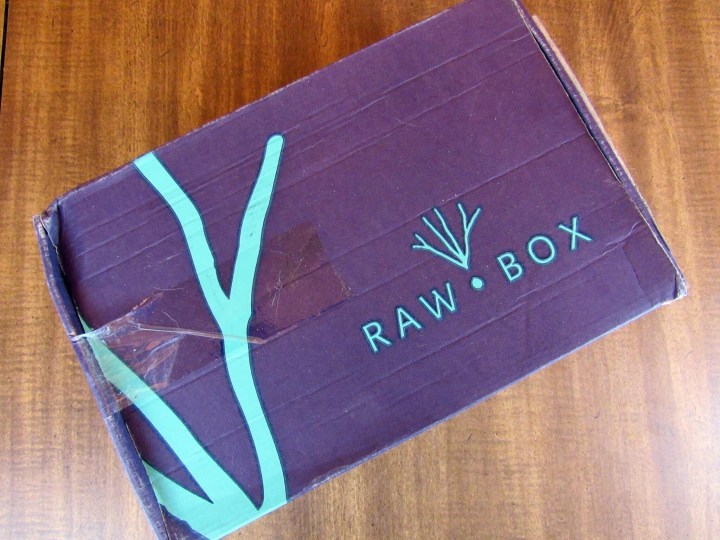 RawBox is a monthly subscription box intent on delivering only the healthiest snacks and cleanest lifestyle products.  The snacks are all raw and plant-based, free of gluten, wheat, dairy, soy, and many other common food sensitivity triggers.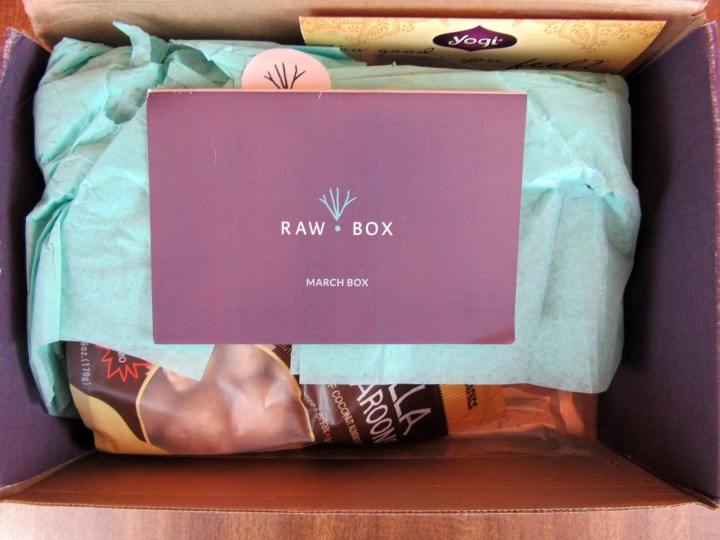 I see macaroons. Yummy!!!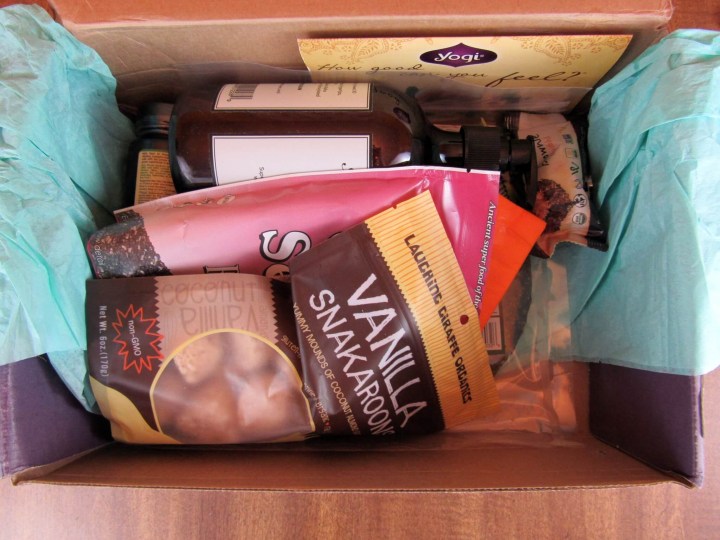 The March box is packed with amazing items. Oh! The macaroon-like cookies are called Snakaroons!
The March Theme Card is  Are you 'Lucky in Health?' I wasn't in the beginning of the year. The card reminds us that we do have control over our thoughts which gives me hope of better months going forward!
The box includes a giant double-sided information card with recipes, tips, complete information on each product, and a nice letter from the curators.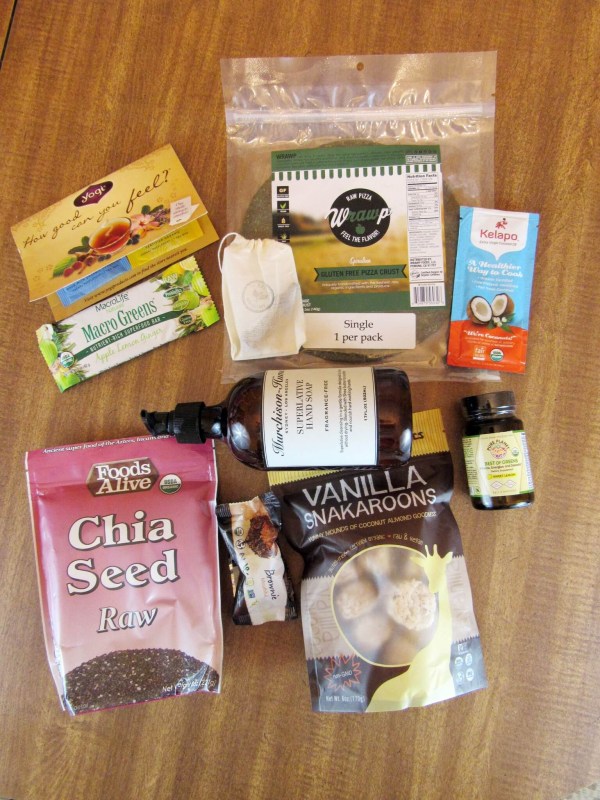 The items in this box will not leave you feeling sluggish. It's a great variety of items making it more like a lifestyle subscription for raw foodists.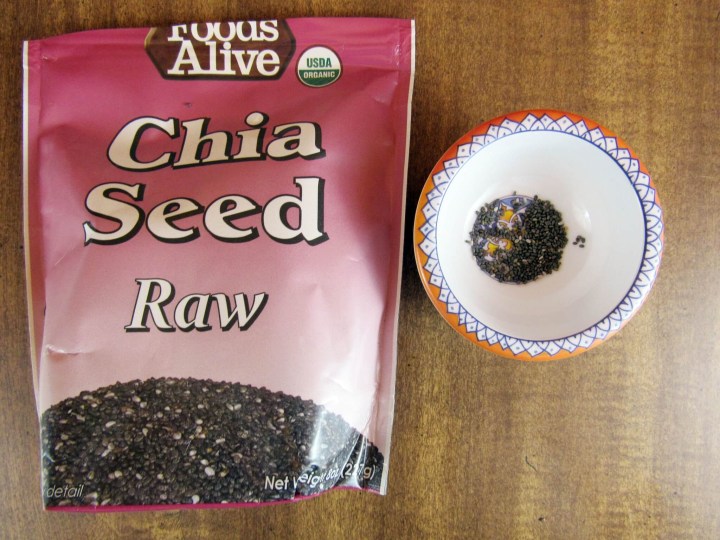 The Foods Alive Chia Seed Raw ($5.99) has a mild nutty taste. The raw, vegan, non-gmo, and organic chia seed can be sprinkle in salads, puddings, smoothies and more. T is going to try it mixed with water because it can retain electrolytes and keep you from feeling dehydrated. I will keep sprinkling it on my salads.
Laughing Giraffe Organics makes all kinds of delicious Snakaroons The  Vanilla Almond Snakaroons ($7.99) satisfy the sweet tooth as a snack, cookie, or with your favorite coffee or tea. Both my sister and I found them to be a yummy gluten-free snack.
The Murchison-Hume Superlative Hand Soap ($17.00) is a welcome addition to our house. I don't know if it means my boys are always getting dirty or are very clean, but I go through lots of soap. The shea butter in the soap adds that special touch to your hands by nourishing them. The soap is free of lots of nasties including parabens and phthalates. It's perfect for my house.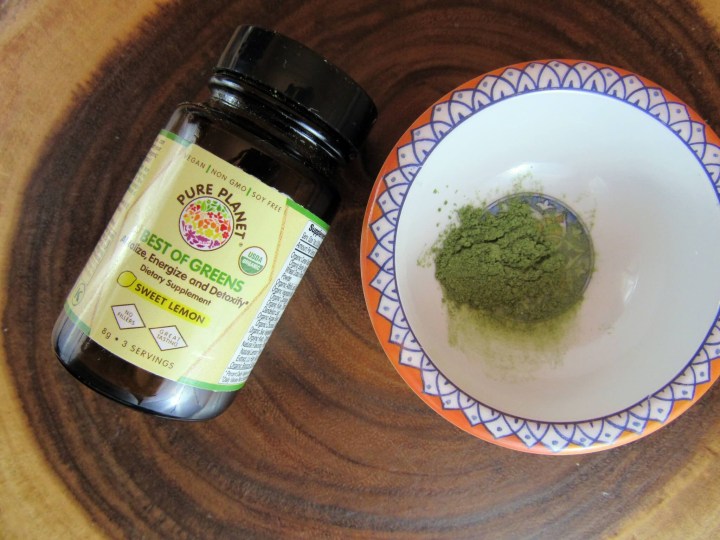 I was surprised when I opened the  Pure Planet Best of Greens Lemon Flavor (S2.00) For some reason I thought it was going to be capsules! There's enough in there for three servings mixed with water. The organic, non-gmo drink mix helps energize, detoxifies, and alkalize your body. I found the greens taste to be stronger than the lemon which was all right by me.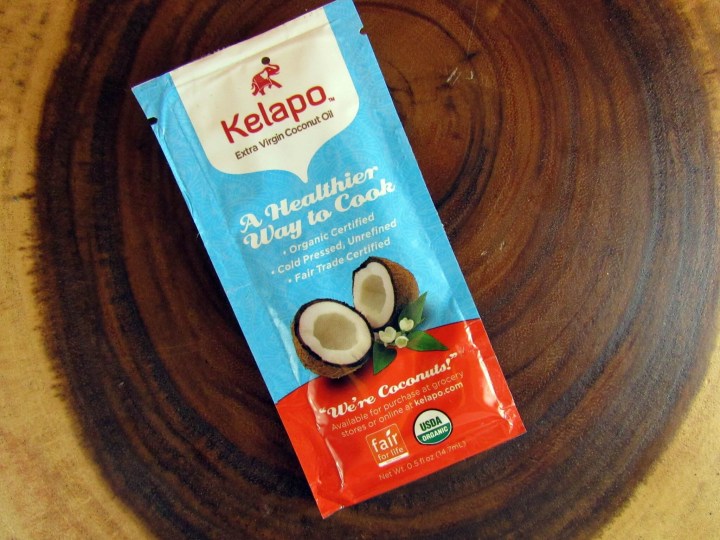 I can never have enough coconut oil! The Kelapo Extra Virgin Coconut Oil Packet ($1.00) is a perfect size for baking or moisturizing your skin. I am a big believer in coconut oil and even put in a bottle of coconut oil in my sister's Easter basket. Not sure what to do with the coconut oil? The information card has 10 suggested uses. Also, coconut oil will be a solid at most room temperatures. It has a higher melt point.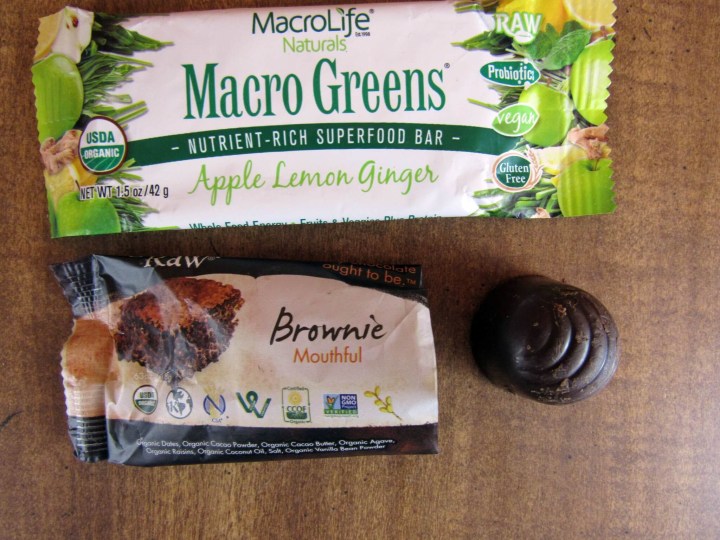 The MarcoLife Naturals Apple Ginger Superfood  Bar ($3.00) contains 1 billion probiotics and are tasty. The low glycemic bar is organic, vegan, raw, and contains items that are cold processed.
My sister was highly curious about the Righteous Raw Chocolate Covered Brownie Mouthfuls ($1.69). She was surprised to discover that the gluten-free, organic, vegan, low glycemic, and kosher brownie mouthfuls had dates in them. She found the outside shell to be tastier than the inside which contains dates and raisins.
Both snacks are great for the office because being low glycemic means no sugar spikes and no 3:00 pm slumps!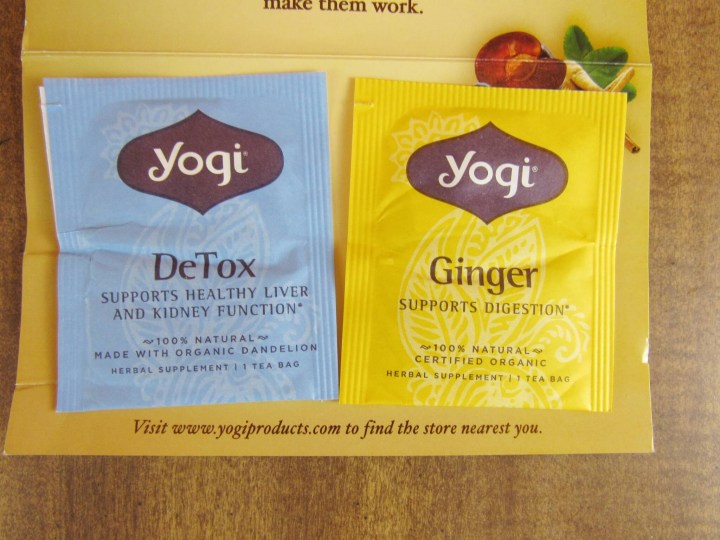 Yogi Teas ($0.62) are excellent teas. I had them before and like them. I found them at Target and may use the coupon the back to pick up a box. The Snakaroons pair great with the teas!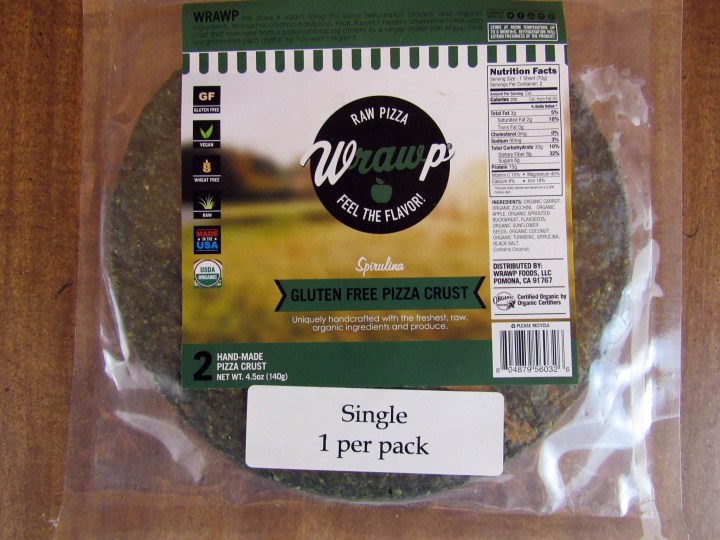 Most people who eat gluten-free miss pizza! The Wrawp Pizza Crust ($2.00) provides a chance to remember those wonderful pizza days. Raw Box included an awesome Raw Margherita Pizza recipe that looks delicious.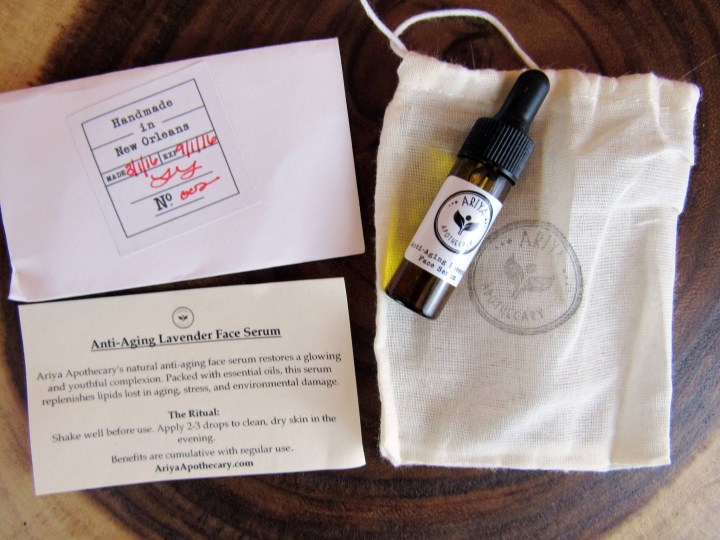 The Ariya Apothecary Anti-Aging Serum ($5.00) has a wonderful lavender scent. It contains some amazing essential oils including rose hip oil and lavender. Not sure how it fits into your beauty routine?  Shake well and apply it before your moisturizer. Give it a few minutes to soak into your skin.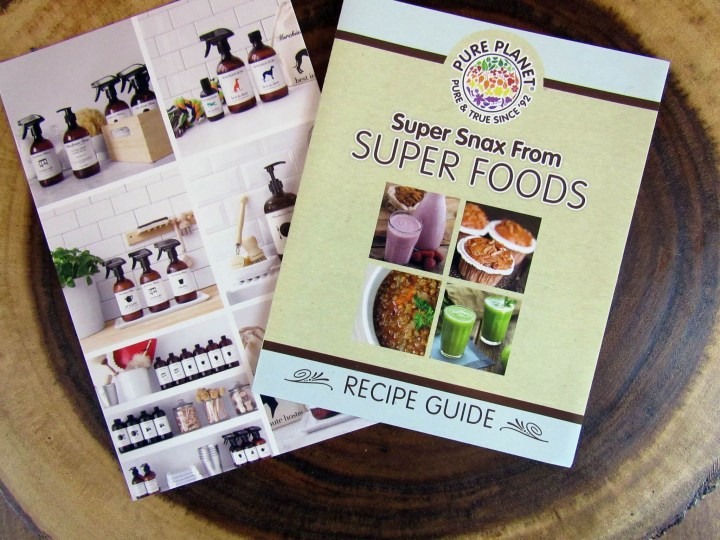 RawBox is impressive. The items selected works for everyone in their audience of raw foodists, vegans, vegetarians, celiacs, paleoists, athletes, dieters and more. That is no small feat. The variety of food, beauty, and pantry items is great. The information card contains excellent details for those new to this type of eating and old pros.Here's to being lucky in health!
Visit RawBox to subscribe or find out more! Save 15% on your first subscription! Use coupon code  WELCOME15OFF.
The Subscription
:
RawBox
The Description
: RawBox is the first subscription box that may be safely enjoyed by Raw Foodists, Vegans, Vegetarians, Celiacs, Paleoists, Athletes, Dieters, and more. Each box has only raw, plant-based snacks and lifestyle products from the healthiest brands on the planet. 10-12 products; a total value of $60 or more. Totally raw, plant-based, gluten-free, wheat-free, soy-free, dairy-free, GMO-free, MSG-free, sulfite free, and more. All lifestyle products are free from parabens, polypropylene and polyethylene glycols, sodium lauryl and laureth sulfates.
The Price
: $39.95 per month