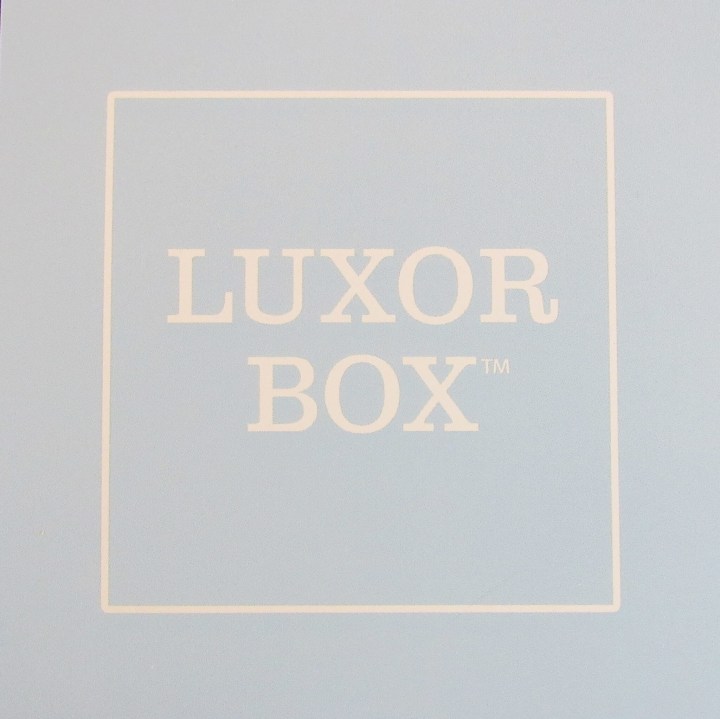 My Luxor Box arrived!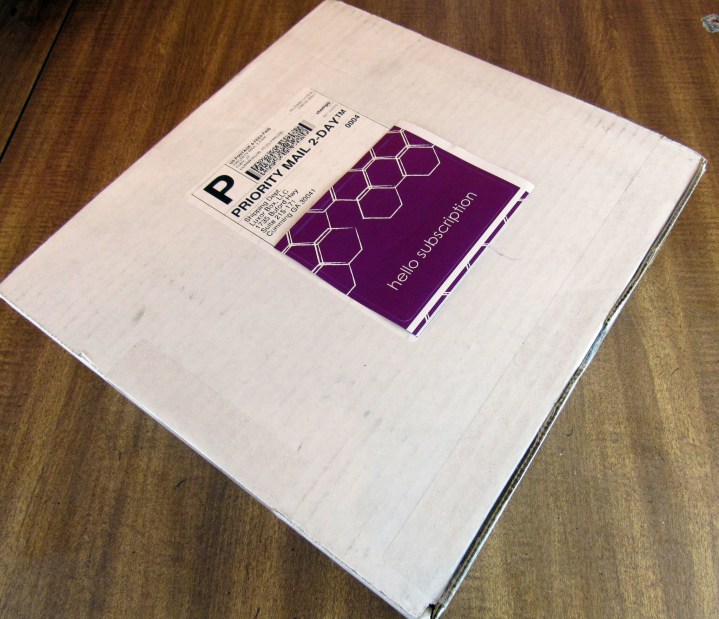 Luxor Box is a luxurious bi-monthly women's lifestyle subscription box full of high-end products and treasures: home, body, bath, accessories, jewelry, and more! The Luxor Box contains 5-9 full-size items.  Luxor Box also offers Luxor Box Petite, a mini-version, that promises 2-4 full-size items. Luxor Box describes itself as a delightful experience. I agree!  I reviewed the March Luxor Box Petite and am eager to see what is in the full-size box.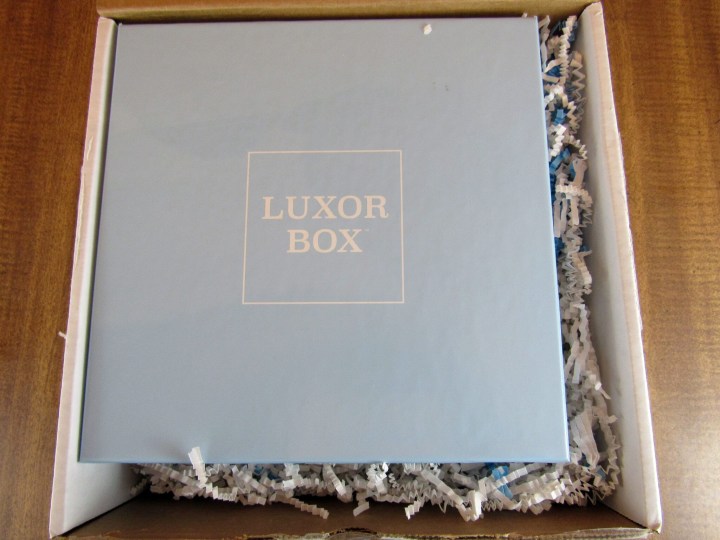 The regular-size box shipped the day after my Petite Box shipped.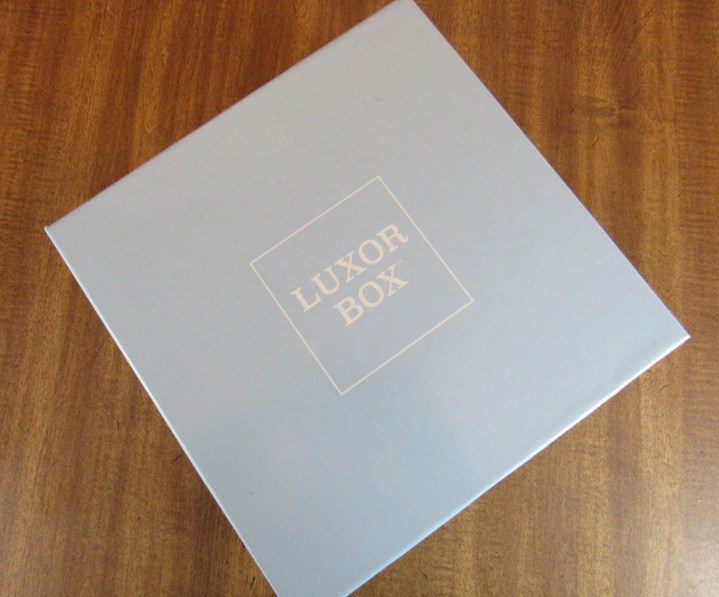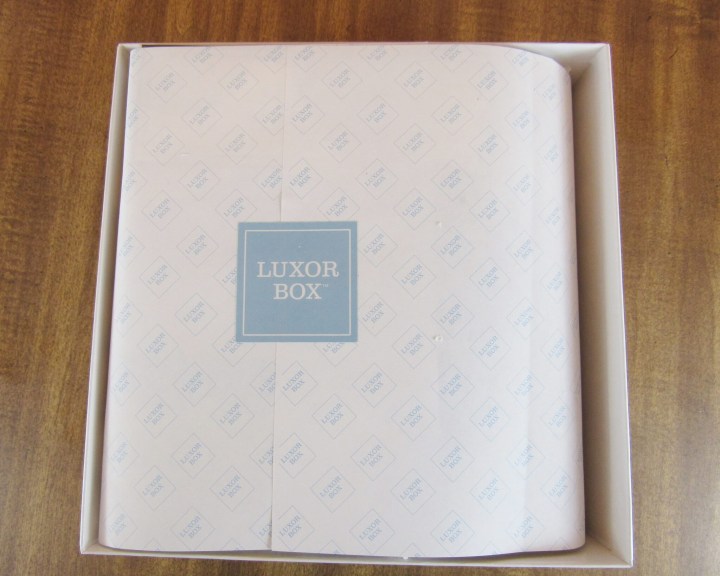 The robin blue box contained all the items for the March 2016 box.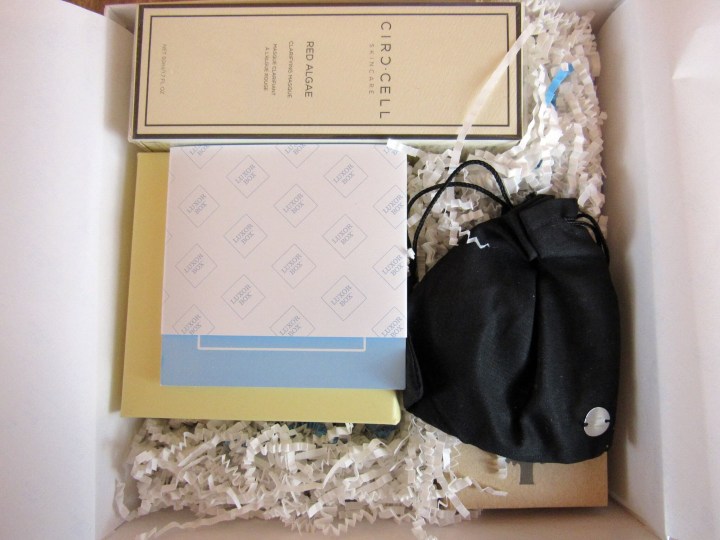 What surprises await me?
The first thing I noticed was how beautifully everything was packaged. It gave the box a luxurious feel.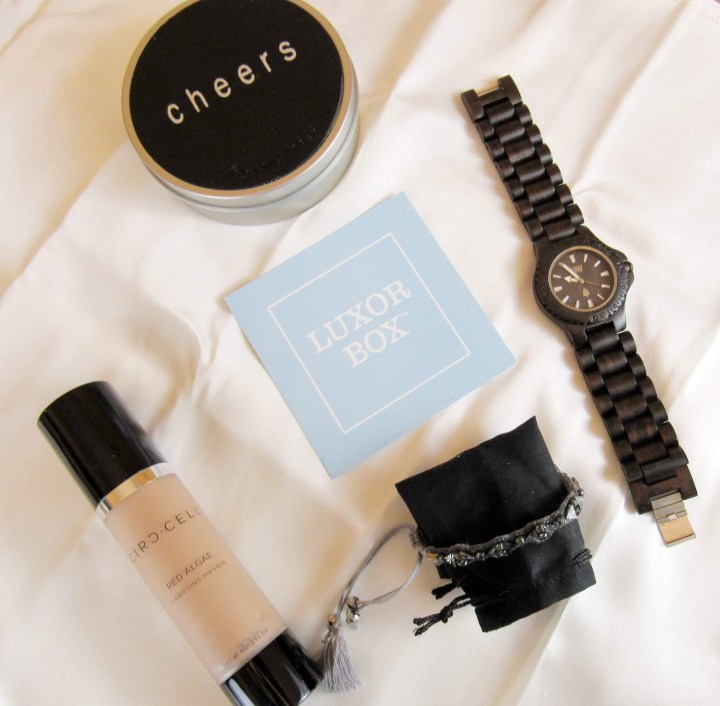 What a difference between the two pictures! The white background is the pillow case included in the March box.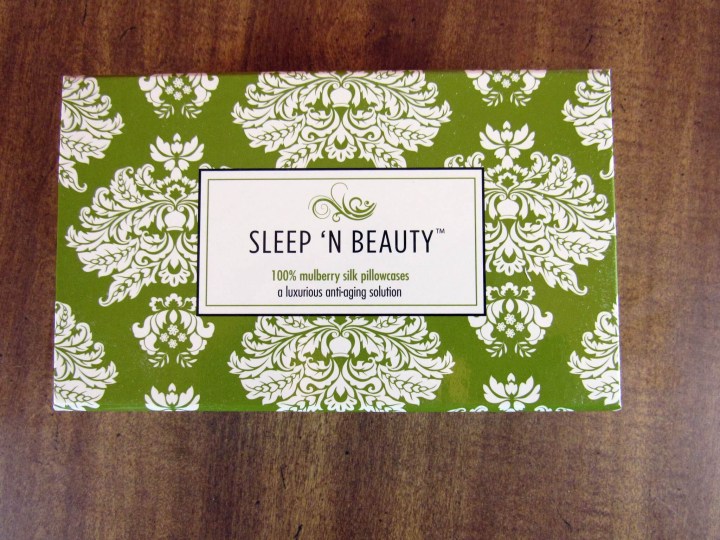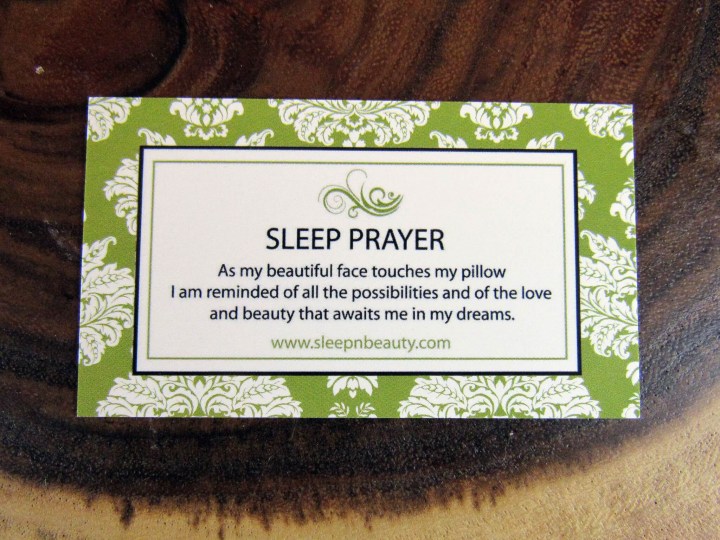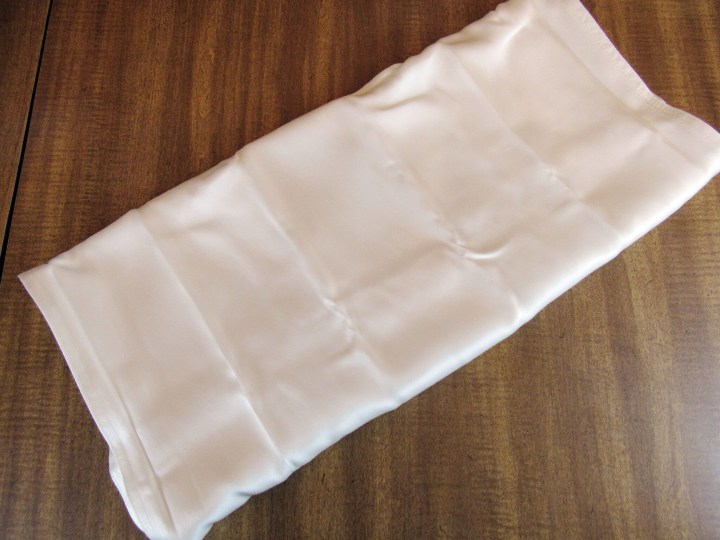 The Sleep "N Beauty Pillow Case ($74.99) is almost too beautiful to open. The 100% Mulberry Silk Pillowcase is packaged in a gorgeous green box with a magnetic closure. The standard pillow case helps your skin retain moisture and keeping your hair healthy. In other words, fewer wrinkles and shiny hair! I can't wait to try it out.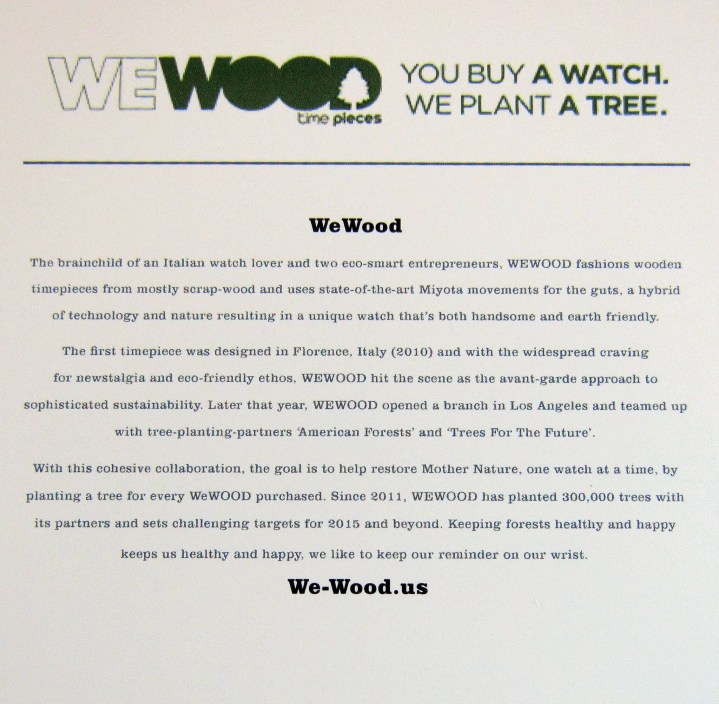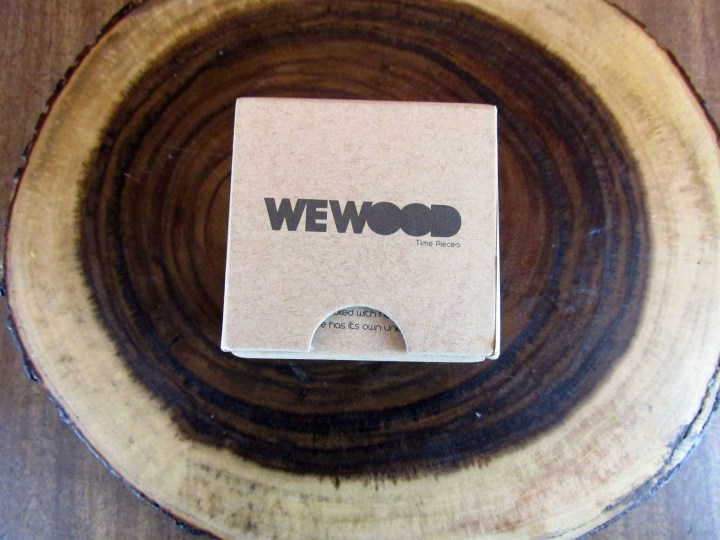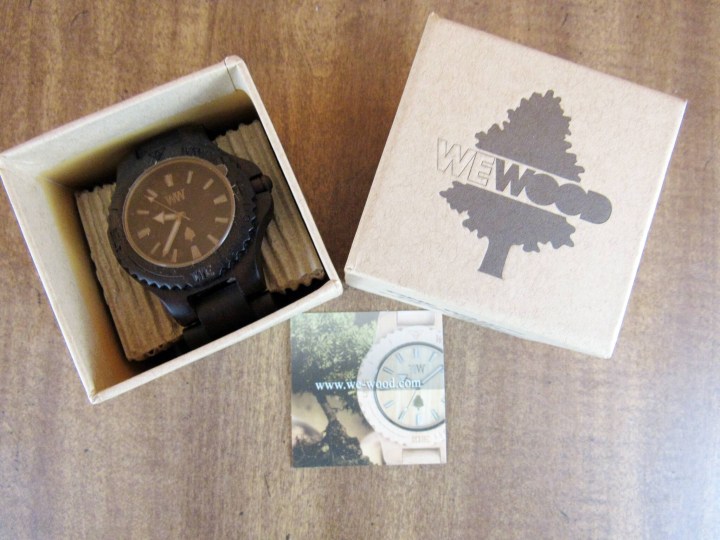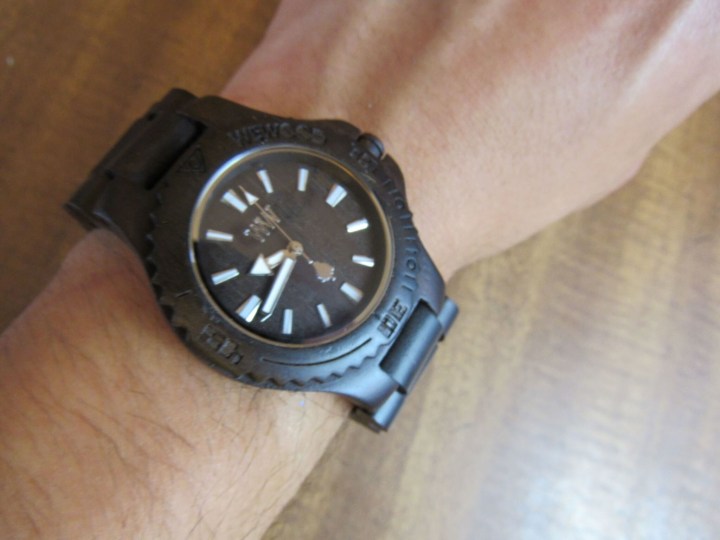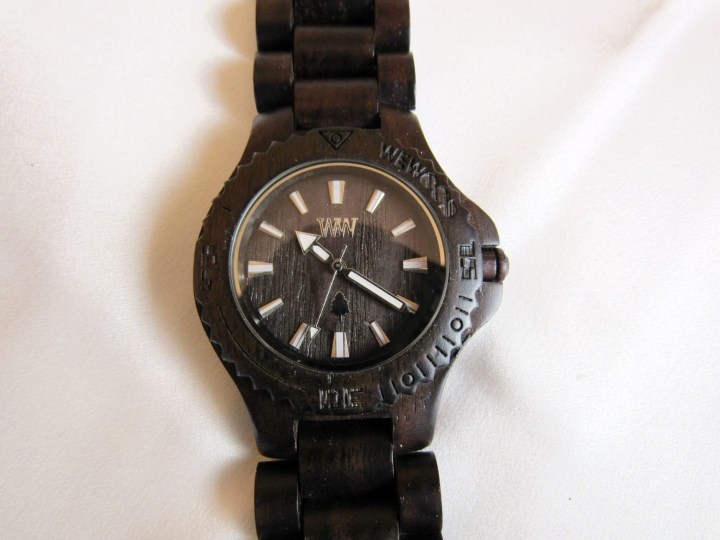 The WeWood Date Watch ($125.00) was the March spoiler.  I was surprised to see variations. The four variations in the March box are Date Teak, Date Chocolate, Date Brown Army, and Date Beige. The variations can be viewed here.  The Date Chocolate is a bit too dark for me. T watched me unboxed and wanted it for himself. I do need to take it to a jeweler to have a couple of links removed.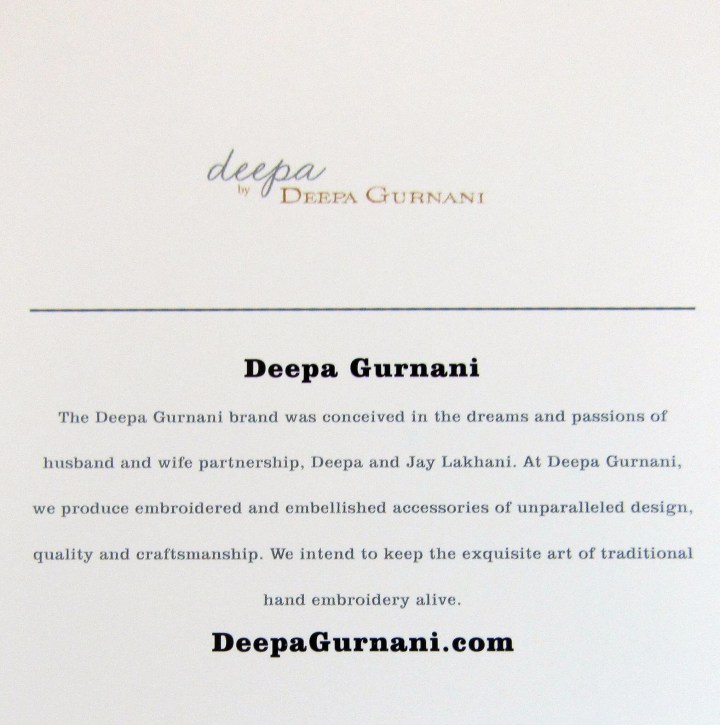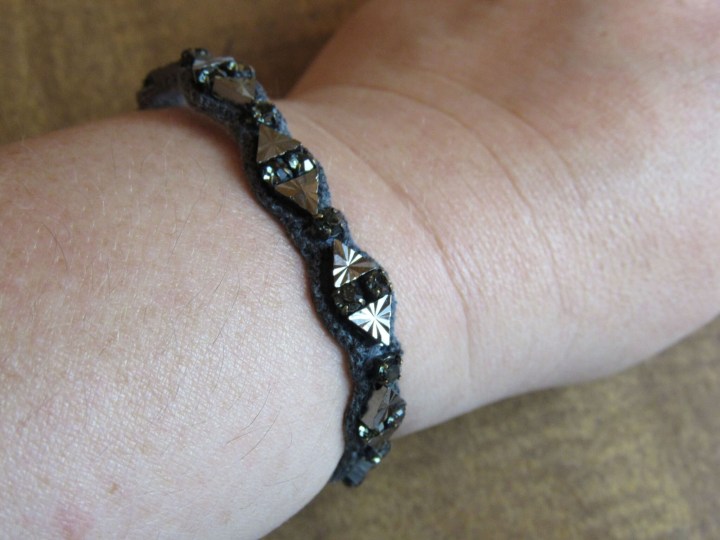 The Deepa Gurnani Nova Bracelet in Gun Color ($45.00) is gorgeous! The handcrafted bracelet has glass crystals and gunmetal geometric brass beads embroidered on 100% cowhide backing. Check out my March Luxor Box Petite Review to see the bracelet sparkling in the great outdoors!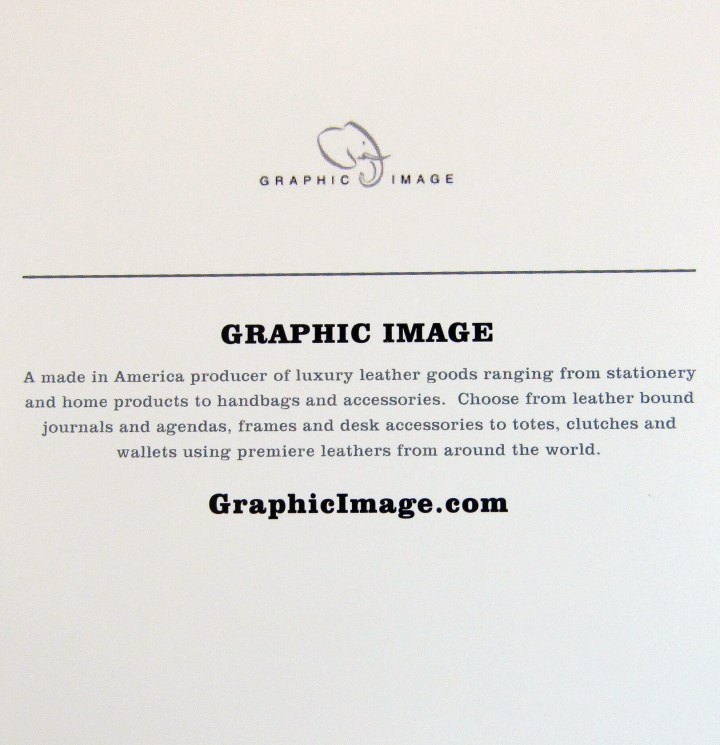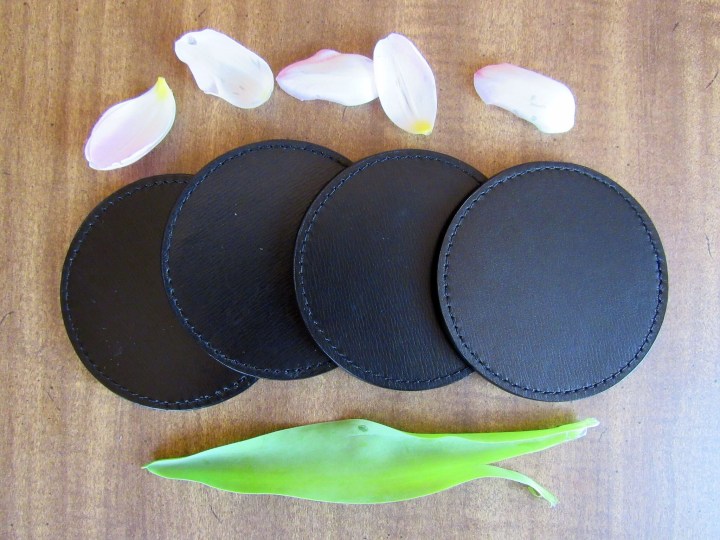 The Graphic Image 4 Coaster with "Cheers" Tin Box ($38.00) are stylish water-treated leather coasters. The coasters come in a tin with a foam bottom and coaster care instructions. It will make a beautiful gift in the upcoming wedding season. Check out my March Luxor Box Petite Review for additional pictures.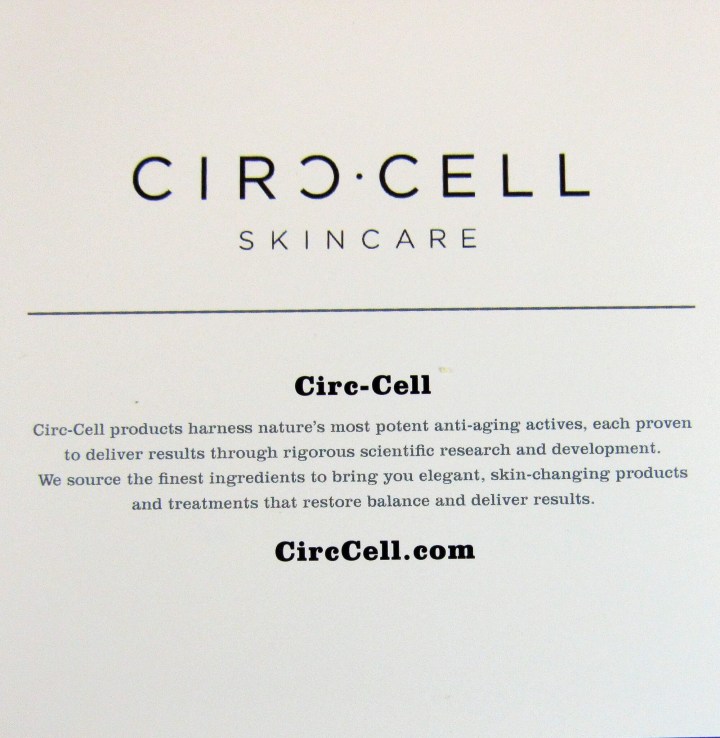 The Circo-Cell Red Algae Clarifying Masque ($70.00) clarifies, brightens, diminishes pores, and soften skin. It has a light lavender scent to it. The masque works quickly and only needs to be on your face for 5-10 minutes. I am disappointed to see that it has soybean oil in it. I will be giving it to my sister to use.
I have mixed feelings about the March 2016 Luxor Box. I understood why I had those feelings when T requested the watch. The January box had a more feminine feel to it while the March box seemed almost masculine with the black leather coasters and chocolate watch. Others may not feel that way! I am excited to be joining the silk pillow club, and the bracelet is beautiful!  Everything will be used although not by me. The items are packaged beautifully making each item an impressive  gift. I am going to keep both subscriptions for May and see what happens.
May boxes are available for purchase. Don't delay! Be sure to read the March Luxor Box Petite Review if you haven't already! Did you receive a March Luxor Box? What are your variations?
Visit Luxor Box to subscribe or find out more!
The Subscription
:
Luxor Box
The Description
: Each Luxor Box delivery will be a delightfully different experience. You will discover a completely different assortment with each shipment. Surprise selections will range from high-end spa products, top-shelf beauty products, jewelry, apparel, home accessories and unique treasures from around the worldEvery other month you'll receive 5-7 full size luxurious products with a $250+ value. Luxor Petite also available.
The Price
: $129.00 every other month