lookfantastic Beauty Box is a monthly beauty subscription from the UK. It costs £15 (about $23) and ships free to the US! In every box you'll get a hand-picked selection of must have beauty fixes, which are wrapped in a beautifully presented box and delivered straight to your door. It will always include a minimum of six products.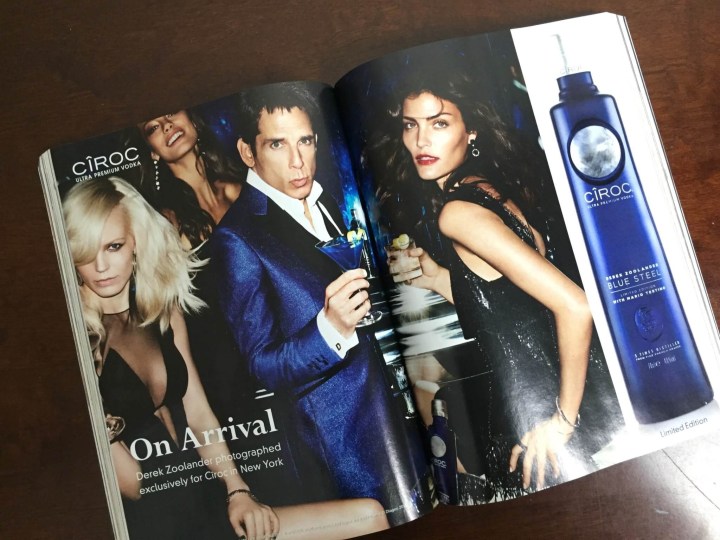 The box came with the small pocket edition of British Elle for Feb 2016! I love you Derek Zoolander!
It's neatly packaged inside.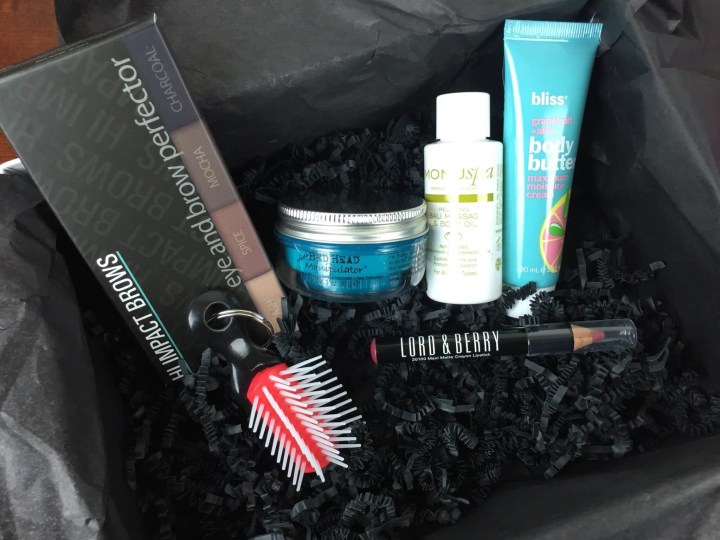 Here are all the items in the February 2016 lookfantastic Beauty Box!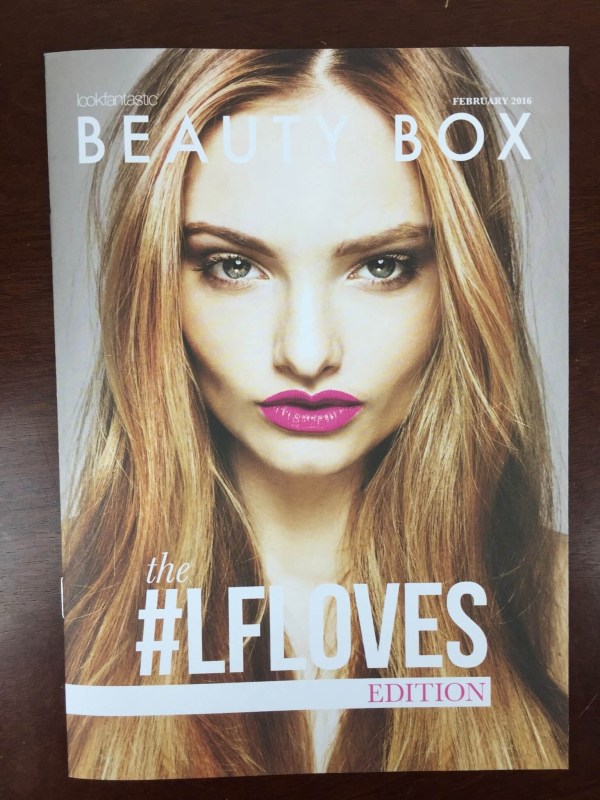 The box comes with a mini mag showing all the items in the box, plus lifestyle features.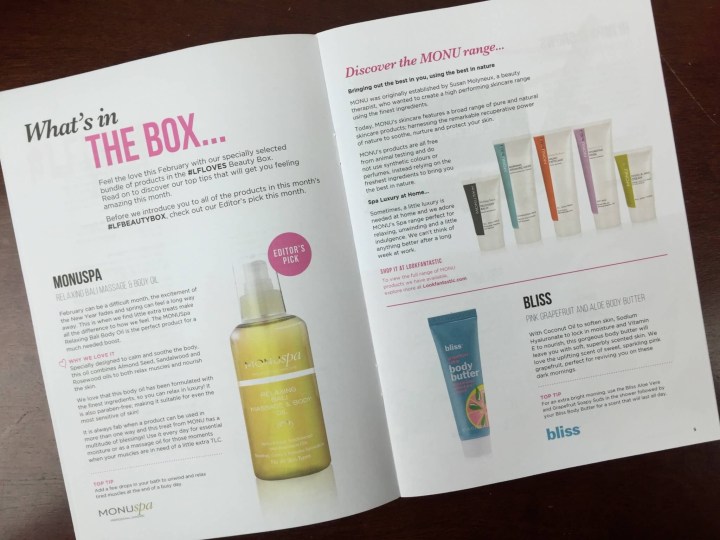 The mini mag also includes other featured items.
Denman Mini Classic Brush Keyring (£3.50, roughly $5) I admit, I was pretty excited when this box showed up at my door. I reviewed the March box, and there's currently a deal to get a free February box with an annual subscription. When I posted it all I could thing was ohhhhh tiny hairbrush and how much I totally wanted it. Now I have the tiny keychain hairbrush (and it's awesome!).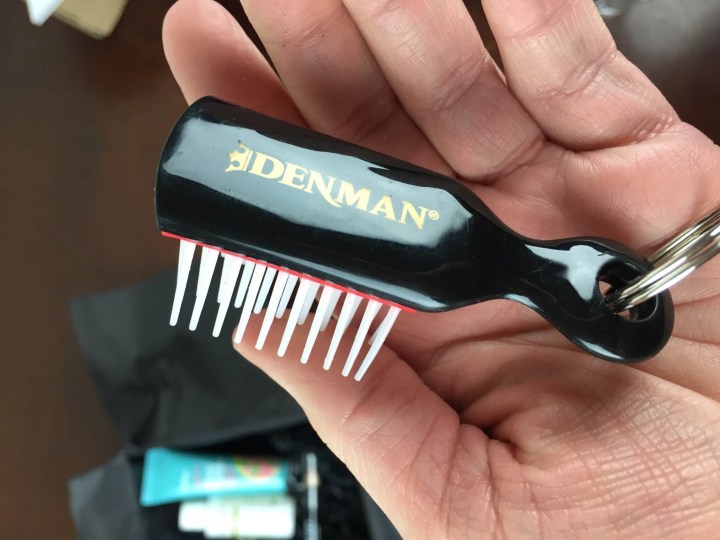 A closer look of the mini hairbrush.
Monu Spa Relaxing Bali Massage and Body Oil (~$13.15) This is a great two use product – either as a massage oil, or just as a body oil if you're not into massages. It uses apricot seed, sandalwood, and rosewood oils in an apricot seed and grapeseed oil base for maximum moisture and relaxation!
Bliss Body Butter Maximum Moisture Cream (~$4.75) I love grapefruit anything, so this soothing butter is perfect for my desk to touch up any dry spots while I work! It's fairly light so absorbs quickly.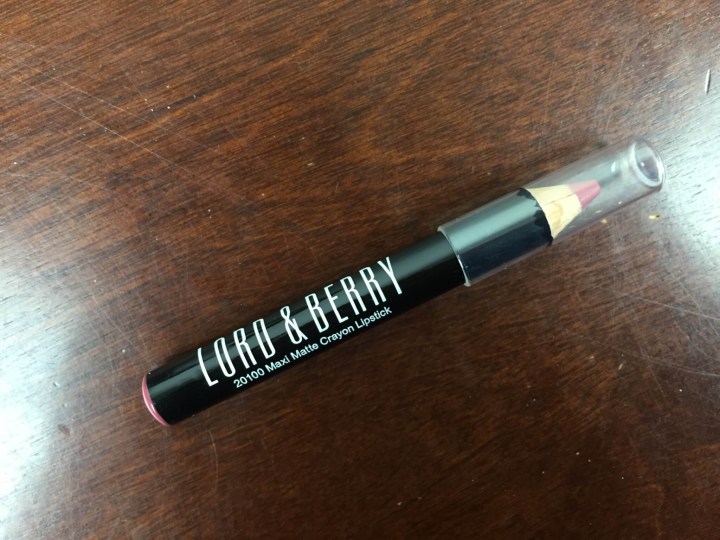 Lord & Berry 20100 Maxi Matte Crayon Lipstick (~$14.50) Creamy feel, matte finish, great color, and the pencil makes it easy to apply and get the perfect bow!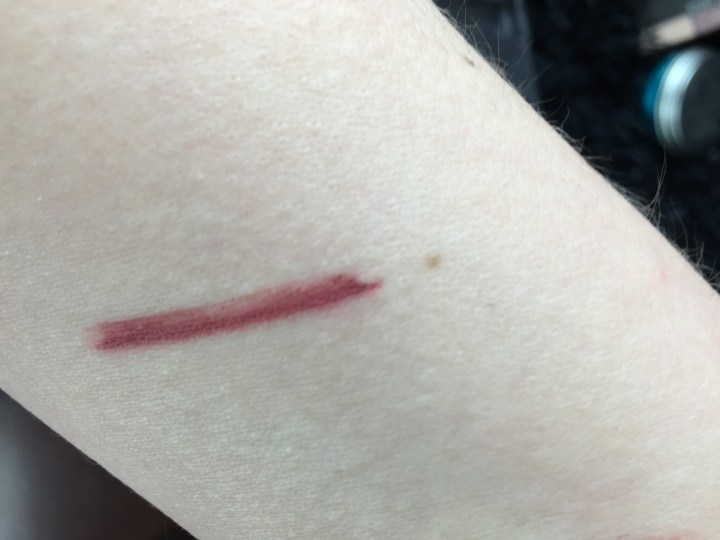 Here's the swatch for the Intimacy shade.
TIGI Bed Head Manipulator ($4.50) This is a nice size because you do not need much of this product. If you're around my age, you at least know of if, if you haven't used it. It's a nice texturizing paste and you really don't need anything fancy, just this! I got one of these a year ago in this box and LF, I'm good, thanks! 🙂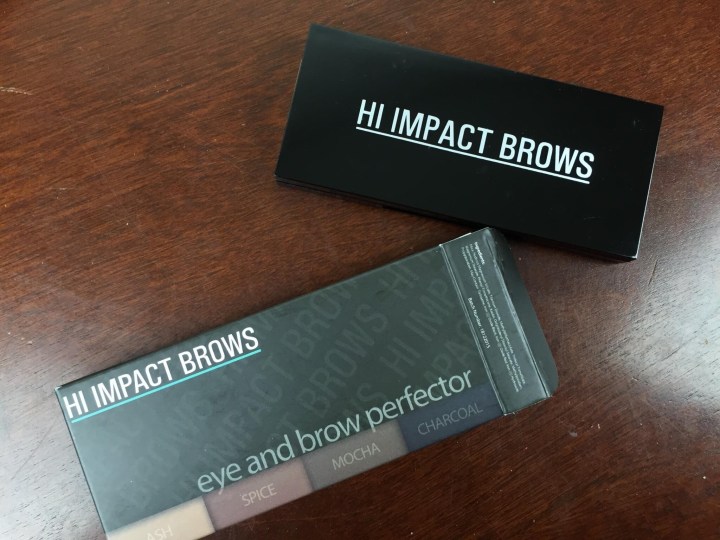 Dee & Co Hi Impact Brows (£18.99, roughly $28) This is a great little brow palette perfect for mixing and matching just the right shade – and you can use them for neutral eyeshadows, too.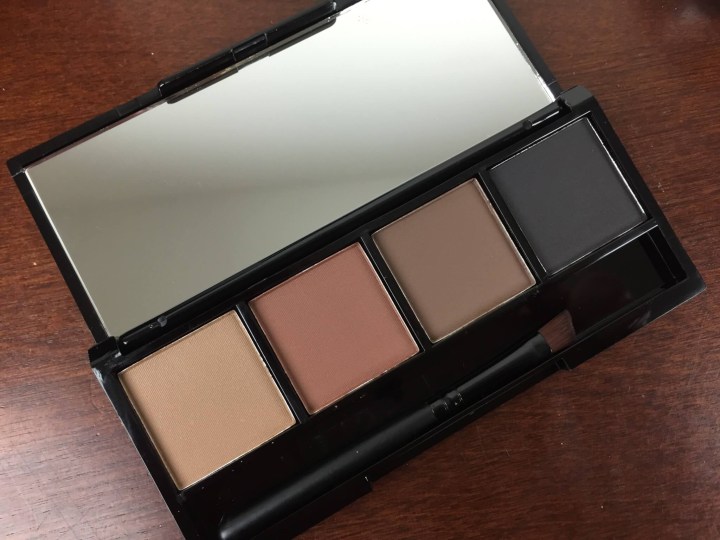 This palette has 4 shades: ash, spice, mocha, and charcoal.
This is another great box (at a great price) from Look Fantastic. I think they're entirely underrated/unheard of and with a value of around $70 for real brand products (not the beauty products that seem to be manufactured now just for subscriptions), it's really hard to beat. Have you tried Look Fantastic yet? The comments on the March box were universally positive from subscribers testing it out!
Visit lookfantastic Beauty Box to subscribe or find out more! Get a box free with a 6+ month subscription. Use code LFBOX
The Subscription
:
lookfantastic Beauty Box
The Description
: Get six+ hand-picked beauty products, including haircare, skincare, and cosmetics, delivered direct to your door every month. UK Box with free worldwide shipping!
The Price
: $23.10 per month