Little Passports (USA Edition) is a kids' educational subscription with crafts and fun activities about the fifty states.  This box is designed for children 7-12, but any bright kid 5+ would like it. Your kids will learn about the geography and culture of the United States with the USA Edition.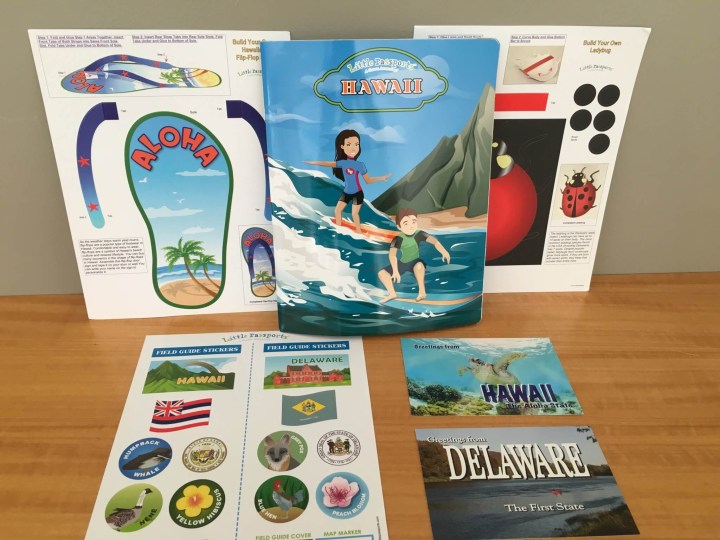 This month, Sofia and Sam visit Hawaii and Delaware.  (First and last states, get it?)  The box contains a cute double-sided activity book, postcards from each state, stickers for your field guide, and two stand-up models.
The postcards, stickers, and models are brightly colored and fun.  If one were super-organized and actually kept stamps around, one could actually mail the postcards–"Hey, I fell into a burning ring of fire! Send help!"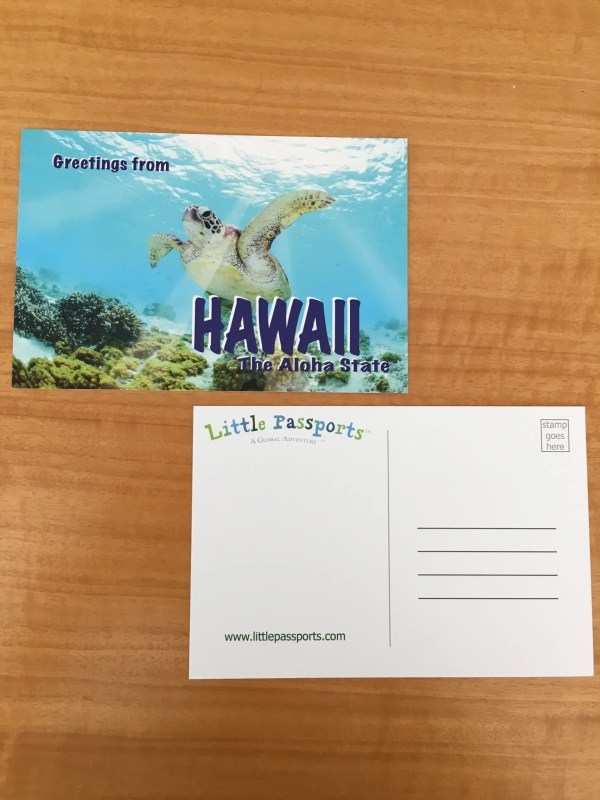 The stickers are for the Field Guide (you DID save the Field Guide, right?) and cover the state bird (so THAT'S what a nene looks like–I wonder if it knows Will Shortz?) and flower and so on.  There are even "pushpin" stickers to mark the map poster (which you also saved?).  Nice, quality stickers.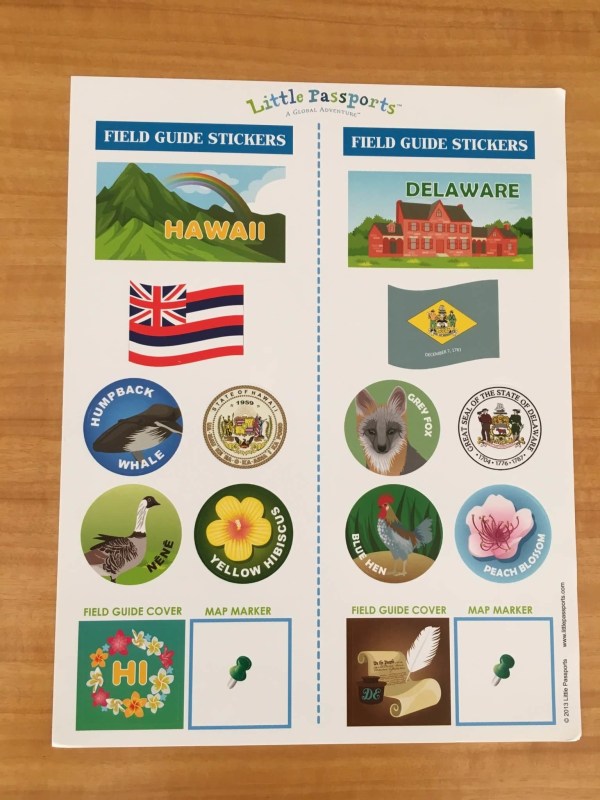 The models are punch-out coated paper and this month made a ladybug (also known as the aphid Terminator) and a flip flop.  My kids were a bit underwhelmed by these–super easy to build and then you have. . .a giant ladybug and a giant flip flop.  We have plenty of both of those here in the South.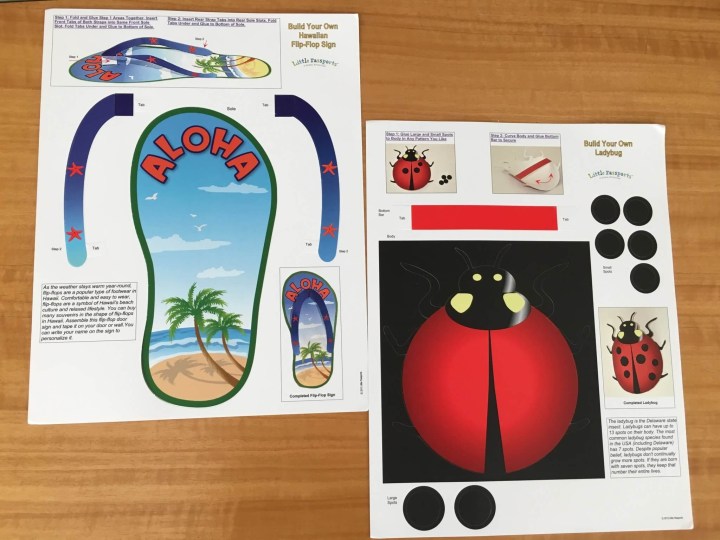 The activity book flips over and upside down to cover both Hawaii and Delaware.  It's a glossy, colorful, 32-page activity book with fun facts and games about the states.
Some of the highlights of Hawaii include Sofia's note and map, an oddly-differently-styled-comic interlude about Kilaueau (with a WAY more age-appropriate-looking Sofia, btw), a neat papercraft whale, an interesting wordsearch of Hawaiian words, and a maze.  We all learned a bunch about Hawaii, even me.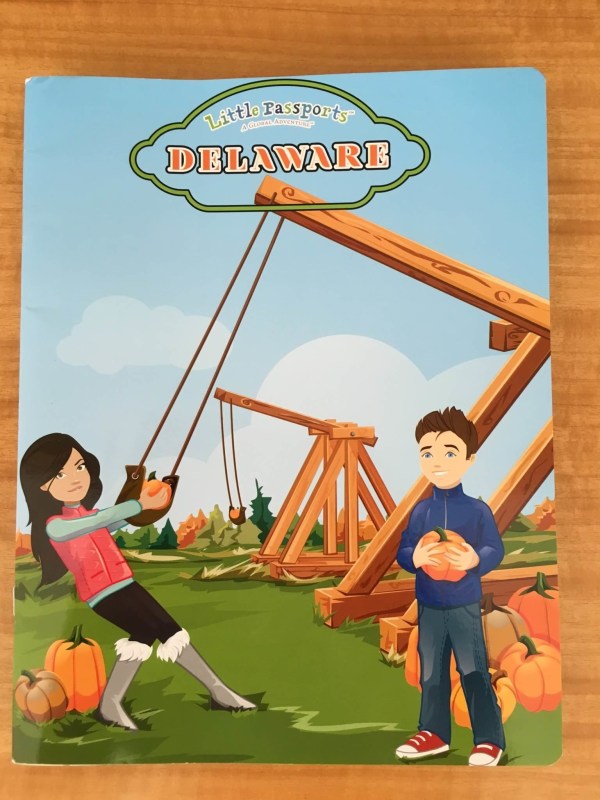 Highlights of Delaware include the letter and map, a cool science-based discussion of pumpkin tossing (awesome!), a number-game-that-would-be-called-sudoku-if-it-weren't-trademarked, and a fun sand art craft.  Less reading was required for this box.  My younger kid pored over the book and map for over an hour.  Score!
Another quality box!  The activities are fun and age-appropriate, and they do a good job highlighting some interesting aspects of the states.  Nonreaders will need help but older kids can do everything on their own.  We can't wait to see where they go next month!
This would be a great grandparent or aunt/uncle gift, or a supplement to a homeschool curriculum, especially ahead of a roadtrip or visit to another part of the country.
Visit Little Passports to subscribe or find out more! Save $15 on annual subscriptions! Use coupon code WELCOME15.