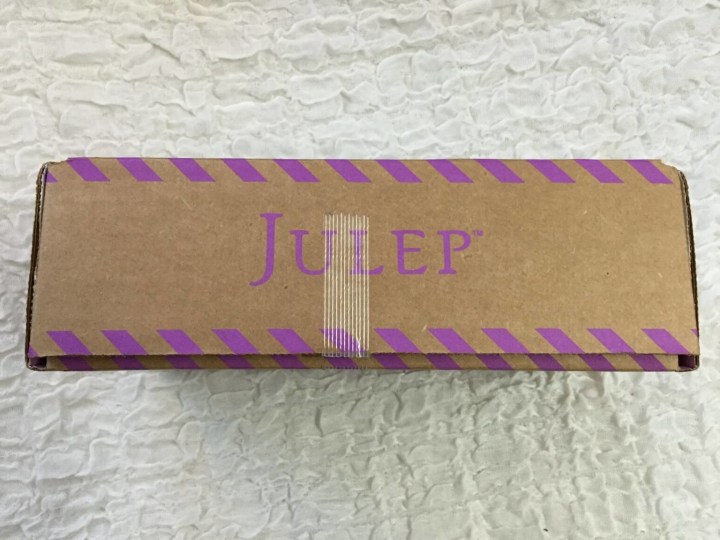 March's Julep Maven theme was Lighten Up! This collection is mostly light chromes with some darker accents thrown in. Julep Maven is Julep's monthly subscription box — from nail polish to makeup to skincare, they cover everything but mostly focus on nails. It's completely customisable — you can choose a pre-curated box or pick and choose what you like. You can skip your box or send it to a friend, as well! Brandy sent March's box to me, and the process is really easy. There's always a plethora of coupons as well, which is great.
If you're not a subscriber, you can get a free welcome box with a prepaid subscription (or 50% off if you choose a monthly subscription).  Get a savings of $5 per month if you prepay for 3 months!  Julep is skippable and giftable, so we recommend the longer term.
My box was stuffed with goodies!
If you're a current Julep Maven you can use these codes when you shop at Julep (and of course you have free shipping!)
The polishes! From left to right: Monique x2 (Bombshell), Skylar (It Girl), Charlene (Bombshell), Sage (Boho Glam), Trudy (Boho Glam), Nayely (Bombshell).
Monique and Trudy were box items as was the liner – everything else was an add-on. The Nayley and extra Monique were the free gift for selecting 3 add-ons and Skylar, Charlene, and Sage were part of the Spring Shimmers set!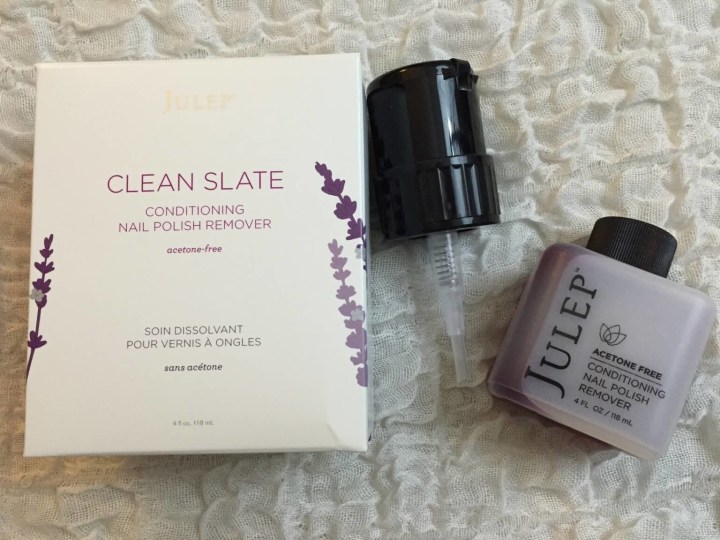 Clean Slate Conditioning Nail Polish Remover This was an add-on, and it's a great acetone-free remover. I have very dry hands so I don't like to use acetone if I can avoid it. The pump dispenser is easy to use and applies the perfect amount of remover onto your cotton square for fast removal.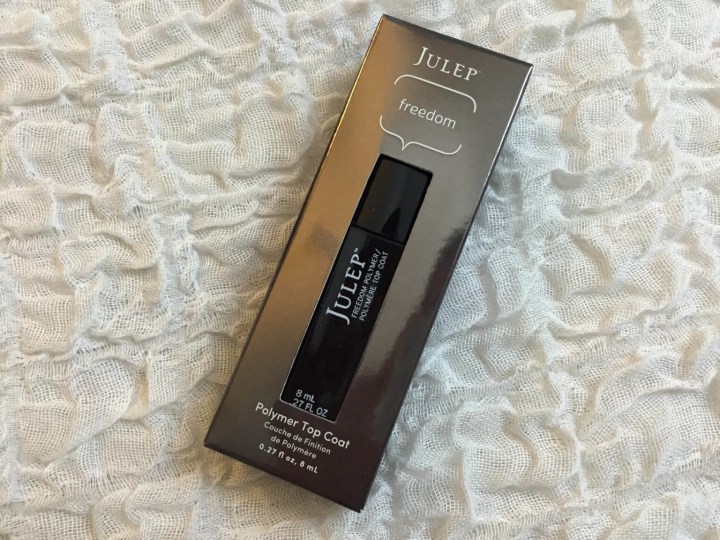 Freedom Polymer Top Coat This topcoat cures in natural light for a high-gloss, long-lasting finish. It definitely dried quickly, which I appreciated. I haven't done my own nails in a long time and the less time I need to spend worrying about smudging the polish, the better!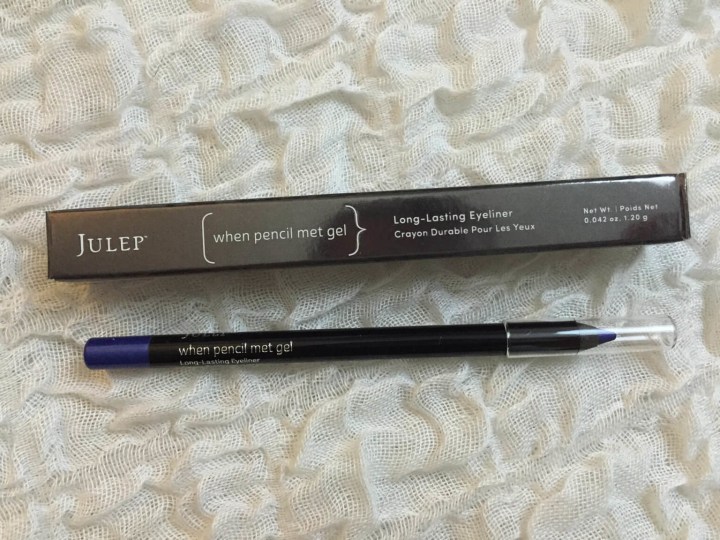 When Pencil Met Gel in Ocean Blue Okay, I love the name of this pencil! And I love the colour, too — I wear a lot of royal blue (my shirt right now is this exact colour). I found this pencil to be comparable to my Urban Decay 24/7 eyeliners — it's smooth and creamy, doesn't pull on your eyelids, and the lasting power is great.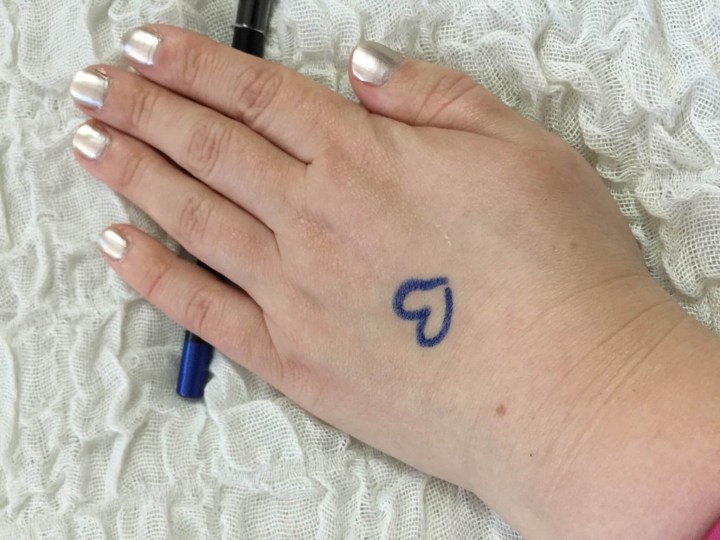 Ignore my freakishly small doll hands; I did a quick swatch to try and show the metallic sheen in the liner. I really like it! It's not as bright as I was expecting but I wouldn't call it navy, either.
I don't have those neat little plastic nails to swatch on, so here's Monique on my own nails. Chrome polishes are a bit tricky, in my experience. Too thin of a coat and they're patchy; too thick and they don't dry as evenly. I found the polish tended to 'pull' when I was applying the top coat, but I'm not too upset given it was my first attempt. I love the colour, though.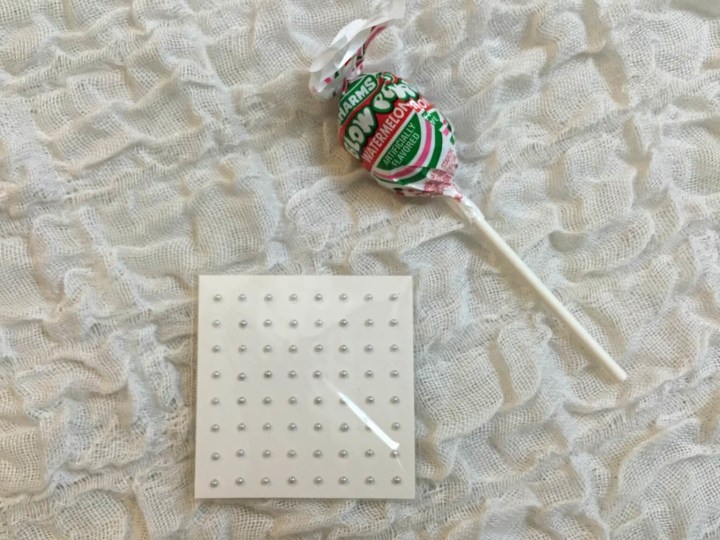 Because I chose three add-ons this month, one of my free gifts was the trio of Skylar, Charlene, and Sage along with these faux pearl nail decorations. And, of course, Julep always sends you something sweet!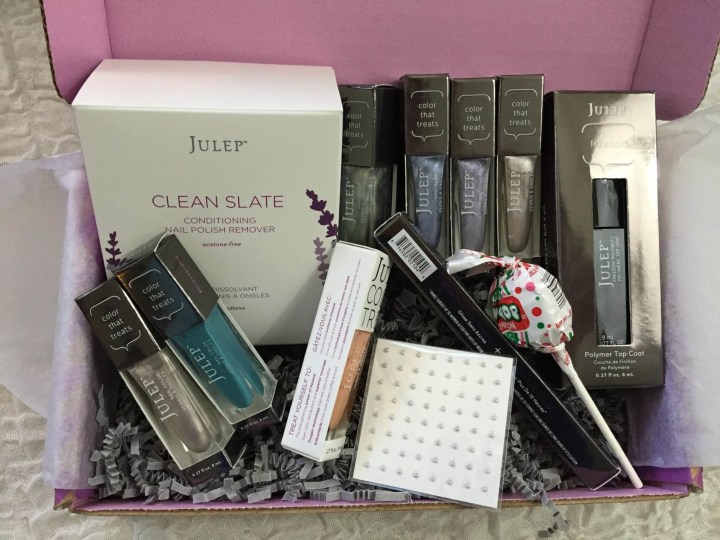 Julep's March collection sings of spring! The colours are perfect and the focus on chrome polishes was great for my personal preferences. I also got to try some of their other products as well such as the top coat and the polish remover. If you're a nail polish junkie, or a fan of makeup in general, Julep would be a good fit. The fact that the subscription is so customisable and skippable means you can build your own perfect box every month.
Visit Julep to subscribe or find out more!
The Subscription
:
Julep
The Description
: Nail polish box and a beauty box. Get either 3 polishes, 2 polishes and a beauty product, or 2 beauty products per month. All polishes are 5-free with no harmful toxins, never tested on animals. Polishes are nail strengthening and all named after cool women! Totally customizable! You can swap out products, select add-ons, or upgrade your box (or skip!).
The Price
: $24.99 per month