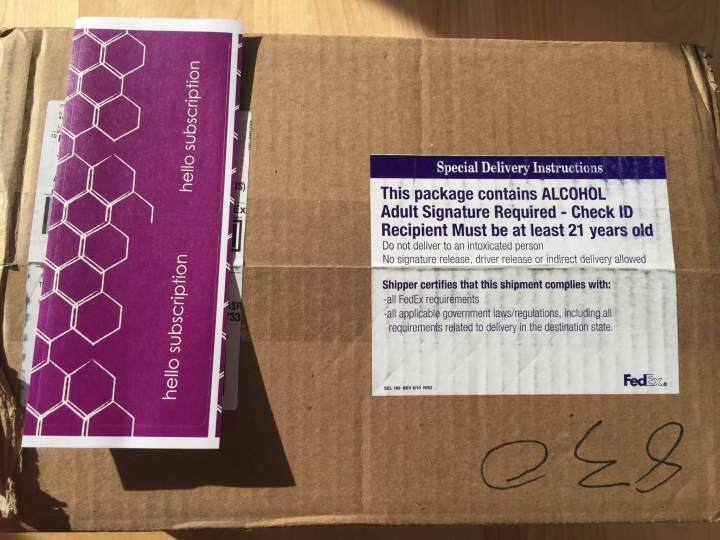 The International Wine of the Month Club sends its subscribers two wines each month, either two reds, two whites or one of each. Each estate-bottled, limited-production wine selected for shipment is chosen by a large panel of tasters, including both experts and lay wine enthusiasts, to ensure that each bottle will be a crowd pleaser. When you sign up, you have a choice of three levels of wine: Premier Series, Masters Series or Collectors Series. The Premier Series is the basic limited-production, estate-bottled offering. The Collectors Series is the most expensive, most exclusive offering. The Masters Series ships one bottle from the Premier Series and one bottle from the Collectors Series each month. The wines included in this review were from the Premier Series.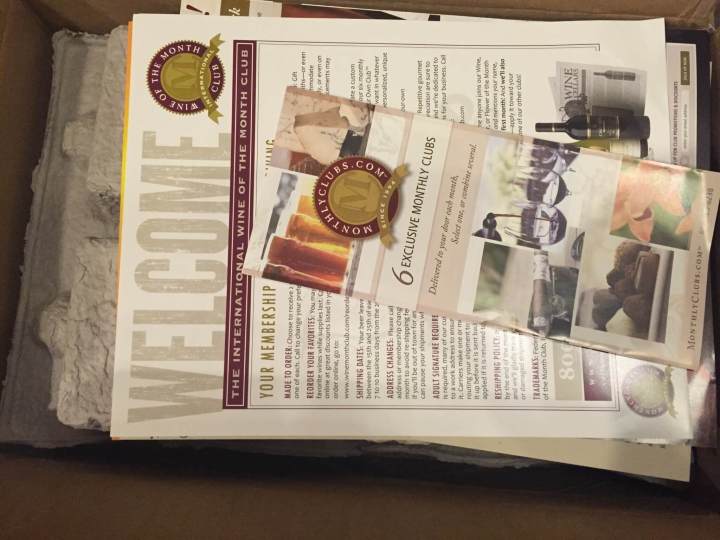 Your first shipment will include not only your wine and cellar notes, but also various welcome letters that explain what the club is and how it works.
After traveling around the world and scouting out the best wines available, Don Lahey submits his favorite wines to a two-tiered tasting panel for review. After consulting these panels of experts and lay alike, the best-loved wines get included in the club and shipped to people's homes. For those who enjoy the wines and would like to purchase more, the International Wine of the Month club makes it especially easy to order more at a discount (or other wines, for that matter!). Additional discounts are available for those who order in bulk.
I especially love how the International Wine of the Month Club is affiliated with other clubs. As such, you can easily switch your monthly subscription between wine, cheese, flowers, chocolate, beer and cigar subscriptions. Wine for your birthday, chocolates for Valentine's Day and flowers for Easter are all doable with this one subscription. How cool! (I'm secretly wishing for monthly deliveries of wine, cheese, flowers AND chocolate, but alas, four monthly subscriptions are outside of my budget!)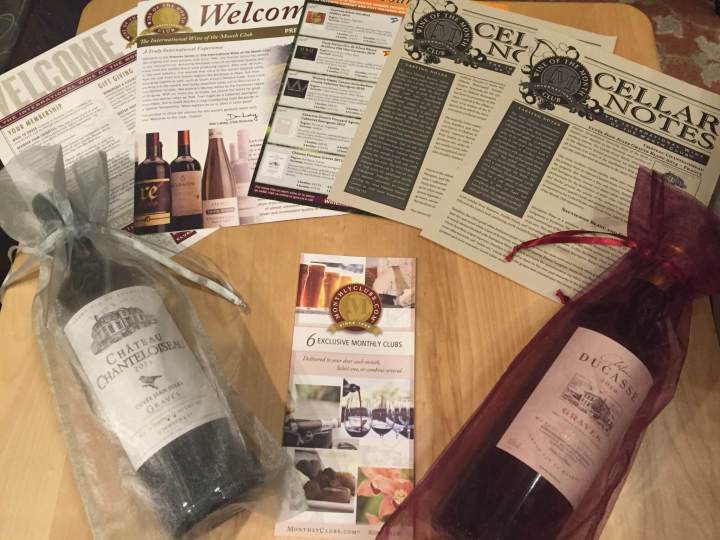 I love how the wines in the first shipment arrive wrapped in beautiful gift bags! I plan to save these bags for Christmas gifts!
Each of the two wines arrives with comprehensive tasting notes, including recipes for suggested food pairings. Each set of cellar notes provides a nice introduction to both the winery and the appellation where the grapes are grown (as all bottles in the club are estate grown and bottled, this is usually the location of the estate).
This month's shipment included two bottles from the Graves AOC in Bordeaux. Named after the gravelly soil containing stone and quartz deposits that predominates over the landscape, wines produced here tend to possess a depth of flavor not seen in other areas. The Graves soil makes the vines struggle, which is great for producing wines of unusual depth and character.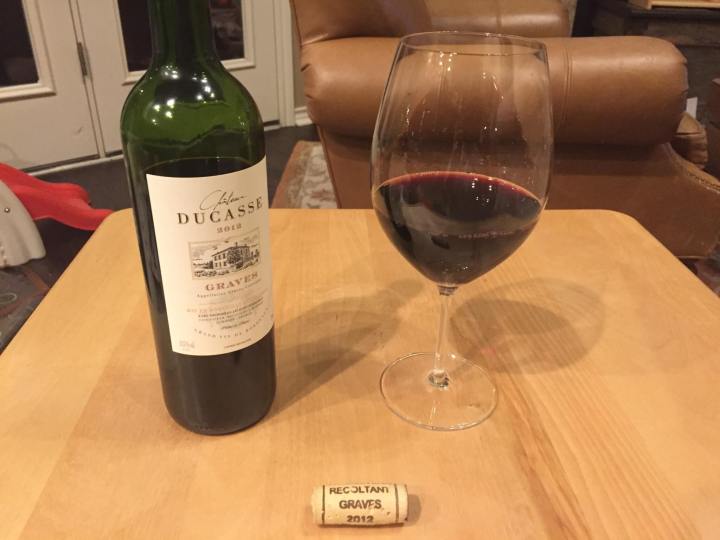 Château Ducasse's 2012 Graves was delicious. It had a medium body and soft tannins. Berry flavors were discernible over its earthy undertones. This Bordeaux blend of Merlot, Cabernet Sauvignon and Cabernet Franc was produced by a family that has been making wine on the estate since 1850. Although this estate is known primarily for its whites, this red was fantastic. My husband and I drank it happily in one evening. The International Wine Club recommends pairing this wine with veal, pork tenderloin, cornish game hens, beef with root vegetables and cheese plates. While those sound like lovely pairings, I was quite happy pairing it with Girl Scout Cookies!
Like the Château Ducasse, Château Chanteloiseau's 2014 Cuvée Jean Jules Graves Blanc comes from the Graves appellation. This blend of Semillon and Sauvignon Blanc is the premier white produced at Château Chanteloiseau, and very little of it is exported to the United States. Its light, crisp finish coupled with its fruit notes make this a delicious choice for a spring or summer picnic. Serve chilled. I paired mine with a spinach mushroom quiche. It worked beautifully. The International Wine of the Month Club recommended pairing it with seafood, Asian stir fries, poultry and soft cheeses.
I really enjoyed this two bottle exploration of an appellation with which I was not previously familiar. I've gotten into a California big red rut recently (not that I'm complaining about it!), and I'm thrilled that the International Wine of the Month club challenged me to branch out and try new things. Even though these wines were outside my comfort zone, I thoroughly enjoyed each one and look forward to what I hope are many more months of discovery ahead!
Save $25 on your first 12 shipment order. Use coupon code  SAVE25.

Save $15 on your first 6 shipment order. Use coupon code  SAVE15.

Save $10 on your first 4 shipment order. Use coupon code  SAVE10.
Visit International Wine Club of the Month to subscribe or find out more!
The Subscription
:
International Wine Club of the Month
The Description
: Each month receive Two Bottles of wine. Each from a different International Winery.Choose one red and one white, or two reds. Also included are Cellar Notes detailed wine profiles with comprehensive tasting notes, detailed vineyard histories and suggested food pairings.
The Price
: $47.95 per month